Over the past week Peloton has launched three subtle new features.
First, Peloton has created an explicit music warning on live classes. On Bike and Tread devices, as well as the Peloton App, members will now see a pop-up warning notification before they are able to join a live class, if that class has any songs with explicit language.
The notification reads, "This class will contain music with explicit language." From there, members will see a button that allows them to "join anyway." The pop-up also includes a box that enables members to opt out of receiving future explicit class notifications on live classes.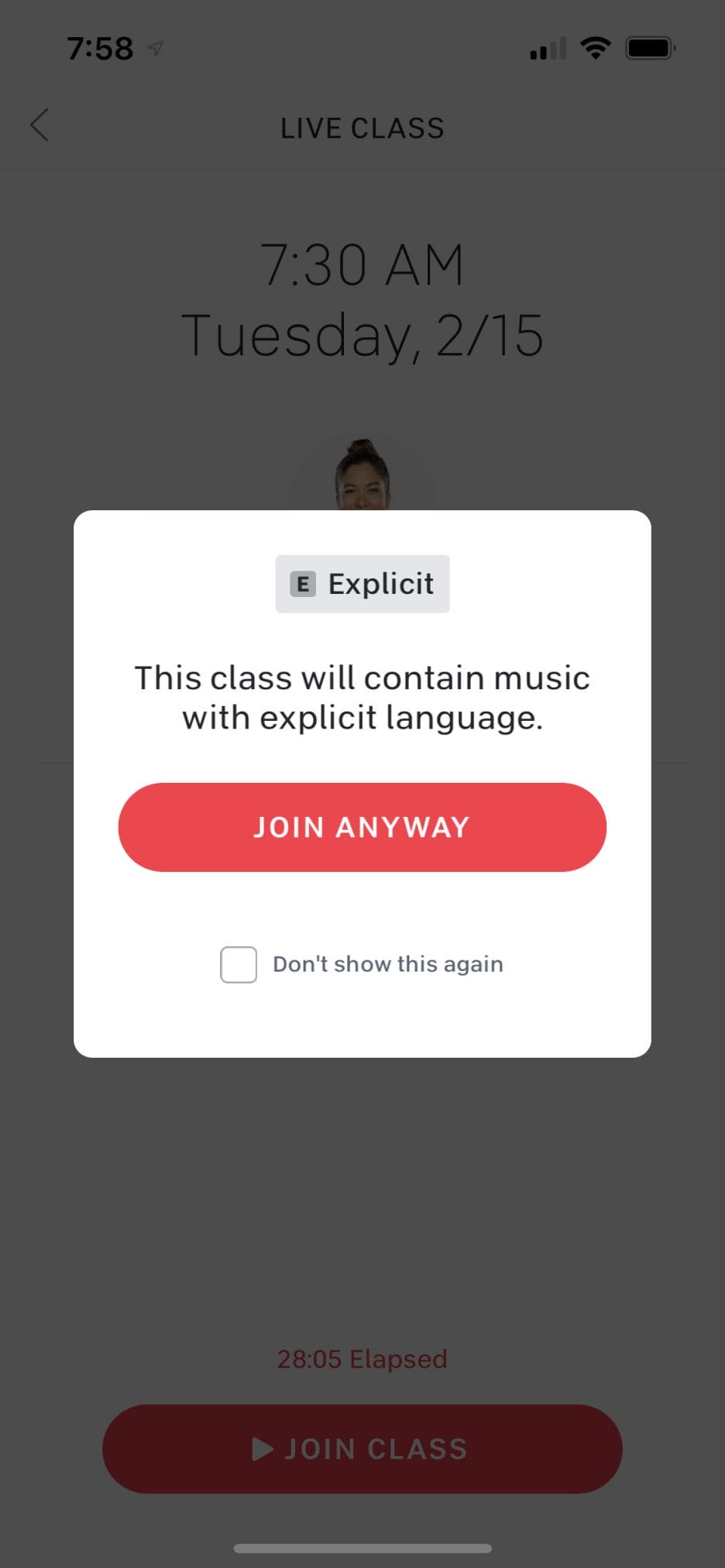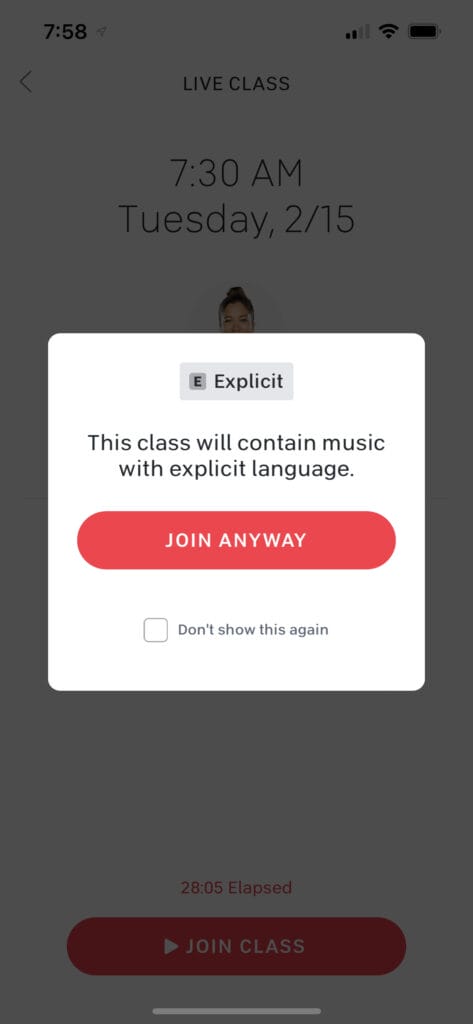 Previously, explicit music warnings were only listed for on demand classes, with a small "explicit" box under the class rating and difficulty level. If you're someone who prefers to avoid classes with explicit music, this would present a challenge when taking a live class, but this new feature provides a warning that the upcoming class will contain explicit music. As a reminder, you also have the option of hiding explicit classes via your settings, though this will only affect your ability to view on demand content.
The second new feature is the rollout of the ability to preload classes on the Android App. While this feature was first unveiled in the iOS App back in 2019, it is only now making its way to the Android App. We reported back in November 2021 that the preloading classes feature was inching closer to being available on the Android App.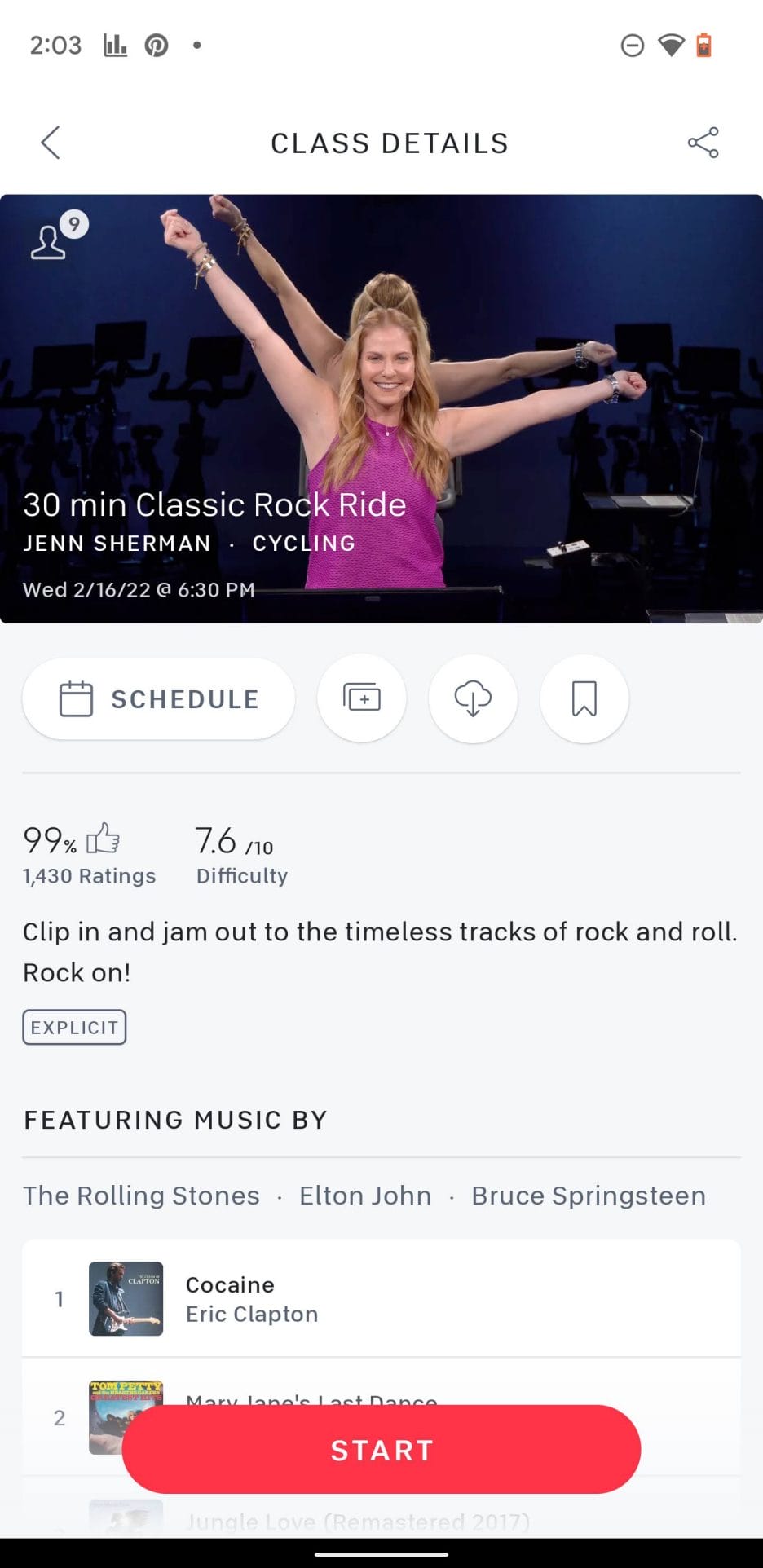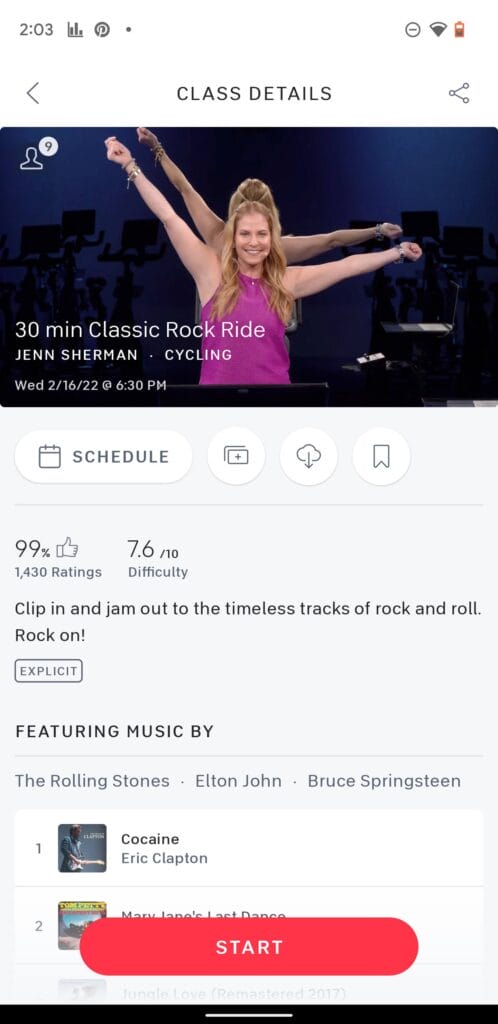 Preloading allows members to take a class (mostly) offline. You must have an active internet connection to actually start the class – but once you begin the class, it won't use data or internet, as the video and audio will have already been downloaded. This is a great option for taking classes on the go, or when you're concerned about maintaining a stable internet connection.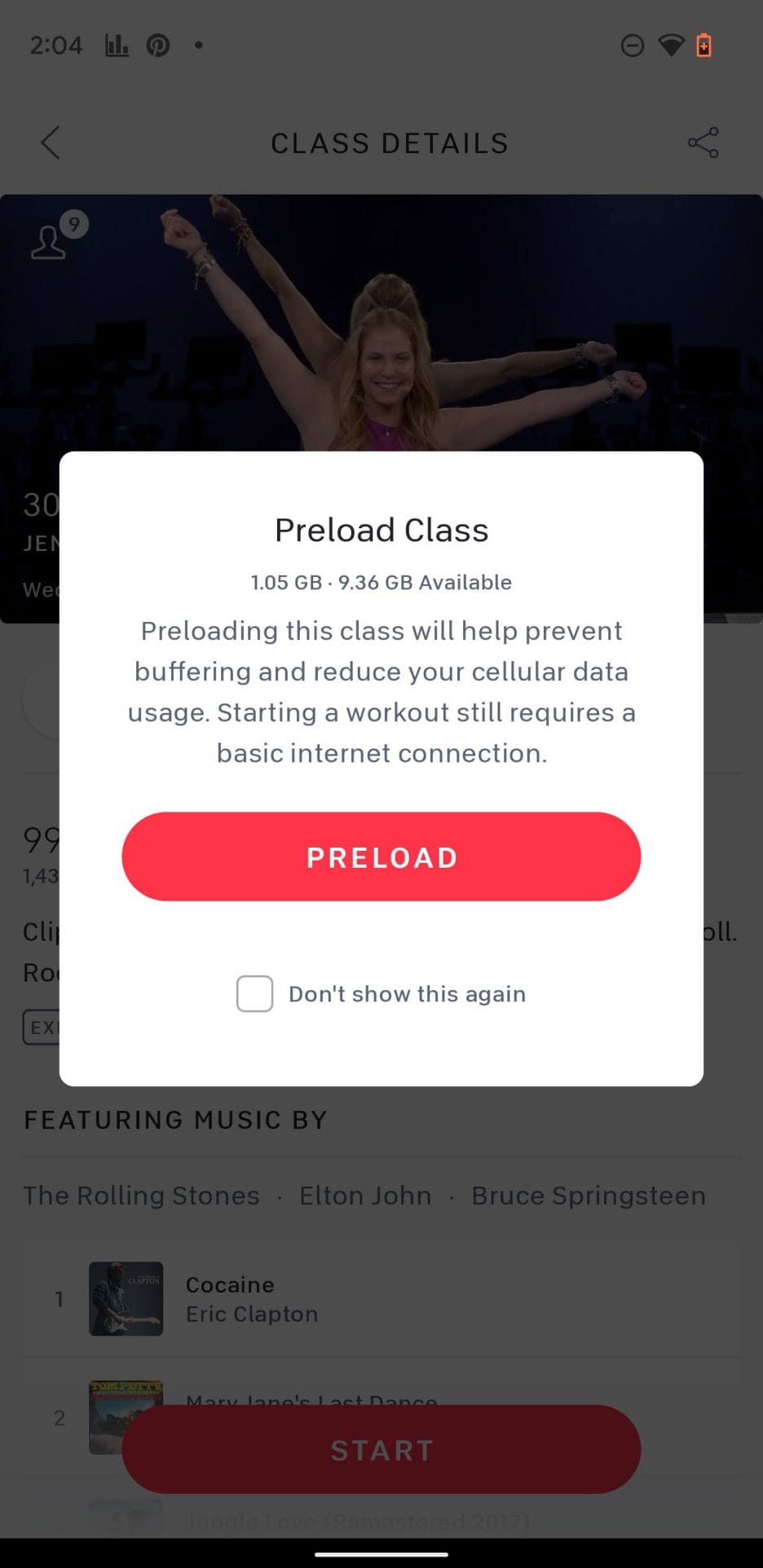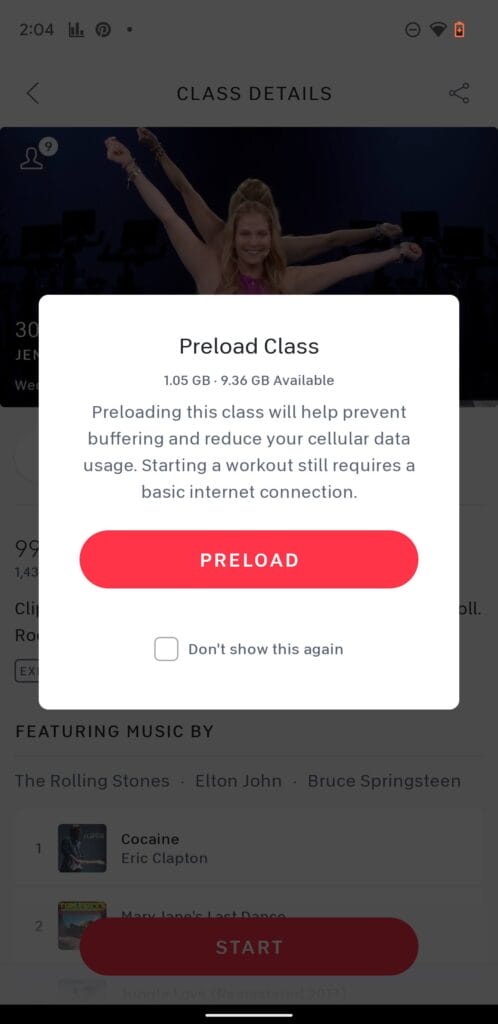 Finally, Peloton has added a feature to the iOS App that allows members to see how many of their friends have taken a particular class. This feature was already available on Bike and Tread devices, but is new to the iOS App.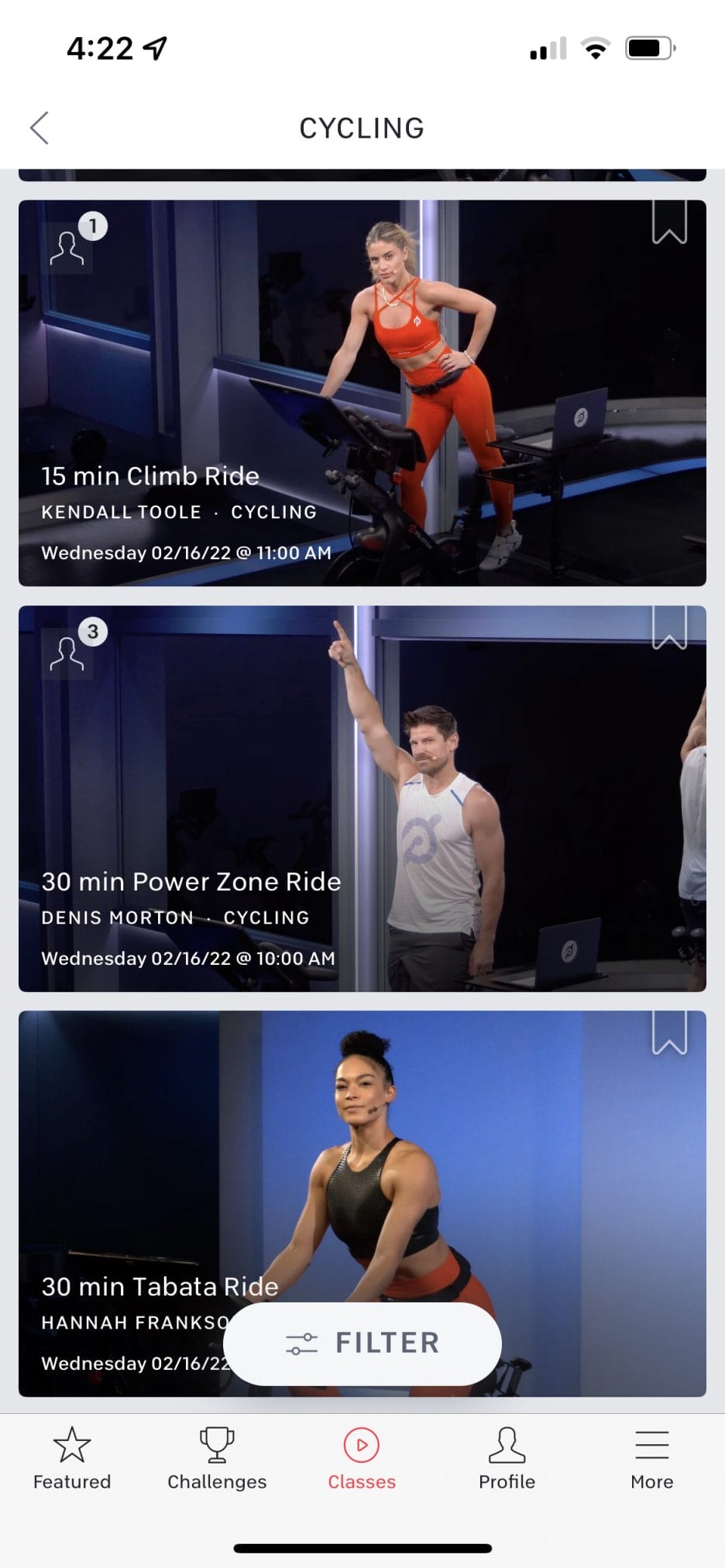 The feature displays a small square icon with the image of a head in the top left corner of the class. There will be a number on the right side of the box indicating the number of friends who have already taken the class.
Have you noticed any of these new features – and, if so – have you found them helpful?
---
Want to be sure to never miss any Peloton news? Sign up for our newsletter and get all the latest Peloton updates & Peloton rumors sent directly to your inbox.