Update 2 – You can find the list of new scenic rides here, and the list of new scenic runs here.
Update – This was the original list of scenic rides that were available to all members until April 30th, 2021. However, starting May 1st Peloton announced they were moving to new scenic classes.
Peloton has a feature on their Bike & Treads (and Bike+ & Tread+) called "Scenic Rides" (and runs). This feature is somewhat hidden because you can't access it from the main class library. Instead, you have to select the "More" tab on the home screen. From there, you have two options – one for "Just Ride/Run", which gives you the ability to workout for as long as you want with no coaching. The other is "Scenic Rides/Runs" – our topic for discussion today!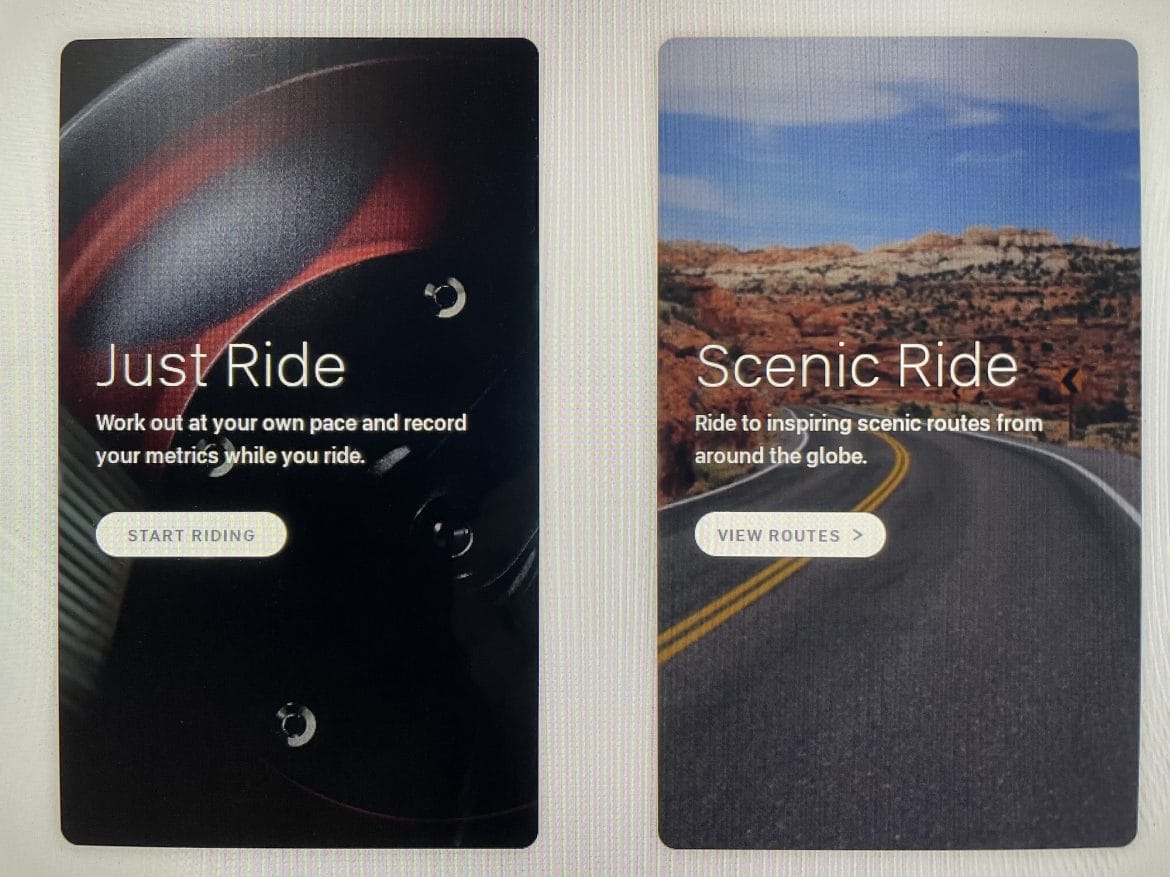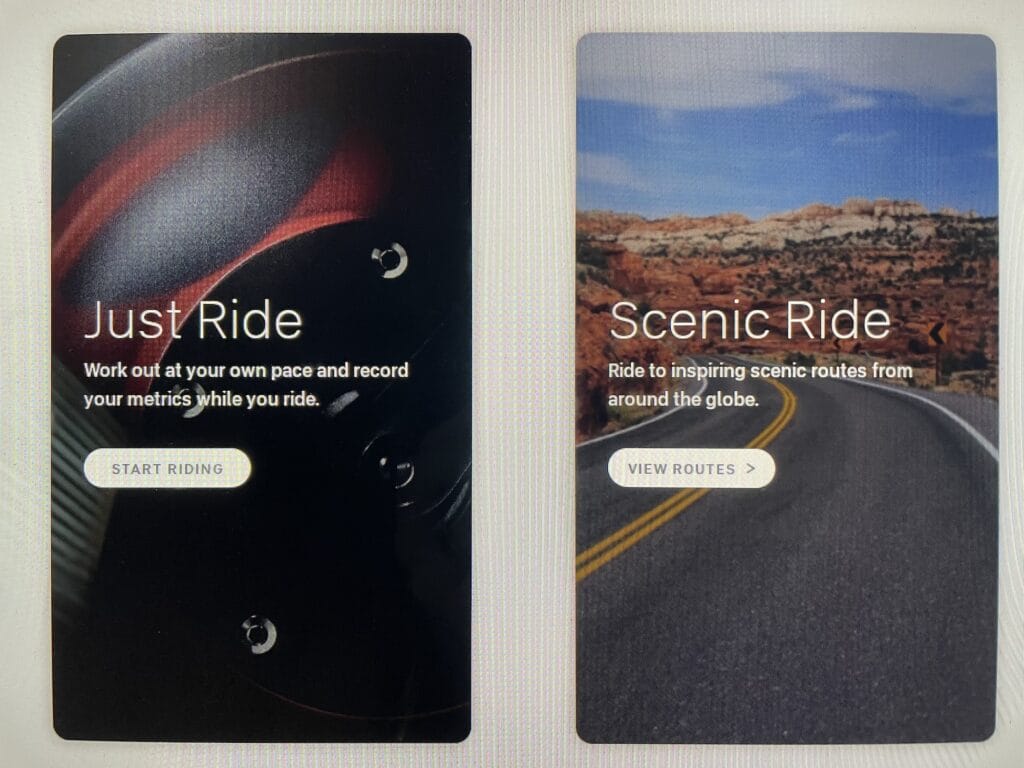 The scenic rides & runs on Peloton are of various lengths, and take you through a first person view of your chosen location. Peloton describes them as a way to workout to "inspiring scenic routes from around the globe." At time of publishing there are 232 different scenic rides available for members to take, ranging from US & Canadian national parks, major cities like Vancouver, Venice, and Chicago, as well as various other scenic natural locations like New Zealand or Hawaii.
Something to know about Peloton's scenic rides: the speed of the video is not tied to the speed you are biking. No matter what cadence or power you are pedaling at, the ride will progress through the scenery at the same speed. This can throw some people off, so just be aware.
Unfortunately, there really isn't a way to search for scenic rides on the Bike or Tread. You can just scroll through the large list of classes, that are in a seemingly random order. To make life easier, we've put together this list of Peloton's scenic rides, that is available in alphabetical order. You can click on the class time to open that ride in Peloton, where you can bookmark it for easier reference to find later.
Complete List of Peloton's Scenic Rides available on the Bike
We've had a couple questions around whether it's possible to take the scenic rides with the Peloton Digital app on an iPhone/Android/AppleTV/Roku/etc. It is, but it requires a bit of a workaround using Peloton Stacks. You can view the step by step instructions on how to load scenic workouts on Peloton Digital here.
Wondering who recorded or creates Peloton's scenic rides? It has been reported that they were created by a company called Virtual Active Fitness.
Peloton hasn't added any new scenic rides to the collection in the last few years – so we'll see if Peloton decides to refresh these anytime in the near future.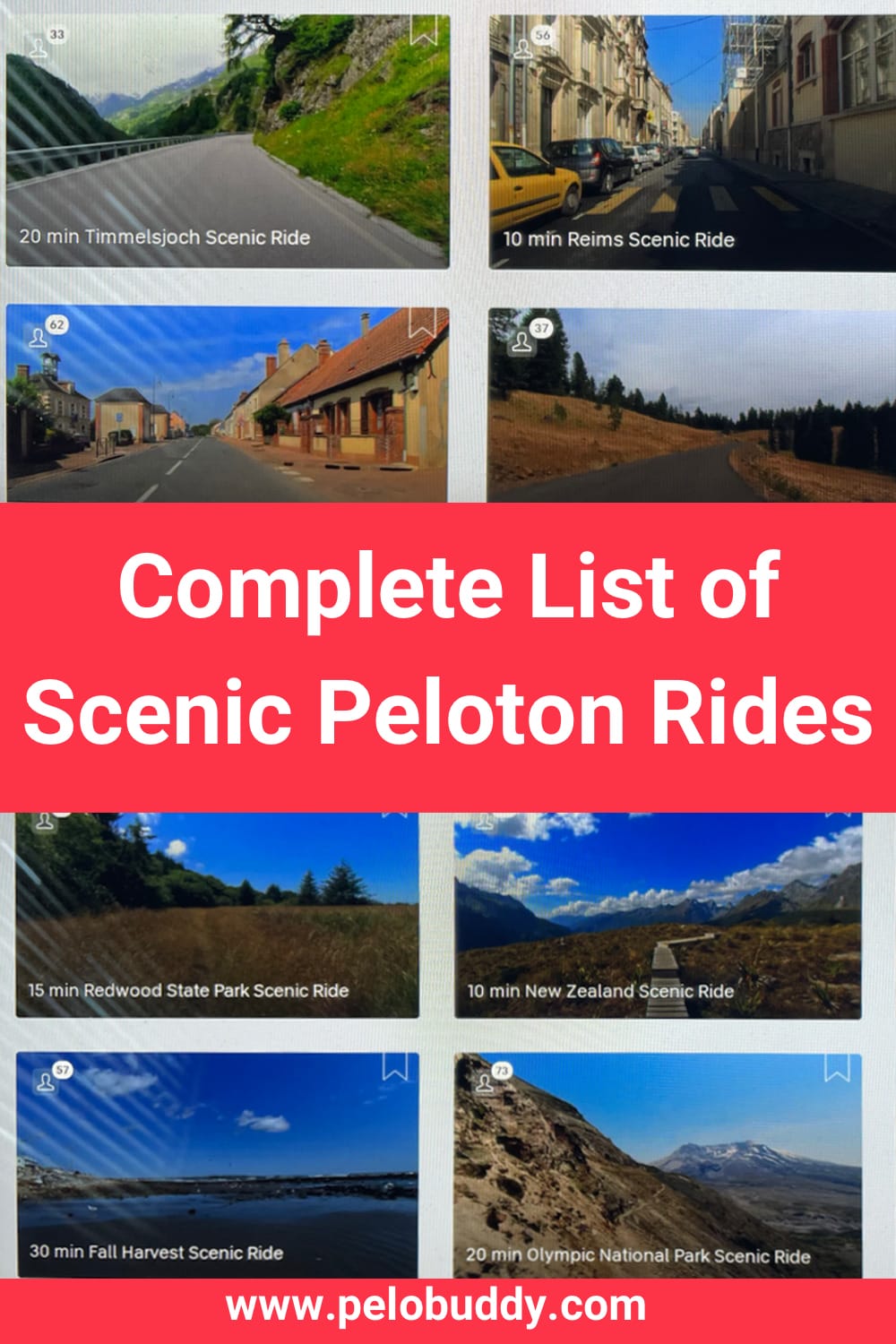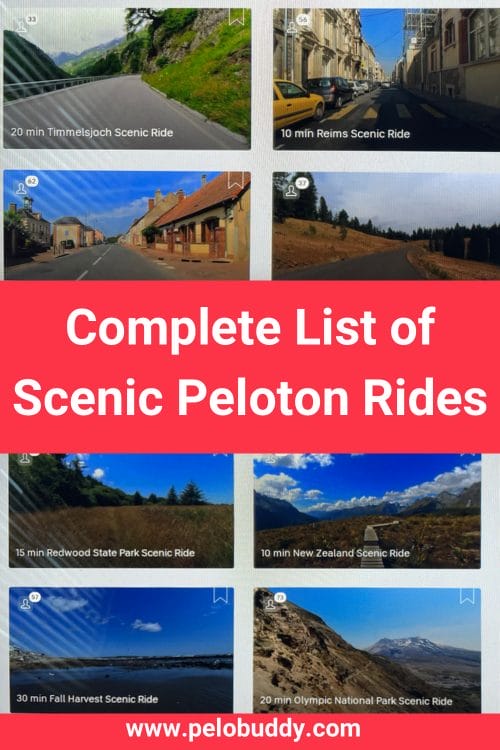 ---
Want to be sure to never miss any Peloton news? Sign up for our newsletter and get all the latest Peloton updates & Peloton rumors sent directly to your inbox.