Peloton has released their first-ever adaptive training collection this week! Peloton made the announcement via Instagram:
Calling ALL athletes 📣: The Adaptive Training Collection is here!
On demand now with @aldridgelogan, take full-body strength workouts for athletes with varying physical abilities—seated and standing classes with adaptations, accommodations, and modifications that will motivate and challenge you 💪
The collection features six classes all taught by Logan Aldridge, Peloton's newest instructor who officially launched on June 1 and had his premiere strength class that evening. The collection is called "Adaptive Training with Logan" and the official description reads:
Movement made for you. Strength train with Logan Aldridge in standing and seated classes designed to be inclusive, accessible, and challenging for adaptive athletes with varying physical abilities.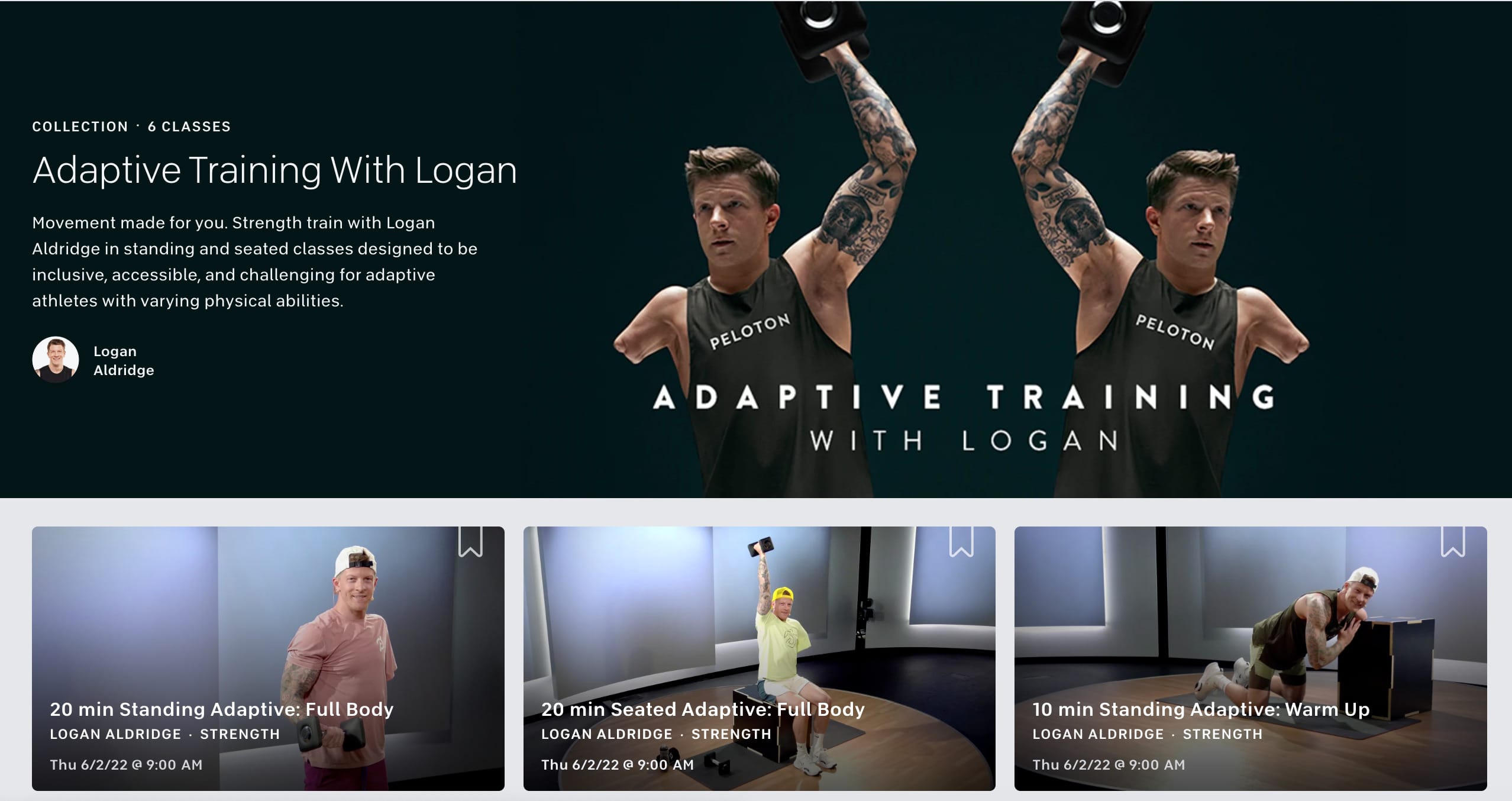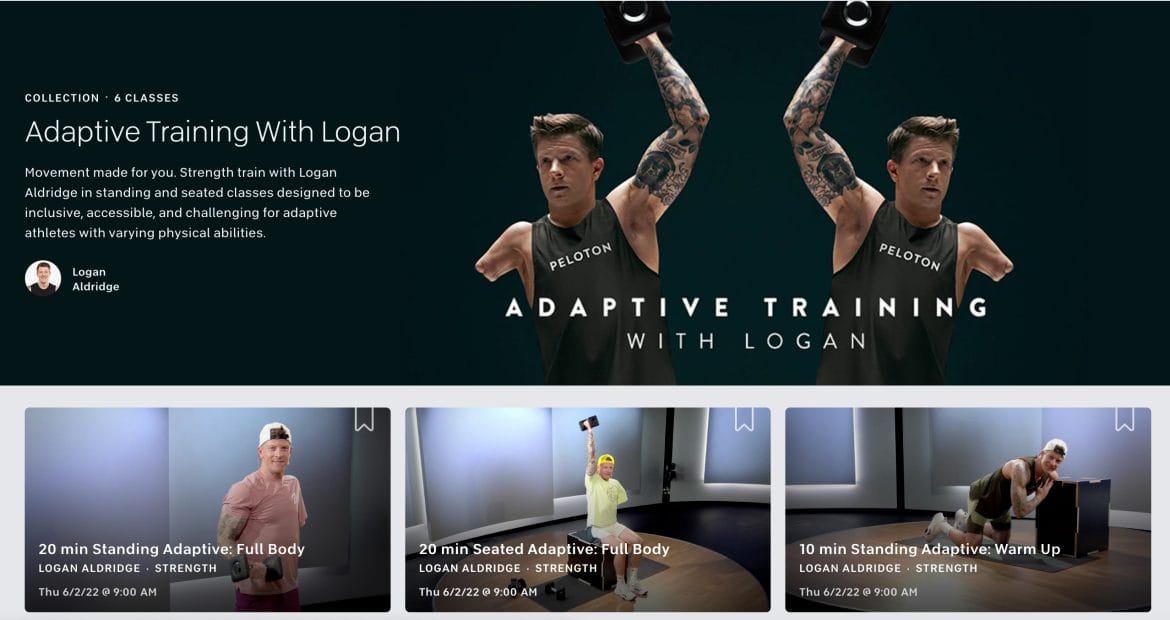 Classes range in length from 10 to 20 minutes and include two warm-ups, full body, and bodyweight strength content. Both seated and standing adaptive training classes are offered.
If you're interested in learning more about the adaptive training collection, be sure to check out Logan's Instagram video in which he explains the difference between the seated and standing classes.
You can view the Adaptive Training Collection on your App, Bike, Tread, and the Peloton website.
Logan has said they will be adding more classes to the collection soon, and continue adding more over time.
---
Want to be sure to never miss any Peloton news? Sign up for our newsletter and get all the latest Peloton updates & Peloton rumors sent directly to your inbox.