February marks Black History Month in the United States, and Peloton is celebrating throughout the month with special content.
Members have likely already seen a number of Black History Month (typically abbreviated as "BHM") classes on the schedule throughout the month of February across fitness modalities. Peloton has also highlighted a number of upcoming classes on their Instagram account, including a special two-for-one run with Alex Toussaint and Marcel Dinkins. The complete list of classes shared by Peloton so far is below:
2023 Black History Month Peloton Classes & Schedule & Workouts
20 min. BHM Celebration Row – Ash Pryor – 2/8/23 @ 7:30pm ET
30 min. BHM Celebration Ride – Ally Love – 2/9/23 @ 7:00pm ET
30 min. BHM Celebration Ride – Tunde Oyeneyin – 2/13/23 @ 7:00pm ET
30 min. BHM Celebration Run – Kirsten Ferguson – 2/13/23 @ 7:30pm ET
30 min. BHM Celebration Outdoor Run – Adrian Williams – 2/17/23 @ 11:00am ET
30 min. BHM Celebration Run – Jeffrey McEachern – 2/19/23 @ 8:00am GMT / 3:00am ET [German]
30 min. Bad Boy Two For One Run – Alex Toussaint & Marcel Dinkins – 2/23/23 @ 7:00pm ET
45 min. BHM Celebration Full Body Strength – Jess Sims – 2/24/23 @ 12:30pm ET
30 min. BHM Celebration Yoga Flow – Chelsea Jackson Roberts – 2/26/23 @ 8:30am ET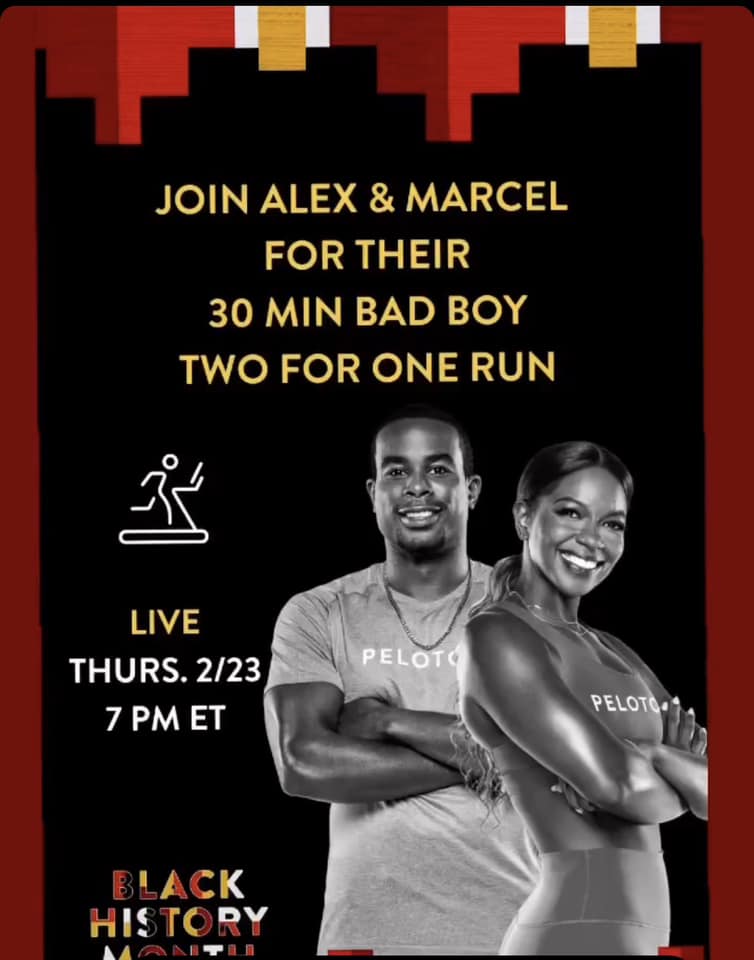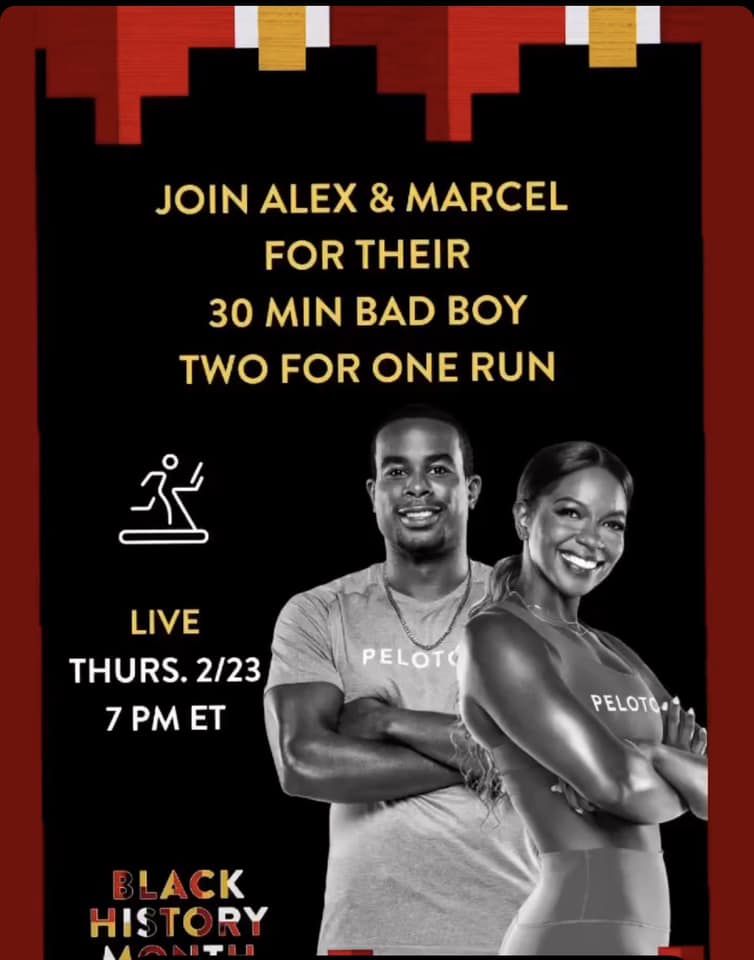 Note that more are expected to be added over the coming days & weeks.
The two for one run with Alex and Marcel is listed as a "Bad Boy" run, which indicates that it will feature the music of Bad Boy Entertainment, Sean Combs' (previously known as Puff Daddy and P. Diddy) record label. Peloton previously held a Bad Boy Entertainment artist series in 2021.
Note that Peloton's Instagram stories indicated that the outdoor run with Adrian Williams will be live. Outdoor classes are typically only released to the on-demand library, and there is not an upcoming schedule for outdoor classes – so this could potentially be a typo.
All of these classes will be placed in the Black History Month Collection for easy access. The collection also contains classes from 2022, 2021, and 2020.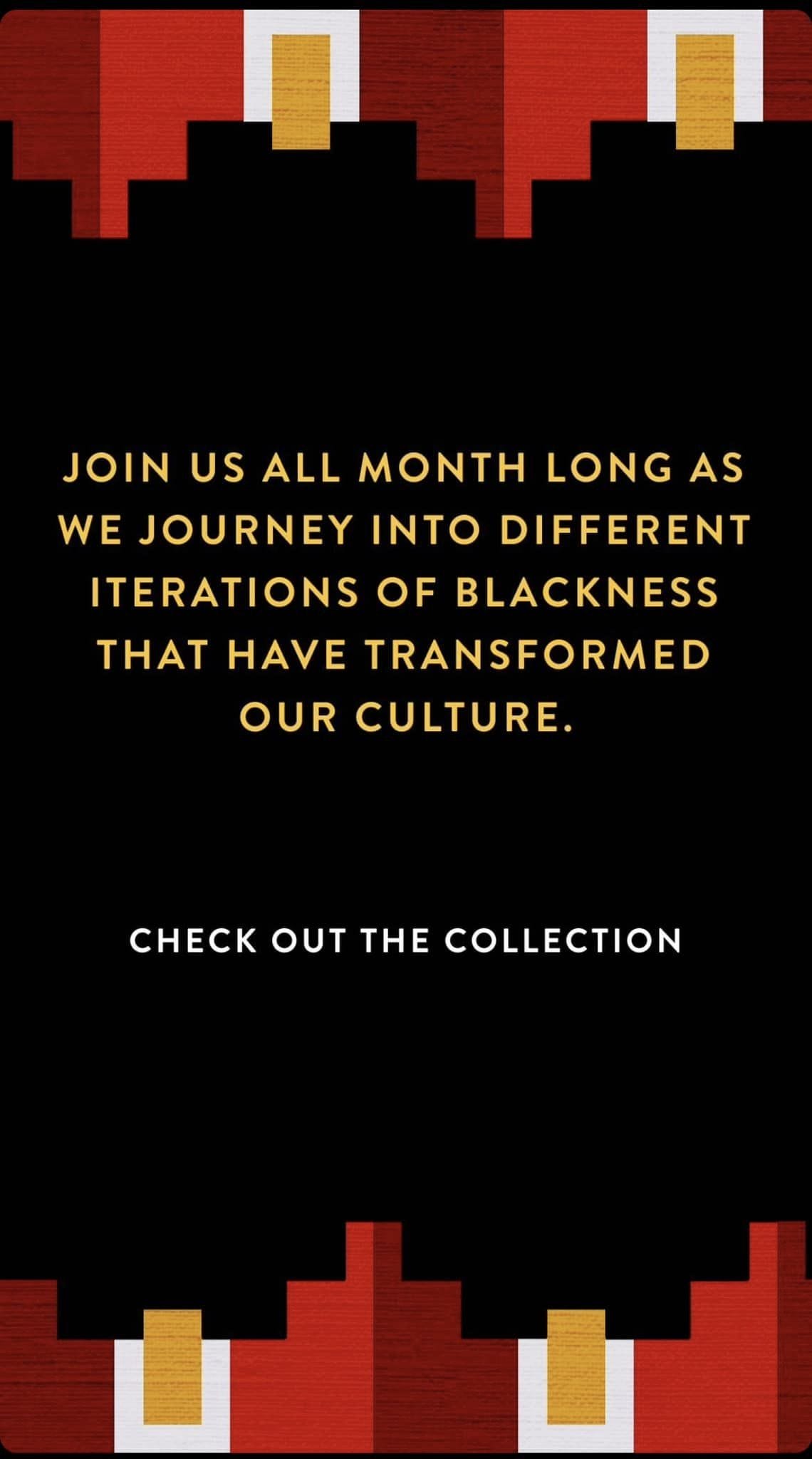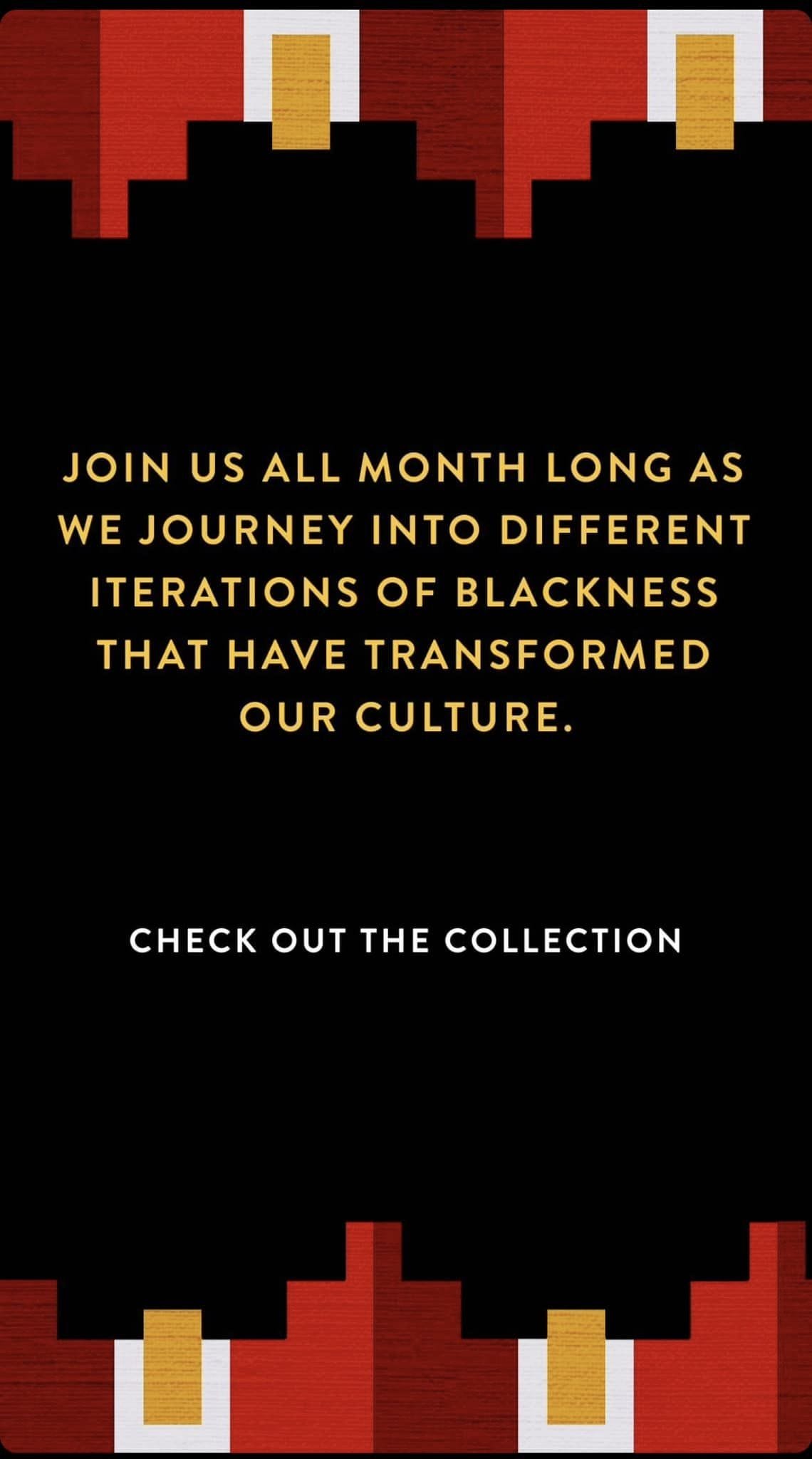 There is also a special Black History Month badge available upon completion of any Black History Month class. As always, you can view the full list of badges in our guide.
Peloton's Black History Month celebrations have been growing for the past few years. We have overviews of both 2021 and 2022 content on our site. Peloton typically releases an apparel collection around Black History Month, but there has not yet been any indication that they will do so in 2023.
Which Black History Month class are you most excited for this month?
---
Want to be sure to never miss any Peloton news? Sign up for our newsletter and get all the latest Peloton updates & Peloton rumors sent directly to your inbox.