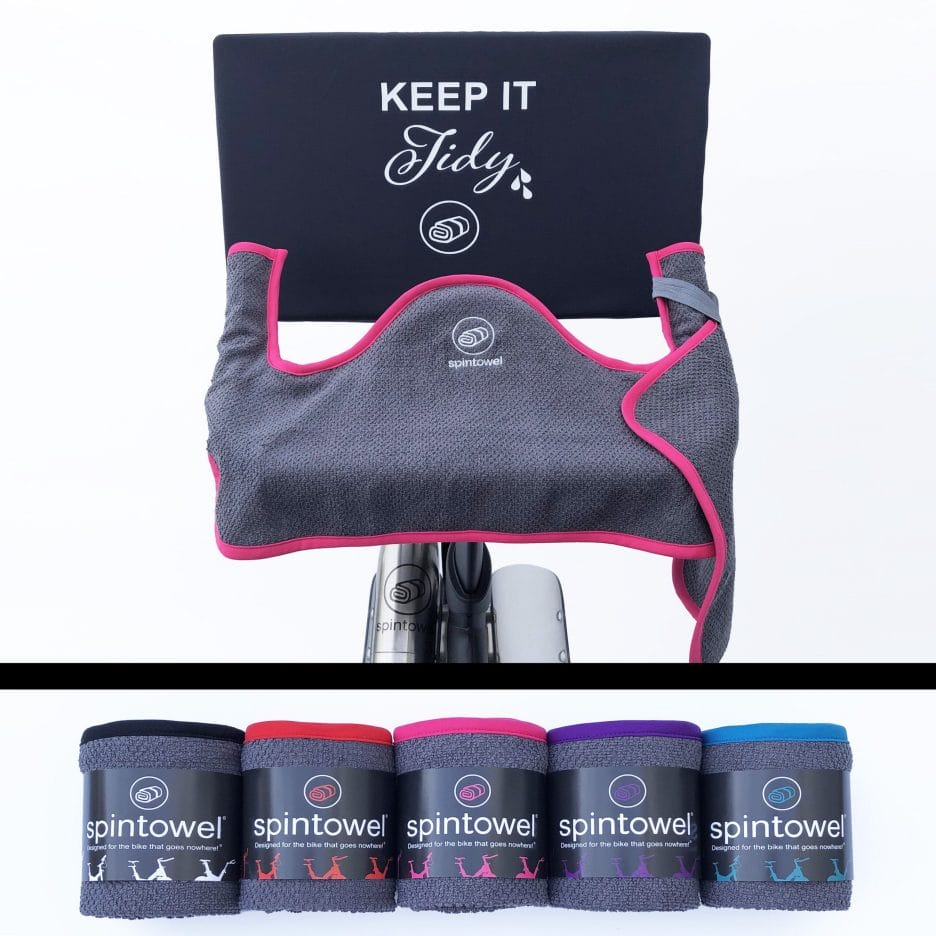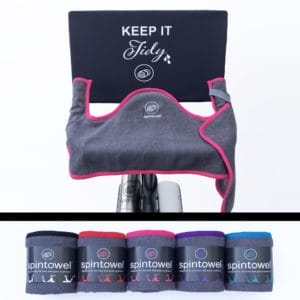 Third party accessory maker spintowel, which makes towels to cover the handlebar for the "bike that goes nowhere" (i.e. a Peloton), has released additional variations of their Peloton spintowel, giving riders the choice of 4 trim colors for the towels.
The newly released colors include Poppy Red, Grape, Hot Pink, or Teal – and the original black color remains available as well. Functionally, the new colored spintowels work the exact same as the original – just slide them over your handlebars, and you are good to go! spintowels are machine washable for easy care and cleaning.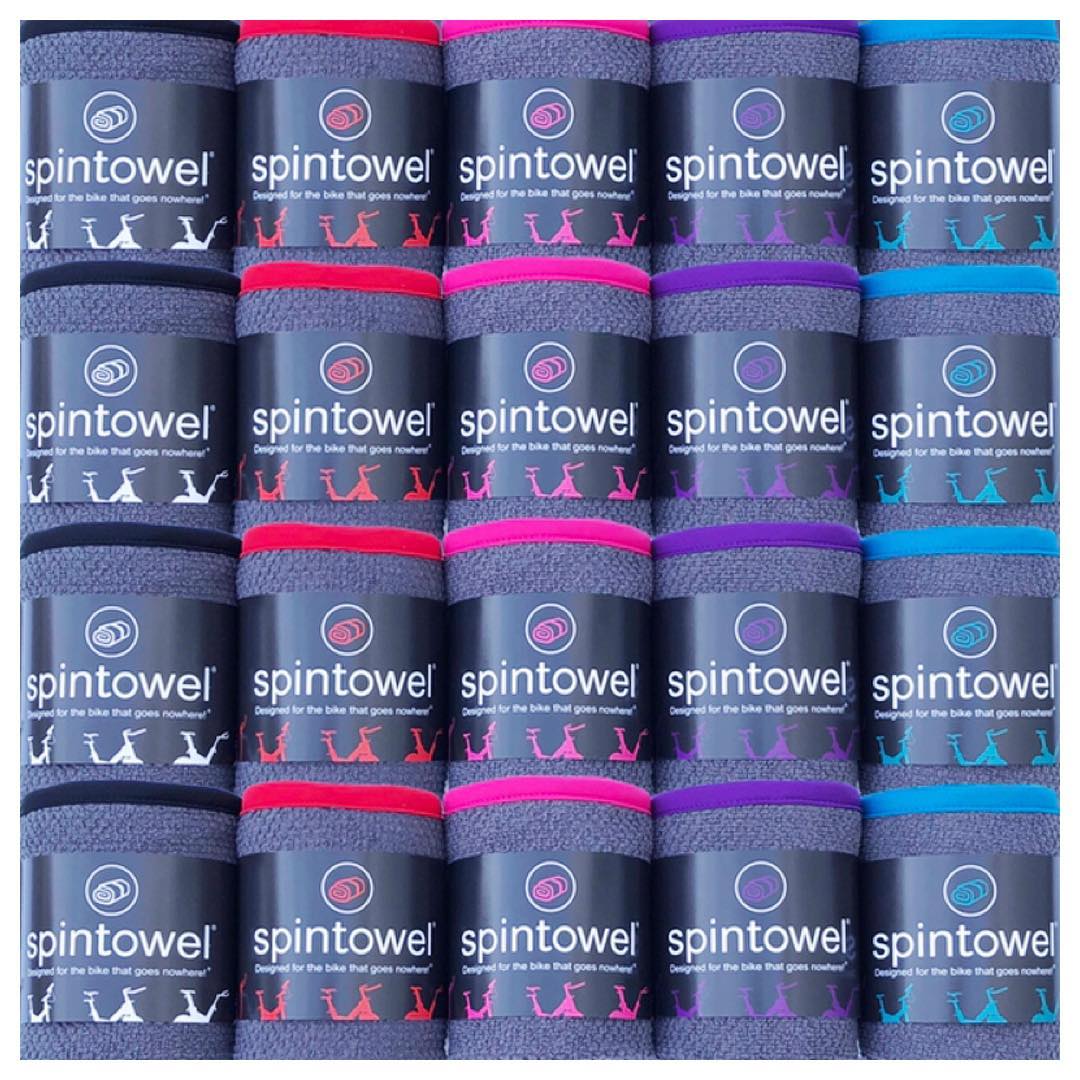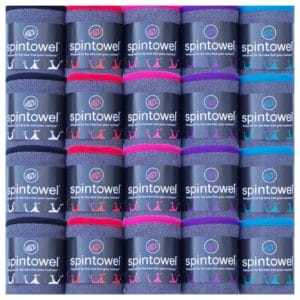 The only other small change that went along with these new colors is that while previously the spintowel were made in China, manufacturing has recently moved to the United States, with both design & manufacturing taking place in Brooklyn, New York.
We here at PelotonBuddy have used the original Peloton spintowel for months. Since our order showed up, the towel hasn't come off our bike unless it is being washed, and we haven't ridden a single ride without it. A second smaller sweat-wiping or hand-towel also comes with each handlebar towel – we personally don't really use that secondary towel (what can we say, we sweat a lot here and need a bigger towel!). That said, we've heard that spintowel is considering making that secondary hand-towel larger in future versions.
If you don't have a Peloton, but ride along at home using the digital app, spintowel also makes handlebar covers for that fit both Schwinn and Stages handlebars.
Note that links above may be affiliate links, and by purchasing your Drip Accessory through the link above, you support our site.
---
Want to be sure to never miss any Peloton news? Sign up for our newsletter and get all the latest Peloton updates & Peloton rumors sent directly to your inbox.