Over the last week, Peloton has rolled out new firmware & software updates to the Peloton Row that adds new features and fixes a pace issue some members were experiencing. Note that the update seems to be rolling out slowly, so it might not be available for everyone's rower yet.
First, Peloton appears to have fixed a problem with pace tracking in rowing classes. Since the Peloton Row first started making its way into people's homes late last year, some members have reported a very specific issue: after approximately 45 minutes of rowing, their pace would suddenly drop by a minute or more. They would be maintaining the exact same stroke speed and output – yet the pace reported by the rower would drop. This occurred whether in one long rowing class, or back to back row stacks.
However, in recent days members have reported seeing a new firmware update pop up on their devices. After installing the update, the issue seems to have been resolved. Members have shared that they have rowed for more than one hour without witnessing a sudden unexplainable pace change.
Along with the firmware update, a new software update has made a small tweak to the form feedback functionality. With the update, the form feedback feature no longer displays red highlights when doing drills. Previously, the form feedback would gray out during drills and not count towards the overall score, but it would highlight in red – as drills do not count as a full, proper stroke. The red highlights indicate that you are not utilizing the proper form.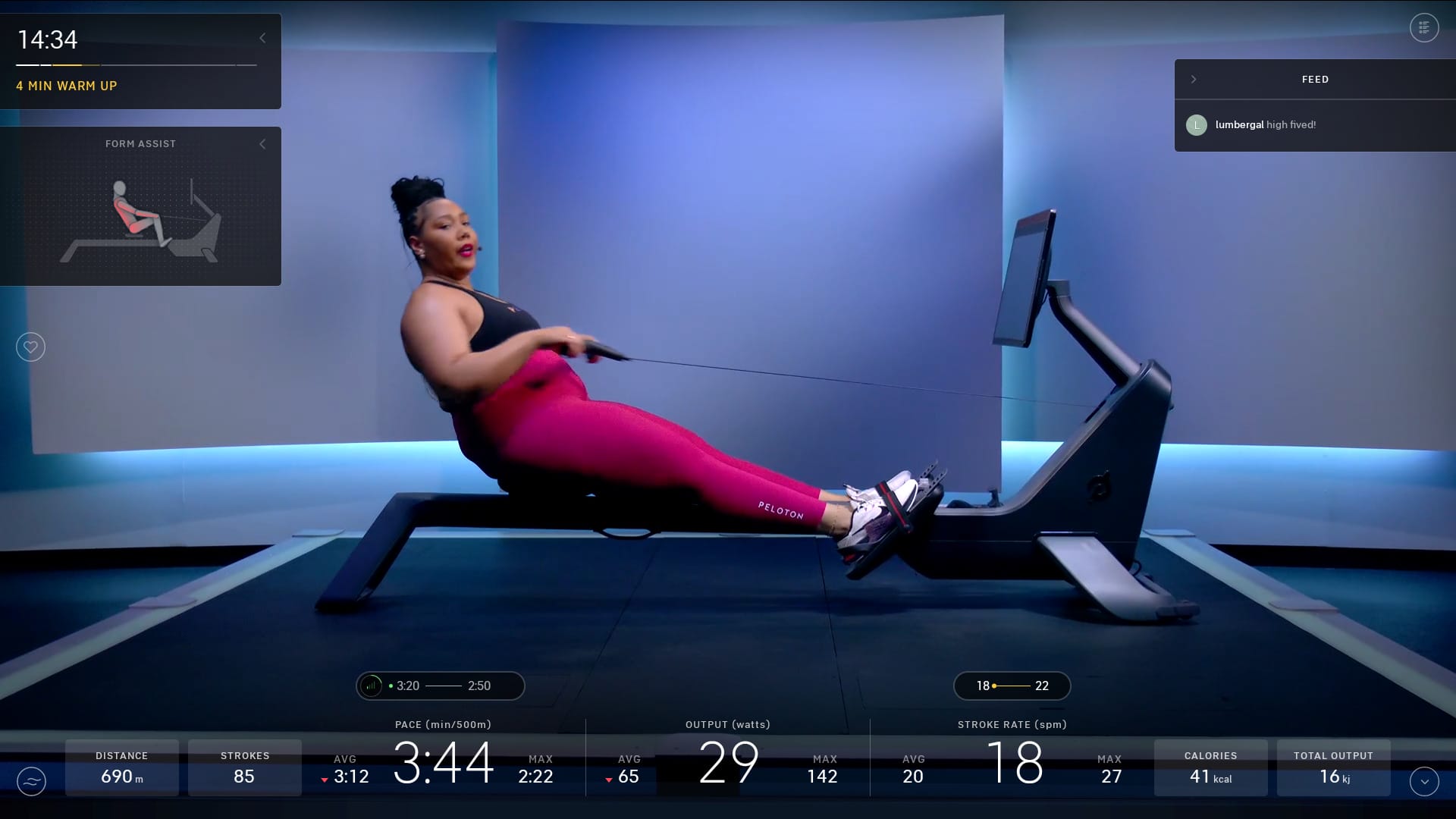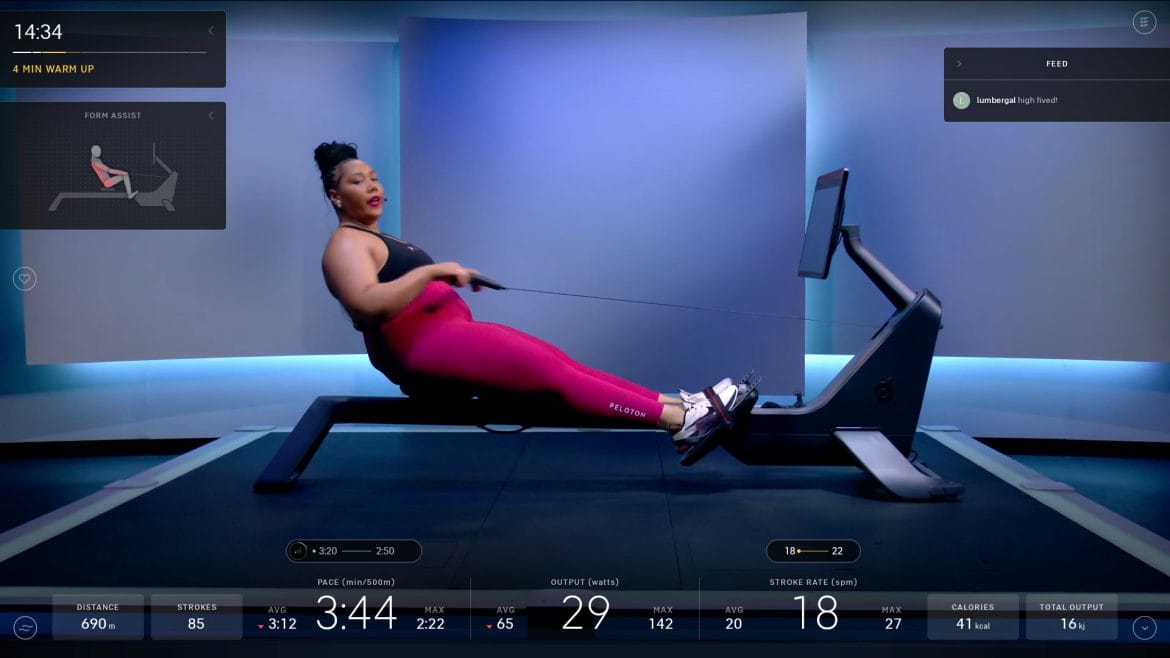 With this newest software update, the form feedback still grays out and does not count towards the overall score, but it no longer highlights the display in red – essentially removing what some people consider a pretty major distraction when doing the drills.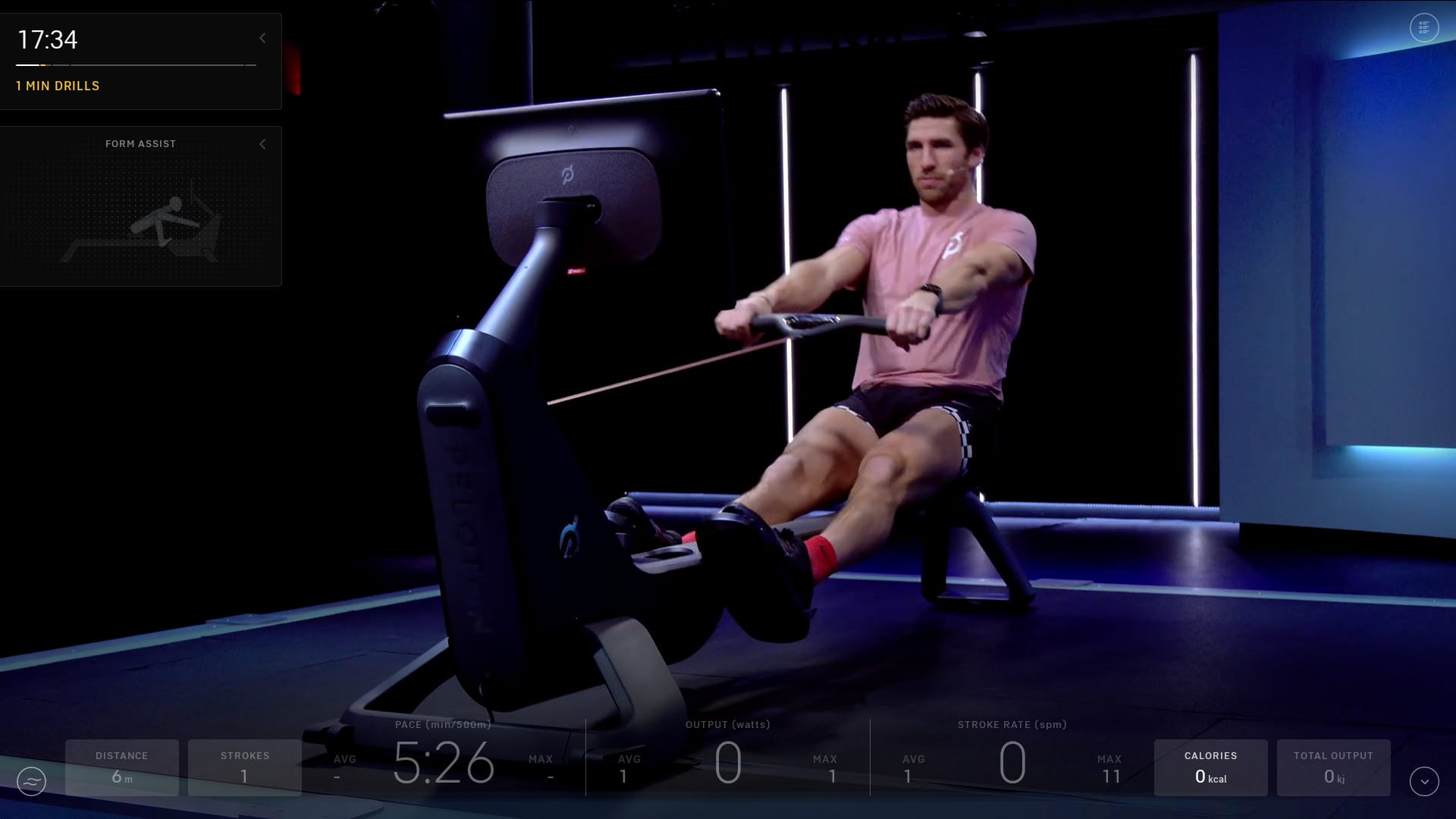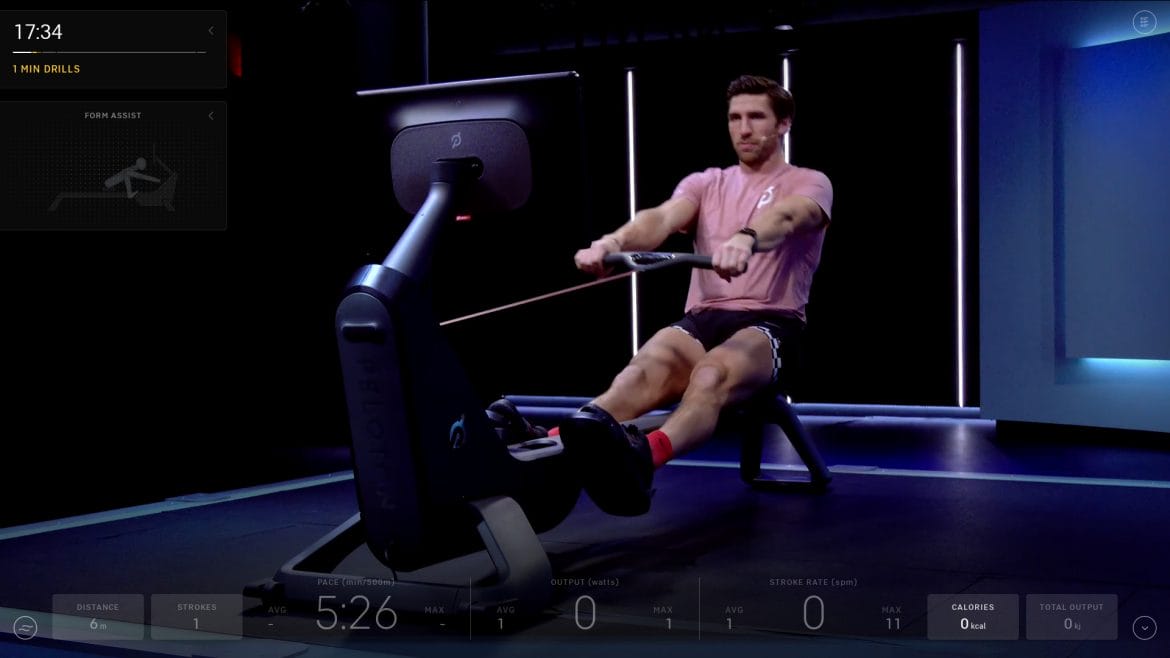 In another small software update – Peloton has added additional row stats when viewing completed classes via the app or web browser. Members can now see their total form feedback score along with a more detailed breakdown.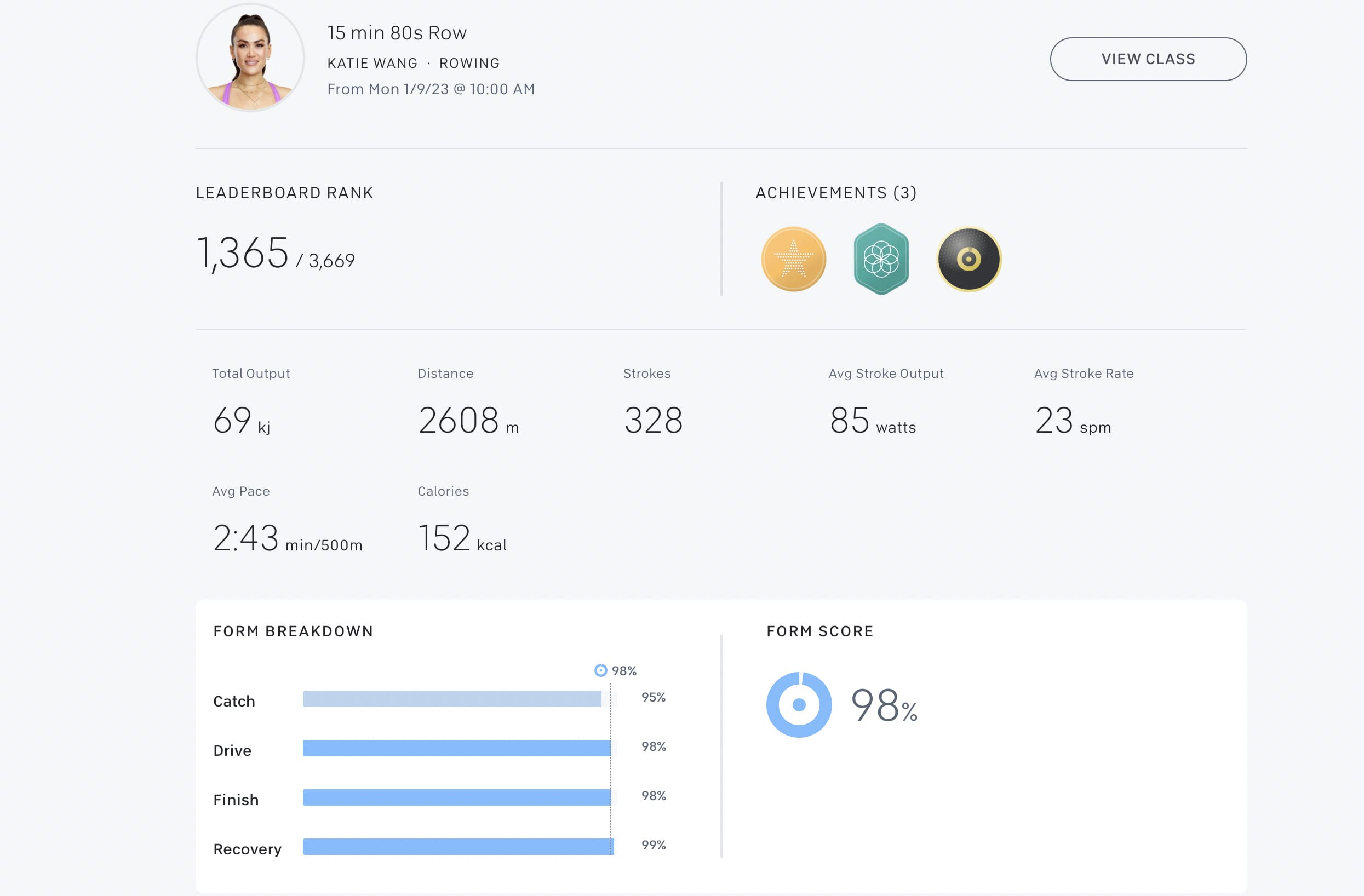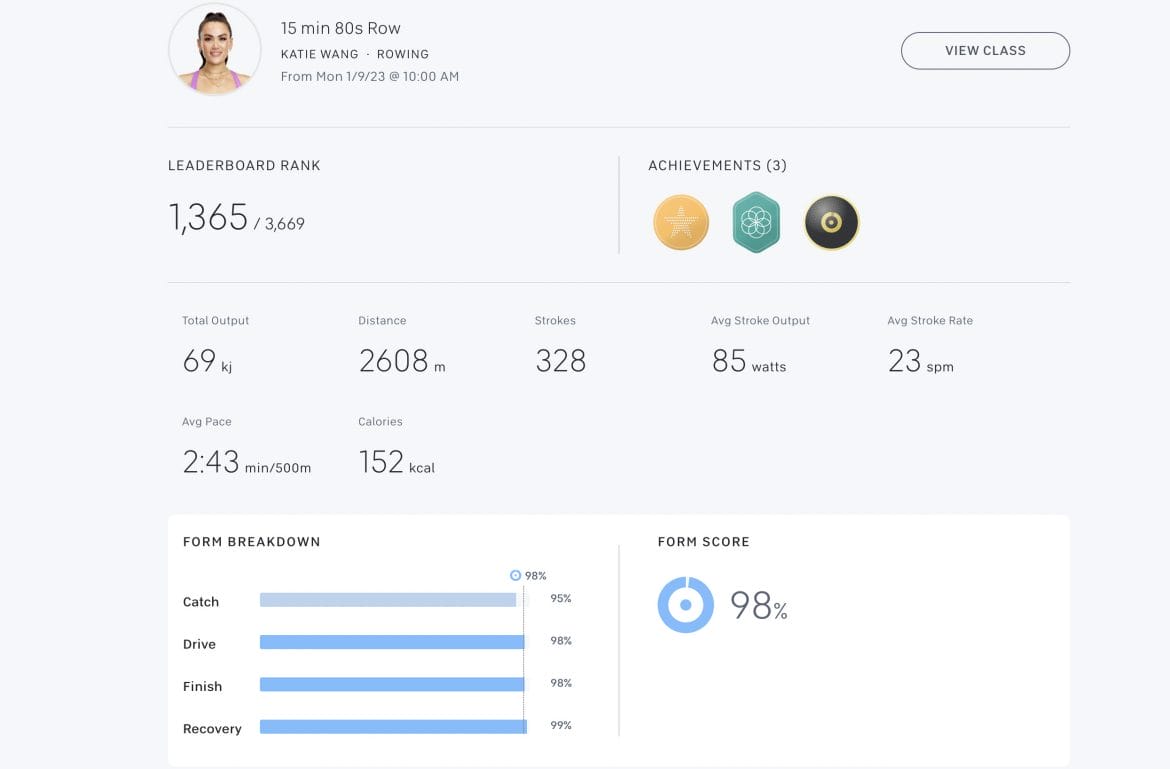 The parts broken down are: catch, drive, finish, and recovery. The data was previously available, but only on the Row itself – not when viewing the class via the app or web browser. Peloton also recently added new statistics to the Guide as well.
Peloton Row owners: what do you think of these new features?
---
Want to be sure to never miss any Peloton news? Sign up for our newsletter and get all the latest Peloton updates & Peloton rumors sent directly to your inbox.