Deadline is reporting that Emma Lovewell has signed with UTA (United Talent Agency). UTA is considered one of the top talent agencies, with hundreds of employees and thousands of clients. Some of UTA's clients over the years have included Harrison Ford, Mariah Carey, Wes Anderson, Angelina Jolie, Johnny Depp and many others.
UTA will represent Emma Lovewell for deals including digital content, endorsements, publishing and podcasting. Some of Emma's previous deals, reported by Deadline, include being a "sponsored Under Armour ambassador and has appeared in national ad campaigns for Target, JCPenney, Garnier and Athleta."
To be clear: this deal does not mean Emma is leaving Peloton. Instead, the agency will work with Emma to help her close endorsement deals and work on other ventures with her free time outside of, and in partnership with, Peloton.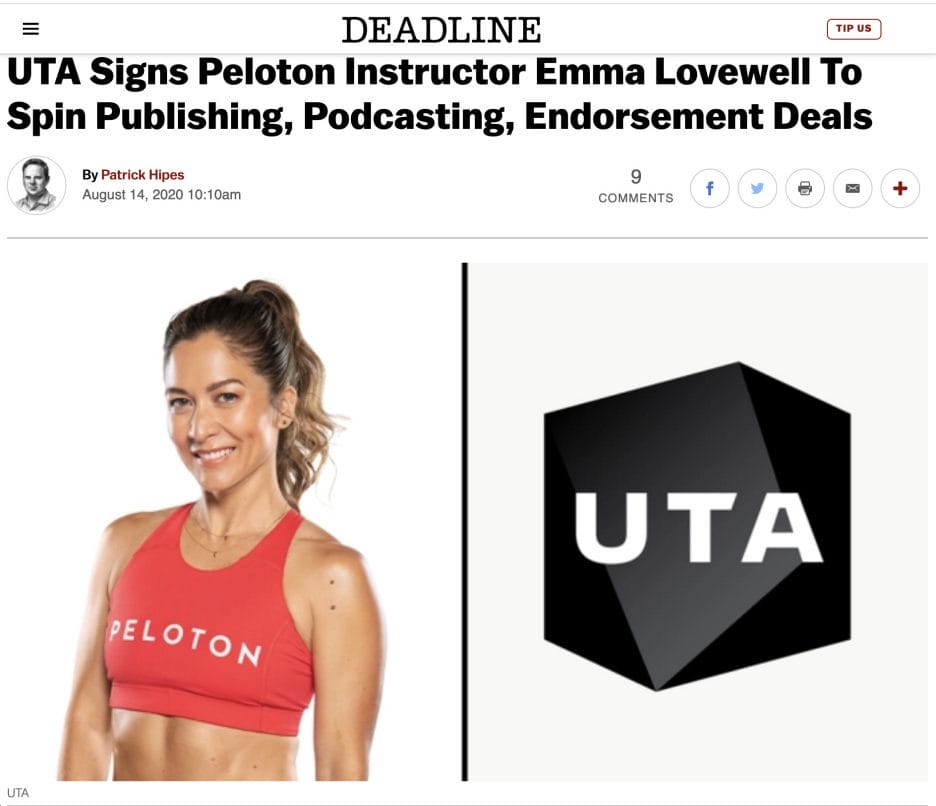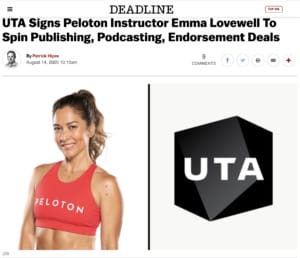 ---
Want to be sure to never miss any Peloton news? Sign up for our newsletter and get all the latest Peloton updates & Peloton rumors sent directly to your inbox.