Update – We are now getting reports Peloton has removed this feature for the members who were testing it.
Peloton has started to roll out a new feature to Bike and Tread devices that allows members to sort classes in the on demand library by a new "personalized" order.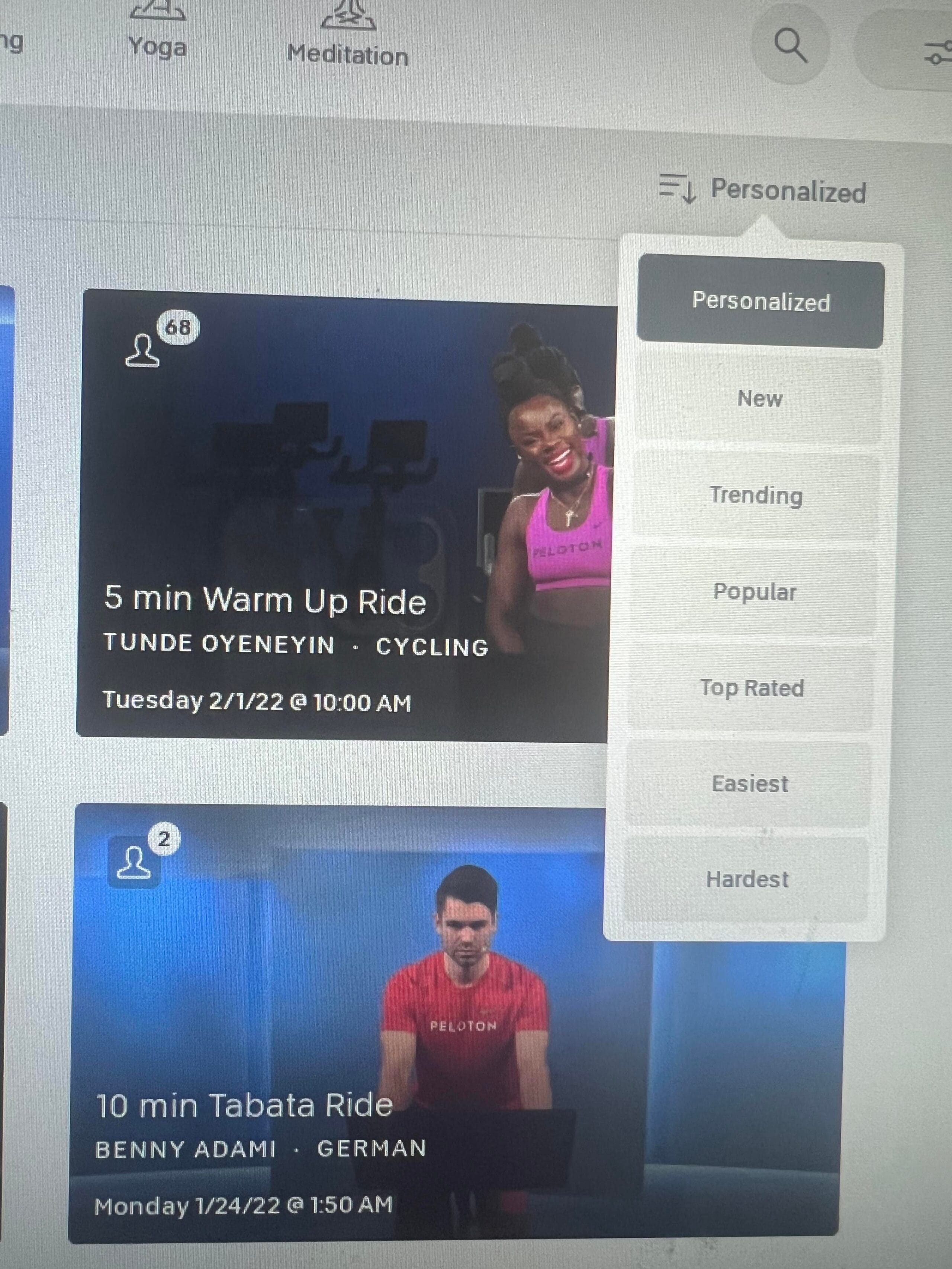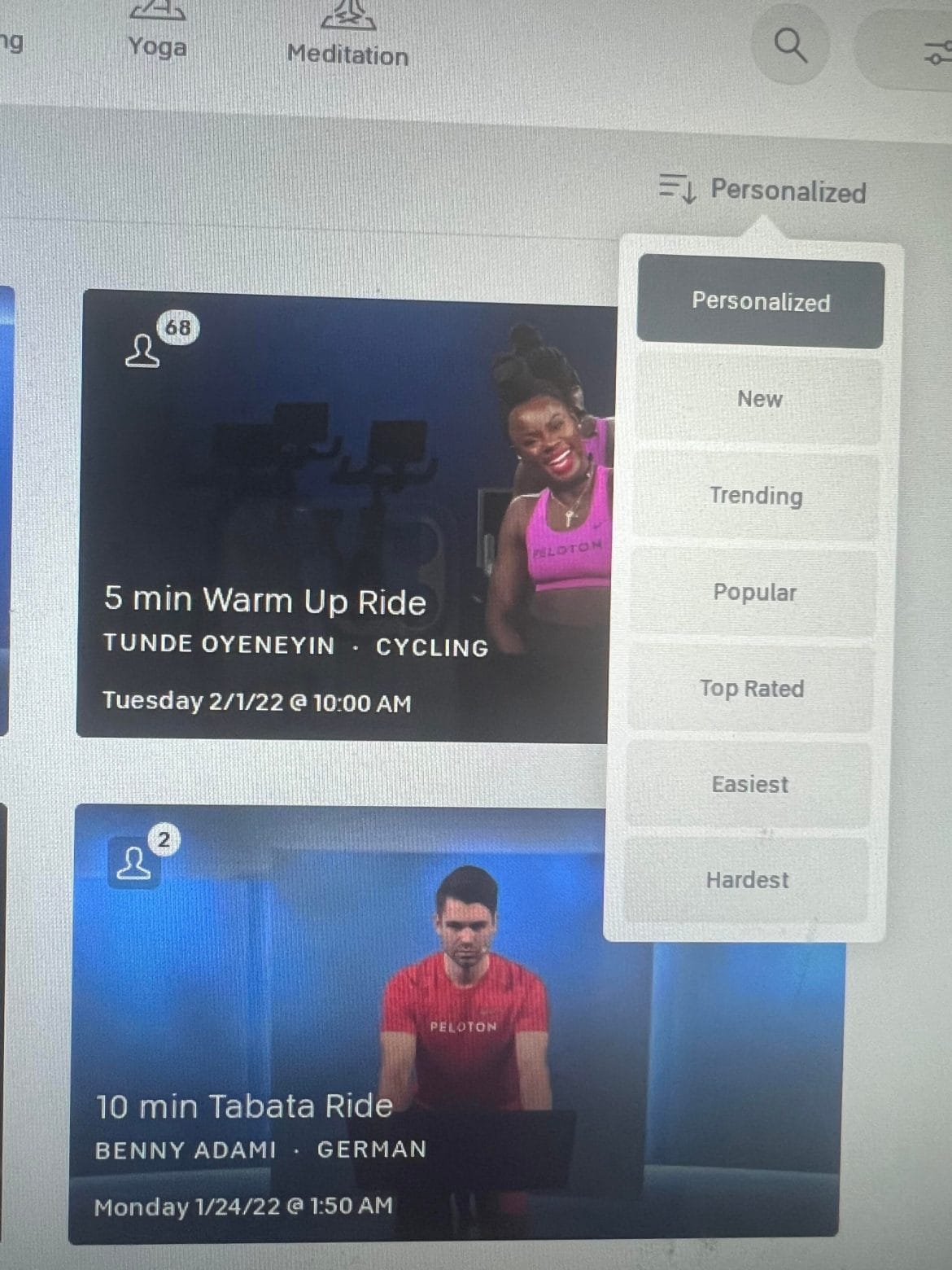 Peloton has always allowed members to select a variety of metrics by which to sort classes when viewing the on demand library, including: new (which has historically been the default selection), trending, popular, top rated, easiest, and hardest.
Now, Peloton is adding a new "personalized" sort option, which a handful of members have reported seeing on their Bikes and Treads. This option uses Peloton's algorithms to recommend classes tailored to your workout habits. Note that it is currently set as the default sort option for those members who have received the update. It does not appear there is a way to change the default sort order from "personalized" back to "new." You can toggle back to new and sort that way, but it appears once you have the update, every time you go to the on-demand screen it will default to be sorted by "personalized"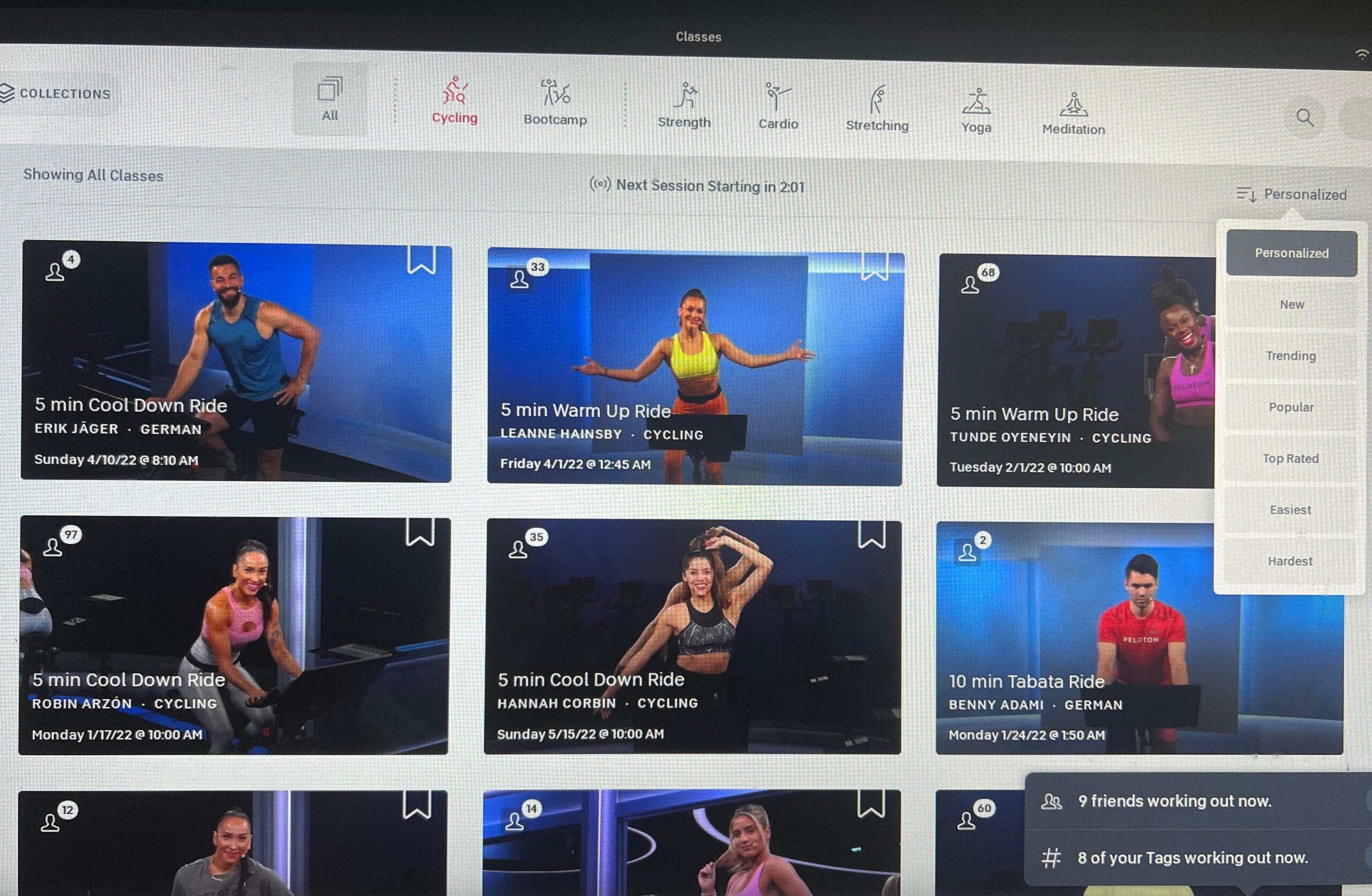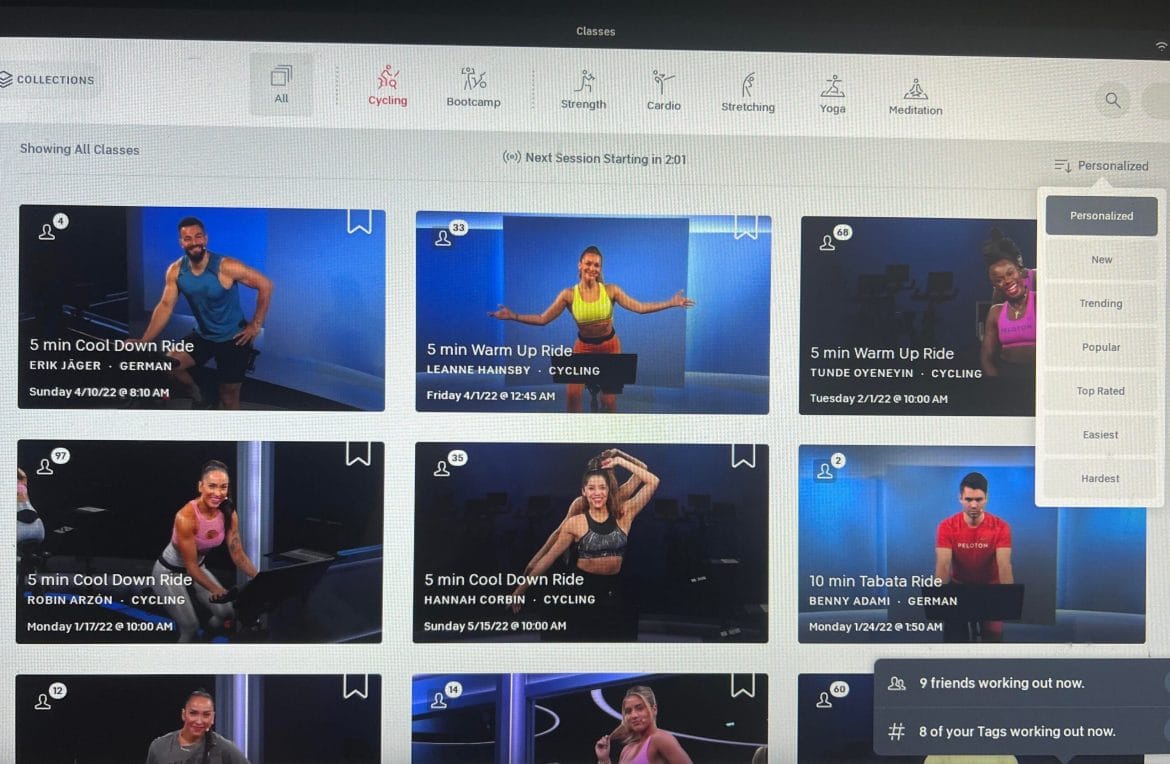 This update is likely Peloton expanding upon the Your Daily Picks selections that show up on the bike and tread home screen (as well as member's emails), and making it more personally suited to the individual member. Peloton has recently been sharing information about their algorithms and recommendation processes via their press site. The Personalization Team at Peloton noticed that due to some shortcomings in how the Daily Picks were selected, the options given to users were often monotonous, with many users seeing the same ride offered multiple days in a row. If you would like to learn more about this process, you can read about how Peloton first updated Bike and Tread home screens in 2019, as well as how Peloton continued building upon this system over time.
Both the Peloton App and web browser also allow members to sort by new, trending, popular, top rated, easiest, and hardest – it is currently unclear whether Peloton will eventually be adding the "personalized" sort option to those platforms as well. Earlier this month Peloton updated the web browser with a new "home" tab, so they seem to be focused on providing more personalized class picks for members.
Let us know what you think if you have this! Are the personalized options accurate and reflective of your musical tastes and preferred workout type?
---
Want to be sure to never miss any Peloton news? Sign up for our newsletter and get all the latest Peloton updates & Peloton rumors sent directly to your inbox.