A small but useful update was made in the last 24 hours. Peloton's main website (https://members.onepeloton.com/) has now been updated to allow members to view and browse collections.
This feature was originally restricted to the Bike & Tread, and then brought over to the iOS app. Earlier this month, support was finally added so Android users could browse collections. Now, anyone who browses the Peloton website in a web browser also has access to view the collections.
This is available both via desktop and mobile web browsers. On a desktop browser, you'll see the new menu item at the top of your screen between Schedule & Challenges. Previously, there was a link that said "Profile" in the same area – but you can access the same page by clicking on your username now instead.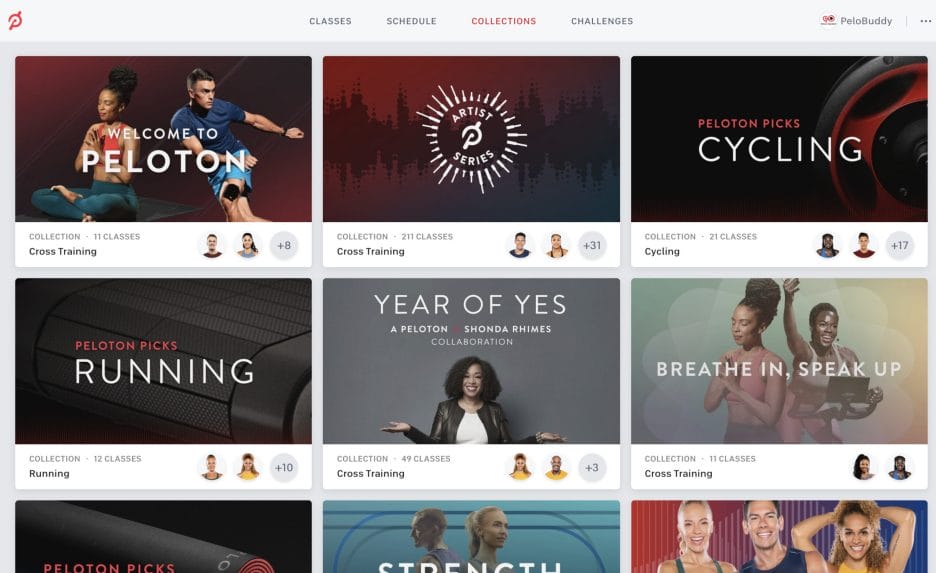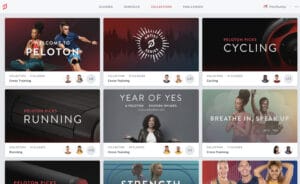 On a mobile browser, you an access it by clicking the Peloton icon at the top left of your screen to open the menu – where you'll see a new dropdown choice for Collections.
At this point, there is no word when (or if) other platforms like Apple TV, Roku, Fire TV will gain collection support, but with these changes, maybe it will be sooner rather than later.
---
Want to be sure to never miss any Peloton news? Sign up for our newsletter and get all the latest Peloton updates & Peloton rumors sent directly to your inbox.