Peloton users hoping to get a late morning workout in to start their Saturday have been out of luck. Reports are pouring in across various tribes and social media outlets that people can not get their Peloton to work – issues range from a "There was a problem Loading Your Homescreen" message, errors logging in & signing in, and a range of other issues.
The Peloton team is aware of the issue and working on a fix. They posted the following message on the Facebook page at 11:15AM ET:
Members,

We are currently investigating an issue with accessing Peloton classes on the Bike, Tread and App. This may impact your ability to take live or on-demand classes. Please check status.onepeloton.com for updates.


We apologize for any inconvenience and appreciate your patience as our team works to resolve this issue.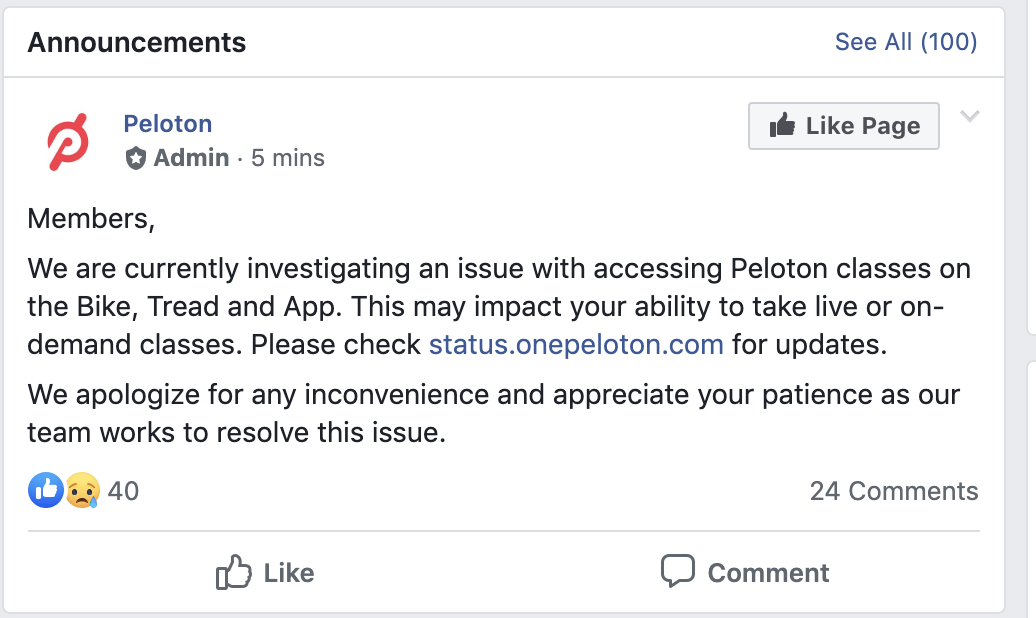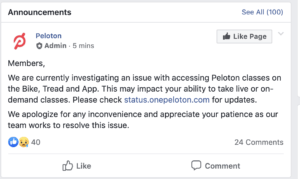 This issue is currently impacting the Bike, Tread, as well as Peloton Digital users.
Be sure to bookmark the Peloton Status Page: https://status.onepeloton.com/, to help diagnose if it is a systemwide issue in the future. You can subscribe to updates on specific outages (like this one) through that page to receive alerts when it is fixed, as well as to check if there is a known issue if/when you are having connectivity issues.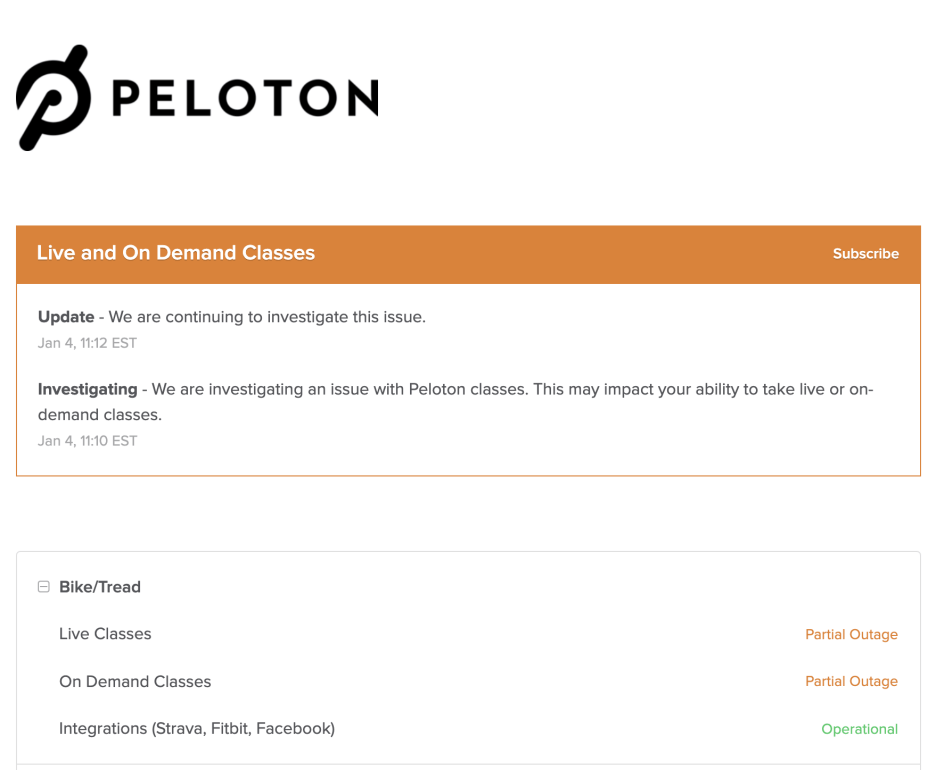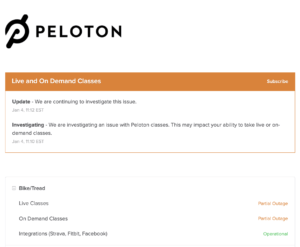 Update @ 1:45pm ET – "Our team has identified an issue with Peloton classes and has implemented a fix. We are currently monitoring the status of on-demand and live classes." All systems are still showing a status of "Degraded Performance" even with this update. However, many users are now reporting they are able to login and take classes again.
---
Want to be sure to never miss any Peloton news? Sign up for our newsletter and get all the latest Peloton updates & Peloton rumors sent directly to your inbox.