Peloton is looking to boost their sign up numbers this summer, and to help, are introducing a special offer for the Peloton Digital app they are calling the "Peloton Summer Pass".
This new Peloton discount let you sign up for one month of Peloton Digital membership and get 2 months free. Said another way, people can sign up for 3 months for the price of one.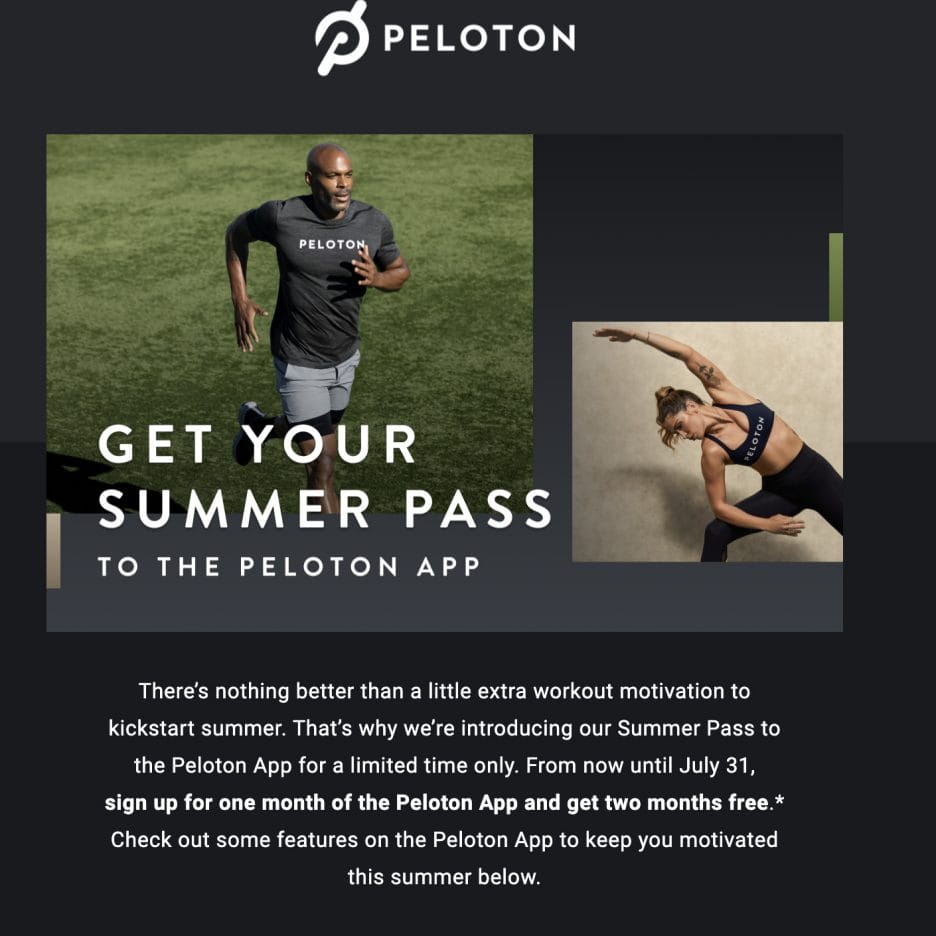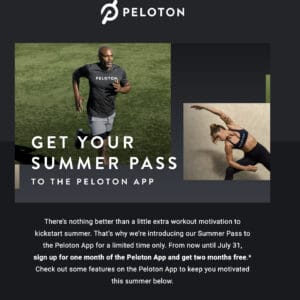 The offer is now available, and runs through July 31st. After the trial period is over, billing will revert to the normal $12.99/month USD pricing (or the equivalent in other countries).
To take advantage of the offer, new members need to sign up through a special landing page on Peloton's site. The sign up page for Peloton Summer Pass discount can be found here: https://www.onepeloton.com/digital/checkout/digital-mtm-3for1
As is typical with these offers, it is only for the Digital Only subscription – there is not a discount being offered for the "All Access" membership that is required for those who purchase the Bike or Tread.
If you happen to be in Australia, Peloton has an even better offer for you. To celebrate the official launch in Australia, Peloton is giving new members there their first 3 months completely free. That offer is available here: https://www.onepeloton.com.au/digital/checkout/digital-90d
---
Want to be sure to never miss any Peloton news? Sign up for our newsletter and get all the latest Peloton updates & Peloton rumors sent directly to your inbox.