Peloton seems to have been hit by a wave of spam accounts created in the last 24 hours.
Update 1 – Peloton has now created an official incident for this.
Update 2 – Peloton has provided the following statement about the incident, and emailed members the same statement as well with the subject "Unauthorized Account Creations"
Today, Peloton is taking active action against accounts being intentionally created with inappropriate content, including explicit imagery in their profile picture. These explicit images are a direct violation of our standards and terms of service.


We are actively working to block these accounts and continue to moderate explicit images associated with user profiles. Please do not accept or reply to these follow-requests. To alert us of inappropriate content, please report their username to spam-reports@onepeloton.com.


We apologize to those of you who received these follower requests and were exposed to this content. This is certainly not the community experience we expect for our Peloton Members.


Team Peloton
Original Post & Information – Multiple members have reported getting new suspicious-looking follower alerts overnight. The newly created accounts that are showing up as follow requests (or notifications) are being followed by 0 people, but are following hundreds or thousands of people. They also have 0 workouts on their account.
In addition, the profile picture features some nudity, and the bio is a link to a website.
The names are some variation of a first name and random characters, such as "Lara38737483", "Alice823743", or "Maria283473743" (Note those are hopefully not real profile accounts, we don't plan to link to any of the example spam accounts we saw).
Peloton support appears to be aware of the problem, as they let members know who reached out they were already tracking the issue. However, any suspicious accounts should continue to be reported so that they can be aware of new ones that are created.
Peloton has a form to report inappropriate content here.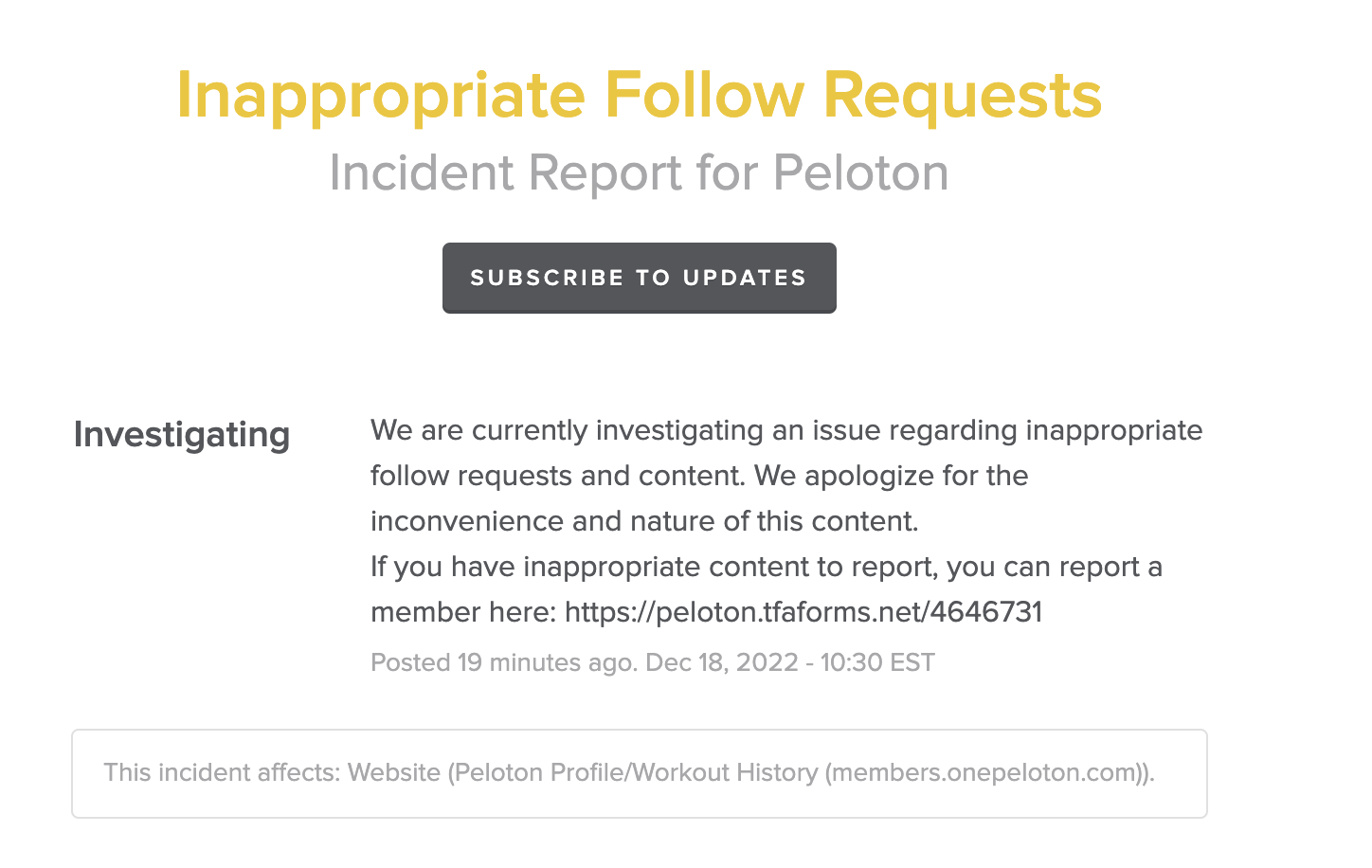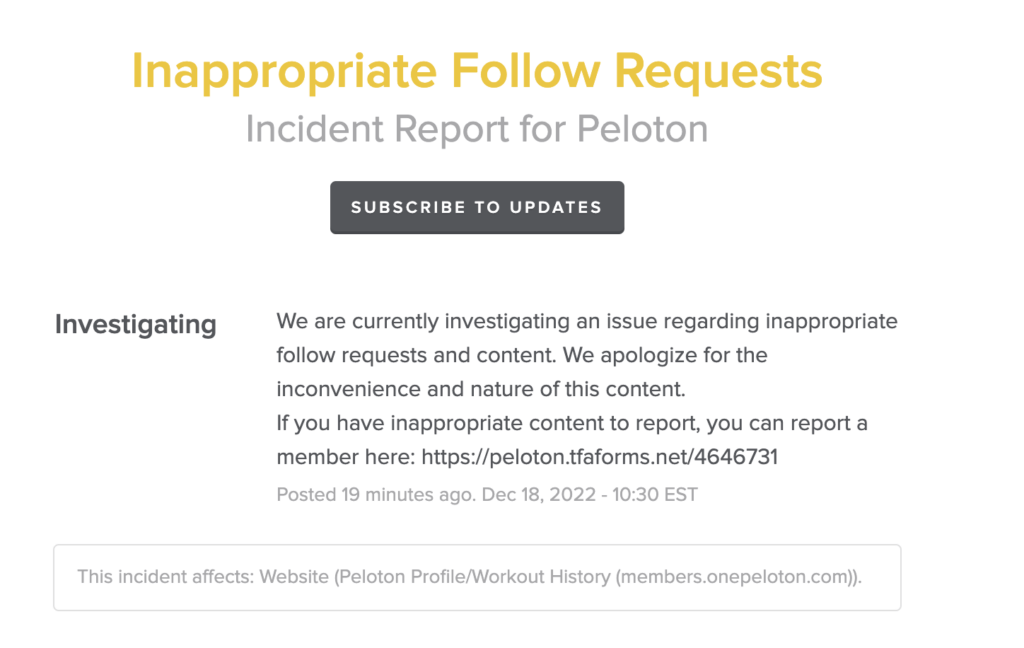 It's likely all these accounts will be automatically removed, however, if you don't want to have them following you – there is a way to remove them from your account, whether or not your profile is public.
To remove someone from following you, go to your profile page. From there, click on where it says how many followers you have. Find the name on the list, and click the 3 dots next to the name. You should then see a button that says "Remove".
Note that if your profile is public, they can just follow you again.
Were you hit by spam followers overnight?
---
Want to be sure to never miss any Peloton news? Sign up for our newsletter and get all the latest Peloton updates & Peloton rumors sent directly to your inbox.