Peloton is in the news this week for being ranked the best consumer brand there is over the past year. This is according to a new dataset from Comparably, who just put out their Top 100 Best Brand List for 2021.
The list bills Peloton as the #1 ranked global brand, as rated by consumers on the Comparably platform.
Peloton CEO John Foley shared the ranking, and congratulated his team on making the members first:
What an incredible honor it is to see @onepeloton rank #1 on Comparably's list of Top 100 Best Brands, which is based solely on customer feedback. I'm SO proud of our entire team who constantly puts Members first every single day. We have a very high bar for the experience we want to deliver and we'll continue working to provide our Members with the absolute best.
Peloton beat out a number of other well-known brands. Here is the top 11 list. You can view the full list of Top 100 brands here.
Peloton
Netflix
Costco
Chick-fil-a
Amazon
Apple
Nike
Target
Google
Spotify
Trader Joe's
(We were going to include just the top 10, but when we saw #11, we felt we had to include it for Callie Gullickson's sake).
How did Comparably generate this list? They had the following to say about their methodology:
In 2020, Comparably expanded its platform to collect customer ratings on the world's biggest companies and is now a trusted data source for both Company Cultures and Corporate Brand Reputations. Comparably's inaugural list of the Top 100 Best Brands is derived from consumers who anonymously rated companies on Comparably.com over a 12-month period (August 2020-August 2021).
Peloton has previously ranked well in Comparably lists. They won the "Best Place to Work" in NYC honor earlier in April from Comparably. They also won the following other nationwide awards in April: Best Product & Design Team 2021, Best Operations Team 2021, Best Marketing Team 2021, Best HR Team 2021, Best Engineering Team 2021, and Best Company Outlook 2021.
Earlier this year, Peloton ranked as the #2 most relevant brand in the Prophet Top 10 Brand list.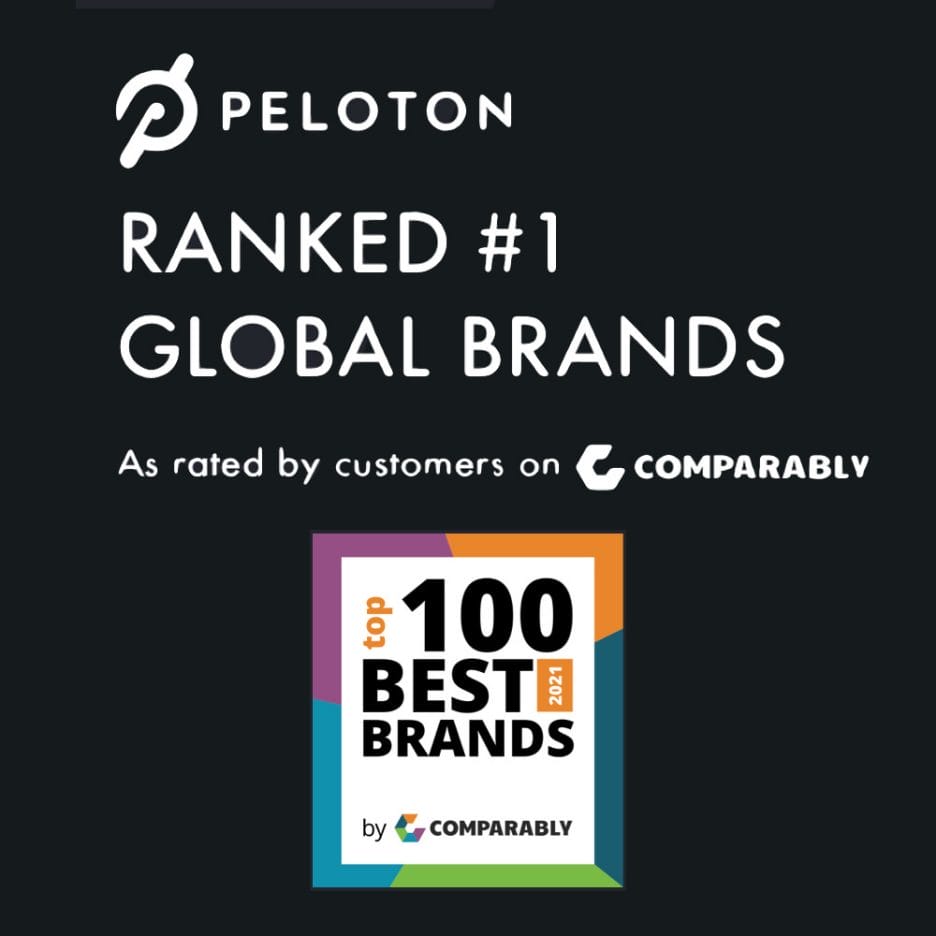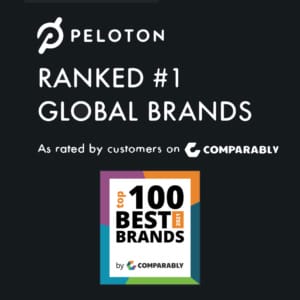 ---
Want to be sure to never miss any Peloton news? Sign up for our newsletter and get all the latest Peloton updates & Peloton rumors sent directly to your inbox.