Update – Wondering how Becs did? Our article here has race results as well as a link to rewatch the race on YouTube.
Today Peloton coach Becs Gentry announced that she has been training to compete in the marathon Olympic Trials, for a chance to represent Great Britain at the Tokyo Olympics in 2021. The initial announcement came during a outdoor run. During the run, she stated:
What a lot of you don't know right now – is that I am training to get myself one step closer to that accolade. Your Peloton Coach right here has been asked to compete in the Olympic Trials for marathon distance for team GB.
This announcement was made in her outdoor run that dropped on-demand today (Monday, 3/8/21 @ 11:00am ET).
Becs has teased a special announcement this week. Yesterday, she posted the following message in her Instagram stories, teasing a "26.?" news reveal.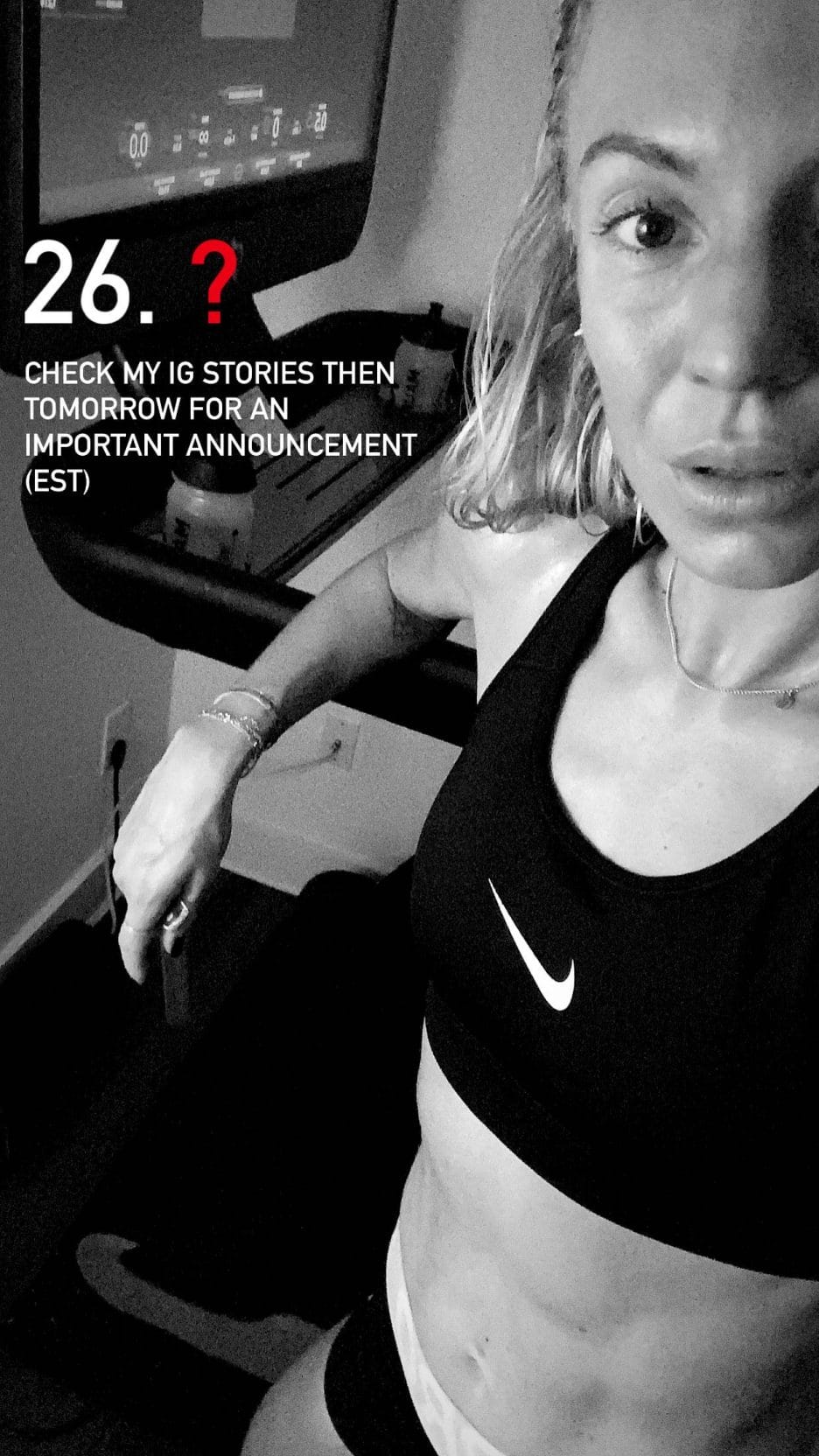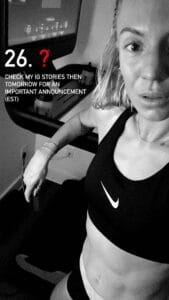 The Olympic marathon time trial for Great Britain will be taking on March 26, 2021. The event will take place at Kew Gardens in Richmond, UK, as announced by Runners World.
The field is expected to include just 30 pro women, and 30 pro men competing for their spot in the Olympics.
In 2019, Becs ran a 2:37:01 marathon in the NYC marathon, setting a 12 minute PR.
Shortly after the run was posted, Becs took to Instagram to personally share the news. She stated:
I have been asked to toe the line on the 26th of March to compete for a spot in team GB Olympic marathon team. I am going to be racing that morning. It is the biggest honor in my running career that I've ever been given. The biggest opportunity I've ever been given, and the biggest test that I will ever do. Needless to say I am petrified, but also incredibly excited"
She accepted the invitation to compete at the end of November, and has been working with a coach since then to train for the event. Becs shared that qualifying time for the Olympics is 2:29:30, while her PR is 2:37:01 – so she knows she has some work to do.
Becs will be taking some time off from live classes in order to travel, prep, and compete, so her last live class will be Thursday, March 18th – though she will return to the live schedule once she is back from the trial.
Becs also teased that all of her training and preparation has been documented, so that Peloton members will have a chance to learn and watch all that at one point in the future – perhaps a new project Peloton's Director of Original Content Development will work on?
---
Want to be sure to never miss any Peloton news? Sign up for our newsletter and get all the latest Peloton updates & Peloton rumors sent directly to your inbox.