Fans of Peloton Lanebreak – the video game-like ride format available on the Bike – will be pleased to hear that Peloton seems to be investing in gaming and could potentially be developing the next iteration of Peloton gaming.
Bob Treemore recently pointed out via Twitter that Peloton is hiring for two new positions related to gaming: a Staff Engineer and a Unity Engineer. The Staff Engineer position description reads:
We're looking for an experienced staff engineer to help us create the next generation of gamified fitness experiences at Peloton. As our Staff Software Engineer (Tech Lead) you will lead our API discipline to build upon the foundation that is Peloton Gaming. Peloton's first gaming-inspired cycling experience, Lanebreak, launched last year. Since then we have gained many insights and we're now looking to level-up our team as we continuously improve Lanebreak and develop alternative ways to help members achieve their fitness goals. The team's mission is to ensure smooth functioning of our core API and building architecture that supports our Unity team mates.
The Unity Engineer position description discusses Lanebreak and states:
We are looking for a game-developer comfortable with rapid prototyping and iteration while also maintaining and upgrading an existing product.
Both positions specifically mention "multiplayer" – indicating that Peloton is looking at gaming that involves more than one member/player. They also mention "Peloton Gaming" as the foundation of what they are working on.
Peloton also recently published a new role: Product Manager, Games. The position description states:
Peloton is seeking a Product Manager to help us create the next generation of gamified fitness experiences. This person will serve as the voice of the user through the product development lifecycle and develop, design, and launch products and features that drive growth in sales and engagement across our connected fitness products. This person will report to a Group Product Manager on the Connected Fitness team and work closely with other product managers, designers, project managers, and engineers to push features forward.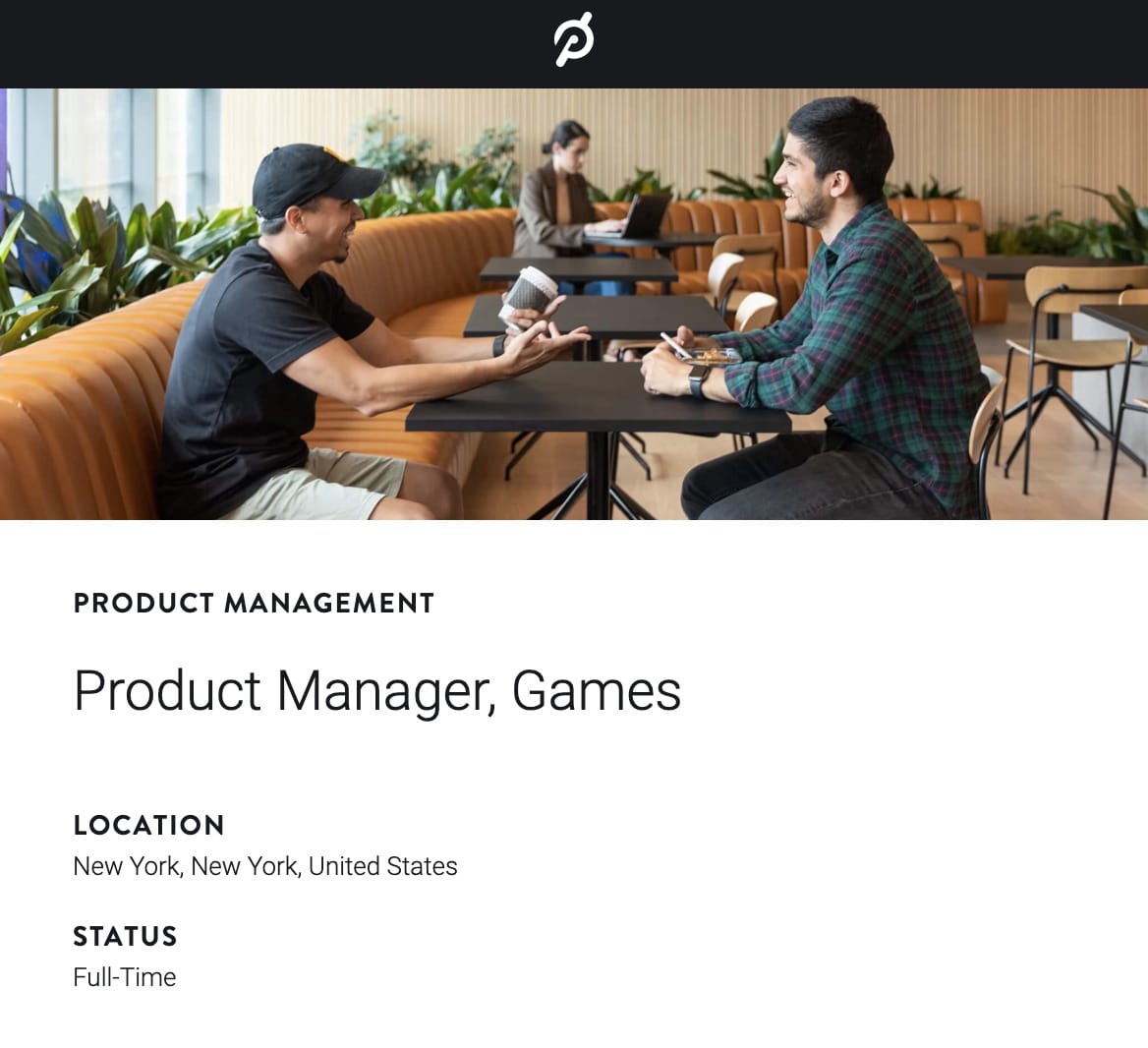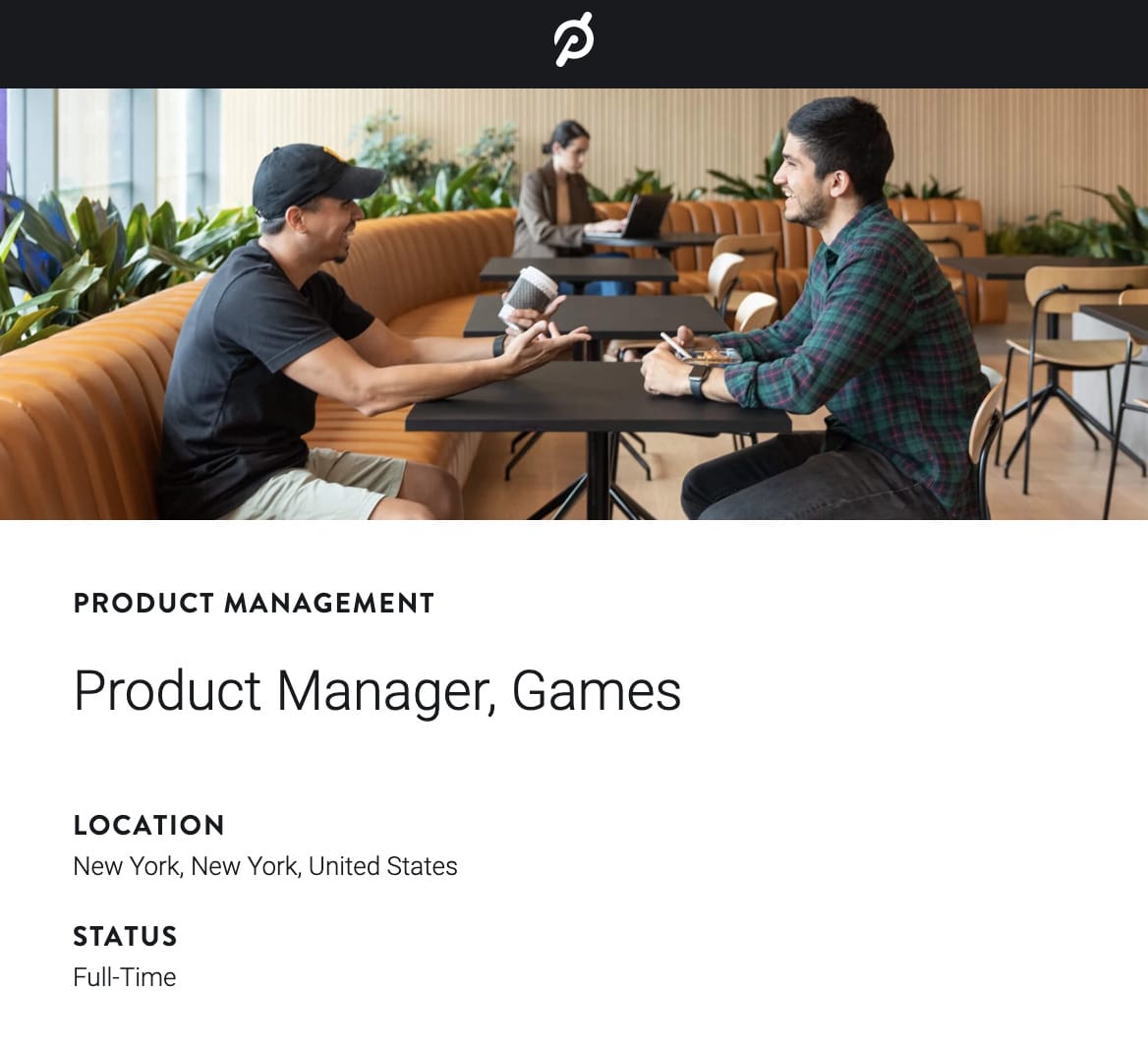 These three new positions suggest that Peloton is actively working on building their gaming platform – perhaps through multiplayer games, extending gaming to other devices besides the Bike, and more.
We previously reported that Peloton was looking to expand Lanebreak based on a panel event held during 2022 Homecoming.
Would you like to see Peloton add to their gaming options?
---
Want to be sure to never miss any Peloton news? Sign up for our newsletter and get all the latest Peloton updates & Peloton rumors sent directly to your inbox.