Peloton has made their Peloton Digital app available on yet another platform today – Android TV. The Android TV platform is built into many TVs, from Phillips, Sharp, Sony, as well as some AT&T TV set-top boxes.
The Peloton App is now available on the Google Play Store within your Android TV – search for "Peloton" to download and install the app. From there, you would either sign in to your existing account, or create a membership. Peloton has created a dedicated support page for troubleshooting and installing Peloton Digital on Android TV.
This update continues Peloton's push to get their app on the big screen. Previous updates have made the app available for Amazon Fire devices (both TVs and Firesticks), as well as via Chromecast devices. Support for the Peloton app on Apple TV and Roku devices is still not officially released, however, Peloton executives have made reference to the app coming to Apple TV sometime in 2020 – this might be part of a Peloton homecoming streamed announcement.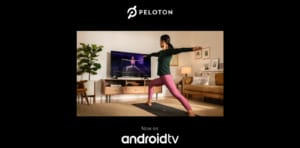 ---
Want to be sure to never miss any Peloton news? Sign up for our newsletter and get all the latest Peloton updates & Peloton rumors sent directly to your inbox.