PUMA is hosting a "Shop with Olivia Amato" event on May 20th at their flagship store in New York City.
It isn't explicitly stated in the information shared so far whether this will include the chance for a meet & greet as well, but one would imagine it likely does.
Those interested in attending can RSVP for the event here.
The event will take place at 2:30pm ET. The PUMA NYC flagship store is located at 5th ave & 49th street in New York City.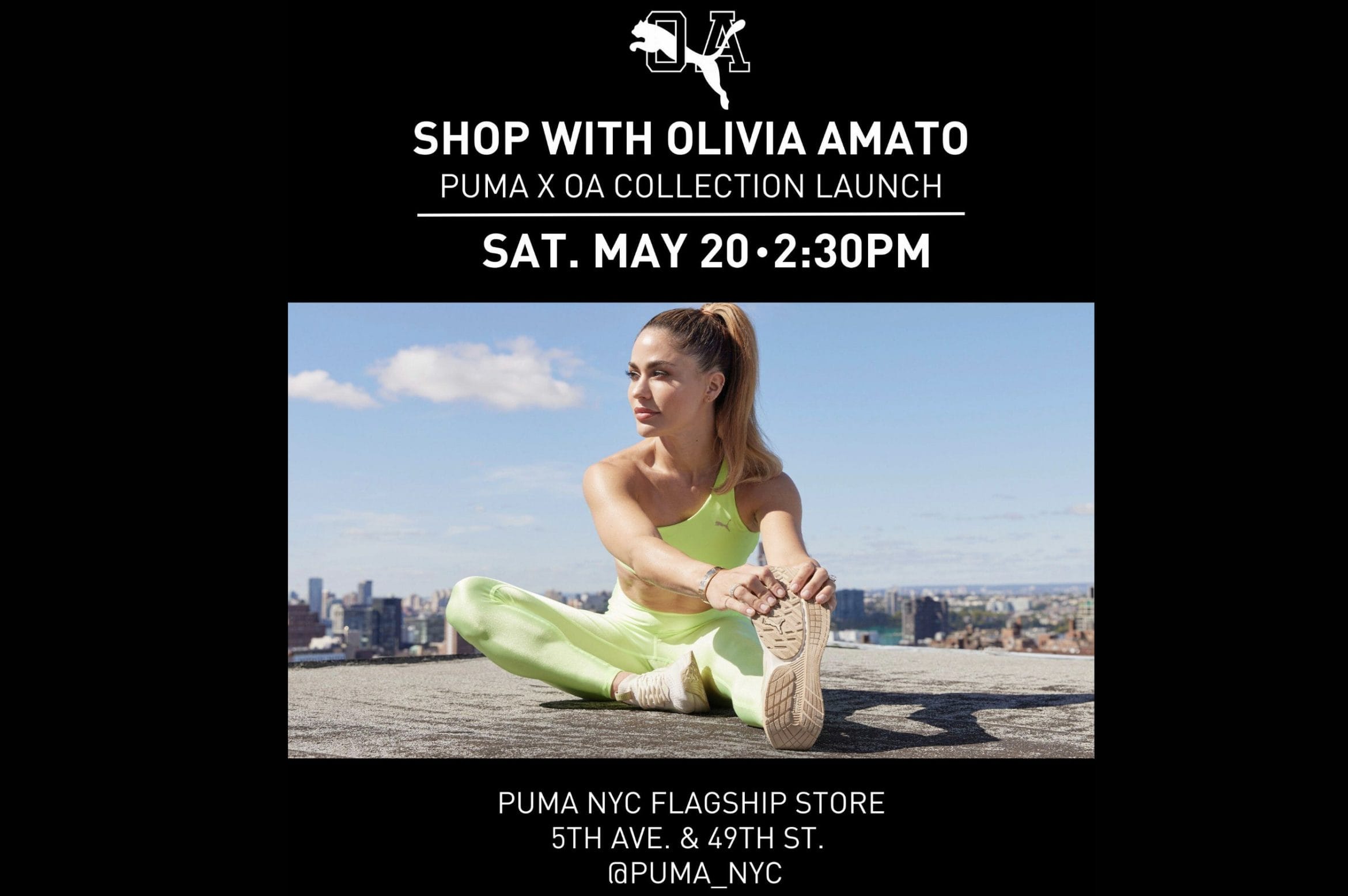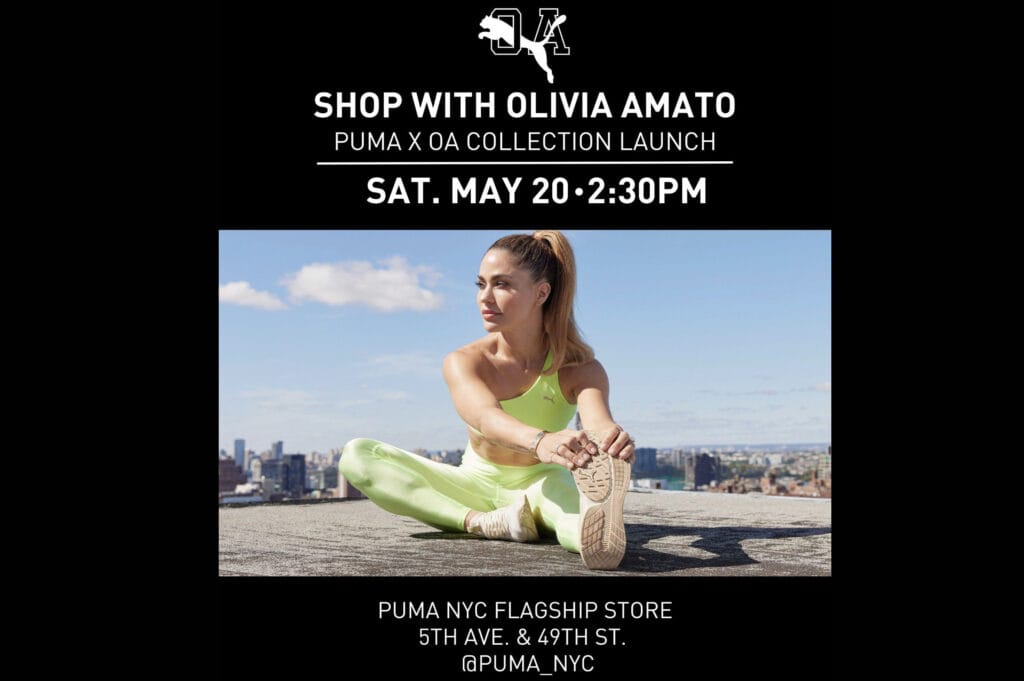 This event is being held in celebration of her new PUMA apparel collection that is being released on May 20th.
Alex Toussaint held a similar meet & greet last month at the PUMA NYC store in celebration of his own apparel release.
Olivia has been sharing sneak peaks of the apparel in her Instagram stories. We will share a link to Olivia's PUMA collection once it is officially available on May 20th. Alex's apparel was released at midnight, so it is expected that Olivia's might drop around the same time.
---
Want to be sure to never miss any Peloton news? Sign up for our newsletter and get all the latest Peloton updates & Peloton rumors sent directly to your inbox.