Peloton has announced their first new German language Peloton Tread Coach: Tobias Heinze.
Tobias is an ultra-marathoner, as well as a triathlon coach. Prior to coaching, he was an aeronautical engineer, so it sounds like he will have a science based approach.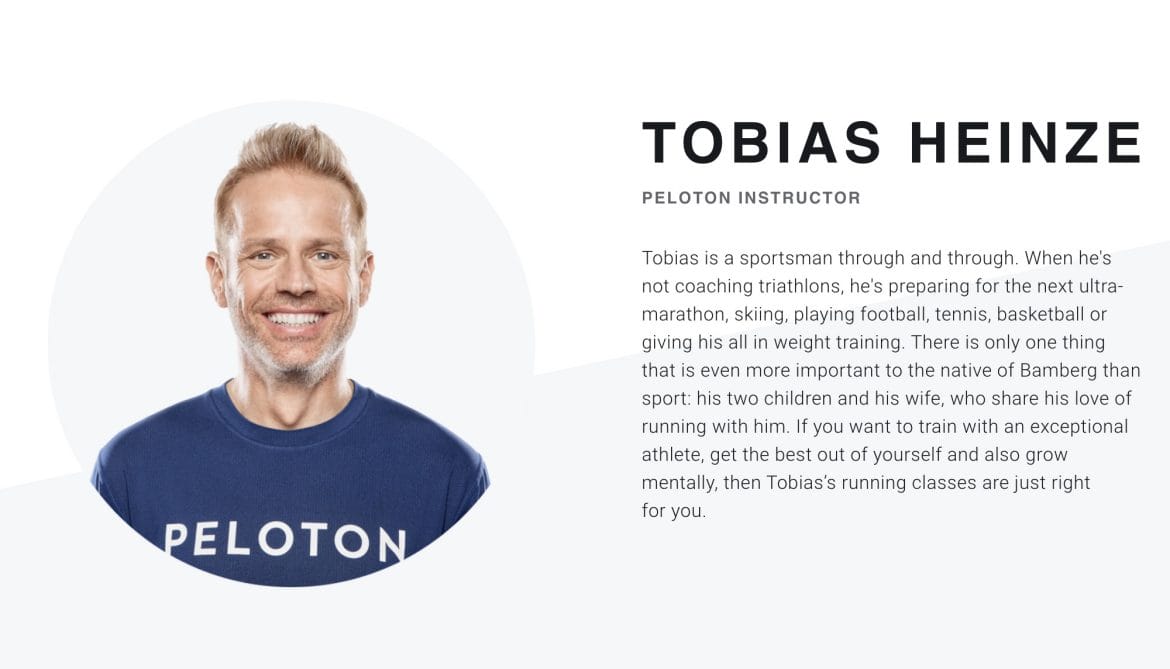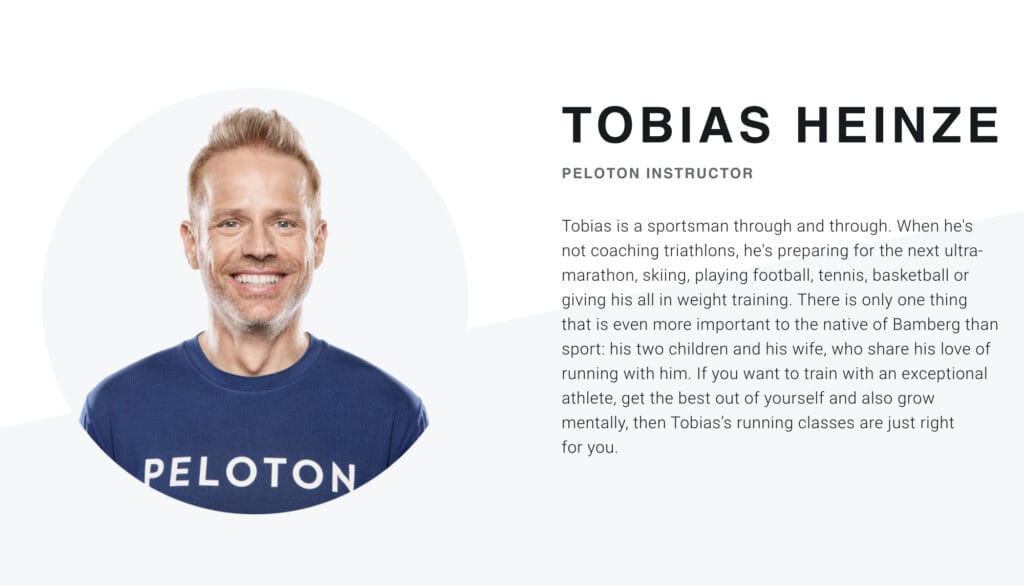 His premiere run will be today, September 29th, @ 12:00pm ET.
His instructor page is live here:
Tobias is a sportsman through and through. When he's not coaching triathlons, he's preparing for the next ultra-marathon, skiing, playing football, tennis, basketball or giving his all in weight training. There is only one thing that is even more important to the native of Bamberg than sport: his two children and his wife, who share his love of running with him. If you want to train with an exceptional athlete, get the best out of yourself and also grow mentally, then Tobias's running classes are just right for you.
Peloton also has a blog post up introducing him, and a video – which states he "will help you redefine your limits and show you how to reach and go past your goals."
Additionally, it also appears that recently announced German strength coach Marcel Maurer will also be teaching Tread classes. He is shown on the Tread in a video released yesterday, and his listing on the Peloton instructor page now says Tread.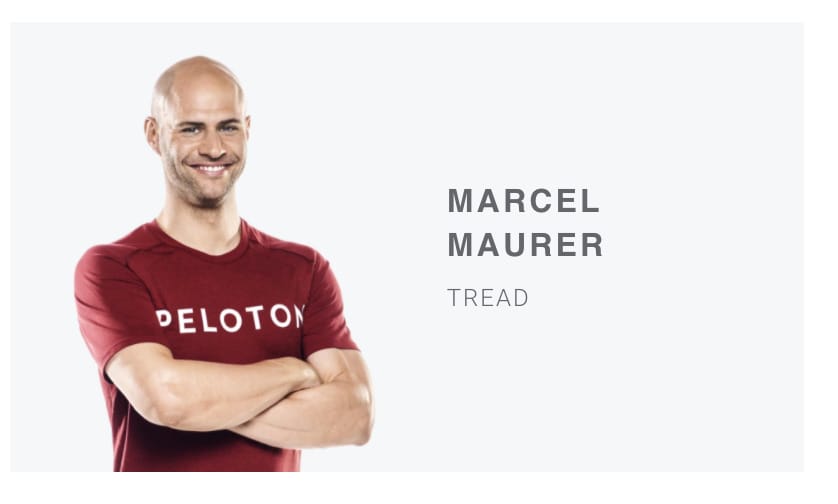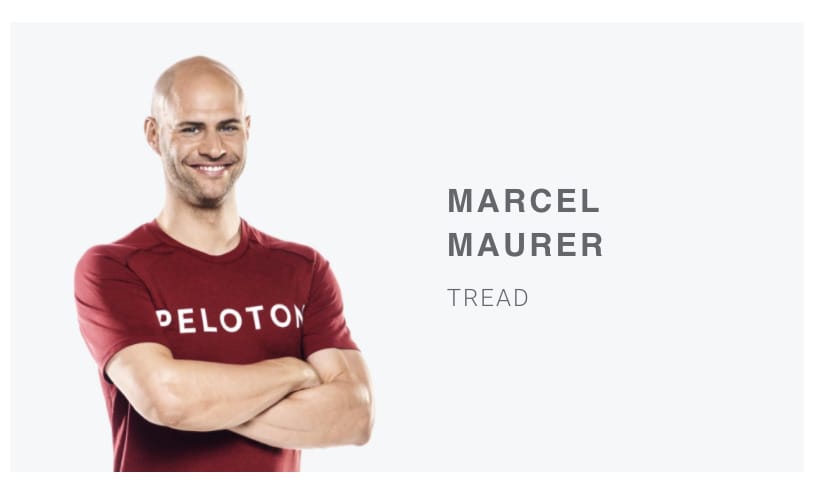 ---
Want to be sure to never miss any Peloton news? Sign up for our newsletter and get all the latest Peloton updates & Peloton rumors sent directly to your inbox.