Have you started planning your summer vacations yet? Do you wish your Peloton were portable so that you could take it with you?
While we can't make a bike or tread that fits in your carry on, Peloton Buddy has made it easier to find a Peloton when you travel.
In addition to our list of 500+ hotels, Peloton Buddy now offers a map feature that allows you to see any hotels, gyms, showrooms, or even vacation rentals and airbnbs that have bikes or treads available.
Enter your destination on the map to find any nearby locations, or browse the map by country to see all available options. You can also filter by which type of location you are looking for.
Our list of locations is updated each week to give you the most accurate information possible.
Click here to check out the new map!
Have you seen a Peloton somewhere that hasn't made our list yet? Leave a comment or send us an e-mail.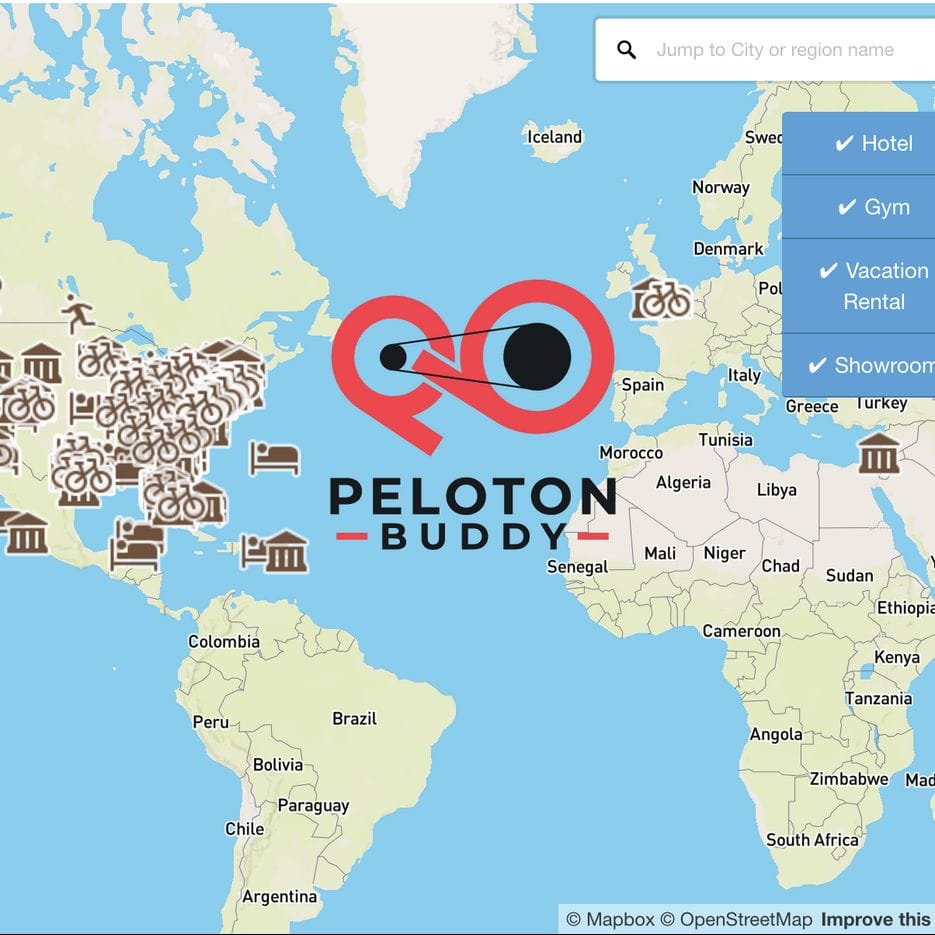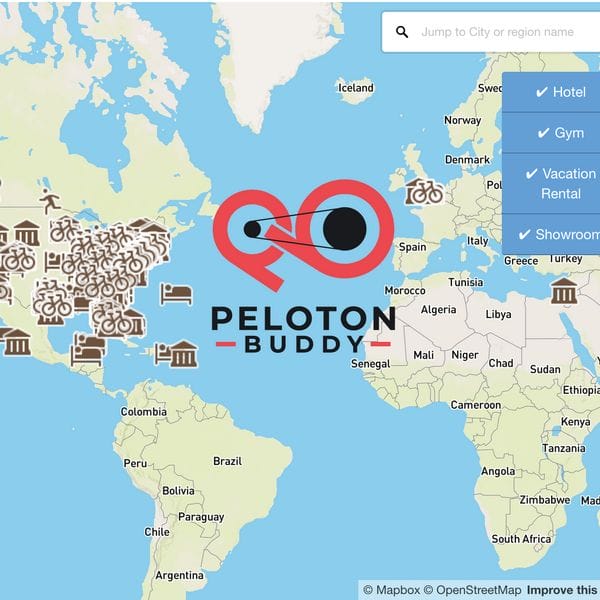 ---
Want to be sure to never miss any Peloton news? Sign up for our newsletter and get all the latest Peloton updates & Peloton rumors sent directly to your inbox.