Peloton has rolled out a new feature on Bike and Tread devices, as well as the web browser, that allows members to provide feedback when they leave a class early.
When you've pressed start on a class but then you exit before you've completed it, you will now sometimes see a pop-up notification that says: "Tell us why you left class." You can ignore the notification or you can select the "give feedback" button.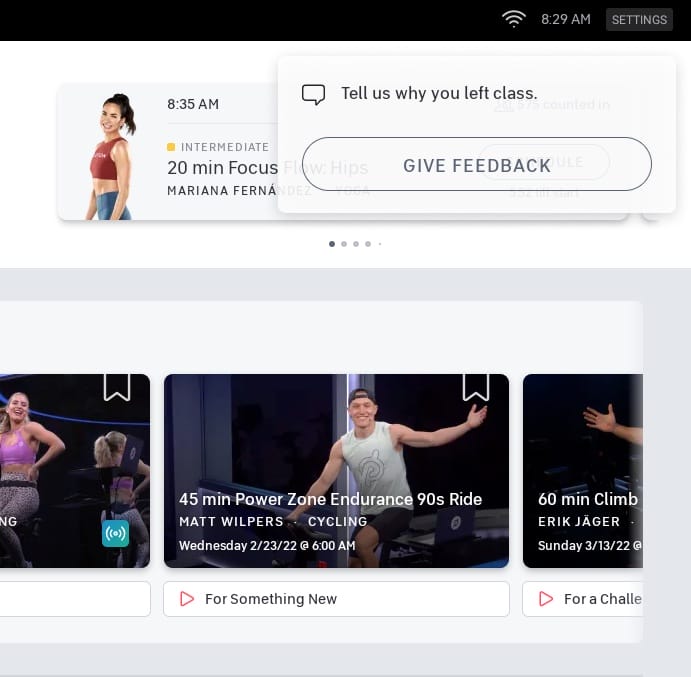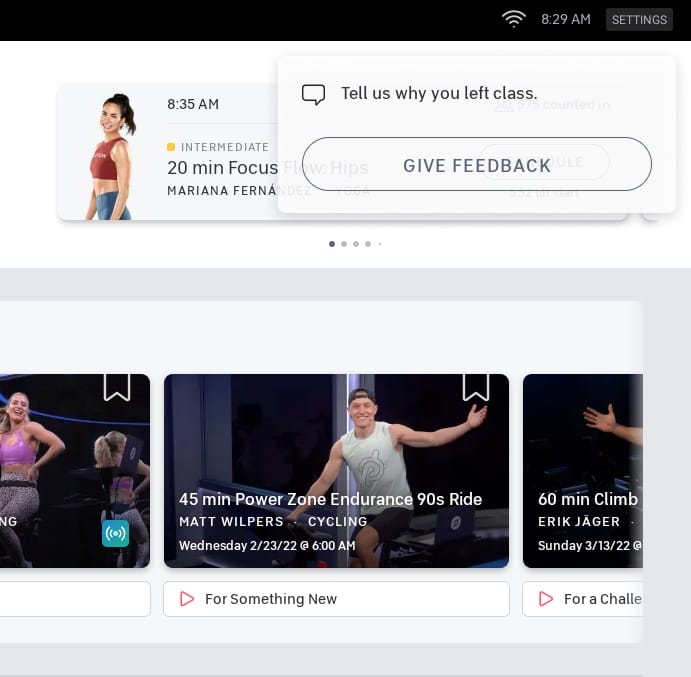 Members are then presented with eight options for why they may have left the class early:
Too difficult: class is too challenging.
Too easy: class isn't challenging enough.
Explicit language: offensive language or music.
Music: Song choice or music genre.
Class: instruction or workout.
Technical issues: streaming or metric issues.
Missing equipment: weights, heart rate monitor, etc.
Other: any other unlisted concerns.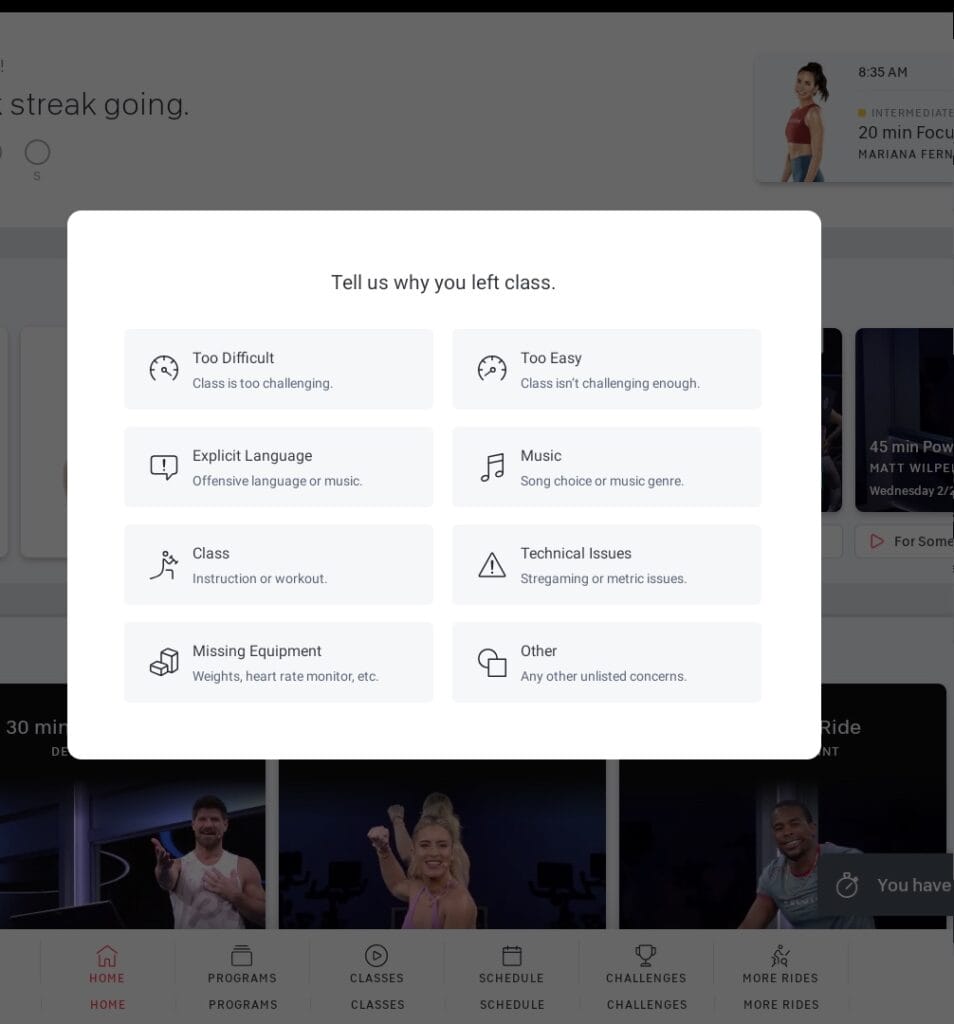 Users can then select the option that best describes why they chose not to finish the class.
This feature seems to currently be in place on Bikes, Treads, as well as for members who take classes through a web browser.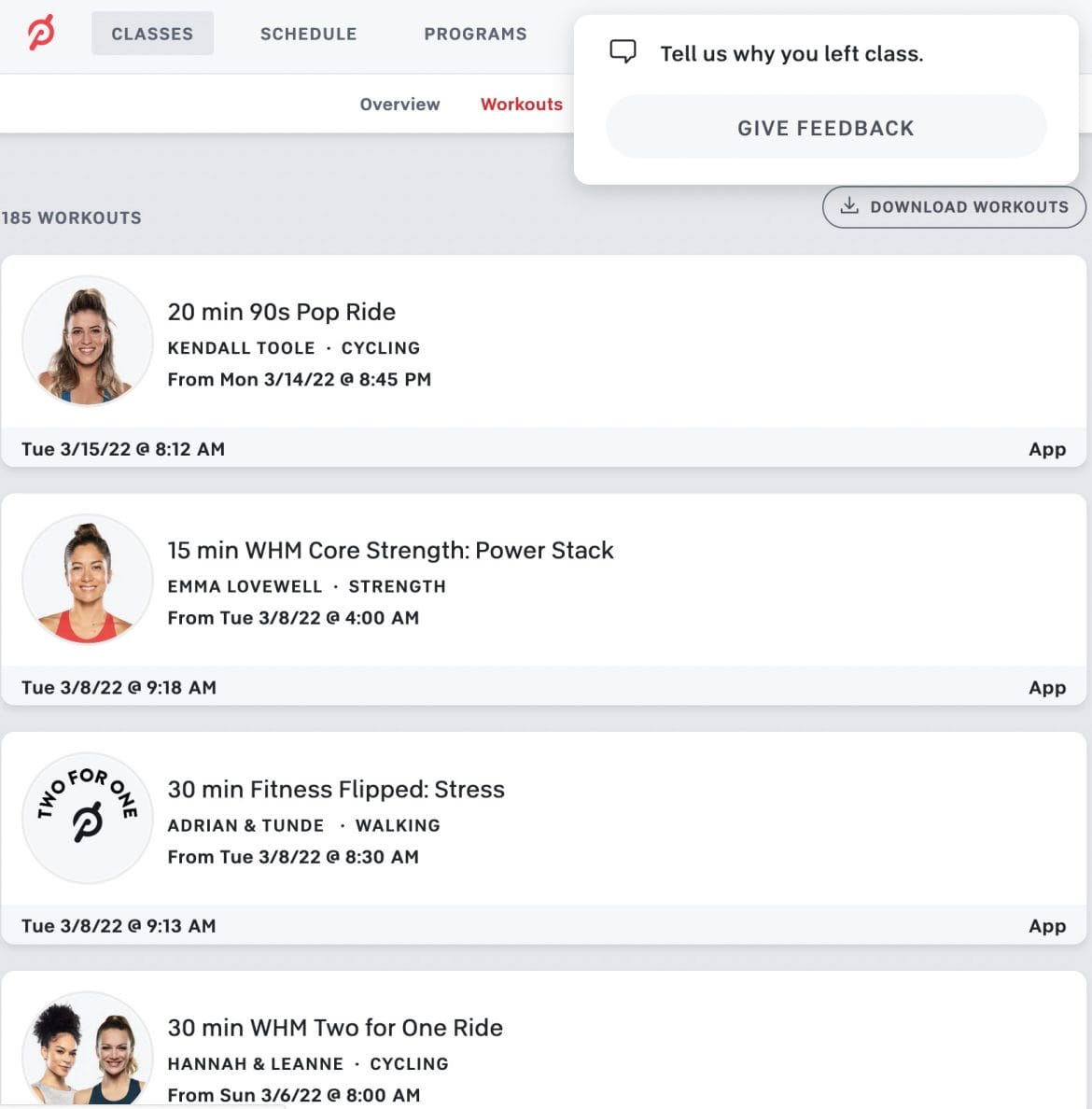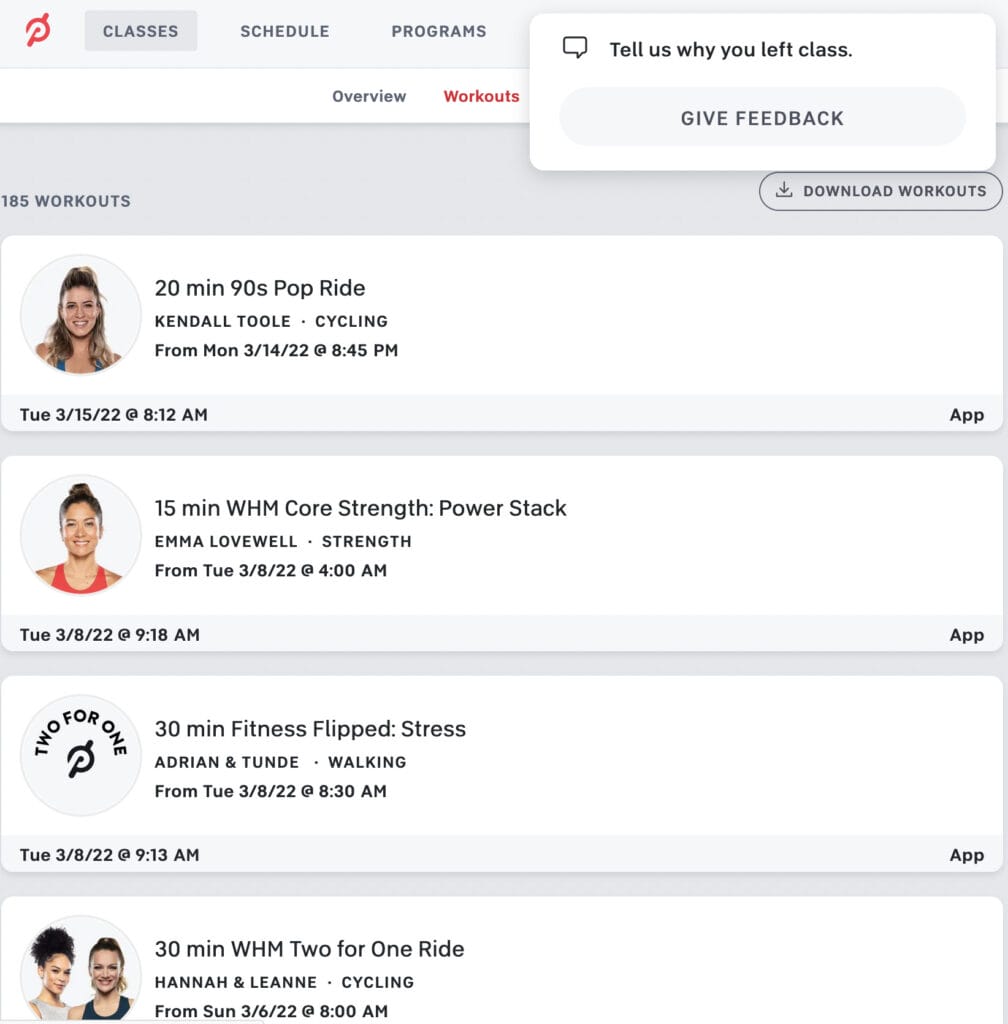 One common option for why a member might choose to leave a class early that isn't listed on the menu: when you pop into a class to give a friend a high-five, but have no intention of actually completing the class. A highly requested feature from members is the ability to high five friends who are taking other workouts without having to actually join the specific class that friend is taking. Peloton has not indicated whether this feature may be coming in the future.
It's not yet clear what Peloton will be doing with the data they receive from these early class-exit surveys and how it might affect future content. For example, one common reason members cite for rating a class poorly is that the target metrics are incorrect, yet these target metrics don't often seem to be corrected.
When you leave a class early, what is the most common reason for your departure?
---
Want to be sure to never miss any Peloton news? Sign up for our newsletter and get all the latest Peloton updates & Peloton rumors sent directly to your inbox.