News broke yesterday that one of the other major players in the connected fitness space, Mirror, would be acquired by Lululemon for $500 million dollars.
Mirror is a video screen (in the shape of a mirror) that can stream yoga, barre, cardio, and other classes. It retails for $1,495 with a $39 monthly fee. Like Peloton, it has a mix of live and on-demand classes.
Lululemon had previously invested in Mirror last year, acquiring a $1 million stake in the company. Following that investment, several Lululemon ambassadors had shown up as guest coaches on the platform, teaching Yoga classes and others.
Mirror will continue to operate as an independent company, based out of New York City, with founder/CEO Brynn Putnam staying on as CEO.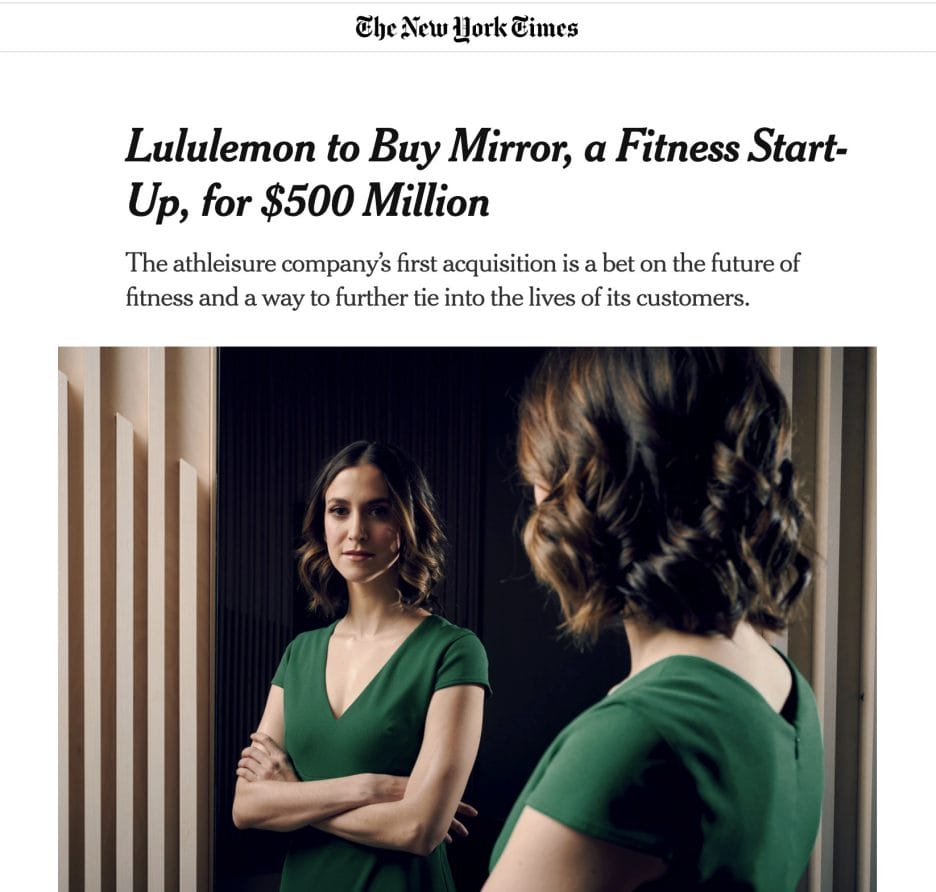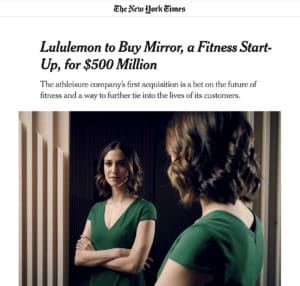 ---
Want to be sure to never miss any Peloton news? Sign up for our newsletter and get all the latest Peloton updates & Peloton rumors sent directly to your inbox.