Peloton has announced new "London Calling" / German Member Weekends at Peloton Studios in London (PSL).
These are 4 weekends throughout 2023 where the focus of live classes created from PSL will be live German classes, so the German community has a chance to meet up & experience the studio.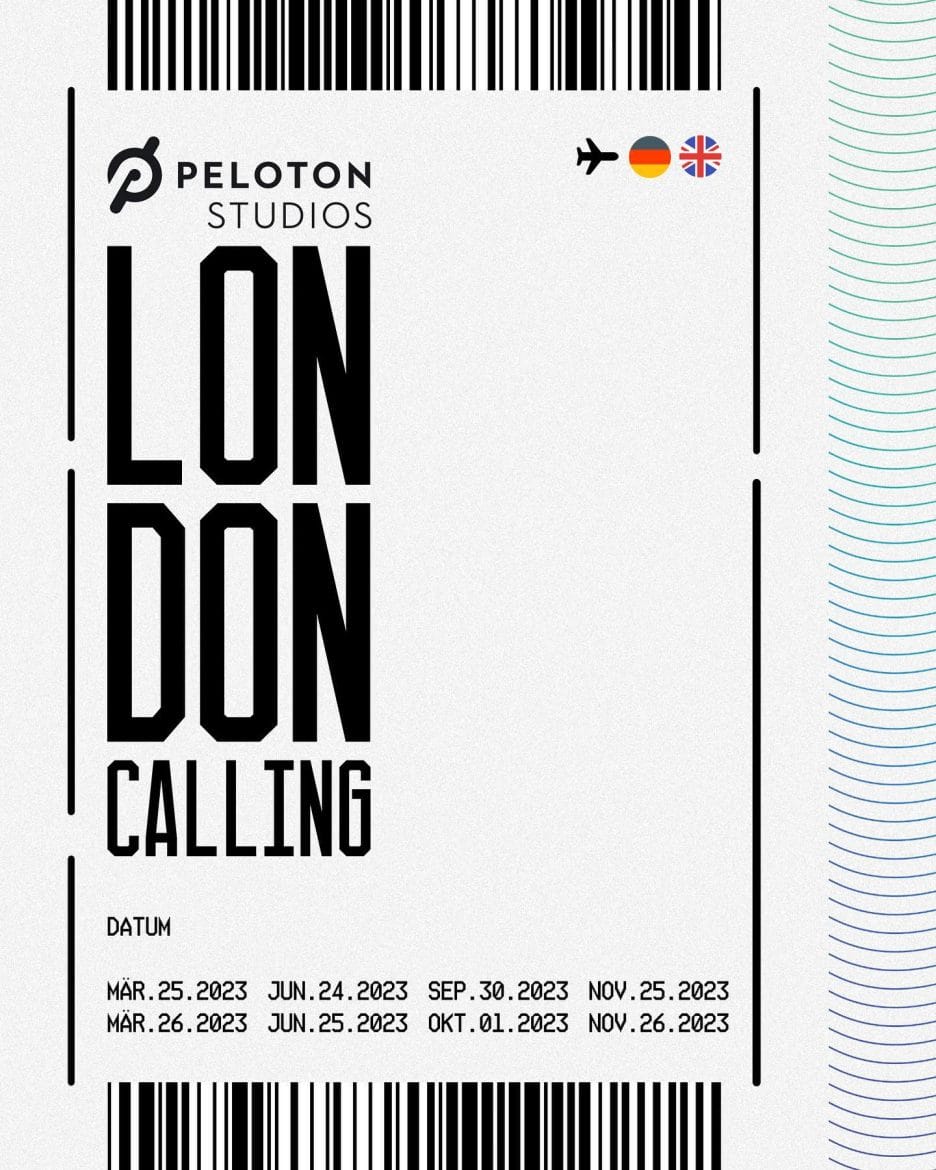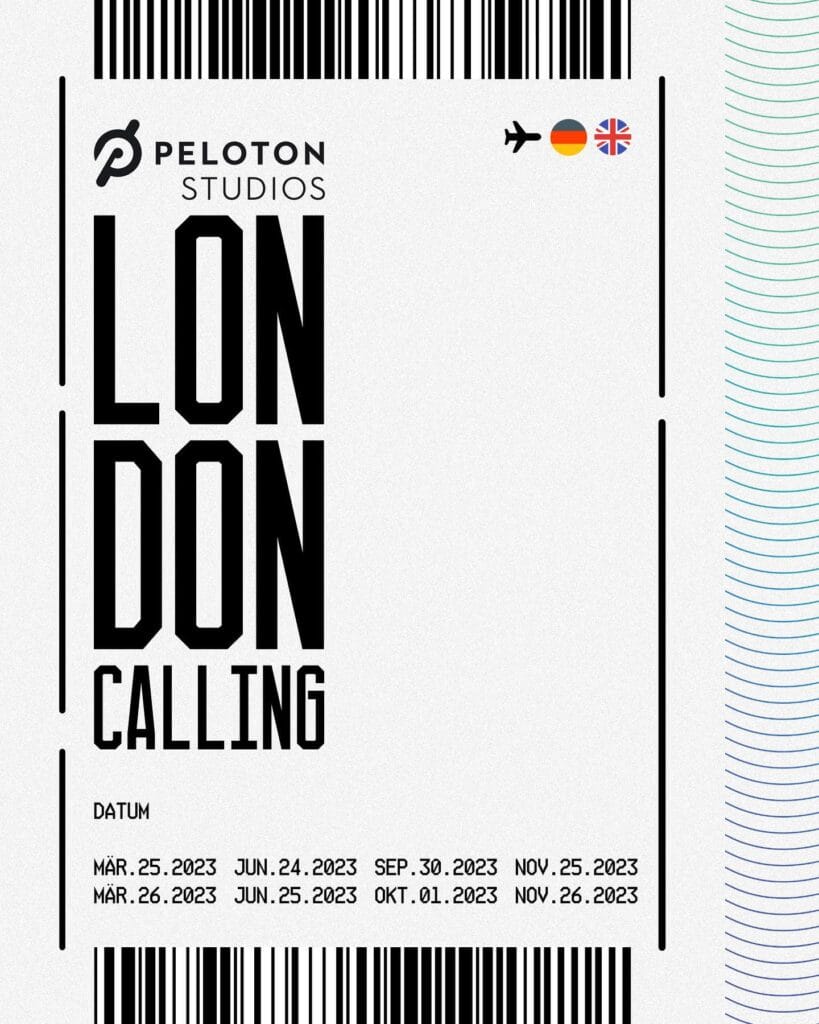 Benny Adami described it on Thursday as follows:
German Member Weekends are designated weekends where we purposely schedule a full programme of LIVE member classes with our German Instructors across cycling and tread, giving a full opportunity to meet our great community.
There will be 4 London Calling German Member Weekends in 2023. They will be:
March 25-26, 2023
June 24-25, 2023
September 30-October 1, 2023
November 25-26, 2023
There will still be a few English language classes those weekends (in particular on the Thursday/Friday & Monday of the weekend block), but the focus on Saturday & Sundays those weekends will be live German classes.
Note that although Peloton recently changed the studio Policy so that you can only book 4 Peloton classes in a weekend – those limits do not apply to the London Calling classes. Members will be able to take as many of the German classes as you want in one weekend.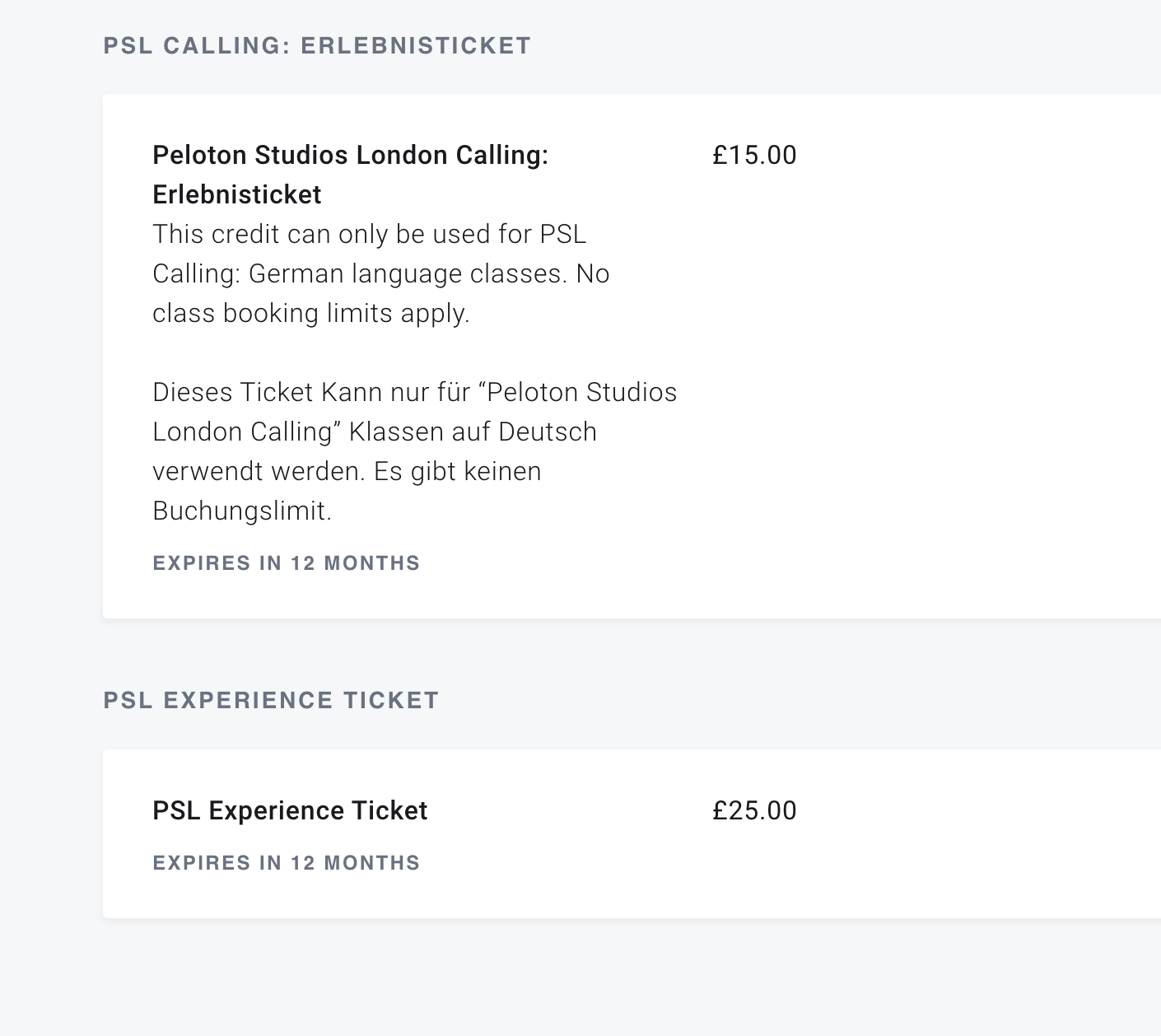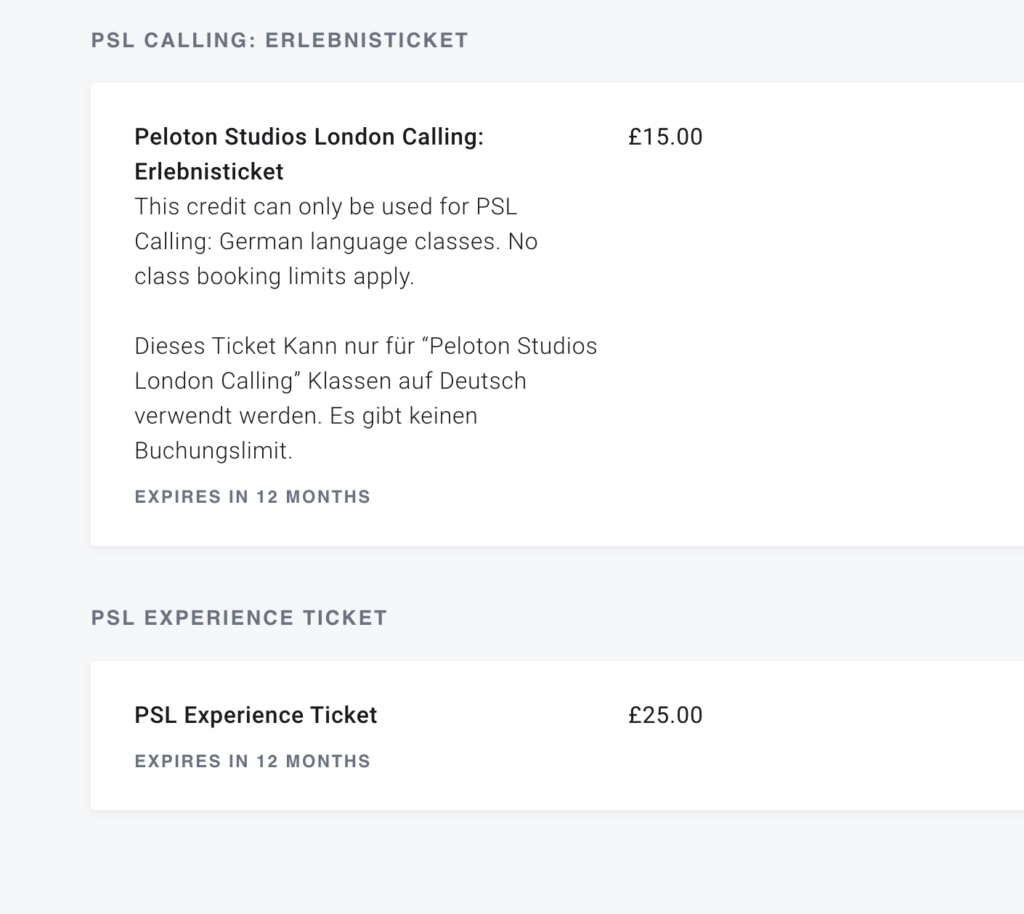 In addition, these classes also have a reduced cost. A normal ticket for a Peloton class at Peloton Studios London is £25. However, the cost for a London Calling weekend live German class is £15. Note that on any other weekend, the live German classes have the same £25 cost and the same limit of 4 in a weekend – these rules & prices only apply to the German classes these 4 weekends.
The first weekend of London Calling classes became available for booking on Thursday, February 16th. The other weekends will be available for booking 6 weeks before each on the same schedule as all other classes.
---
Want to be sure to never miss any Peloton news? Sign up for our newsletter and get all the latest Peloton updates & Peloton rumors sent directly to your inbox.