Last month marked a significant moment for accessibility at Peloton: Canadian Paralympian Tammy Cunnington became the first person to take a class at Peloton Studios using a handcycle.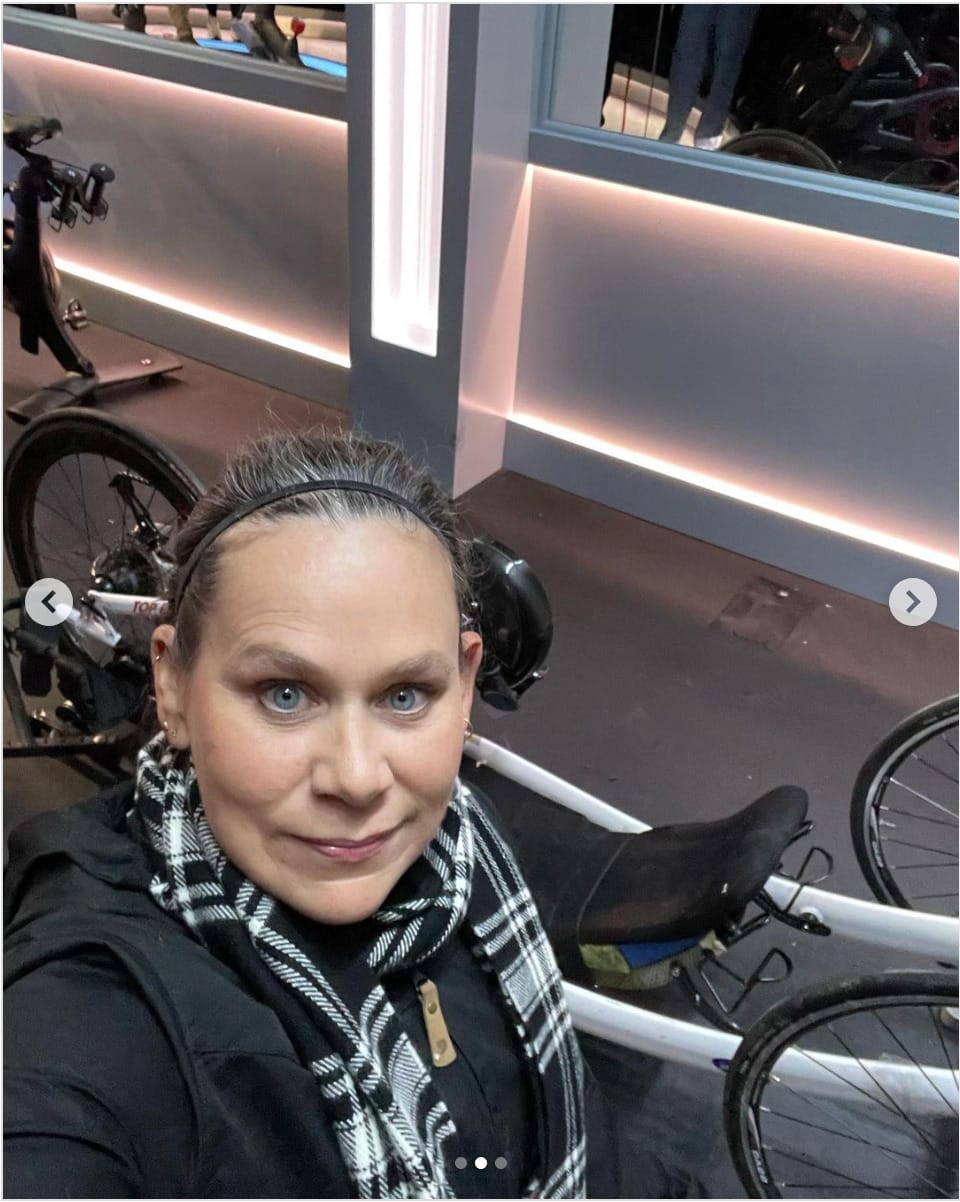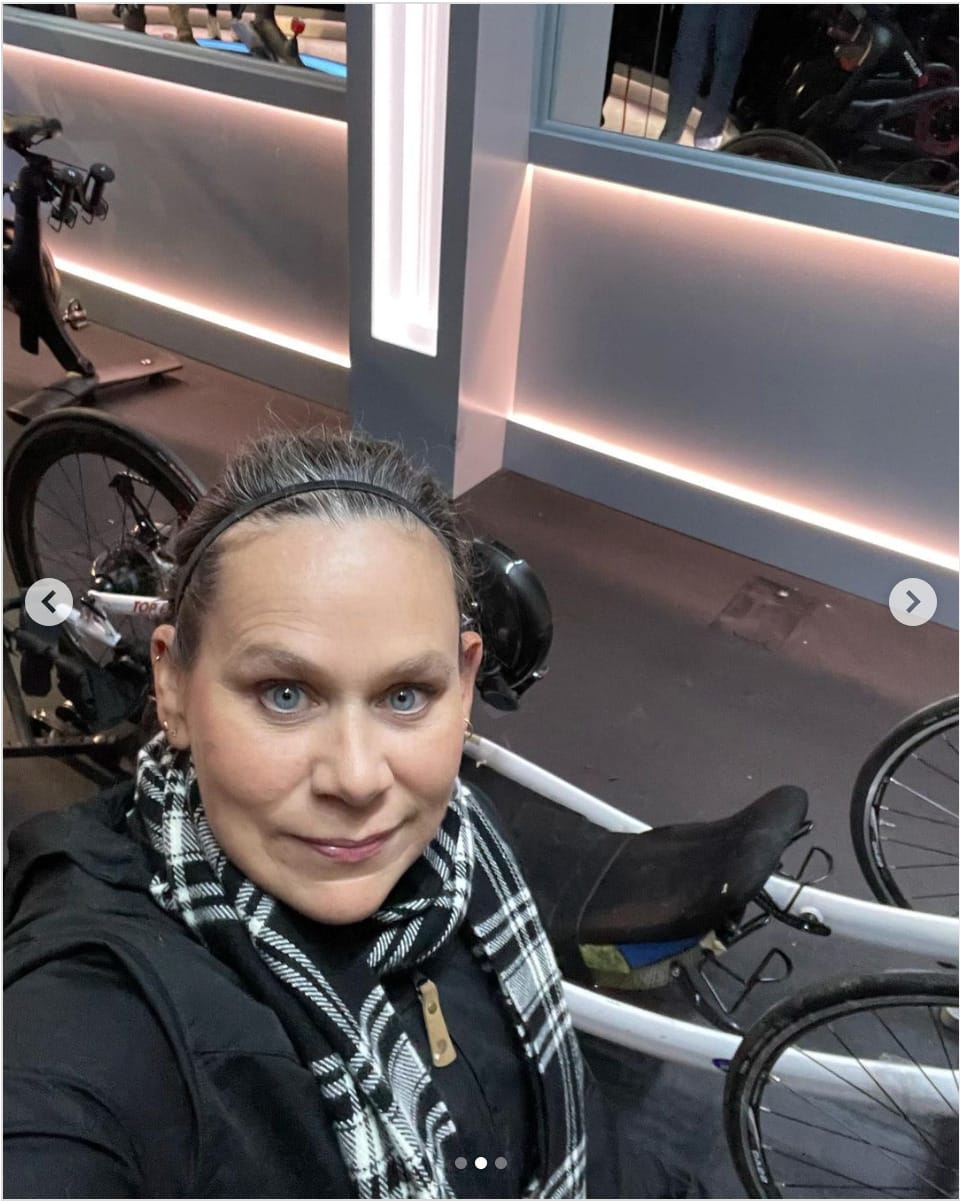 Cunnington took Christine D'Ercole's cycling class at Peloton Studios New York (PSNY) on February 25. The class was a reunion of sorts for participants of one of Christine's recent workshops in Greece.
A standard Peloton Bike was replaced with a handcycle, which is a cycling device that allows the wheels to be turned via the hands instead of the legs. Tammy rode in the front row, and Christine gave her a shoutout during the class:
This is Tammy Cunnington. And in case you didn't know, our friend Tammy here is a Paralympic swimmer. Tammy rides on the App with her handcycle. I am beside myself with joy that we get to ride together.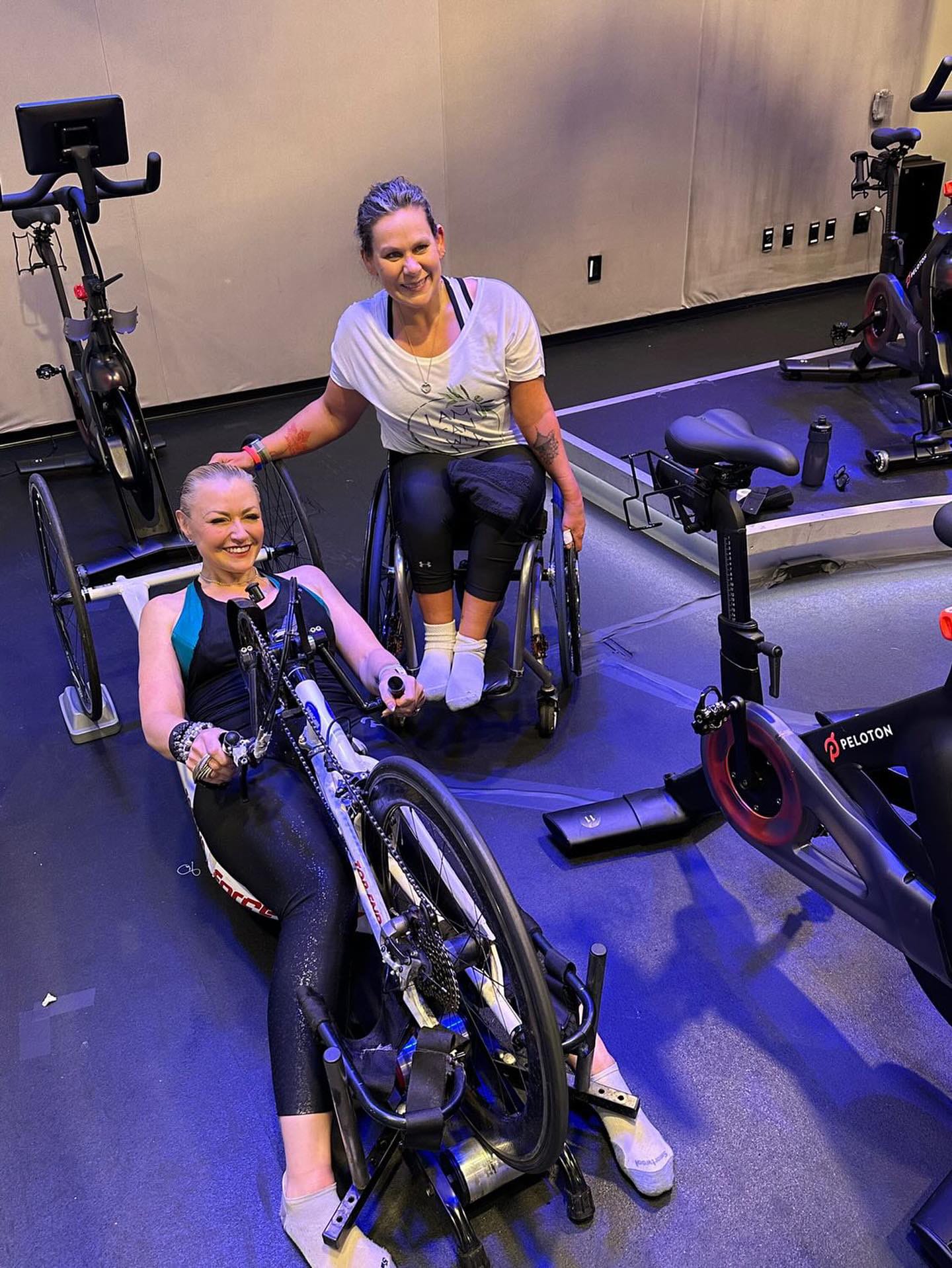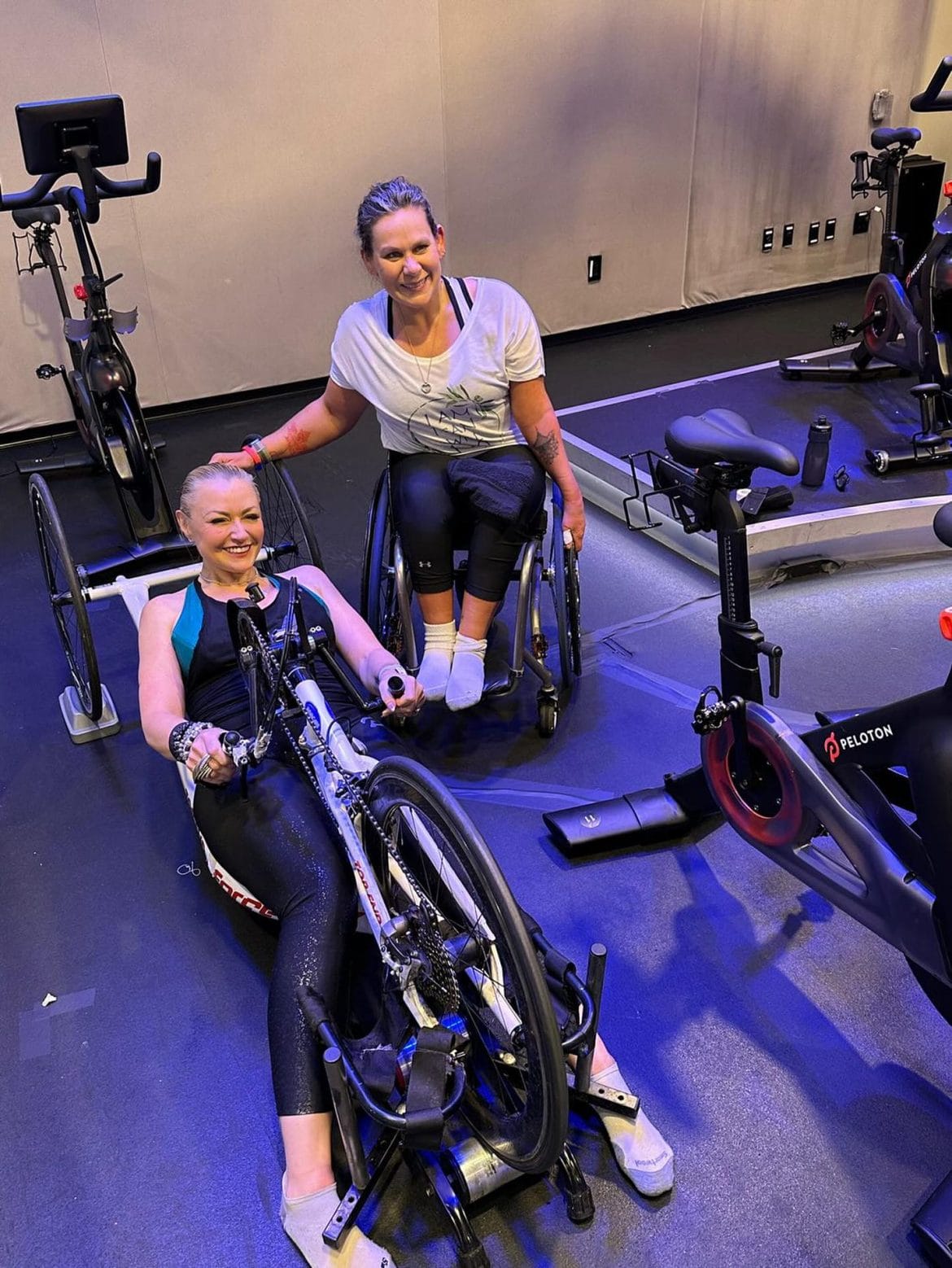 Cunnington shared her experience via her Instagram account:
I began riding @onepeloton classes on my hand cycle when Covid shut everything down in 2020 and I was still prepping for Tokyo Paralympics. Riding helped keep me mentally and physically prepared and focused on the games. So excited to be here in person in NYC to ride my handcycle with @iamicaniwillido live in studio on Saturday! (A Peloton first) Thank you to @iamicaniwillido @onepeloton for working with me to make this happen and thank you to all the @onepeloton instructors who helped me make it to Tokyo under challenging circumstances! #fitness #peloton #inclusion #handcycling #nyc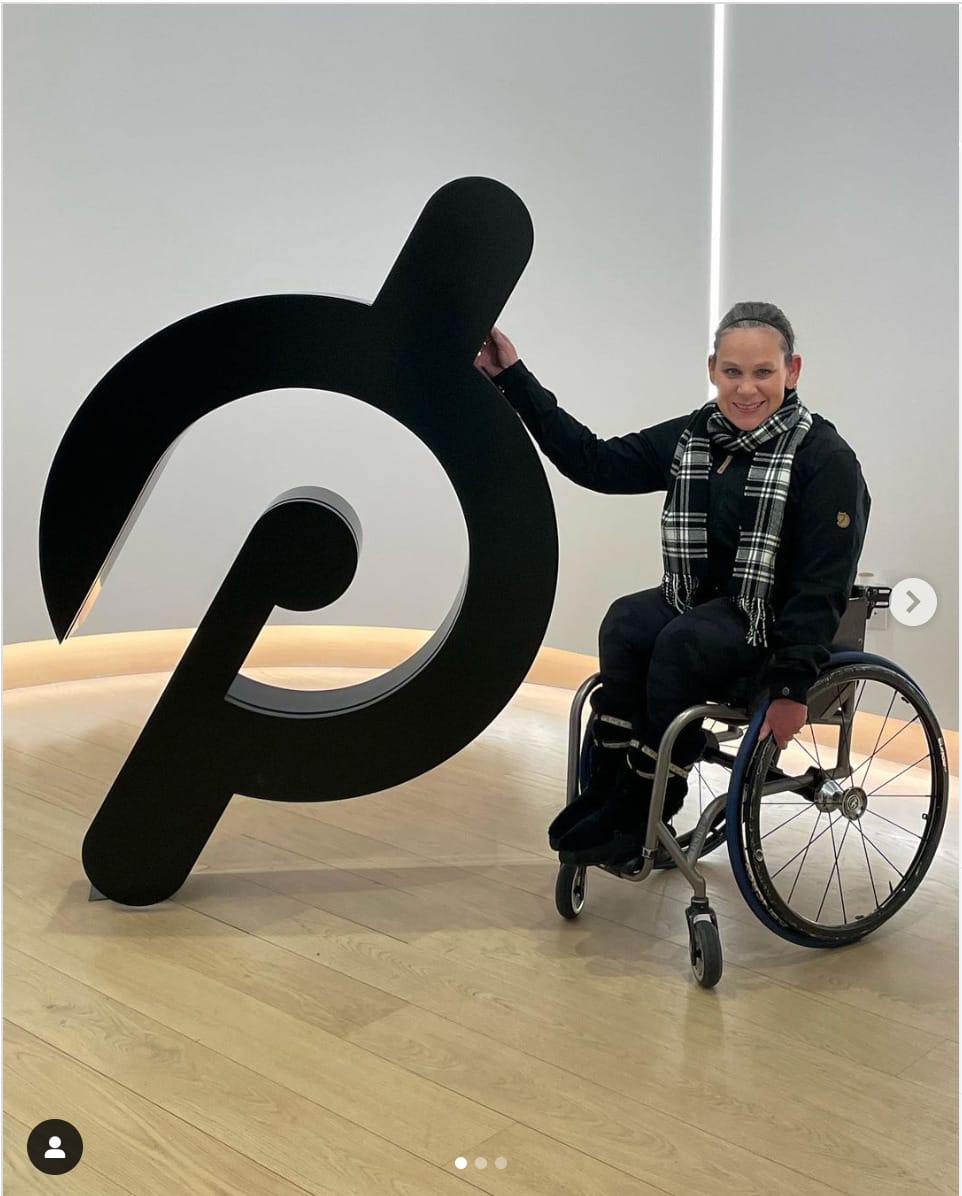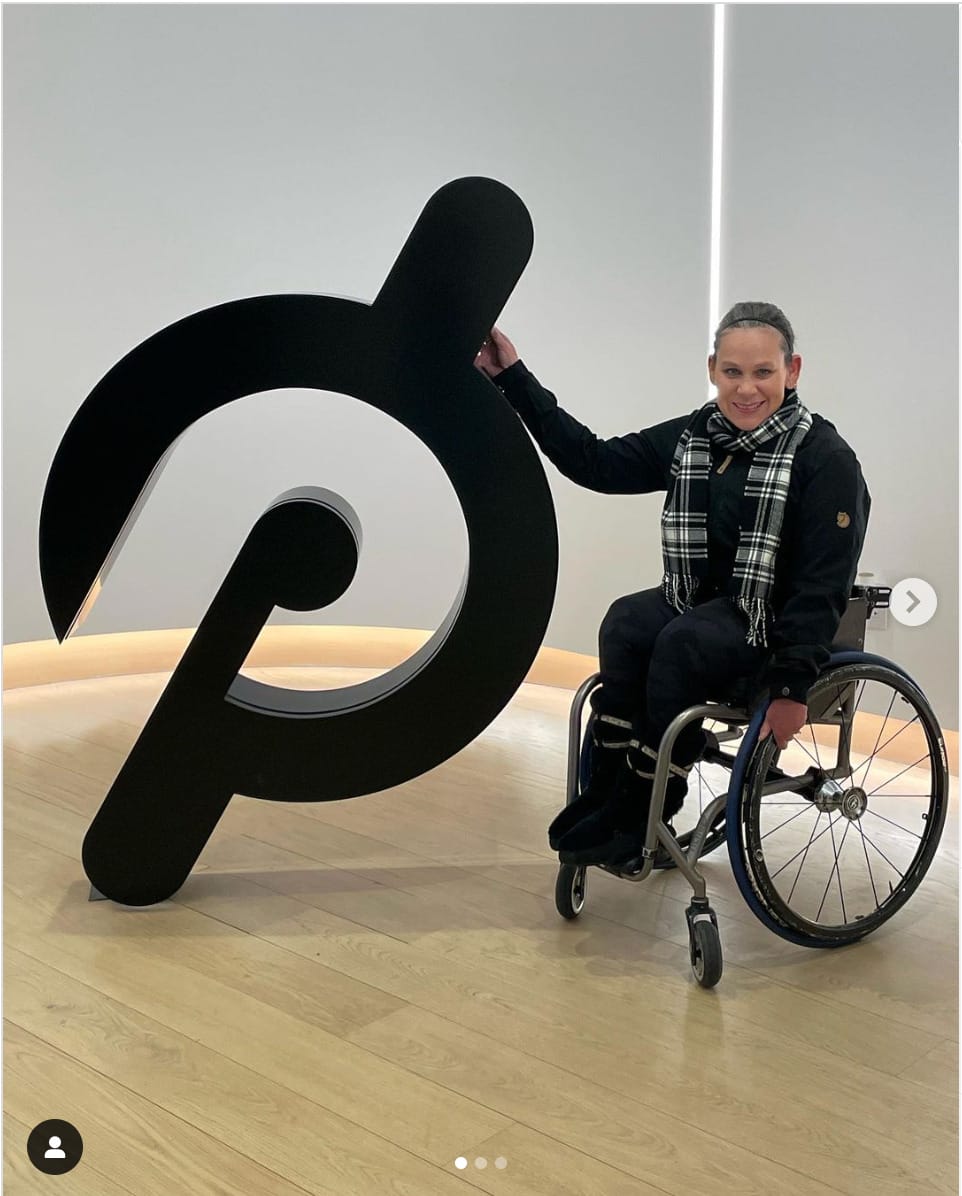 Christine also shared her thoughts via an Instagram Reel:
It was an honor & a privilege to ride with Paralympic swimmer Tammy Cunnington this past Saturday.
There is no separation in our community. We are accessible & inclusive. Together, we go far ❤️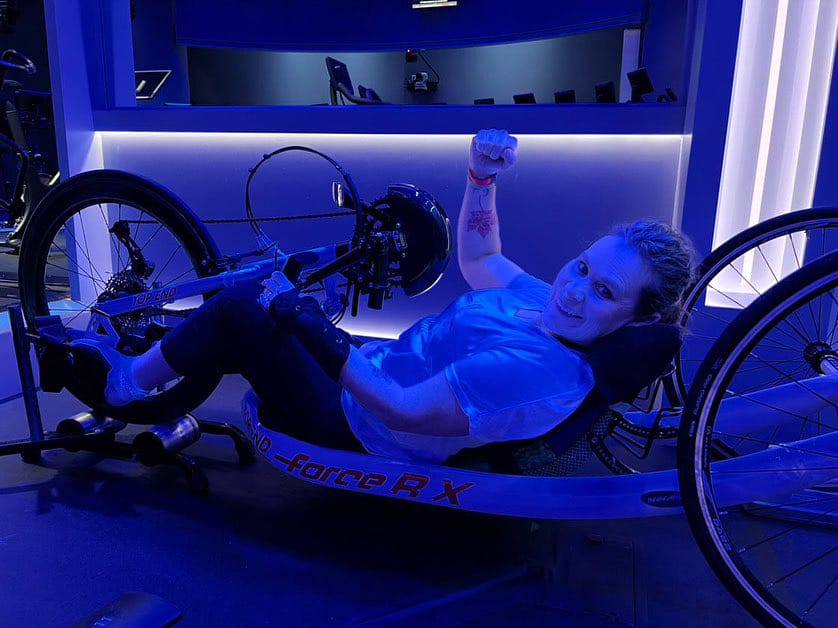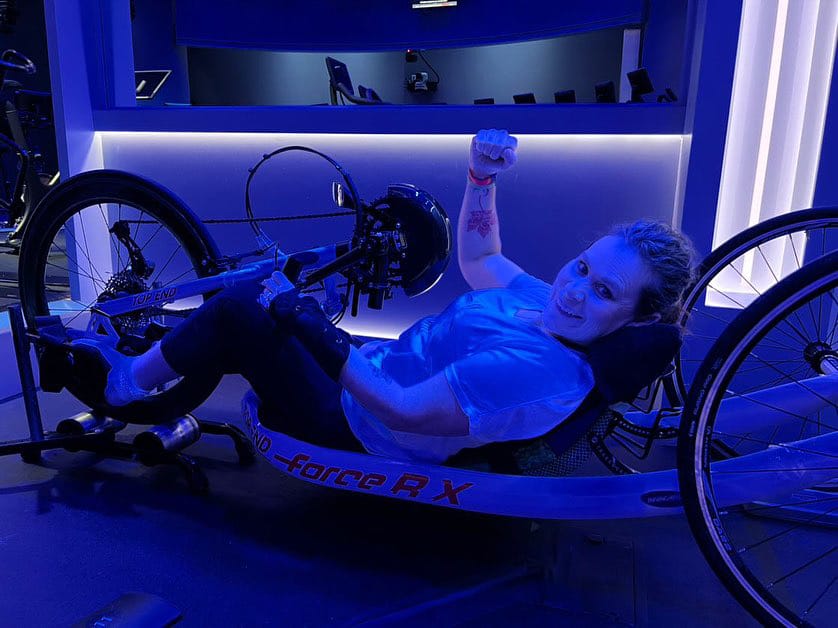 Cunnington is a swimmer who has competed in the 2016 Paralympic Games and holds multiple Canadian records.
Cunnington had been a participant in one of Christine D'Ercole's "Wordshops", which are in-person conferences around the world led by Christine. They are described as:
Changing negative self-talk is one of the most powerful tools we can cultivate to improve our quality of life and relationships—both personally and professionally. Wordshop, a workshop in self-talk, helps us pinpoint the thoughts that hold us back and promote the ones that can move us forward. Its introspective flash-writing 'experiments' are rooted in abject self honesty without judgment. It sheds light on firmly held beliefs—many of which are unhealthy or unproductive—and then helps participants evolve them. The changes happen on both individual and group levels.
Christine has more information about them on her website.
Members who would like to visit PSNY and have accommodation needs should reach out to studiosny@onepeloton.com.
As a reminder, Peloton also has two adaptive strength programs available: Standing Adaptive Strength and Seated Adaptive Strength, both taught by instructor Logan Aldridge.
---
Want to be sure to never miss any Peloton news? Sign up for our newsletter and get all the latest Peloton updates & Peloton rumors sent directly to your inbox.