Peloton will launch a special set of classes celebrating German Unity Day, which will be observed on October 3. Peloton shared the news via Facebook. The caption roughly translates to:
We celebrate German unity with a world premiere!
Giving everything together: 5 courses of ALL German trainers – get your Unity Badge together with the Community for the Day of German Unity. On the bike, tread and on the mat. On the 03. October on-demand starting at 9am, encores starting at 5pm. Details in story.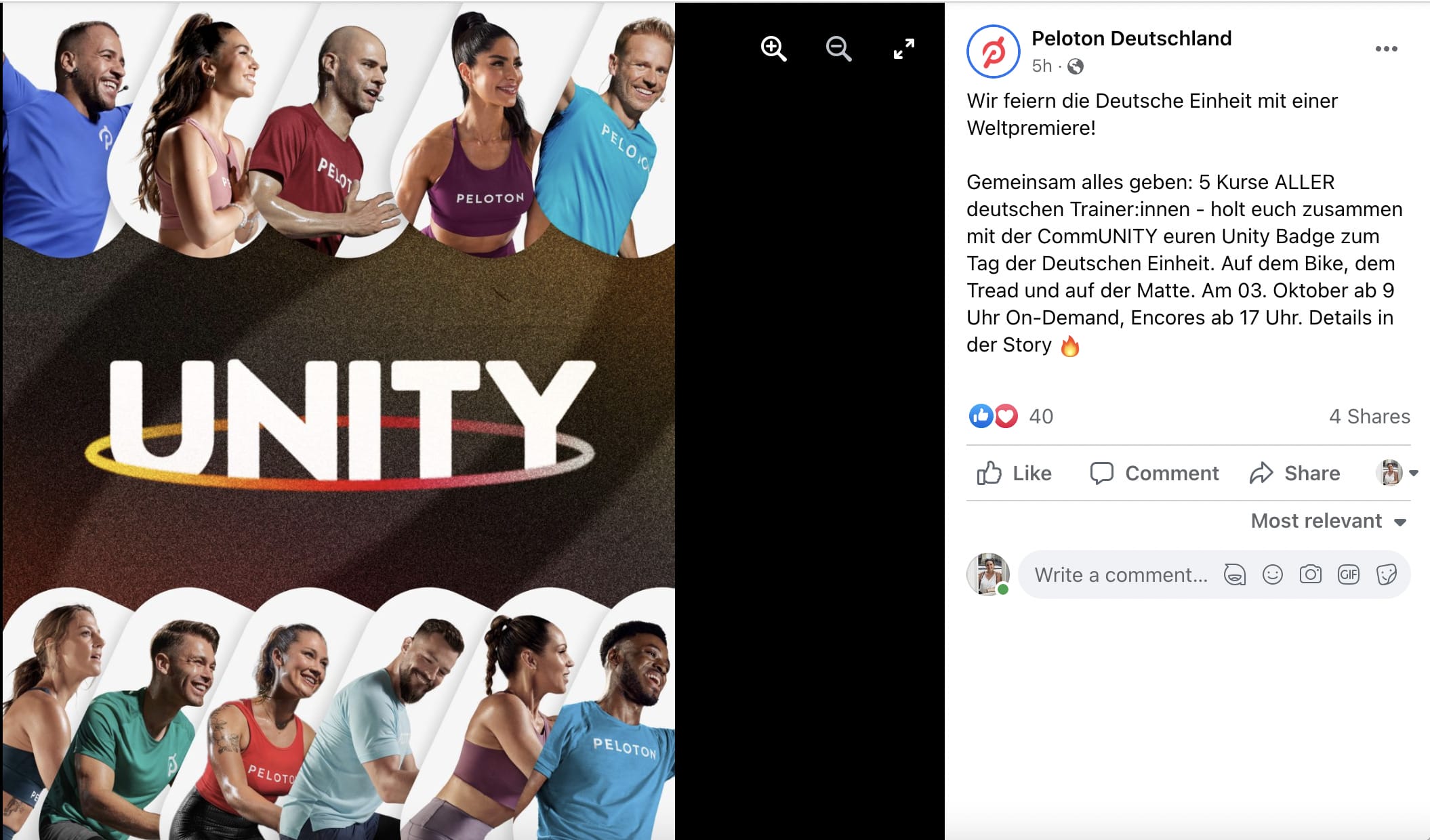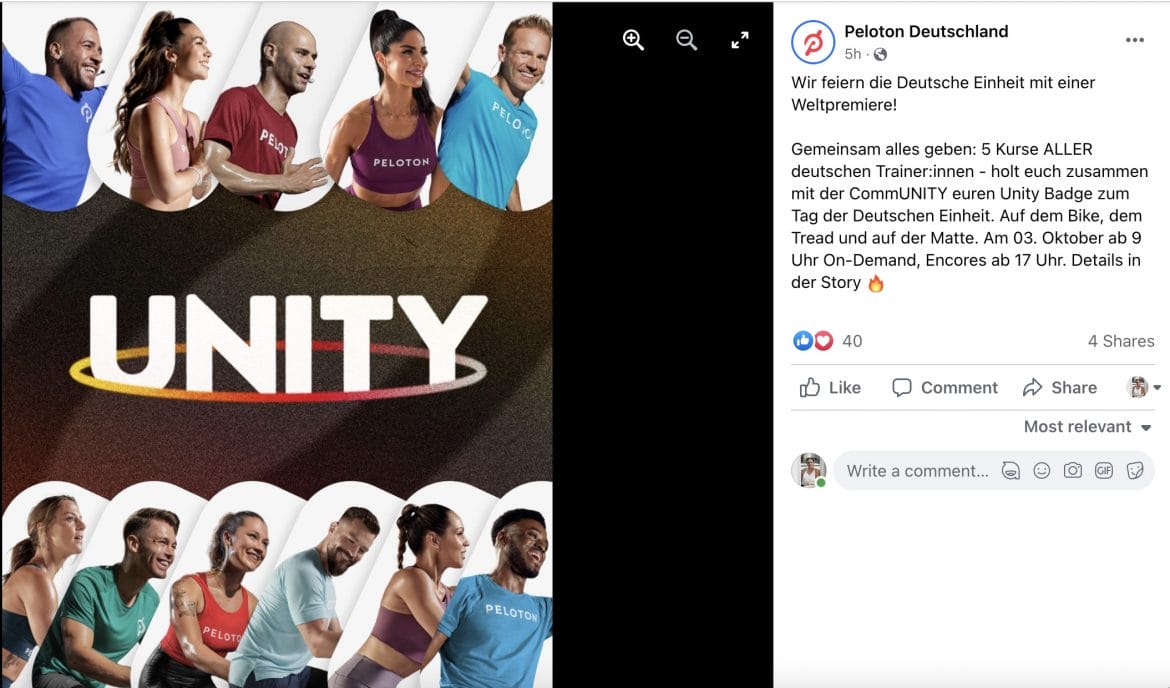 Unity Day commemorates the reunification of the Federal Republic of Germany and the German Democratic Republic in 1990.
There will be five classes, including both an all for one ride and an all for one run, as well as a stretch and meditation. The complete class list is below. All of the classes are either on-demand or encore classes:
2022 German Unity Day Peloton Classes & Workouts
10 min. Unity Warm-Up Ride – Mayla Wedekind – 10/3/22 @ 11:00am ET
30 min. Unity All For One Ride – Benny Adami, Mila Lazar, Charlotte Weidenbach, Erik Jäger, Cliff Dwenger – 10/3/22 @ 11:15am ET
30 min. Unity All For One Run – Tobias Heinze, Jefferey McEachern, and Marcel Maurer – 10/3/22 @ 12:00 pm ET
10 min. Unity Full Body Stretch – Assal Arian – 10/3/22 [On Demand]
10 min. Unity Meditation – Nico Sarani – 10/3/22 [On Demand]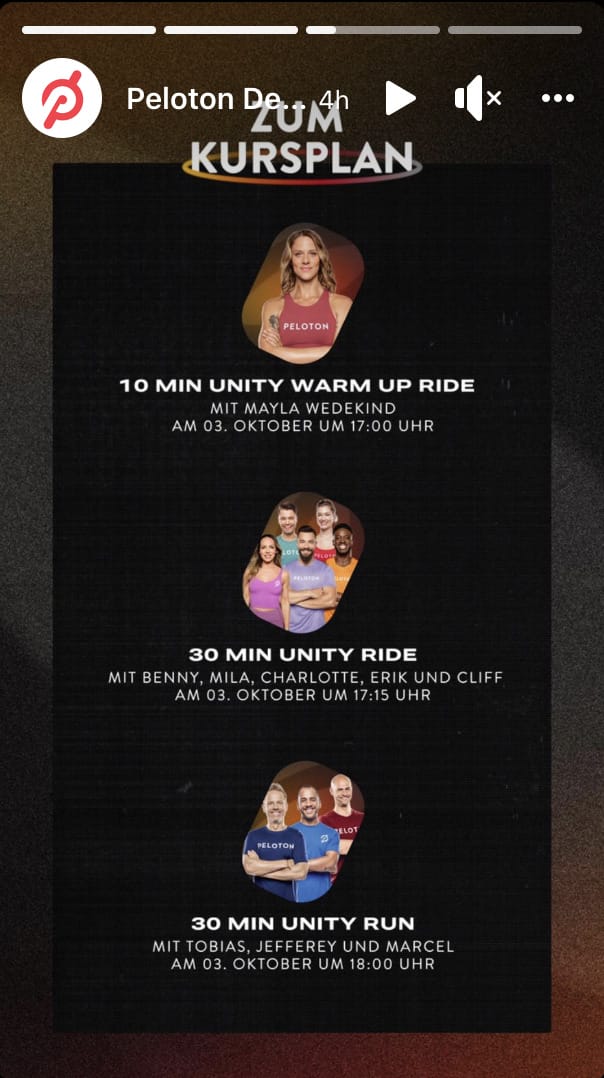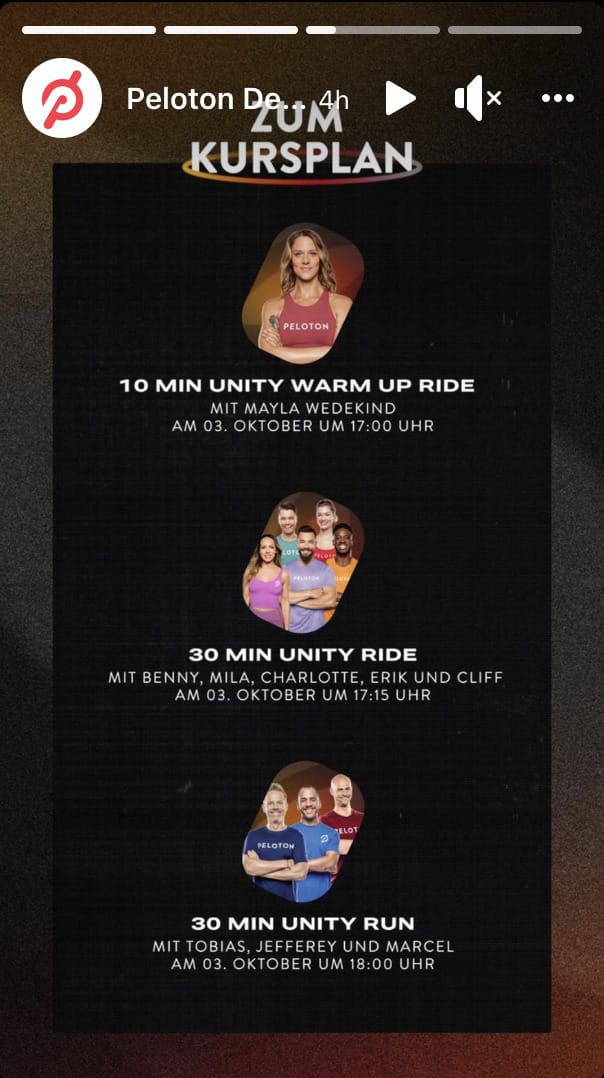 The all for one classes will be taught by all of the German instructors for that particular modality. Peloton has since transformed their all for one content into the annual All For One Music Festival, but these new Unity Day classes will more closely resemble Peloton's original all for one content, which first began in 2018 and feature multiple instructors teaching one class. You can find all available content on our All for One class list page. You can also find a list of all classes featuring multiple instructors (two for one classes) here.
Note that it while Mayla Wedekind a won't be teaching as part of the All-For-One ride, she will be leading the warm-up ride.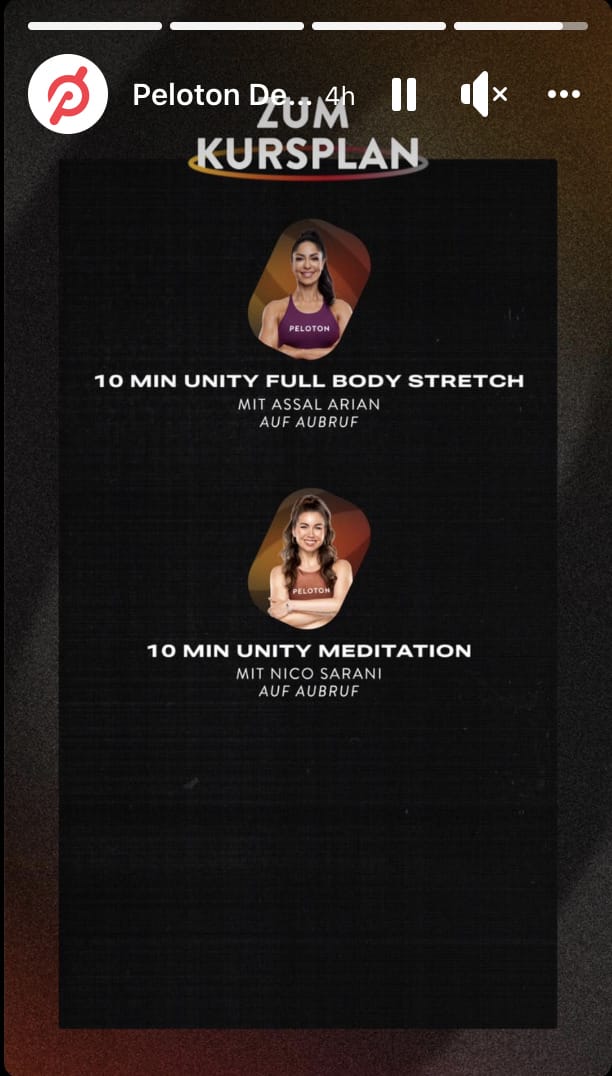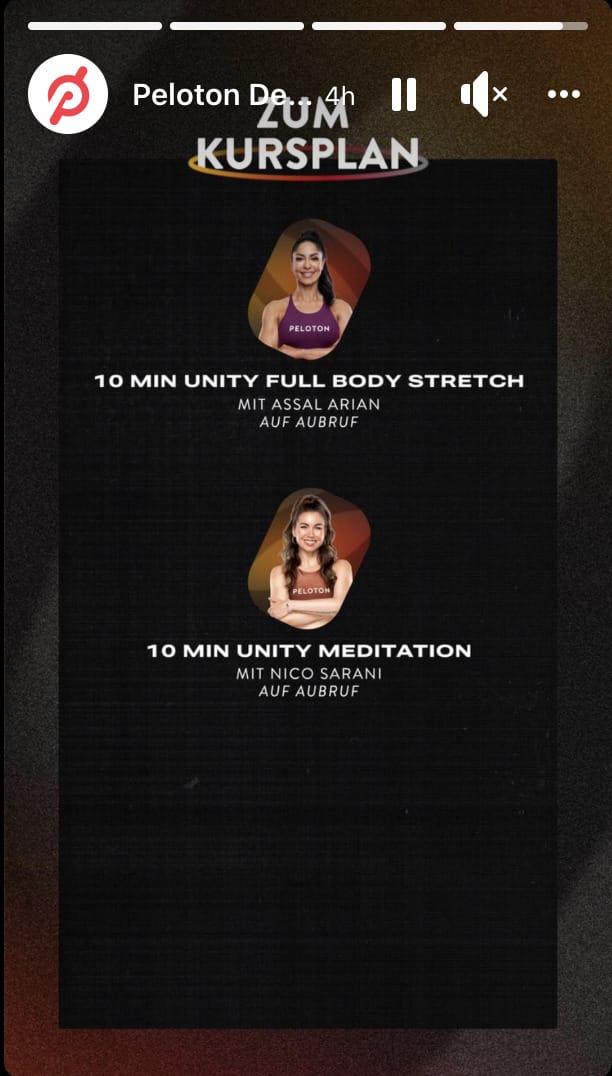 Peloton's caption indicates there will be a badge available for taking any of the Unity Day content. If you're interested in collecting other badges, be sure to check out our complete guide.
If you don't speak German, there will likely be closed captioning available for each of the classes. Will you be taking any of Peloton's Unity Day content?
---
Want to be sure to never miss any Peloton news? Sign up for our newsletter and get all the latest Peloton updates & Peloton rumors sent directly to your inbox.