Peloton's next featured artist series workout is going international. Nigerian artist Burna Boy will be the next musician to get a dedicated Peloton workout.
Burna Boy Peloton Featured Artist Series Workouts
30 minute Burna Boy Ride with Tunde Oyeneyin – 2/20/20 @ 8:30pm ET
Tunde had been teasing a special ride or news for a few days, and when she revealed the Burna Boy ride, she stated: "For those of you who don't know Burna Boy, get ready for some of my favorite beats straight from Nigeria!!!"
Burna Boy's first album was released in 2013, and his most recent album, "African Giant", was released in July of 2019. Both it and his 3rd album, "Outside", have been getting international acclaim. African Giant won Album of the Year at the 2019 All Africa Music Awards, and was nominated for Best World Music Album at the Grammy Award's. Some of the singles that might be played on this ride include "On the Low", "Killin' Dem", and "Like to Party", among others.
What songs do you want to hear during the Burna Boy Peloton ride? You can stay up to date with who Peloton has previously featured on the artist series, and who is coming up next, with this handy page.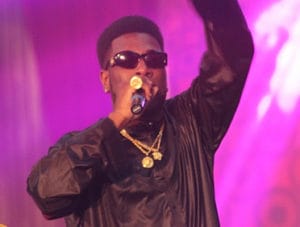 ---
Want to be sure to never miss any Peloton news? Sign up for our newsletter and get all the latest Peloton updates & Peloton rumors sent directly to your inbox.