Peloton looks to have made a small design change on the new Peloton Bike+. It's not a major update, but might impact some third party accessories and the look of the Bike+.
New Bike+ bikes being shipped now appear to have a newly designed plastic weight holder behind the bike seat, instead of the metal cage design that the original bike had.
For the first few months of shipments, the new Bike+ was being delivered with the same weight holder behind the seat that has been on the original Bike for years. It's designed like a cage, and looks to be made of a black metal-like material. Sometime in the last month or two, this design appears to have changed.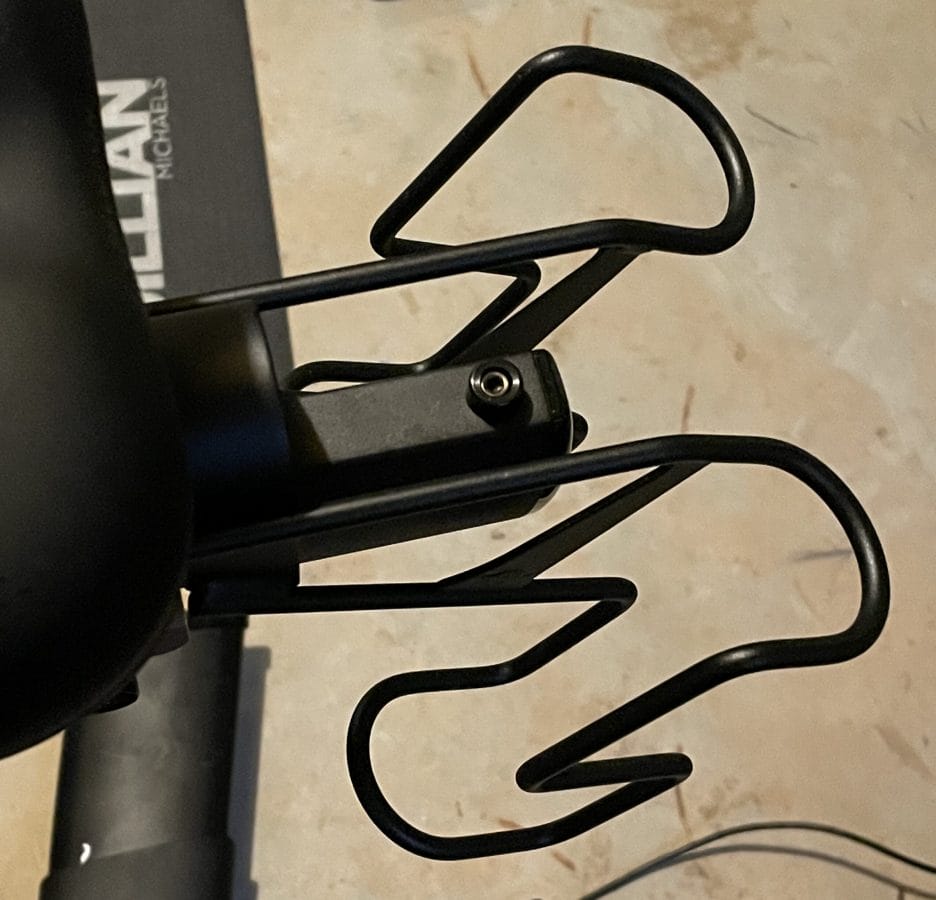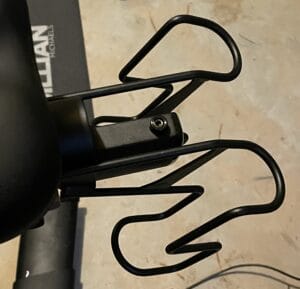 Now, Bike+ are being delivered with an updated design & material. The shape & design has been modified – the new plastic version now visually looks more open & modern. The material has been updated as well, and now appears to be made from the same opaque / clear plastic material that the water bottle holders at the front of the bike are made of.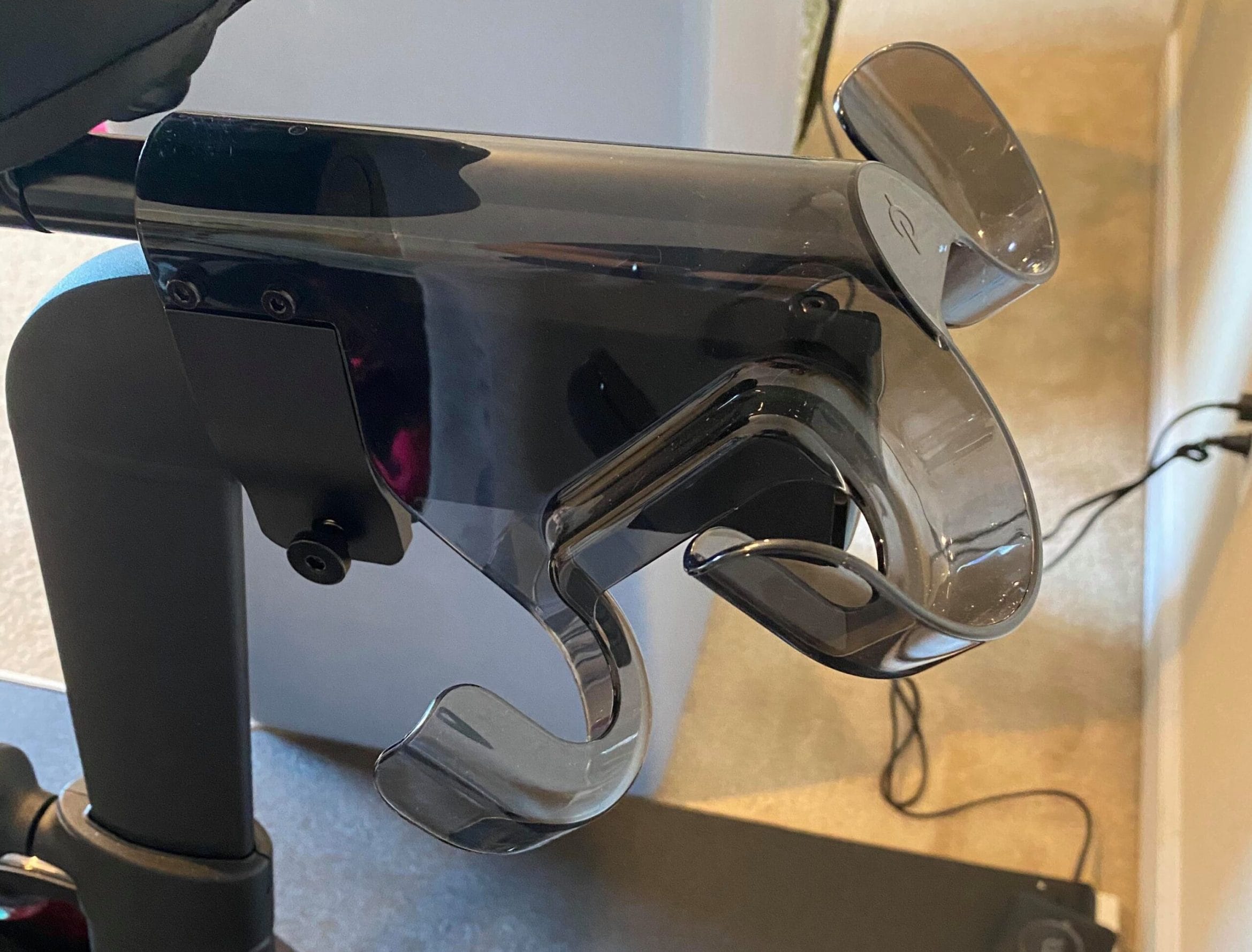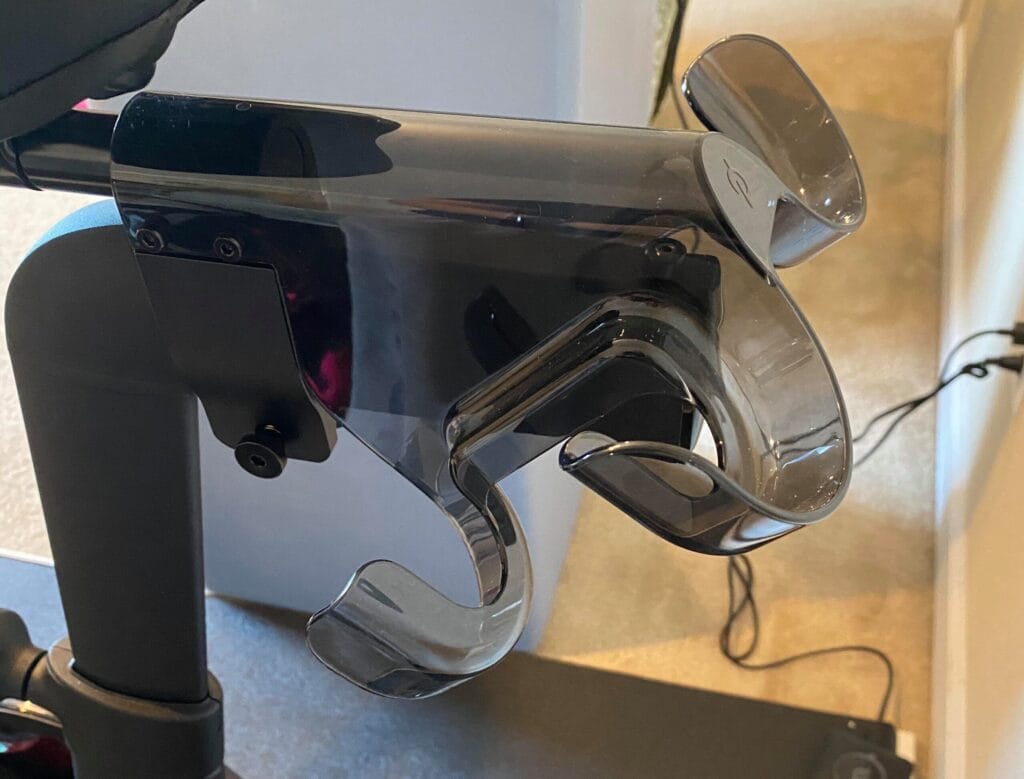 There are a couple of reasons why this change could have been made. One is that they are already working with this plastic material for the water bottle holders, so it might be easier to print the weight holders with the same materials & printers. Another could be cost – they could have found some cost saving mechanism with the swap as well. Finally, this could be a more effective/functional solution for holding the weights – although some of the early reports we've seen from users are that they don't feel the new weight holders are quite as sturdy as the old metal ones used to be.
One other potential downside to this change is that with the old metal weight holders, there were third party accessories like this (affiliate link) that could allow you to hold multiple pairs of shoes off the back of your bike for storage, while not in use. These will no longer work with the new Bike+ plastic weight holders – though we imagine a new design might emerge in the future.
If you feel strongly about this, there are sporadic reports that people have been able to contact Peloton customer support to see about swapping the plastic weight holders for a metal one – although we're not sure how much inventory they would have left for that, and the wait times are still long as Peloton gets calls & chats from customers contacting them about shipping & order delays.
Here are a few more images showing the updated plastic weight holders on the new Bike+

---
Want to be sure to never miss any Peloton news? Sign up for our newsletter and get all the latest Peloton updates & Peloton rumors sent directly to your inbox.