Peloton is hosting a meet and greet event with Peloton instructor Benny Adami at the Berlin Germany showroom on May 16.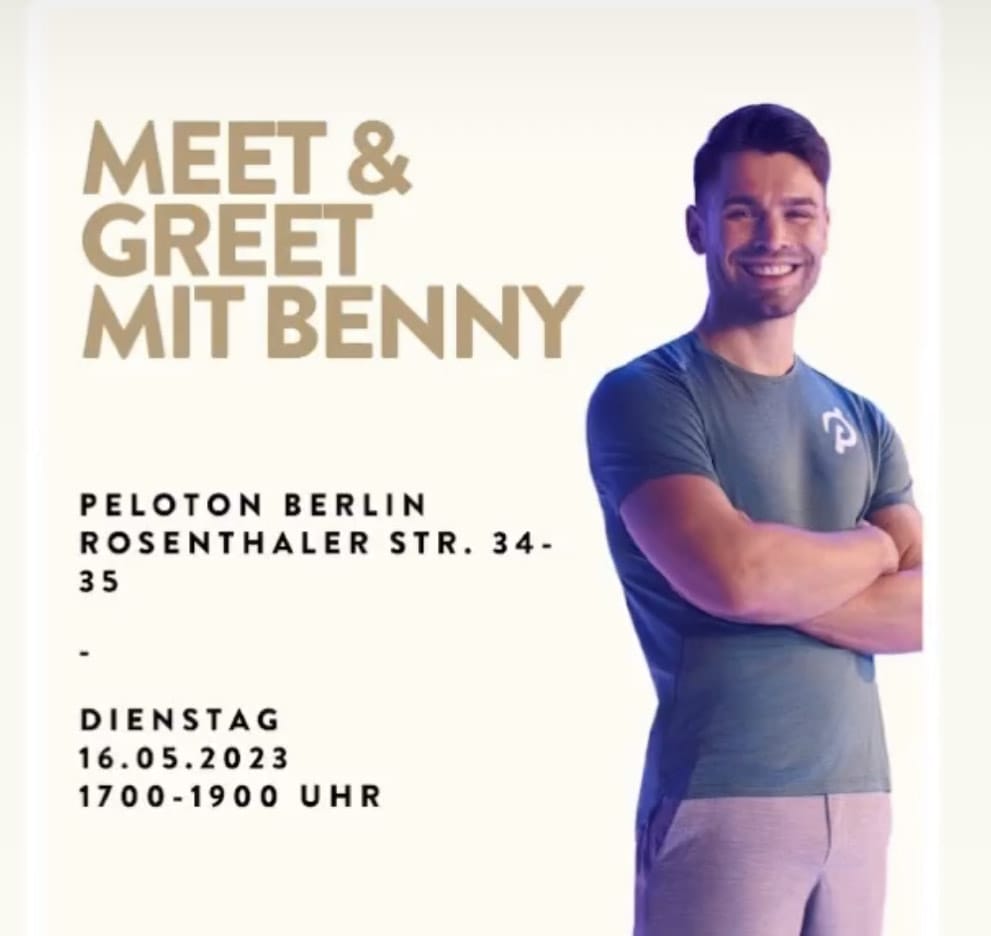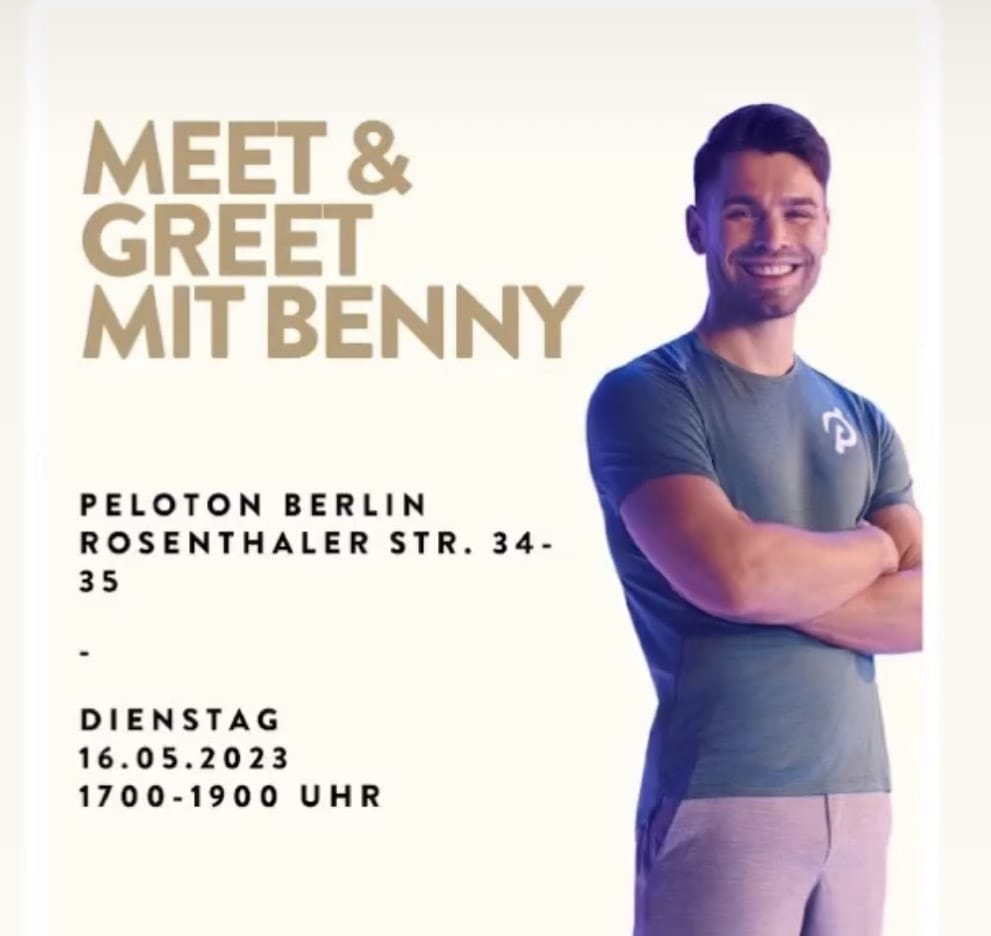 Attendees must RSVP in advance via Hopin. The event will take place from 5:00-7:00pm local time at Peloton Berlin Rosenthaler Strasse 34 – 35. There is an opportunity to submit questions for Benny via the RSVP form.
Anyone who has questions regarding the event is instructed to reach out to berlin@onepeloton.de.
Benny posted about the event on his social media, saying:
Ready to celebrate with confetti 🎉 ?

Join me for an unforgettable Meet & Greet in Berlin on May 16th 2023 !


We'll have a blast, get to know each and celebrate with good vibes.


Who's in and in what city should we come next 😍 ?


Make sure to sign up via the link in my bio to secure your spot ❤️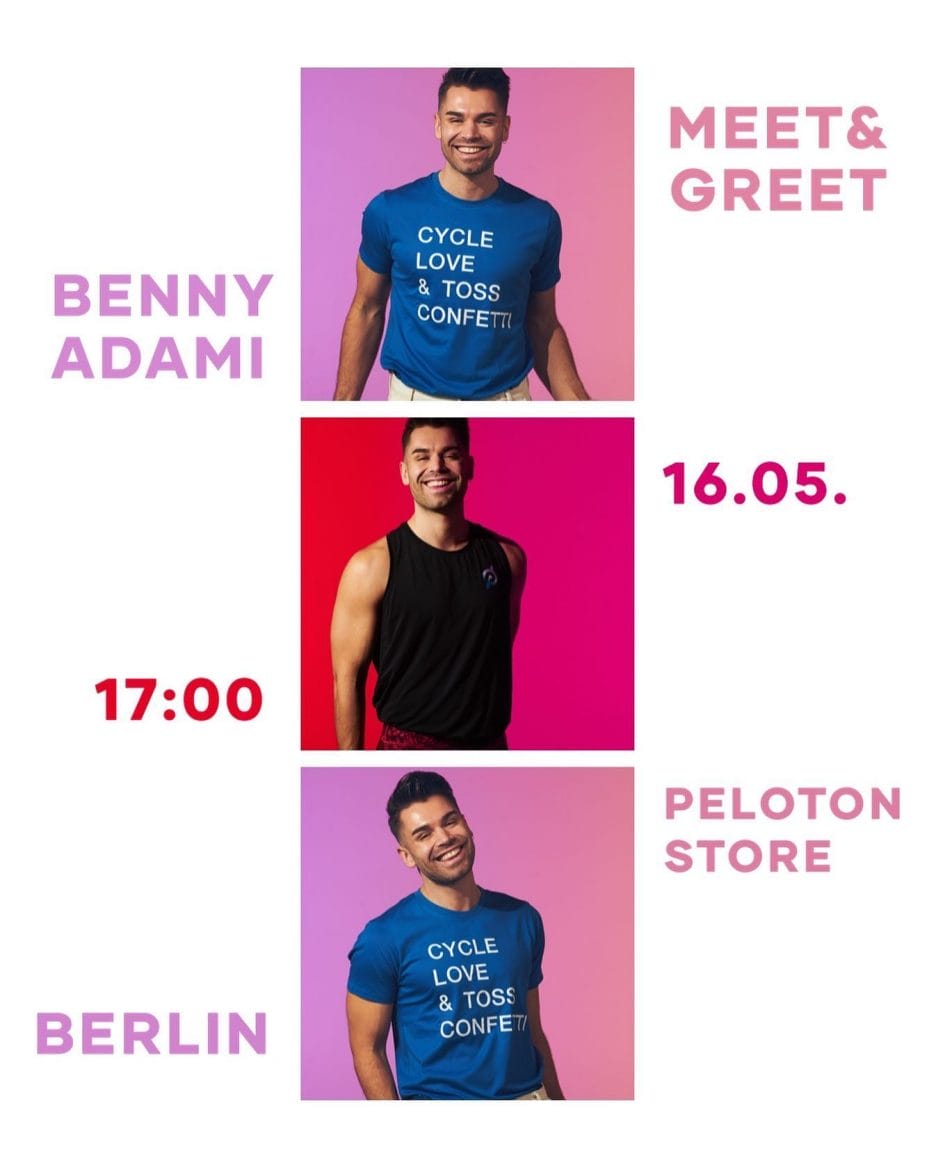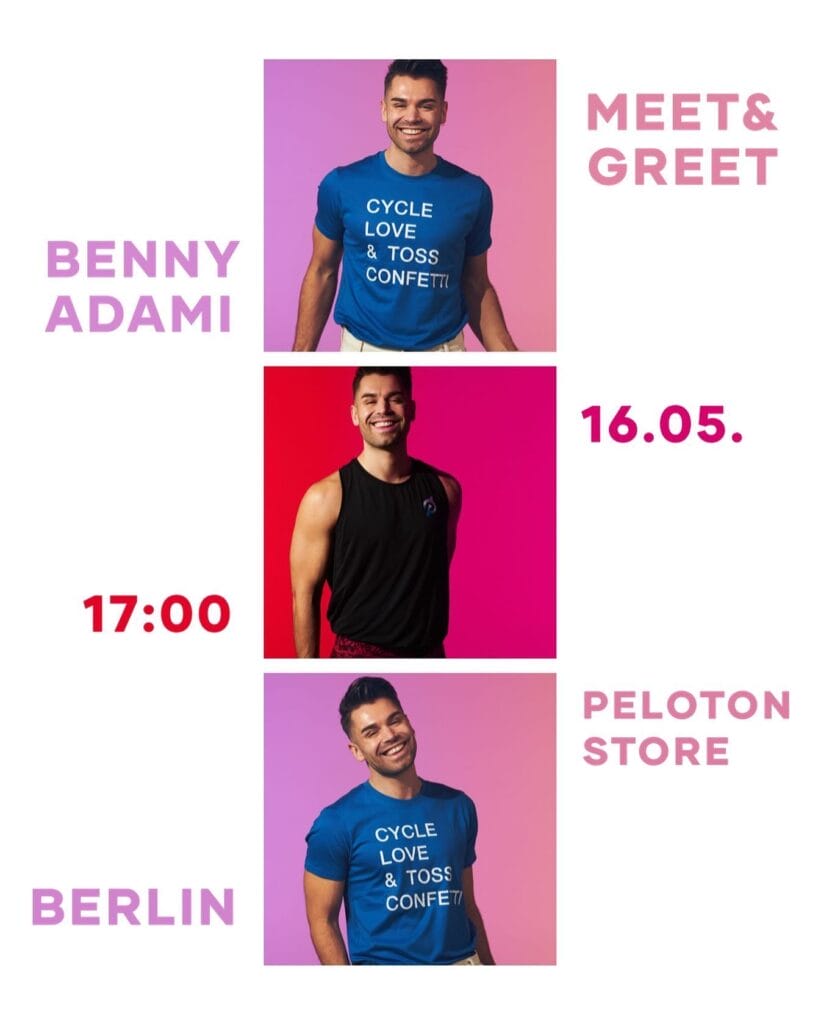 Peloton's meet and greet events have become more frequent, including more events in Germany. Last November Erik Jäger visited the Berlin showroom, and last December Cliff Dwenger, Charlotte Weidenbach, and Tobias Heinze all appeared at different showrooms in Germany.
If you're interested in attending the Berlin event with Benny, be sure to RSVP in advance!
---
Want to be sure to never miss any Peloton news? Sign up for our newsletter and get all the latest Peloton updates & Peloton rumors sent directly to your inbox.