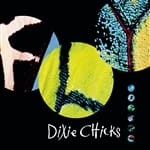 Recently Played Dixie Chicks songs: Sin Wagon, Goodbye Earl, Wide Open Spaces, Landslide, White Trash Wedding, Not Ready to Make Nice, Cowboy Take Me Away, Ready to Run, Long Time Gone, Some Days You Gotta Dance,
This artist has been featured as part of the Peloton Artist Series. Click here to find out the details and date of those workouts!!
The full list of Peloton classes that include Dixie Chicks songs has been removed at the request of Peloton. We hope to add this feature back one day, so you can once again see which Peloton rides, Peloton Runs, or Peloton yoga classes have songs by Dixie Chicks. In the meantime, you can search for artists & songs on your Peloton Bike or Tread.