Peloton has announced a new promotional offer: Treat Yourself, Treat Your Friends. The offer lasts for three weeks and will allow current members – both All-Access and App members – to send up to five friends a code that will give them $300 off of the Peloton Bike, Bike+, or Tread. Members also have the option of using the code for themselves!
Peloton made the announcement via blog post:
We're so inspired by all the love you've shown Peloton over the weeks, months and years, and we know that what we do together has the power to make real change in the world. That's why we're launching a limited-time way for you to help empower your own communities to join you on the Leaderboard, to allow your loved ones to find, embrace and love their fitness journey as much as you have, or to continue expanding your own Peloton experience.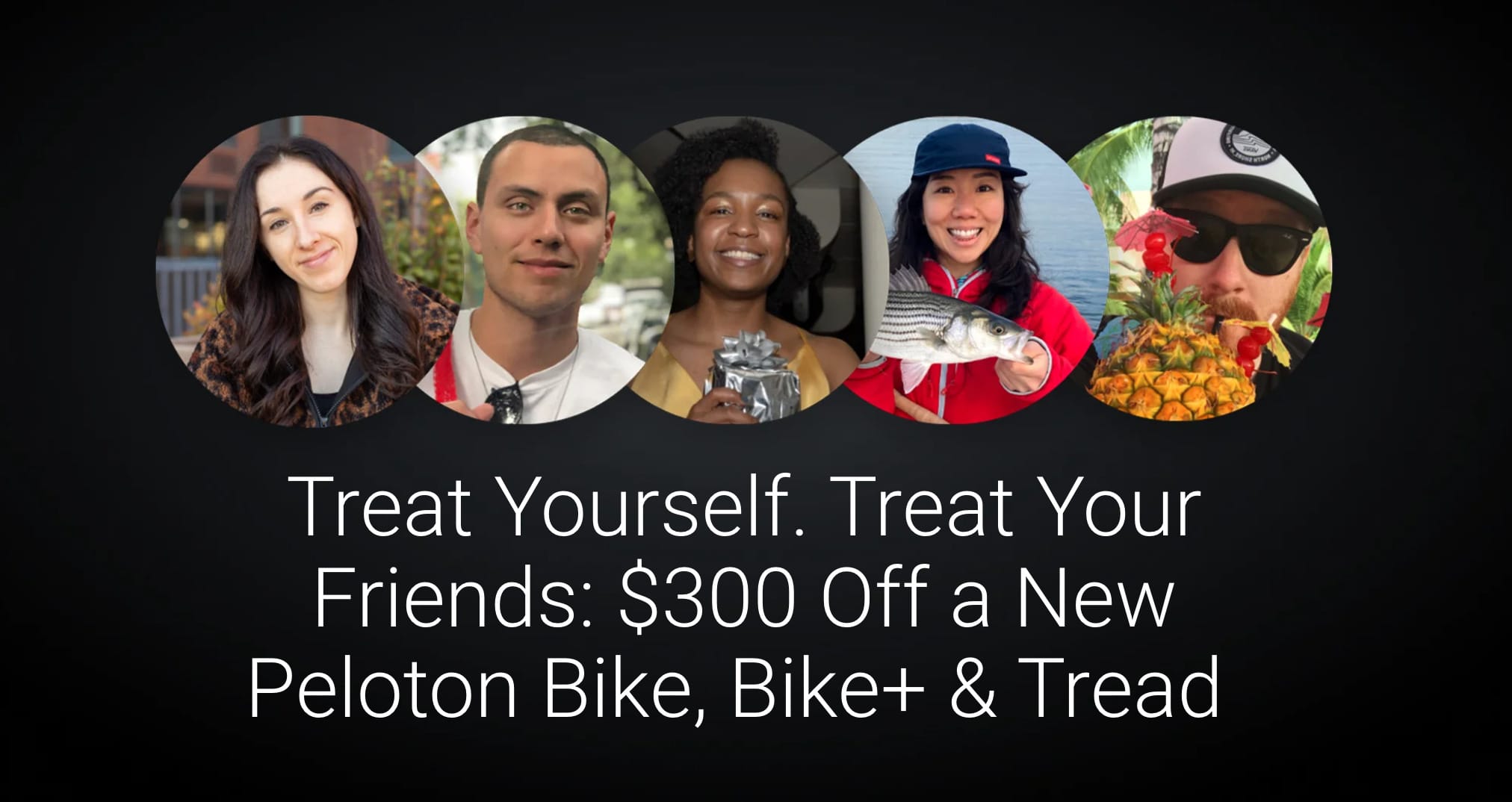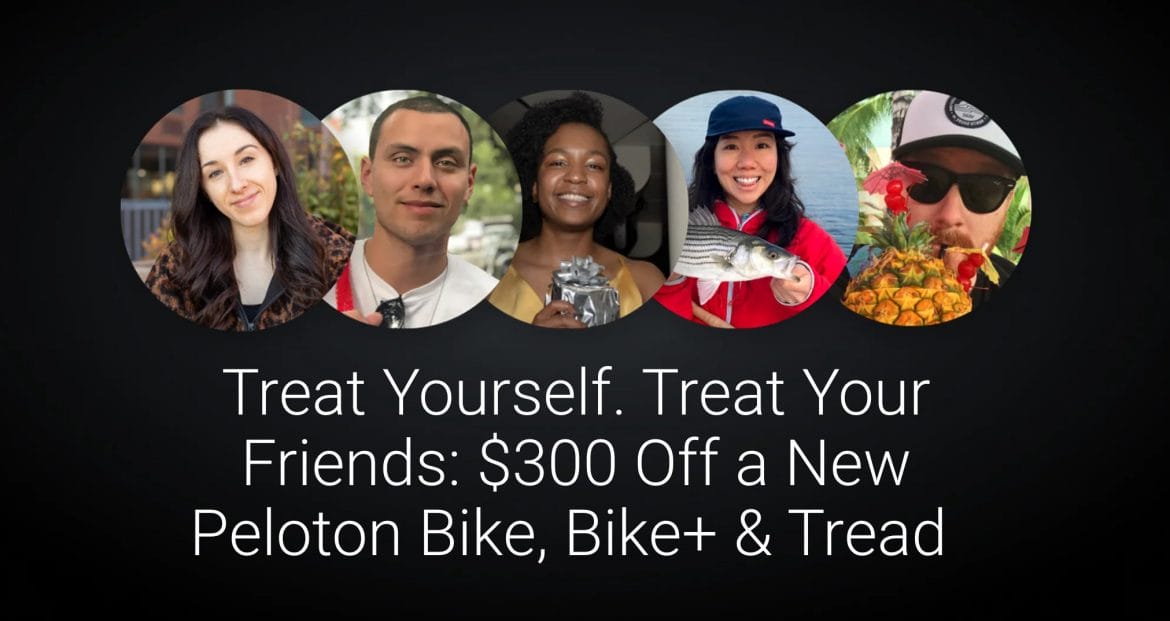 According to the announcement, all members will be sent their unique code via email no later than Saturday, March 5. Not everyone will receive their code at the same time, and you should reach out to Peloton Support if you don't receive your code by March 5. Note that if you have opted out of receiving Peloton's marketing emails you will need to contact your local support team to receive your code. The code expires on Monday, March 21 and can only be used a total of five times.
In addition to sharing the code with friends, you can also use the code for yourself:
If you're a current hardware Member, you can use it to treat yourself to a new piece of equipment and complete that home gym, and if you're an App Member, this is an opportunity like no other to elevate your fitness experience to the Peloton Bike, Bike+ or Tread.
There are some details to note in the fine print of the offer:
The offer grants $300 (US), $350 (CA), £270 (UK), $450 (AU) or €250 (DE) off a Peloton Bike, Bike+, or Tread device.
You must be an All-Access or App member as of February 28 at 5:00pm ET to receive a code.
The code is unique to each Peloton member. Those who have more than one person in their household using a Peloton membership can expect to receive a code for each member of their household.
The Treat Yourself, Treat Your Friends code can be used in conjunction with the standard referral code. However, remember that as of 2022 your referral code can only be used six times per year. [Update – To clarify, while a referral code can be also be used and the person making the referral will get their $100 apparel credit, the person buying the device will not get $100 off accessories, they will only get the $300 off the hardware]
The code will expire after five uses.
Peloton has a longer list of FAQs about this offer here if you have questions.
Peloton recently raised the price of the original Bike & Tread by adding shipping costs back in – so this discount will bring it back closer to what it cost before the January 31st price increase.
If you're planning on taking advantage of the Treat Yourself, Treat Your Friends offer, be sure to do so before the code expires on Monday, March 21.
Will you be utilizing this offer for yourself, or perhaps sharing with friends?
---
Want to be sure to never miss any Peloton news? Sign up for our newsletter and get all the latest Peloton updates & Peloton rumors sent directly to your inbox.