Peloton seems to be turning to the people that know their equipment best – the members – in order to help prospective shoppers get their questions answered.
In this new initiative that has rolled out in the UK and Australia (and now US & other countries), Peloton is asking current members: Could you be the person to inspire another Peloton Member?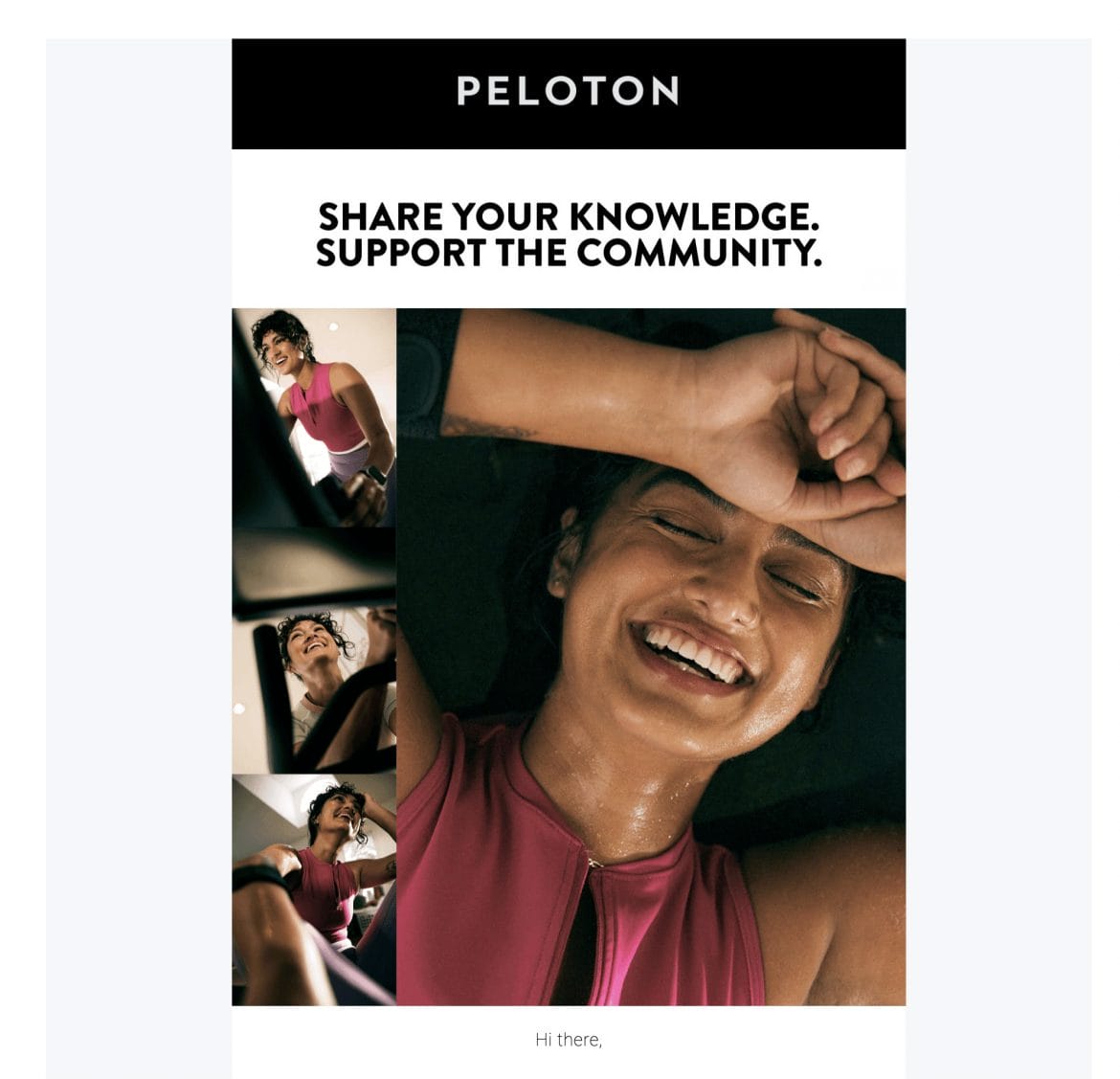 Peloton is emailing members at random and asking them if they would like to join the Q&A panel of Peloton pros. If members choose to sign up, there is a short form linked in the email where they can do so. Once signed up, members can expect to receive one email a month, which will contain a few questions from a prospective member. Current members are requested to "share their knowledge, and help inspire and encourage new members to join the community". Peloton clarifies in the email that all information will be filtered through them, so that members will not be sharing any of their personal emails or information.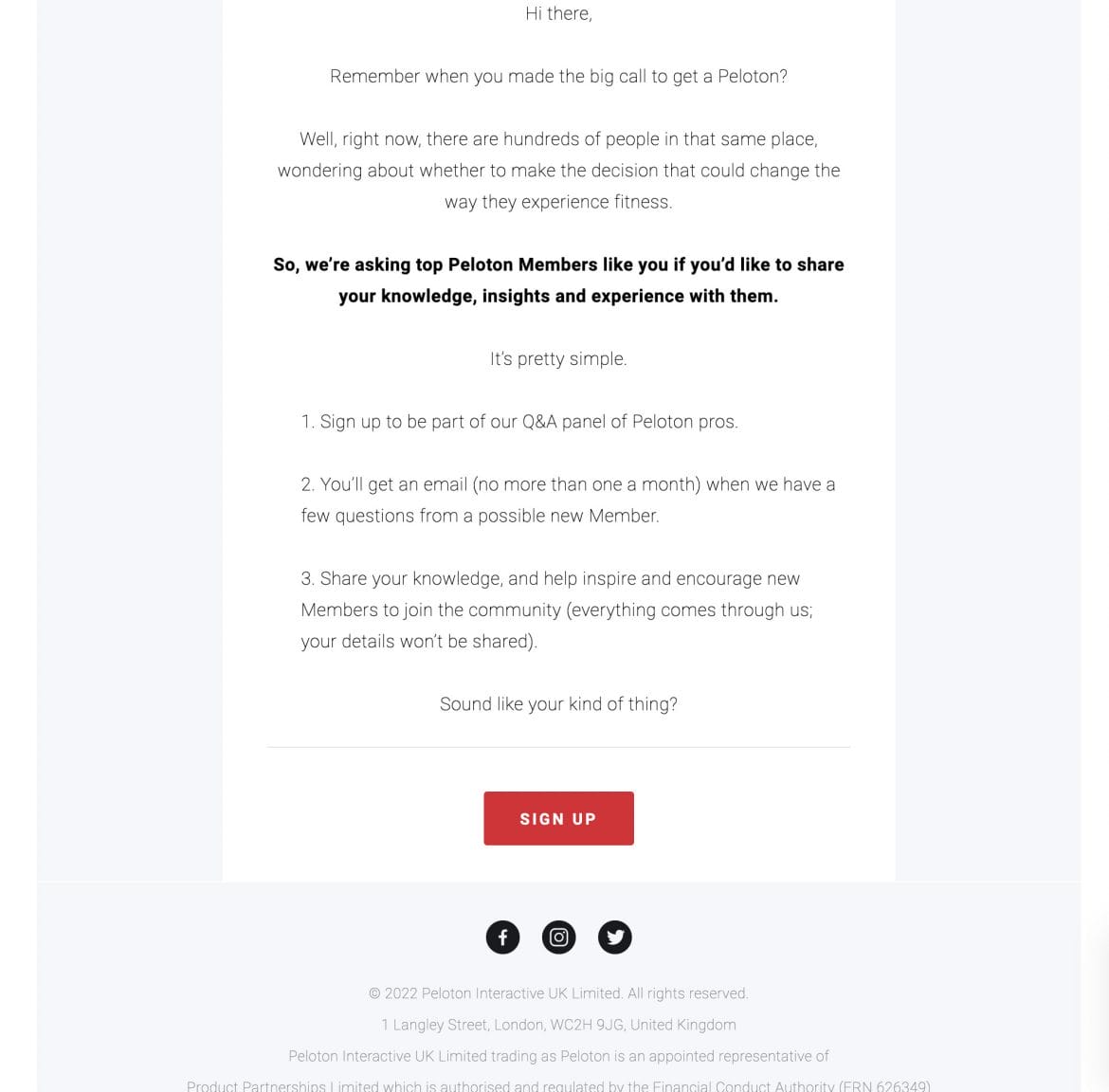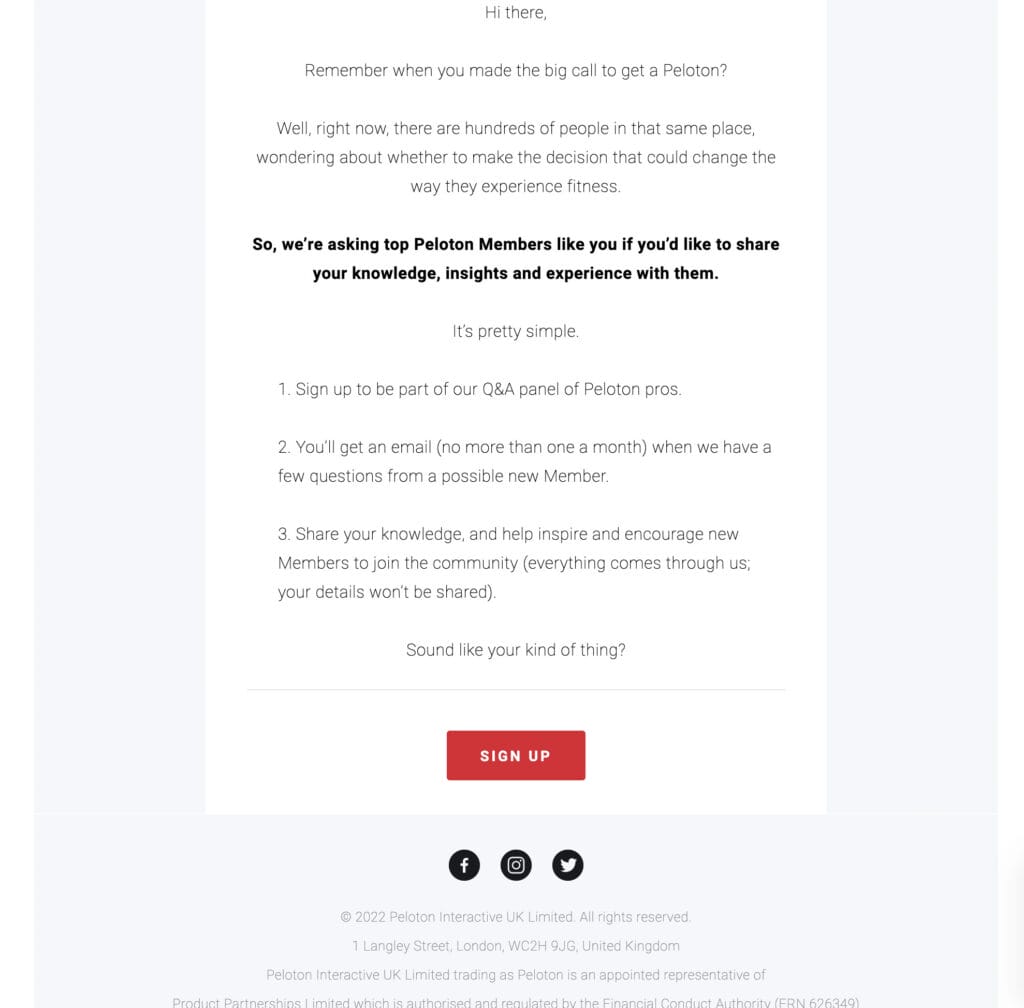 This initiative seems to have been rolled out across all countries Peloton operates in.
What do you think of Peloton's plan to have current members connect with and support prospective members? Do you think this is an effective way to recruit new members? Will you be signing up to be on the panel of Peloton pros if you get the email?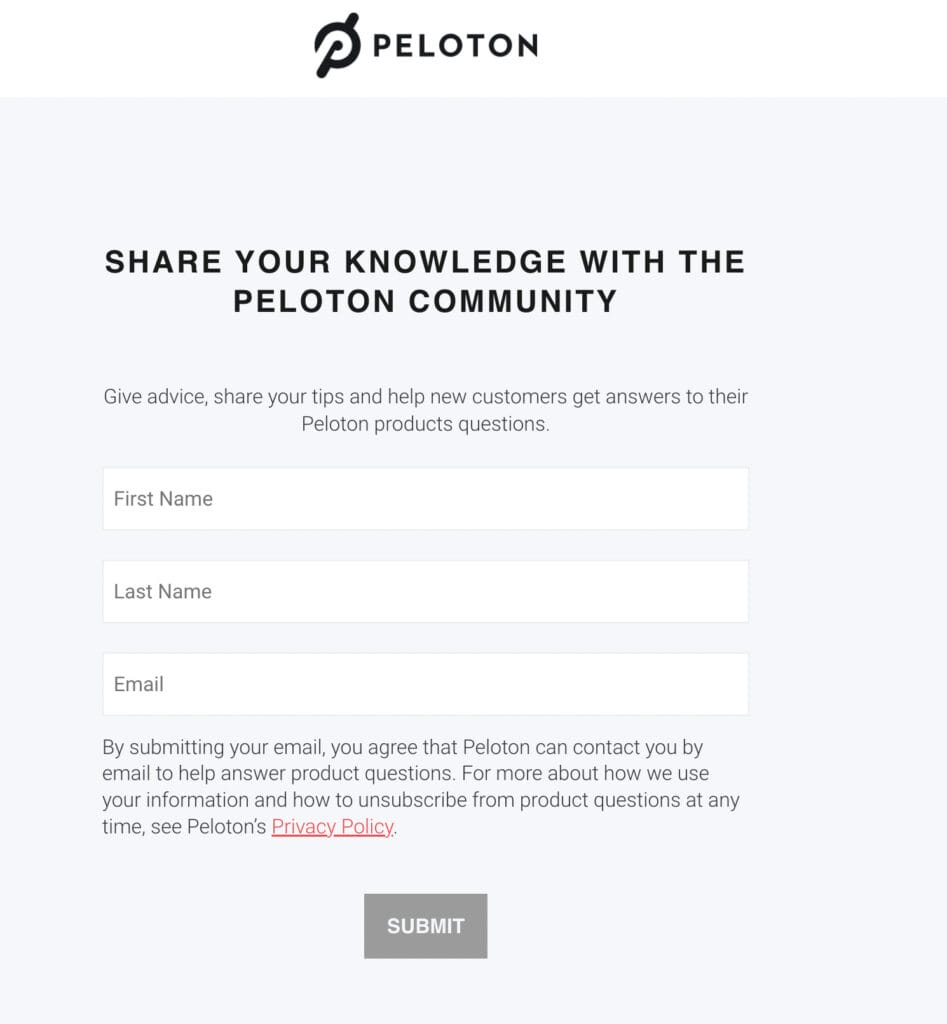 ---
Want to be sure to never miss any Peloton news? Sign up for our newsletter and get all the latest Peloton updates & Peloton rumors sent directly to your inbox.