Peloton has announced a new artist series featuring the music of German Indie rock band Sportfreunde Stiller. Peloton shared the news via Instagram:
"Sportfreunde" means friends of the sport… and that really says it all. Celebrating the legendary German indie band's new album "Jeder nur ein X", join our all-new Artist Series with Sportfreunde Stiller (@sportfreundestiller). For us, it's the perfect combination of indie rock and sports, plus it even has its very own Lanebreak level for even more entertainment. So let's turn it up and rock the leaderboard! Classes begin this Wed., Dec 7 with @mayla_kind, @tobiasheinze_de and @marcel2coach.
Sportfreunde Stiller is composed of three band members and they've been making music since 1995.
The Peloton artist series will launch on Wednesday, December 7 and will include three classes in three modalities, all in German. You can view the complete class list below:
Sportfreunde Stiller Peloton Classes & Schedule & Workouts – Featured Artist Series
20 min Sportfreunde Stiller Core Strength – Marcel Maurer – 12/7/22 @ 11:30am ET/ 5:30pm CET [German]
30 min Sportfreunde Stiller Run – Tobias Heinze – 12/7/22 @ 12:00pm ET / 6:00pm CET [German]
30 min Sportfreunde Stiller Ride – Mayla Wedekind – 12/7/22 @ 1:30pm ET/ 7:30pm CET [German]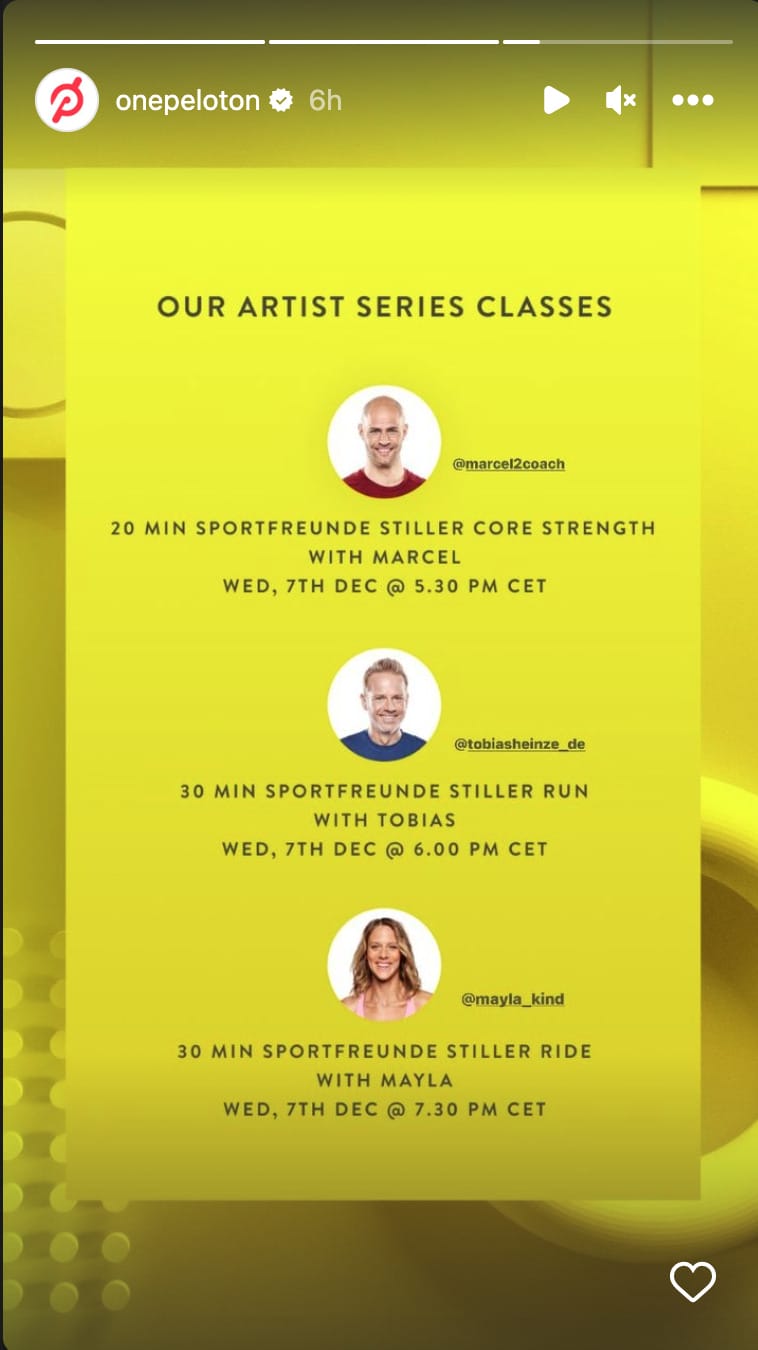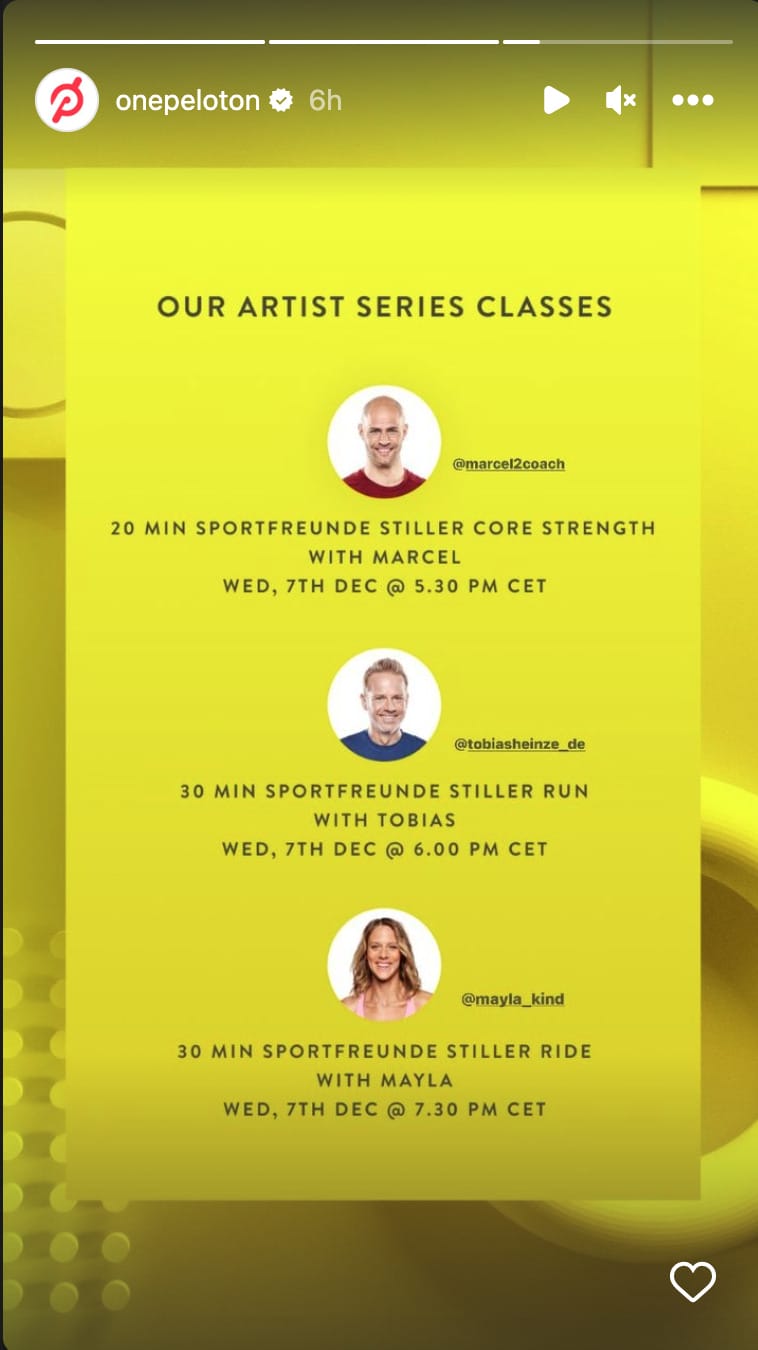 As mentioned in Peloton's Instagram post, there will also be a special Lanebreak level dedicated to Sportfreunde Stiller. Lanebreak is Peloton's video game format that you can only access via the Bike/Bike+.
Members can expect to earn an artist series badge for completing any of the Sportfreunde Stiller classes. If you're looking to collect additional badges, you can browse the complete list of available badges in our guide.
As always, you can find a comprehensive artist series list via our site.
Will you be opting into the Sportfreunde Stiller artist series?
---
Want to be sure to never miss any Peloton news? Sign up for our newsletter and get all the latest Peloton updates & Peloton rumors sent directly to your inbox.