As we've covered in detail over the past week, there is currently a recall happening in the US & Canada for the original Peloton Bike Seat post.
One point we've seen confusion about is around how the seat post is impacted. The recall is due to the fact the seat post itself can snap off and break. While we've seen many reports about owners of both the original Bike & Bike+ who have issues with the seat post sliding down, that is not what is causing this recall.
Recently, we were connected by a fellow Peloton member to Peloton owner Eric McPherson (#Brisket_n_Beer), as he was one of the 35 Peloton owners (according to the CPSC stats) out of the around 2.2 million original bikes sold who had reported experiencing the seat post breaking on him. You can see a picture of his broken seat post below: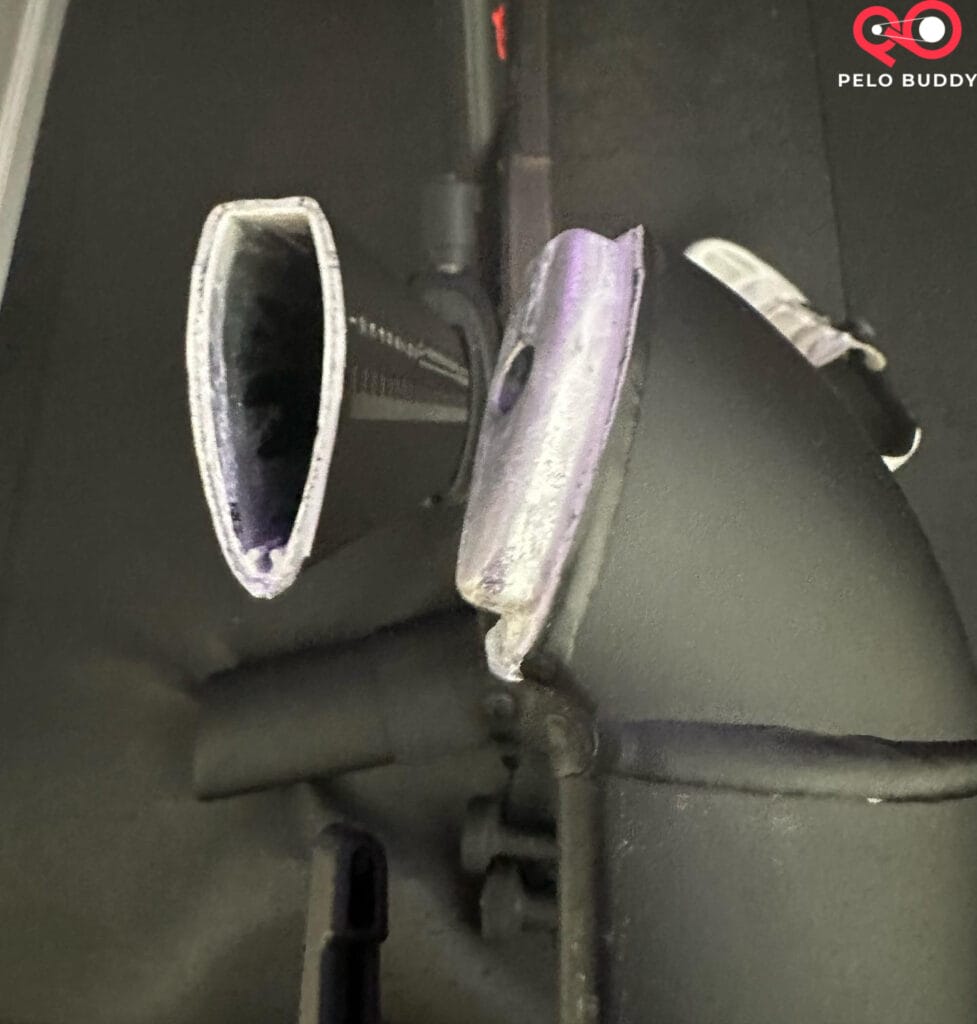 One key takeaway of his experience was that there was no visible signs of damage or defect to the outside of his seat post prior to it breaking. The weld on his seat post snapped from the inside – so unless you happened to have rust developing directly on the weld, you wouldn't have any visible sign of the defect.
Eric shared that he purchased his bike around February of 2020, typically rides around 6-7 days per week, and cleans his bike daily. Eric is 5'11", and weighed around 235lbs. (Note that in the recall notice posted in Canada, it stated that "The issue has occurred primarily in users who are taller than 5'11" (180 cm) and above 250 pounds (114 kg)." – so Eric is on the border of those parameters).
On January 17th, 2023, he was taking a 20 minute ride. Below is his description of what happened:
Roughly 3-4 minutes into that [ride], I had pulled away from the handlebars and was sitting straight up (kind of like instructors do very frequently; or same concept of when doing Intervals and Arms). As soon as I had pulled away from the handlebars, I heard a very slight cracking noise, and next thing I knew I was laying on my back behind the bike. I laid there for a few minutes in astonishment, trying to piece together what had just happened. I then gathered myself and inspected my body for injury. Luckily, at that point, there was nothing I felt was off. I was lucky enough to have fallen straight backwards away from the bike onto a plush carpeted area. I honestly believe a major injury was dodged due to me being away from the handlebars, versus attempting to grapple the handlebars when the seat stem gave away. The open area and carpet were also a plus in avoiding injury.
Eric noted that the way the seat broke and he fell, he stayed clipped into the pedals as he fell and while he laid on the floor.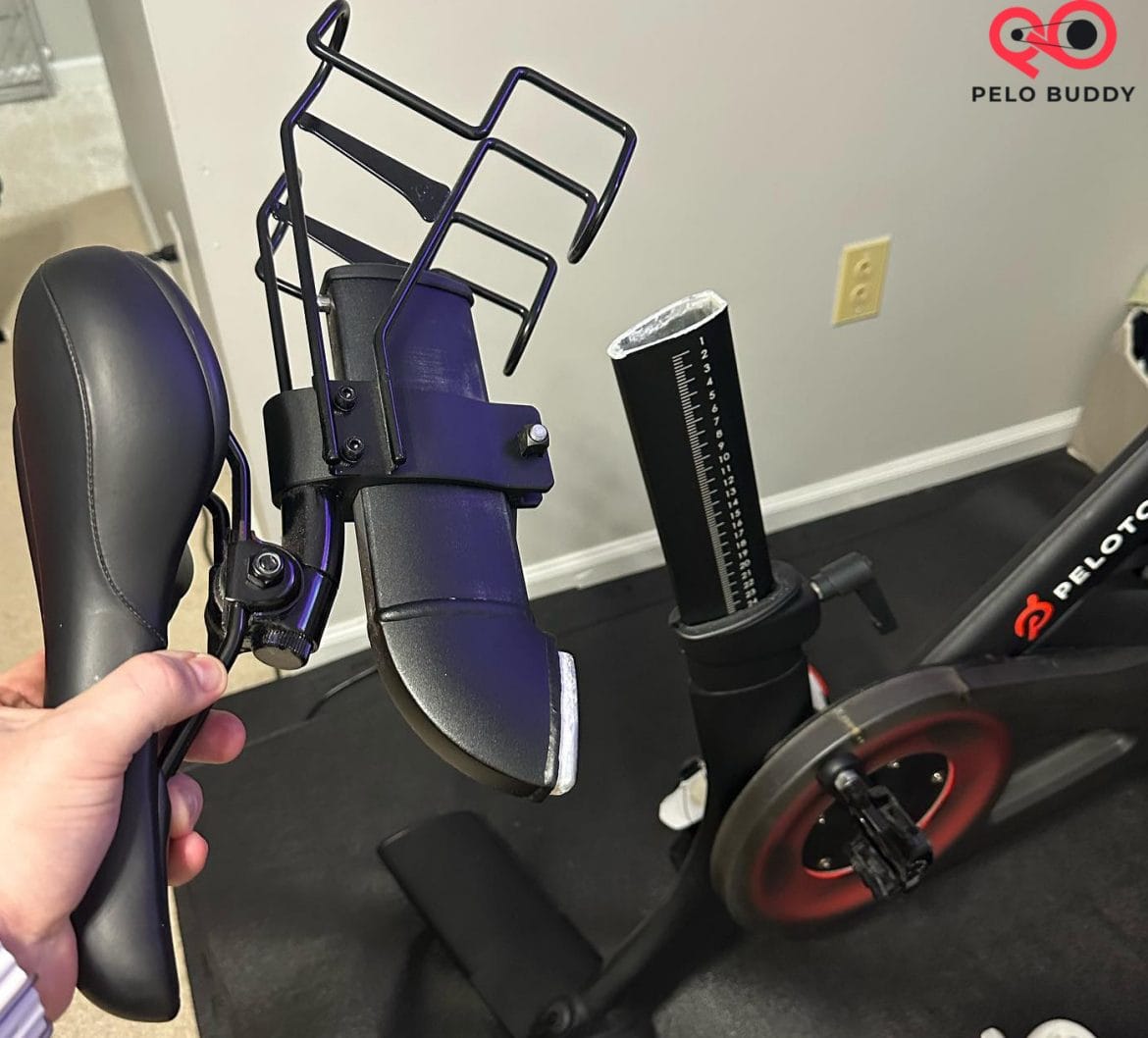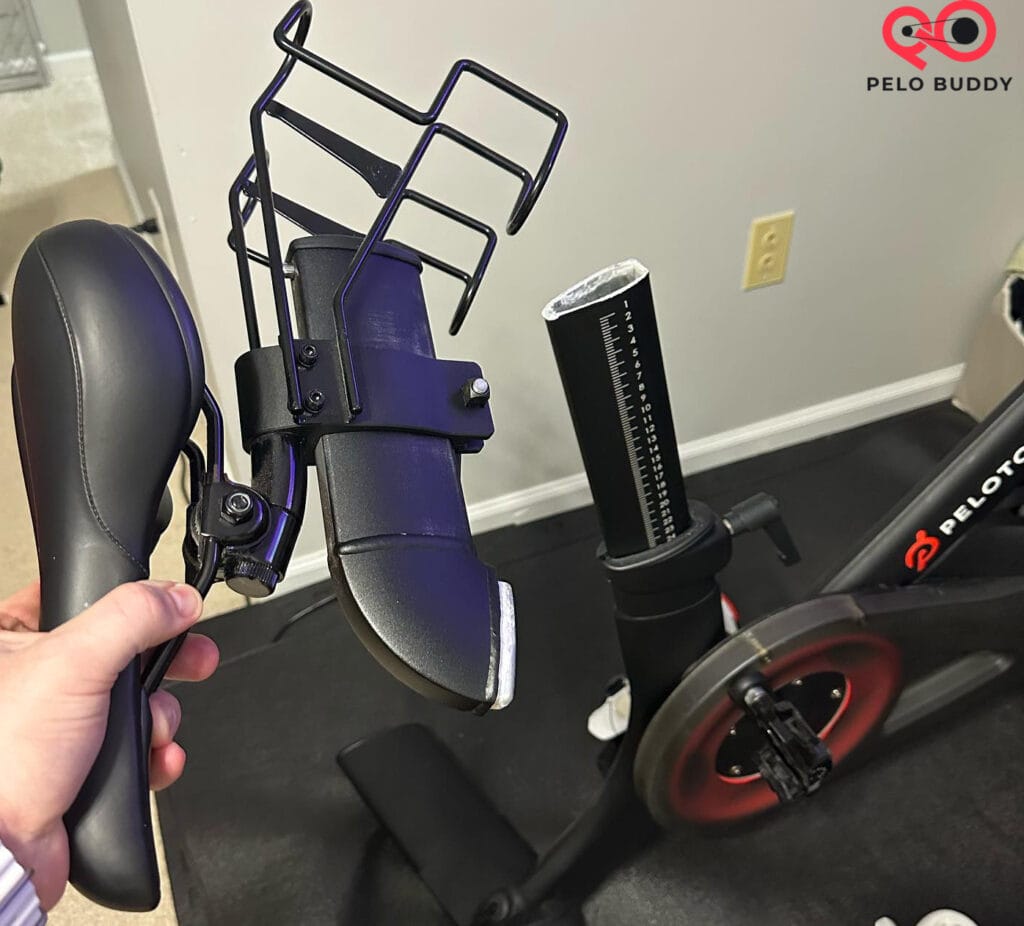 He shared that once he made sure he wasn't injured, he sent Peloton a message through Peloton's online support chat – who then had a replacement seat post sent to him within days:
As soon as I explained the situation and sent them pictures of the seat stem, they immediately processed a replacement stem and sent it out in the mail for 2-day delivery. I received the replacement stem and installed it myself, although Peloton insisted on sending a crew out. This task took less than 5 minutes and I was back to riding. This is also when I noticed that I had a stiff/tight/sore lower back, which I attributed to the fall as I feel that my lower back took the brunt of the fall.
Eric actually posted about his experience in the Official Peloton Member Page at the time. You can see his post here. He said that moderators turned off commenting on his post, however, he did receive some direct messages from a few other members who had broken seat posts as well.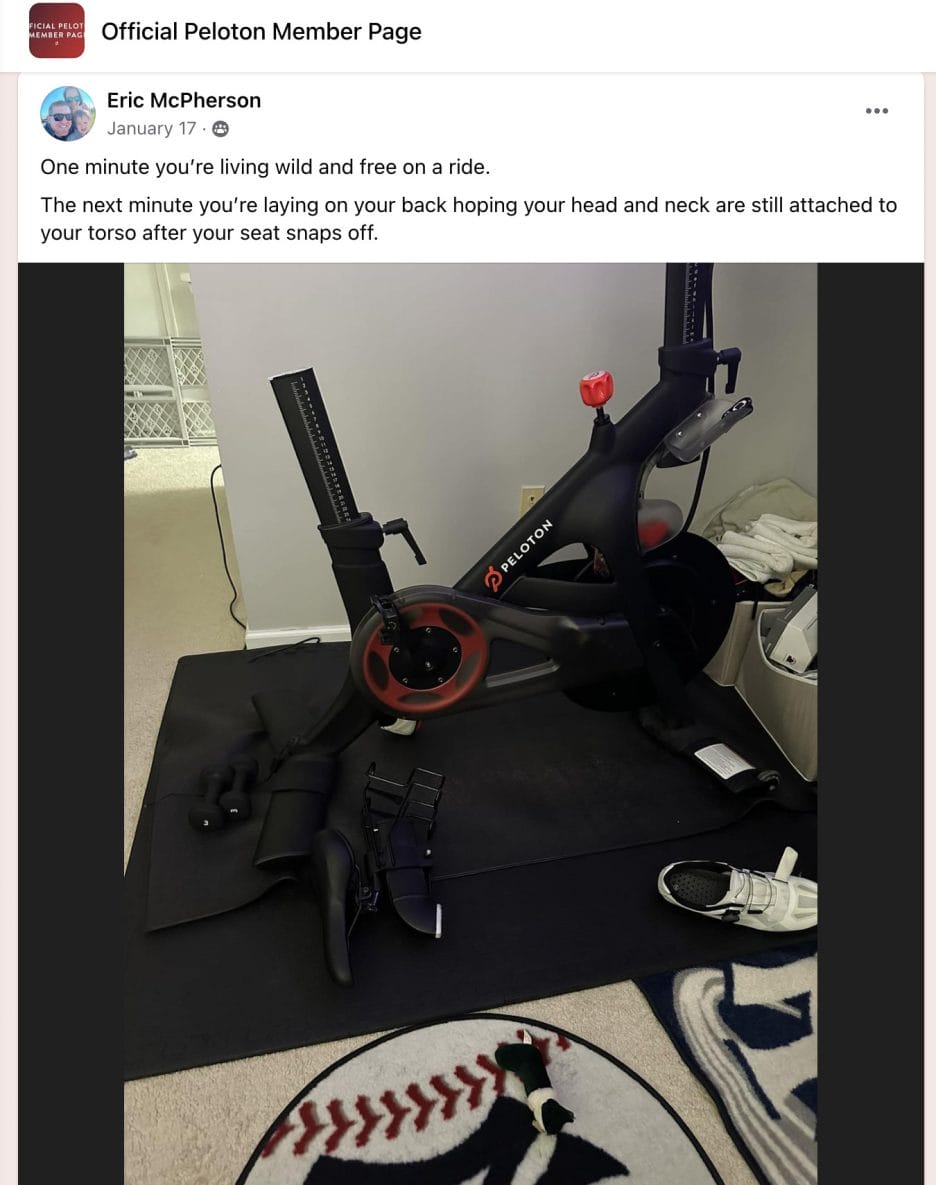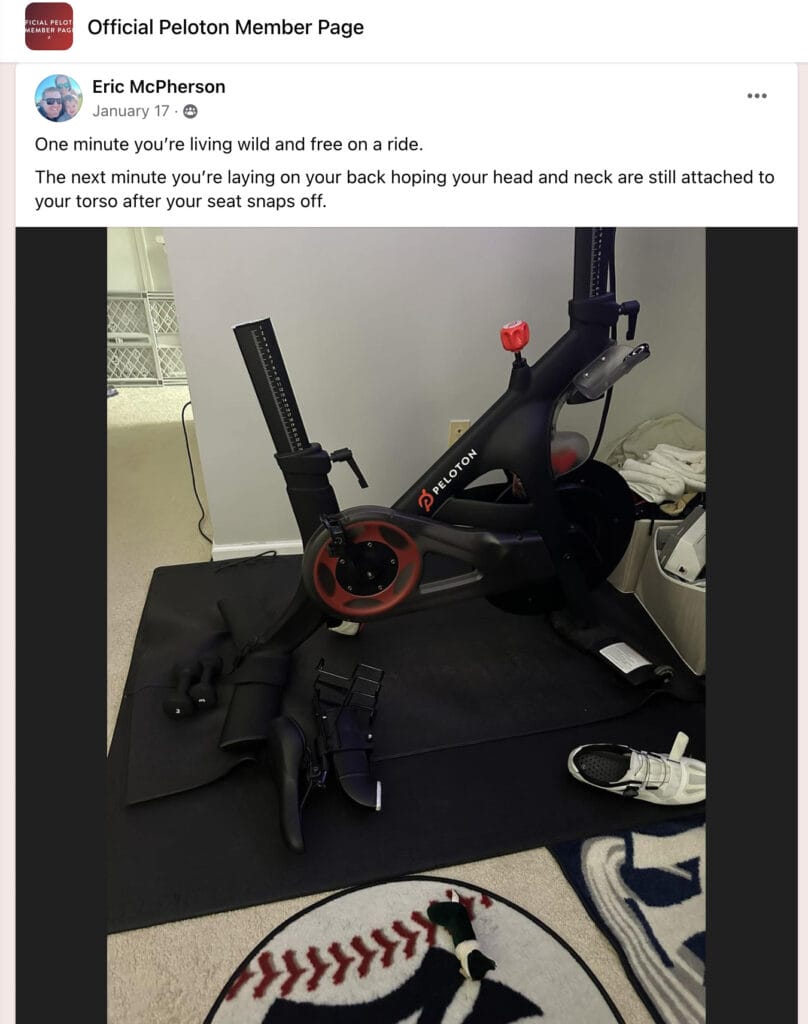 A few days later, a member of the Peloton Executive Support Team reached out to Eric to see if he could mail Peloton back the broken seat post for them to examine. After a few sessions of phone tag, they connected and Eric mailed the broken seat post back to Peloton. He didn't hear from Peloton again, and noted that he had tried to reach out, but couldn't reach the team member who had initially contacted him or anyone else from the Peloton Executive Support Team.
About 1-2 days after the Facebook post, I began receiving calls from a Degran? (hard to understand) from the Peloton Executive Support Team requesting the return of my broken seat stem (I saved it and had it stored in my garage). Degran called several times over a few day period from an unknown phone number. He never left a call back number, but instead, kept mentioning the times in which he was going to call me back. I was finally able to catch up with Degran and agreed to ship the broken stem to them. They sent me a prepaid shipping label. I mentioned that I wanted compensation for taking the time out of my day to drop the package off at Fedex. They agreed to send me a $50 apparel credit. I shipped the stem back and never again heard from Degran or his team. I tried to reach back out but was never able to get someone from the Executive Support Department to take my calls. Now four months later, we have the recall issued.
Thanks to Eric for sharing his experience of what happened, and the pictures of his broken seat post to help clarify what sort of scenario caused the recall to be issued.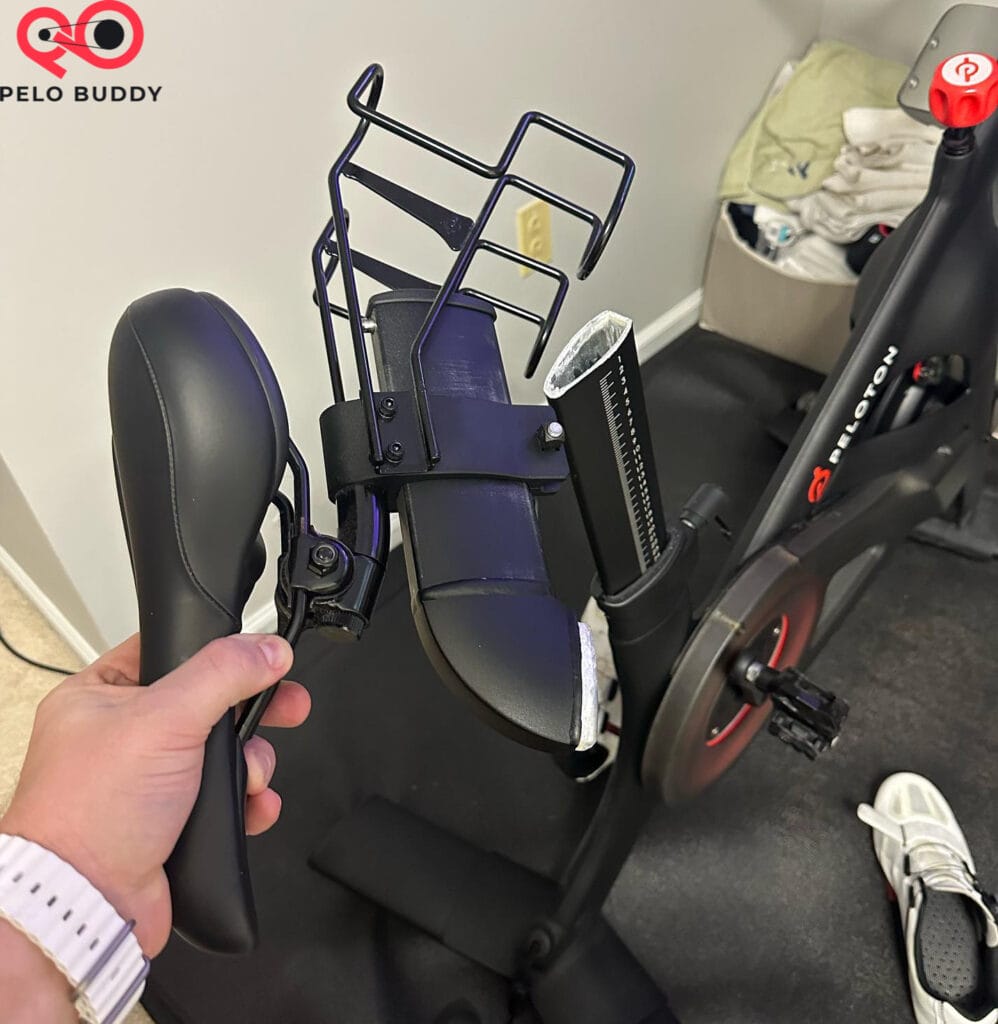 Note that with the recall happening, Peloton is sending out free replacement seat posts to all owners of the original Peloton Bike in the US & Canada. You can order yours here if you are US owner, or here if you are a Canadian bike owner.
At the end of last week, Peloton provided an update on when members can expect their replacement seat posts to arrive – and shared that they are not sending them in the order you entered your information, but prioritizing based on owner's height & weight information.
---
Want to be sure to never miss any Peloton news? Sign up for our newsletter and get all the latest Peloton updates & Peloton rumors sent directly to your inbox.