Peloton has quietly cancelled the majority of their classes this morning & afternoon from their New York Studios. Classes being produced out of the London studio do not seem to be impacted by these cancellations.
At this time, no official has been given for the cancellations. Update – since publishing, some reports have indicated there might have been a small fire at the loading docks at the Peloton studios in New York, and this was the reason for the closure.
An image from the app Citizen seems to show a garbage truck fire just outside of the Peloton studios – seeming to corraborate the reports of a fire being the root cause of the closure.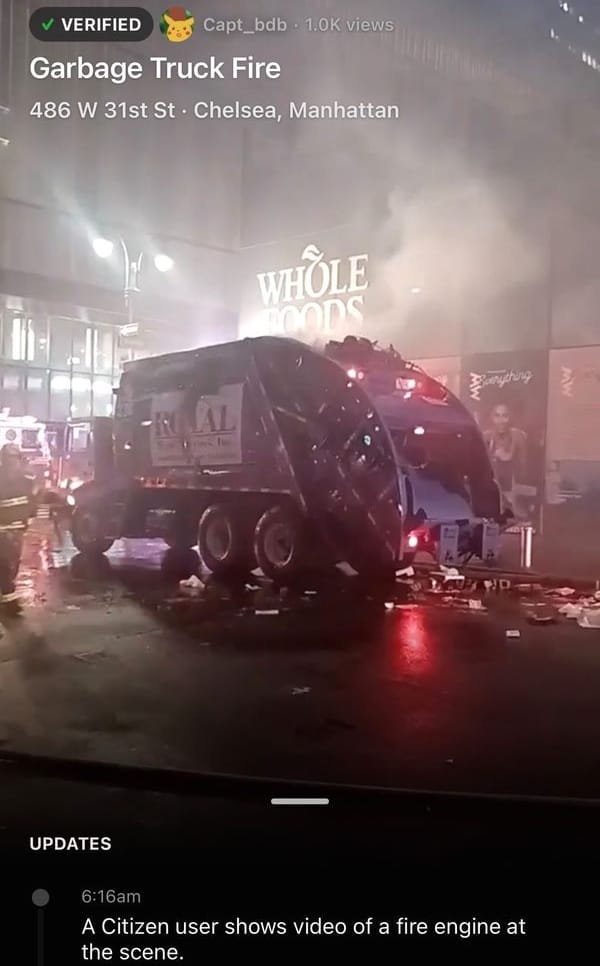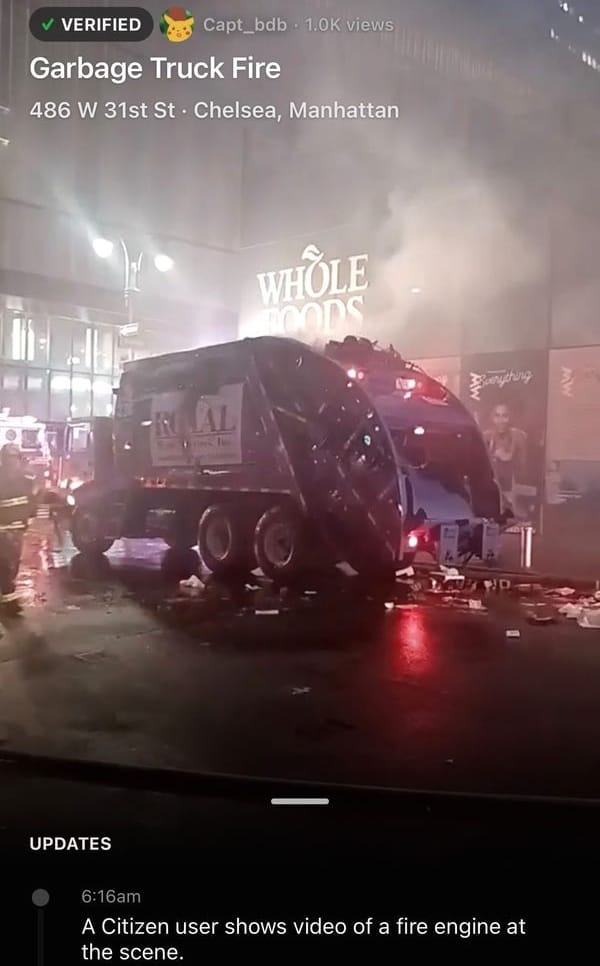 The first class of the day, Olivia Amato's 30 minute intervals & arms ride, was recorded and took place as normal.
However, just after that, all classes on the live schedule started changing from live to encore.
These cancellations come shortly after a post from Peloton on social media promoting several special classes as part of Transgender Day of Visibility celebration. 2 of those classes were cancelled, and one was rescheduled from 11:30am until 6:00pm ET.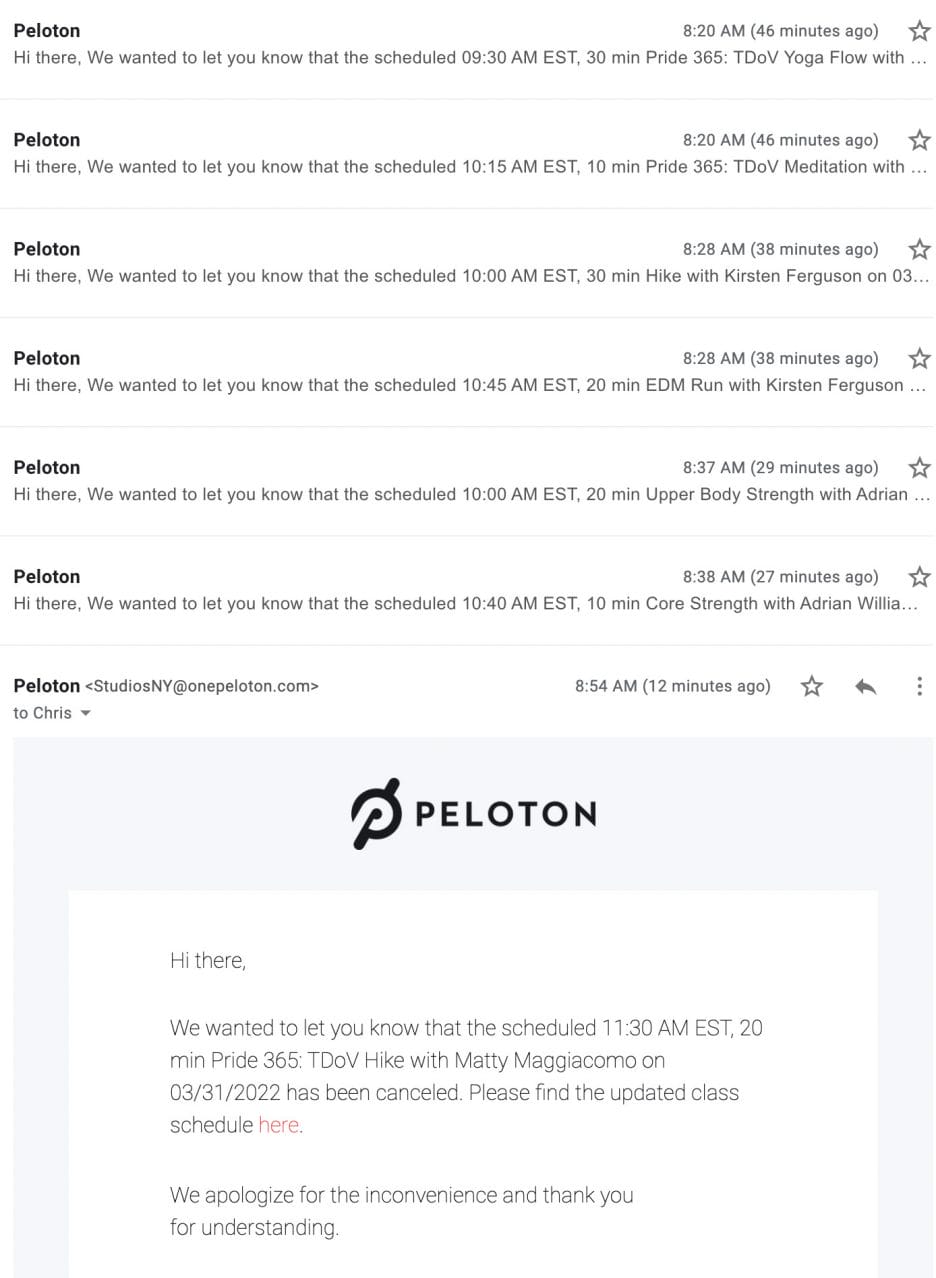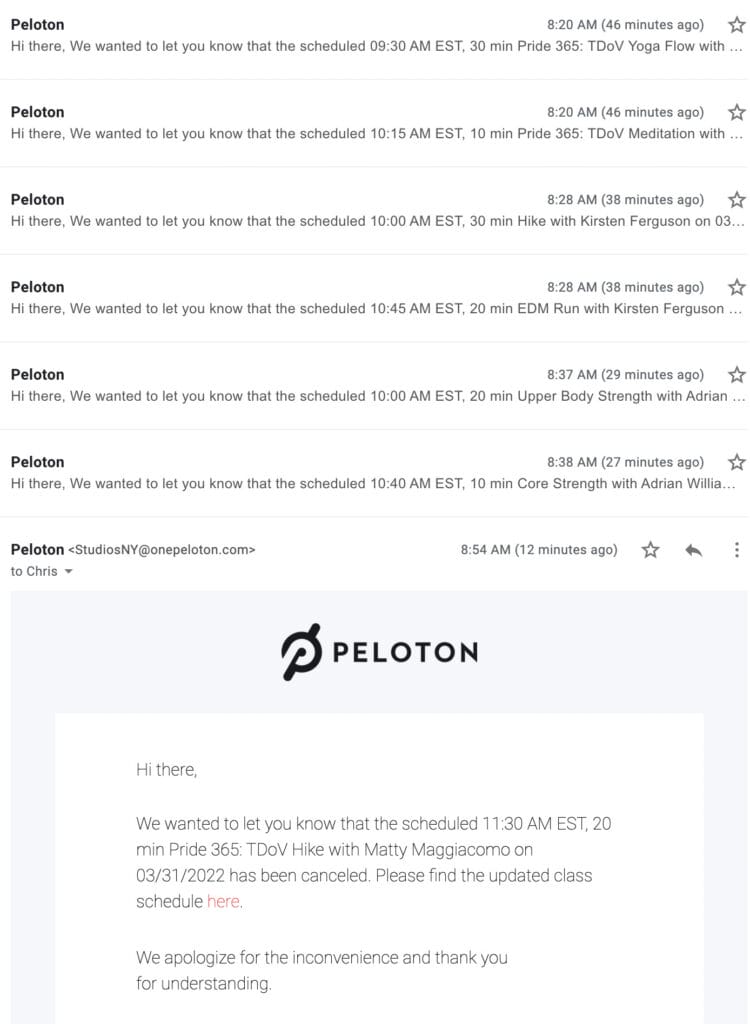 At time of publishing, the first live class that will take place from the NYC is a 2:00pm yoga class – though this, and classes later in the day, might end up getting cancelled as well.
While no official statement has been provided on the cancellations, several instructors have offered hints on social media – but the stated reasons are slightly different.
Callie Gullickson & Kendall Toole both took to Instagram to say they was fine, and that their classes were cancelled were due to technical difficulties at the studio.
Kirsten Ferguson also shared an Instagram story, where she also started out by saying she was doing well & was OK. However, she stated the reason for the class cancellation was for the Peloton team's safety.
We'll provide an update here if any official reason is given for the cancellations.
---
Want to be sure to never miss any Peloton news? Sign up for our newsletter and get all the latest Peloton updates & Peloton rumors sent directly to your inbox.