Peloton has announced they will spend May celebrating Asian Heritage Month. The celebration kicked off with an email to members, pointing them to the Peloton blog where they highlighted members Jeffrey, Danica, and Deeva. On a social media post where they shared Peloton's Asian Heritage Month Spotify playlist, Peloton said:
This May, we're celebrating the diversity, impact and power of the Asian diaspora through our classes and music.
In the post about the playlist, Peloton teased the music was "featuring today's influential artists from Bollywood to K-Pop." No word yet on whether that means a featured artist series ride for a Peloton K-Pop ride will happen yet. A few days later, Peloton came out with a new video featuring Aditi Shah, Emma Lovewell, and Sam Yo, to excite members about the upcoming workouts.
The following classes have already taken place and are available now on-demand:
5/9/20 – 2:30pm ET – 30 minute AHM Yoga Flow Live From Home with Aditi Shah
5/11/20 – 11:00am ET – 20 minute AHM Upper Body Strength Live From Home with Robin Arzon
The currently scheduled upcoming Asian Heritage Month classes include (note that more are being scheduled, so check back for other classes):
5/12/20 – 11:30am ET – 30 minute AHM Run Live From Home with Becs Gentry
5/12/20 – 2:30pm ET – 30 minute AHM Celebration Yoga Live From Home with Ross Rayburn
5/14/20 – 2:30pm ET – 20 minute AHM Celebration Full Body Strength Live From Home with Jess Sims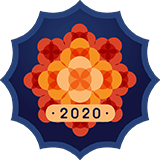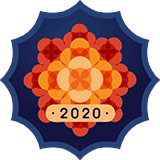 ---
Want to be sure to never miss any Peloton news? Sign up for our newsletter and get all the latest Peloton updates & Peloton rumors sent directly to your inbox.