Members who rode live with Kendall Toole on the Top 50 of 2021 (#10-1) ride today found themselves experiencing what can either be described as a glitch, or a trial of possible future update.
The ride contained a short arms section in the middle of the class. However, rather than output continuing to record and increase (if you keep your legs moving during that portion), the leaderboard was essentially disabled and output stopped recording. In the same way that the cadence, resistance, and output metrics disappear during the strength/floor portion of a Bike Bootcamp class, they were hidden during the arms section of the ride today.
Instead of displaying the standard metrics, the screen swapped over to display shown during floor classes, which includes your Strive Score if you're wearing a heart rate monitor.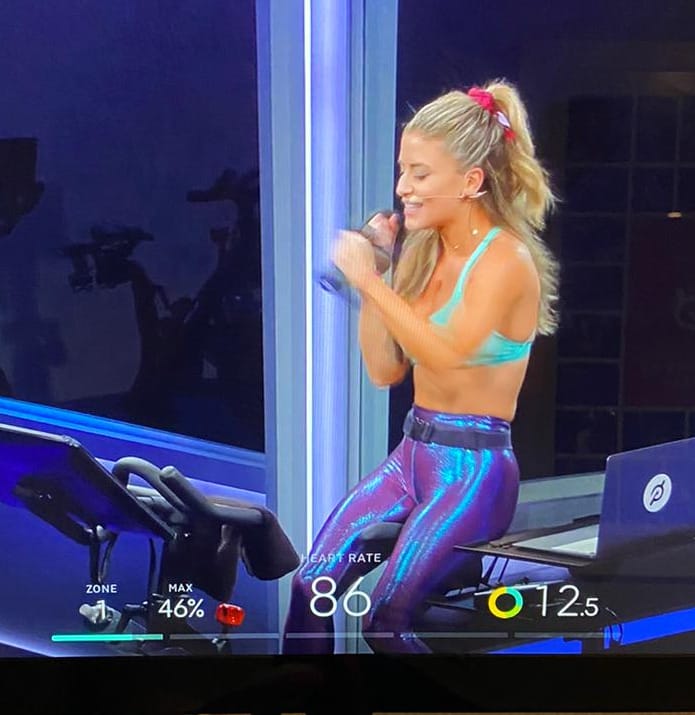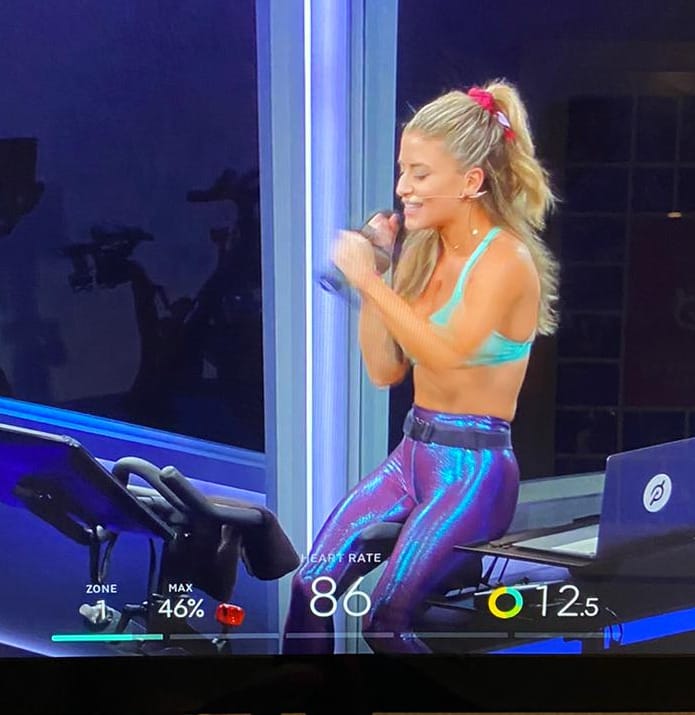 At first, it wasn't clear whether this might be a brand new feature rolling out today. However, other classes that contained arms sections were still continuing to track metrics during the entire ride, even after this class took place. Kendall's Top 50 ride took slightly longer than usual to make it on-demand – however, once it was available, the on-demand version tracked output the entire ride, and did not swap over to bootcamp mode during the arms sections.
For those who had taken it live, output graphs on the website and in the app showed these pauses as well. The arms portion of the graphs were blocked out in the same way the floor portion is blocked out during a Bike Bootcamp – just another way of showing that output wasn't tracked in those sections..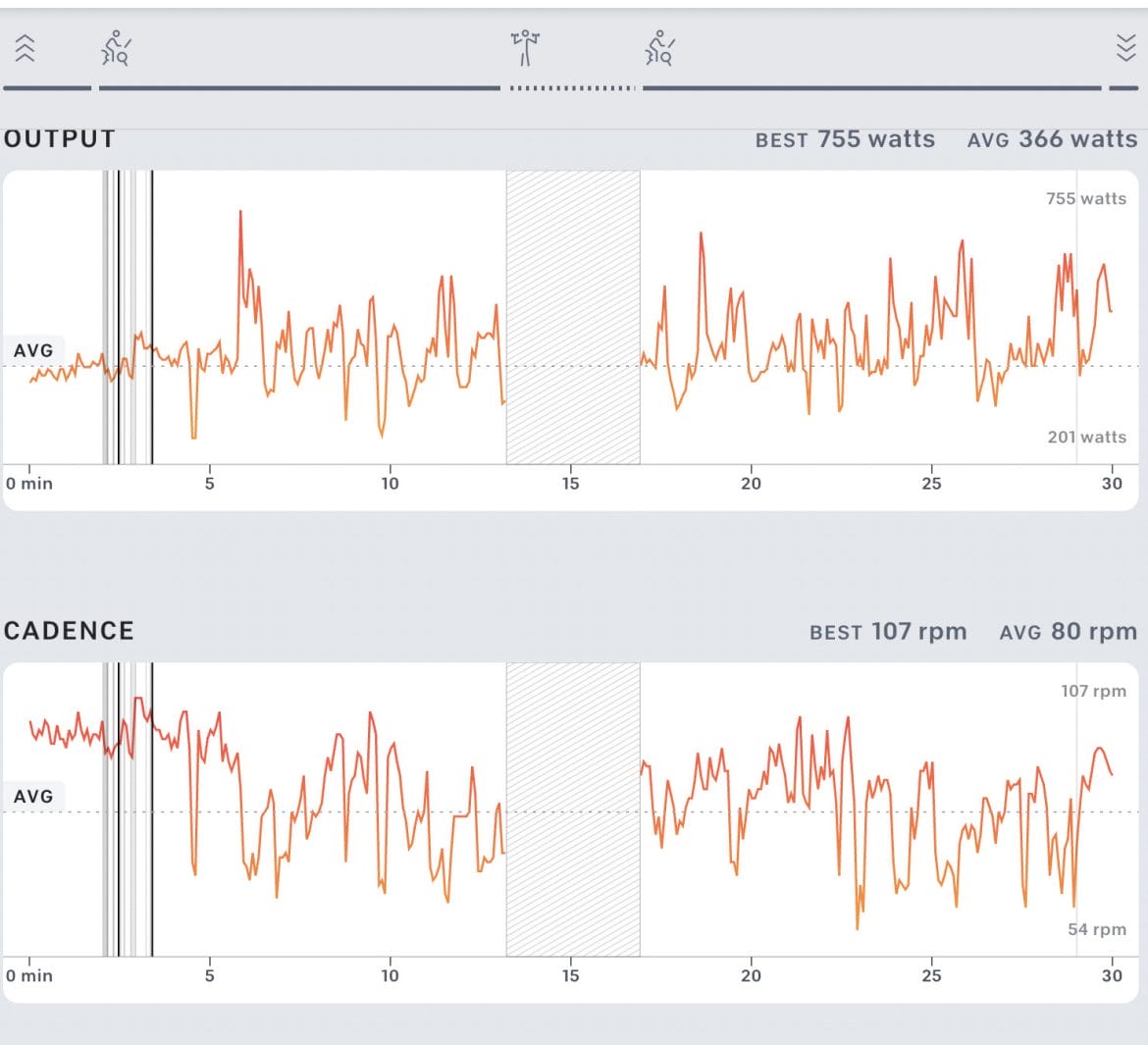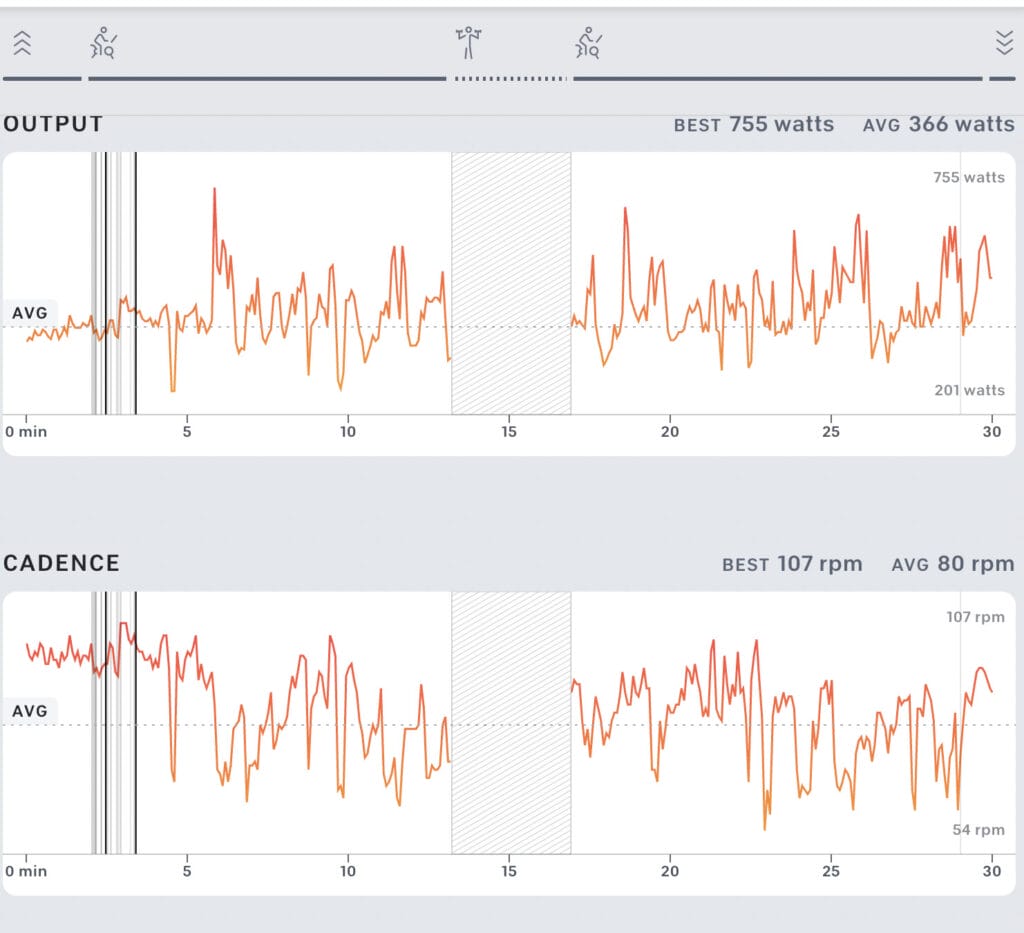 This has happened a handful of times before in the past, but has always been attributed to being a glitch. However, given the ability exists for this swapover & pause to occur, it is possible this could be a feature that is being tested for a rollout in the future.
Peloton could be thinking about making this update in an attempt to discourage riders from skipping the arms section during Intervals & Arms rides, or any other rides that include an arms portion. When Bike Bootcamp was first launched in 2020, the metrics continued tracking during the floor portion, which caused members to question the validity of the leaderboard.
There has been no official update from Peloton about this being either a glitch or possible feature, but we will continue to monitor for new details.
What do you think – would you like to see output recording paused during arms sections of classes?
---
Want to be sure to never miss any Peloton news? Sign up for our newsletter and get all the latest Peloton updates & Peloton rumors sent directly to your inbox.