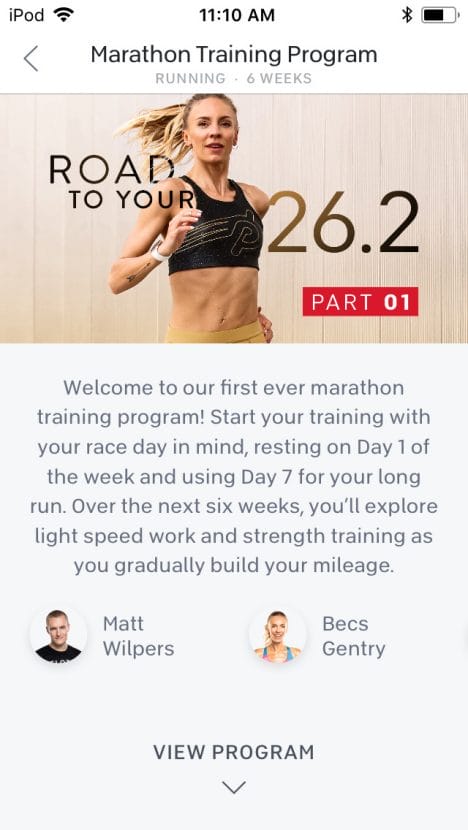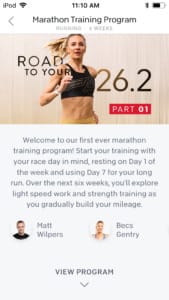 Peloton has released an official marathon training program called "Road to Your 26.2". The 18 week program utilizes the outdoor run features of Peloton Digital, and combines classes from Robin Arzon, Becs Gentry, Matt Wilpers, Rebecca Kennedy, and Andy Speer.
In general, each week of the 18-week training program will see you do one tempo run, one marathon race prep run, one recovery fun run, one long run, and some strength for runners classes. For the long run, you will not actually run with a Peloton class the entire time. There will be a special 10 minute warm-up class that you take, to get you started with some tips and motivation. You'll then run whatever distance is scheduled for that day without a class.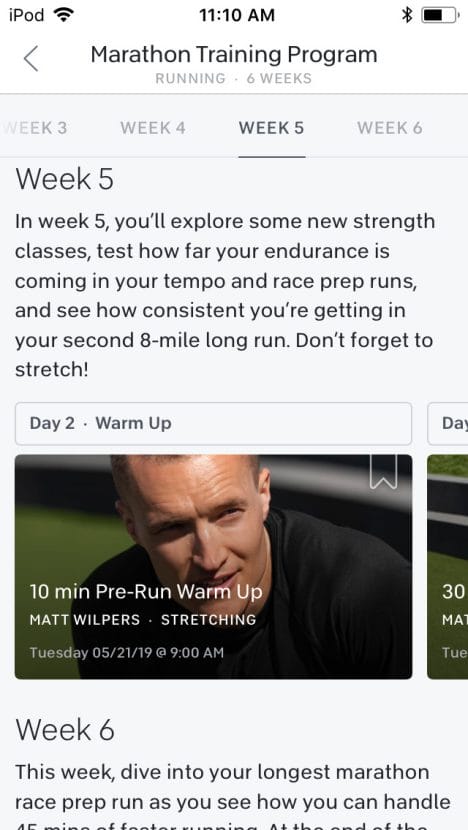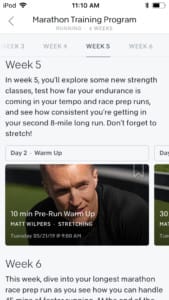 At this point, only the first block (6 weeks) of the program is available in the Peloton Digital app. However, if you want to get an idea of what the later weeks will look like, the entire 18-week training program is available on the Peloton website. It does not show the specific classes you will be taking, instead just the distance and class-type for each day.
The "Road to 26.2" marathon training program is starting out as only available on the iOS version of Peloton Digital. No word yet on how long it will take the marathon training program to make it to the Android version of the Peloton app.
For Peloton Tread owners – all of the classes in the program are outdoor runs. There are no video/Tread class options provided at this point in time. One can always load the appropriate class on Peloton Digital, and then run on the Tread using a scenic run if you wish to take the class indoors though! In the future they might expand the training program to incorporate tread classes as well in addition to the existing outdoor runs.
---
Want to be sure to never miss any Peloton news? Sign up for our newsletter and get all the latest Peloton updates & Peloton rumors sent directly to your inbox.