By now, you've likely heard of the game Wordle – a daily word game that most of the world seems to be playing.
If you've played, but wished there was a version made for the Peloton community – today is your lucky day. You can now check out PeloBuddle – inspired by Wordle, for the Peloton community.
The gameplay for PeloBuddle works similarly to Wordle. You guess different 5 letter words, names, and phrases until you choose the right word. You have 6 attempts to guess the word of the day. As you make guesses, the board highlights the different letters. Gray means the letter is not in the word. Yellow means the letter is in the word, but in the wrong position. Green means the letter is in the word, and in the correct position.
However, unlike Wordle, the Peloton version of the game features answers that are part of the Peloton world. This could be an instructor name, a product, a feature, a phrase an instructor says a lot, and more. Note that there are other general fitness phrases that are featured in the Peloton community & classes as well.
There will be a new word each day.
You can find and play the new PeloBuddle game at www.pelobuddy.com/game/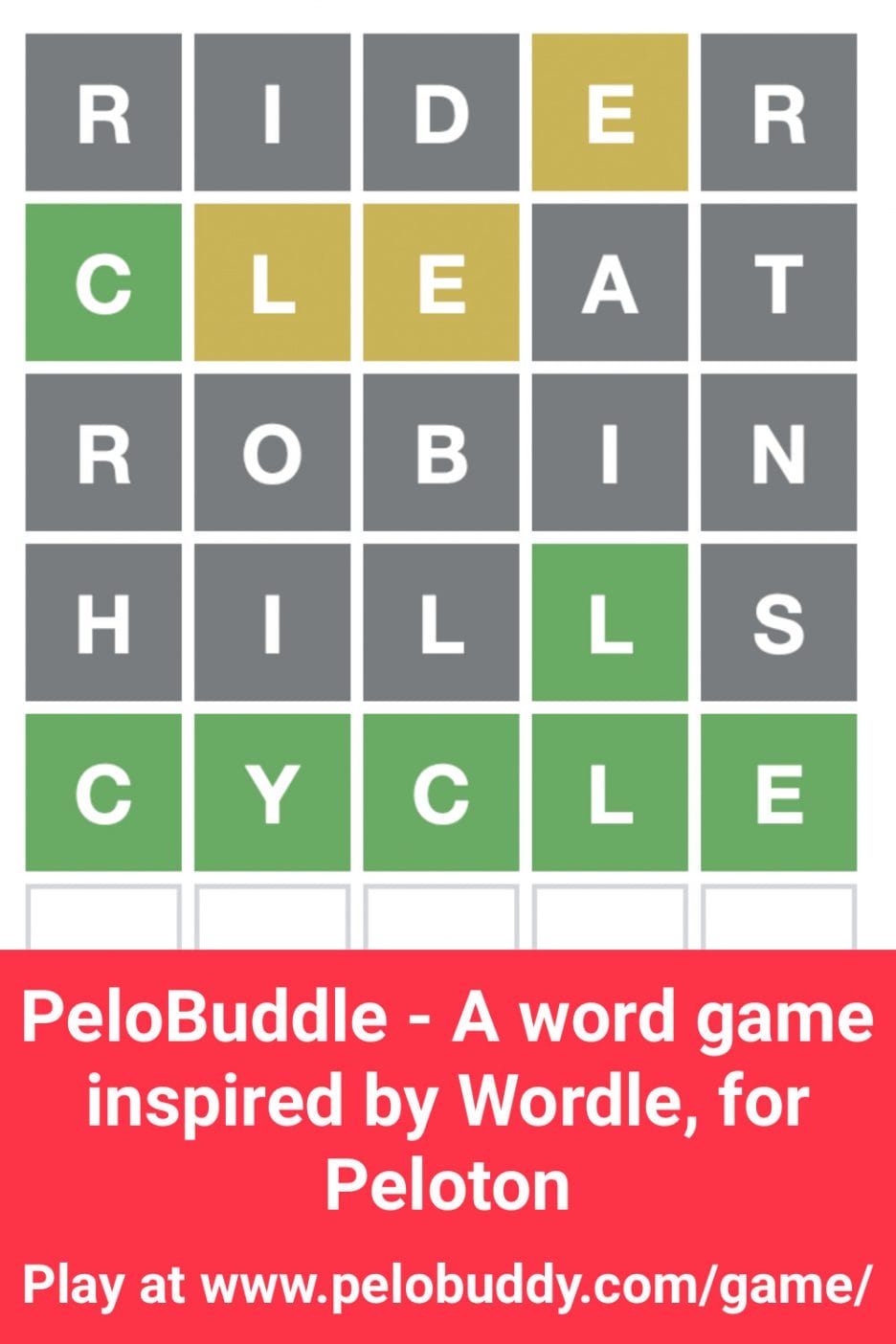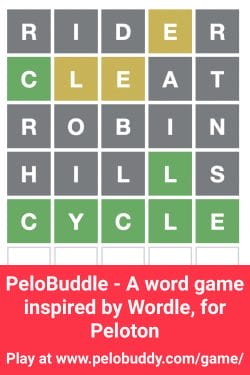 ---
Want to be sure to never miss any Peloton news? Sign up for our newsletter and get all the latest Peloton updates & Peloton rumors sent directly to your inbox.