Update – It appears this might be a false alarm – the schedule has now been changed to instead say the class will be taught by Kristin McGee. We can still easily see this being something Denis branches out into in the future. There's a chance it still could be announced and Peloton is adding Kristin as a place holder until then as well.
Original Post
Peloton's meditation team appears to be growing growing, as Peloton's schedule has revealed that Denis Morton will begin teaching Peloton meditation classes. This would be in addition to his cycling & yoga classes he already teaches.
His first live class will be on Monday, February 15th @ 8:45am ET with a 10 minute Body Scan Meditation according to the schedule.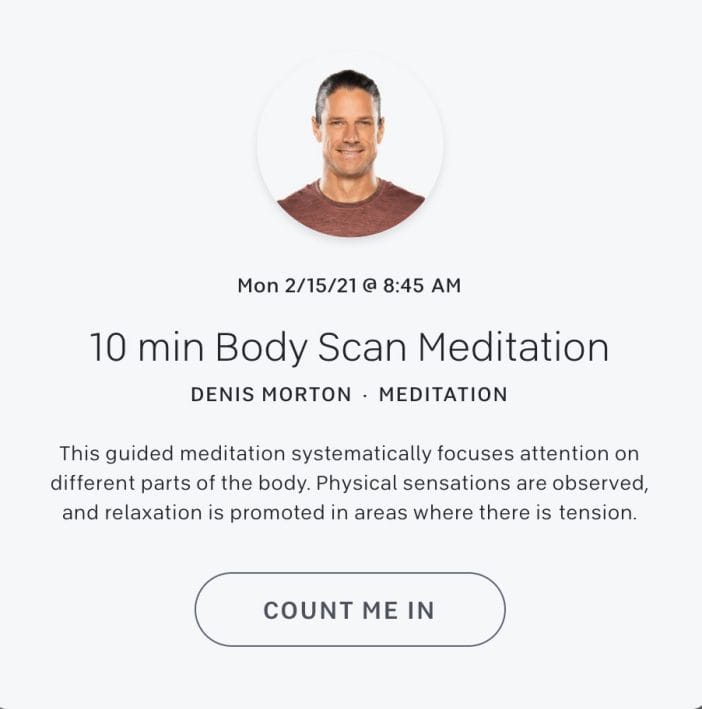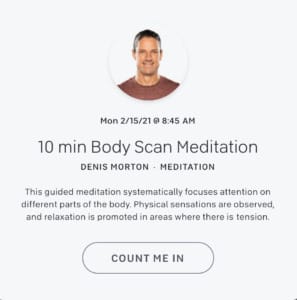 What we don't know yet is how frequent these classes will be – no official announcement has been made by Peloton, or by Denis, about his meditations at the time of publishing. The last time a new meditation coach was announced was Cody Rigsby last summer – however, only 20 or so classes have been added since then.
The other thing not yet known is whether there will be an initial drop of on-demand classes to go with the first live class. When Cody was announced, it also corresponded with 6 on-demand classes being immediately added to the on-demand library. It remains to be seen if that will happen for Denis as well.
Denis would join the rest of the Peloton meditation team: Aditi Shah, Anna Greenberg, Chelsea Jackson Roberts, Cody Rigsby, Kristin McGee, and Ross Rayburn. You can find the meditation on-demand library here.
---
Want to be sure to never miss any Peloton news? Sign up for our newsletter and get all the latest Peloton updates & Peloton rumors sent directly to your inbox.