If you're a fan of arms sections during cycling classes, you might want to check out Tunde Oyeneyin's Low Impact Ride on June 1. Tunde shared via Instagram that she will be trying out a new ride format:
New week so let's try something new! Tomorrow I'm combining two things I love:
30 min Low Impact + Arms
And it's all in one class because why not?
No intervals, just good music, a somewhat chill ride and then a pause for an arm burner then more somewhat chill riding to good music.
Sounds like a nice way to spend a Wednesday night right?! Class starts at 6:30P ET.
Ps this class will be labeled Low Impact so if you're taking it on demand search by date 6/1.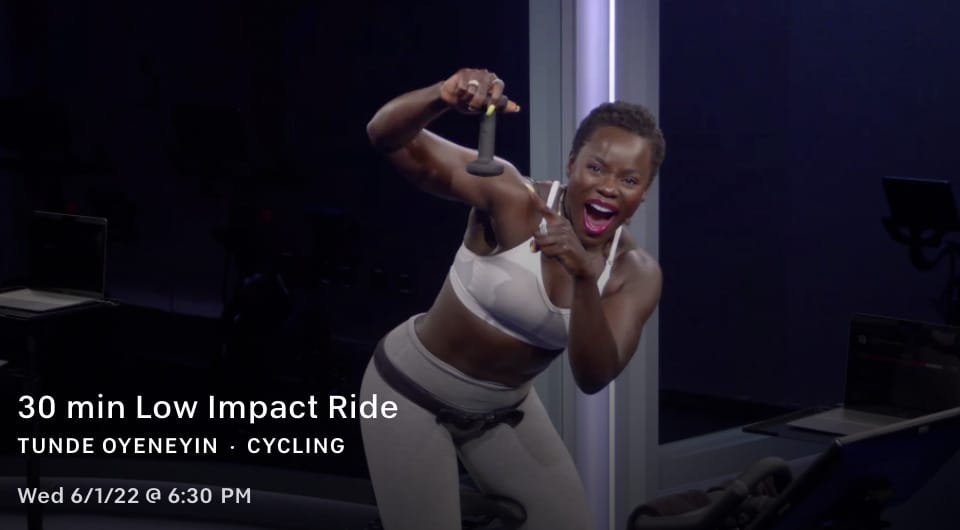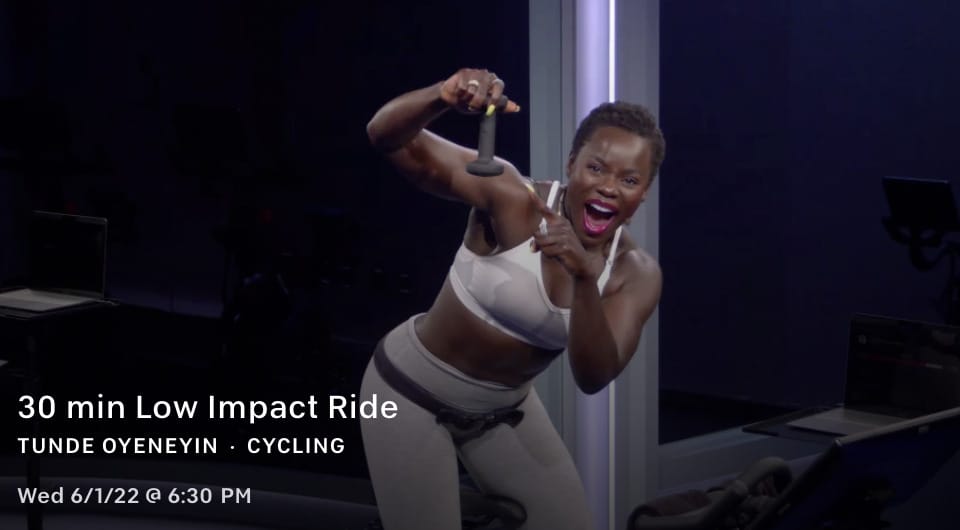 As a reminder, low impact rides are spent almost entirely in the saddle with a resistance limit of 50 and a cadence limit of 100. They are designed to provide a great workout at a lower intensity that is easier on the joints.
Low impact rides typically do not contain arms sections; in fact, the only ride format that is guaranteed to provide upper body work is an intervals & arms ride. Most other rides – such as HIIT, power zone, and music-based rides – do not include any arms segments.
This is something that has changed throughout Peloton's evolution; before Peloton developed their strength modality, most rides included upper body work with light weights. Now, members have the option to stack a 10-minute Arms & Light Weights class (or any other strength work) with their ride.
You can find Tunde's Low Impact (plus arms) ride on June 1 at 6:30pm ET here.
---
Want to be sure to never miss any Peloton news? Sign up for our newsletter and get all the latest Peloton updates & Peloton rumors sent directly to your inbox.