Last year, the blog Trichordist analyzed streaming music services and looked at the royalty rate per song played. It found a surprising result – in 2019, Peloton was paying the highest royalty per song played out of anyone else in the industry.
Most other services paid fractions of a cent per stream in 2019 (for example, Spotify is 0.35 cents per stream while Apple Music is 0.68 cents per stream). For the same time period, Peloton was paying 3.1 cents per stream. This is captured in the chart below from Trichordist.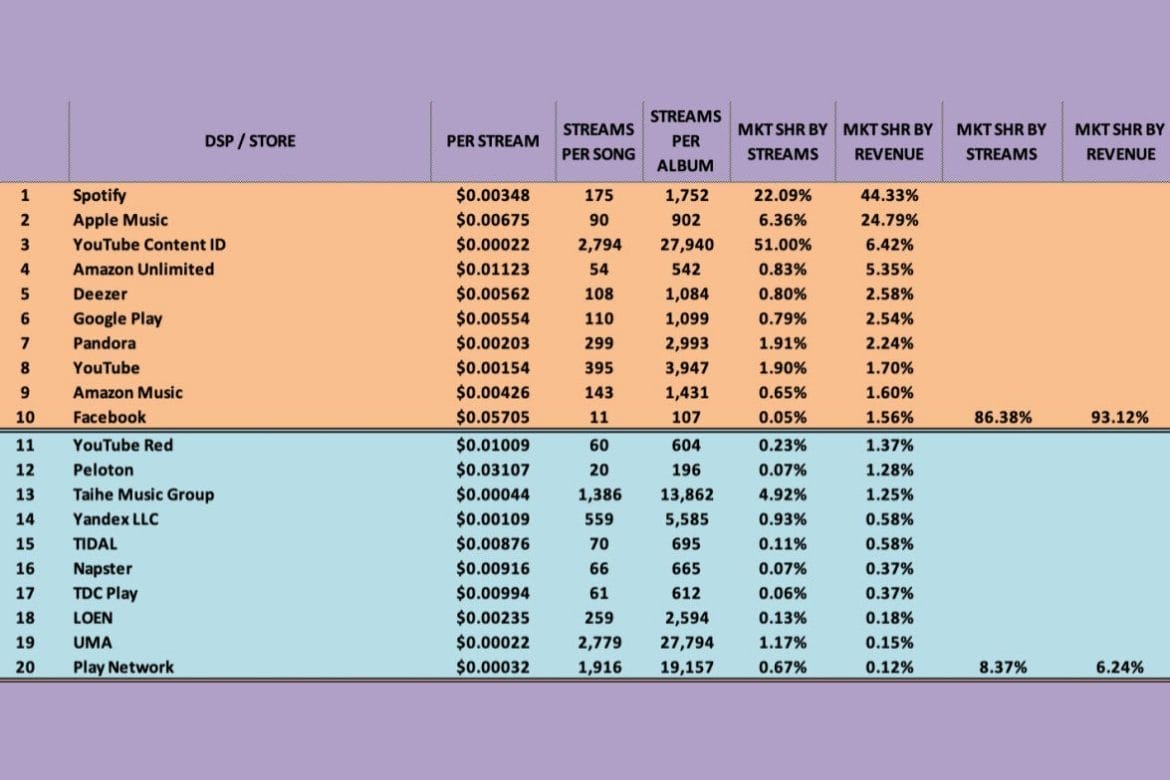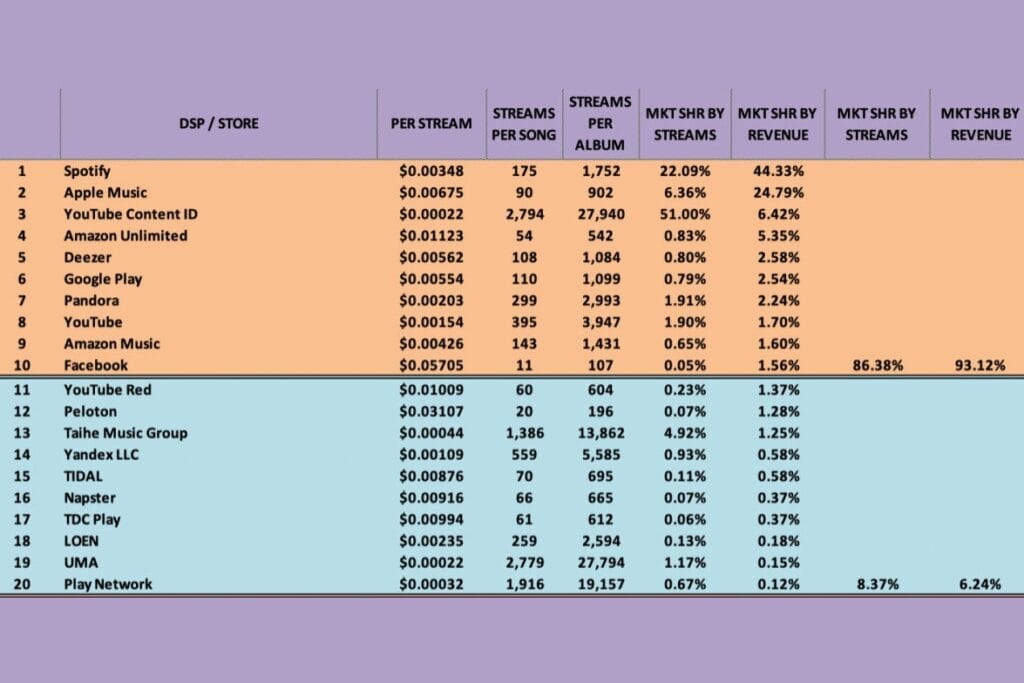 This week, Slate has taken a deeper dive into some of those numbers in a new article simply titled "How the Heck Is Peloton the Best-Paying Music Streaming Service?"
In the article, they walk through the different streaming licenses that exist. They recap how Peloton was paying royalties in the earlier days, and how that led up to the music industry lawsuit Peloton finally settled in 2020. They also look at how Peloton has been removing some of their old catalog, and how which artists are included in the catalog can impact the rates they pay.
Here's one example of what they look at:
And there's another tricky slice to that subscription pie. The company can "enter into agreements whereby we are released from all potential licensor claims regarding our alleged past use of copyrighted material in our content in exchange for a mutually-agreed payment," reads one of those quarterly statements. To translate: Under a certain type of financial deal with a music company, Peloton isn't liable for past uses of the songs that company has the rights to. Expenses made to compensate artists for use of their music prior to the date of the deal are known as "content costs for past use," which are—you guessed it—also incorporated into that subscription pricing.
It's an in-depth article, so if you've ever been curious about how royalty rates work for Peloton and how that might impact which artists are played, we recommend going and reading the article here.
---
Want to be sure to never miss any Peloton news? Sign up for our newsletter and get all the latest Peloton updates & Peloton rumors sent directly to your inbox.