The Peloton App is no longer available on Sky Q, the subscription-based TV and entertainment platform based in the United Kingdom & Germany.
The Peloton page for the Sky Q website has been replaced with a message declaring that: "The Peloton app is no longer available on Sky Q, Glass or Stream."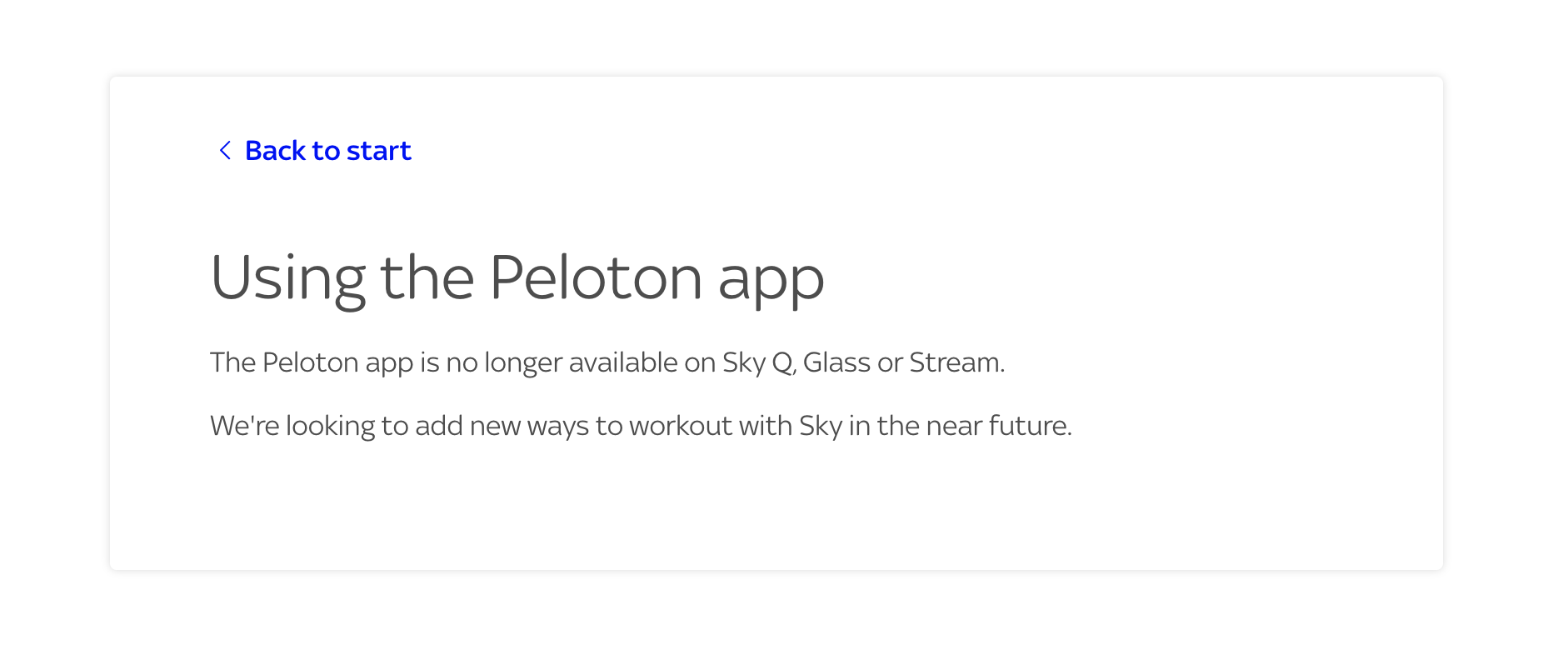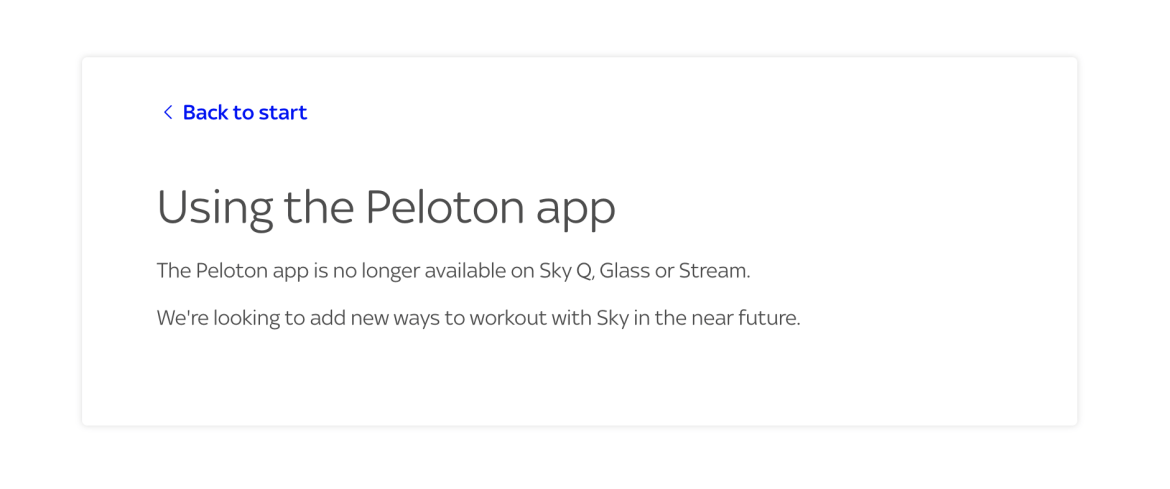 For the past couple of months, Sky members had been reporting issues with the Peloton app on the platform. On a help forum titled "Peloton app not opening," a number of users posted comments indicating they were having difficulties accessing the Peloton app on Sky Q. On April 26, a Sky employee responded that the content would not longer be available within the next 24 hours:
Thank you for letting us know you were having a problem with the Peloton App. To let you know, the Peloton app will no longer be available on Sky Q, Sky Glass and Sky Stream from Thursday 27th April. All Sky TV customers can continue to enjoy a range of fitness content on Sky's UI just say "Fitness" into your voice remote.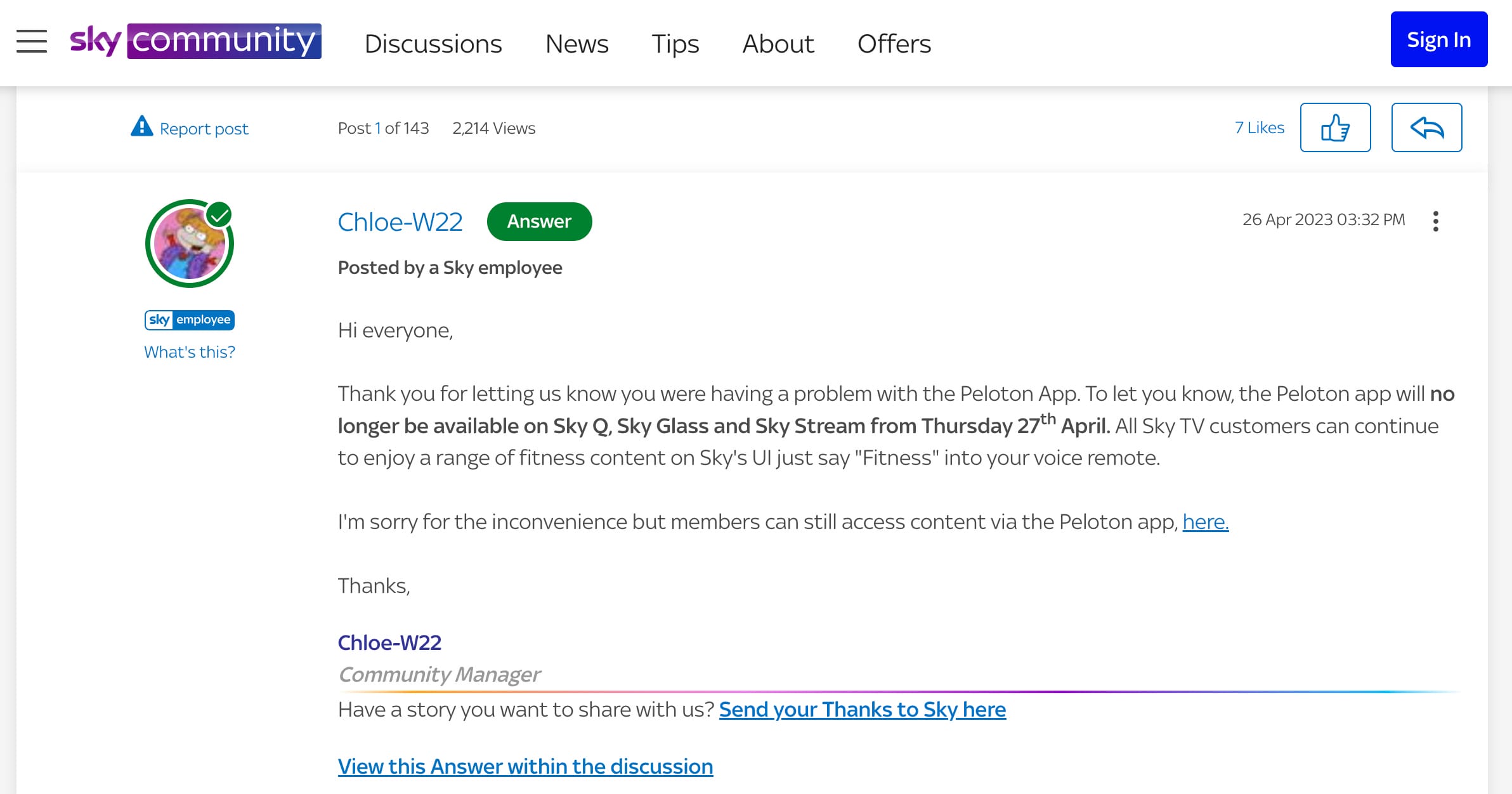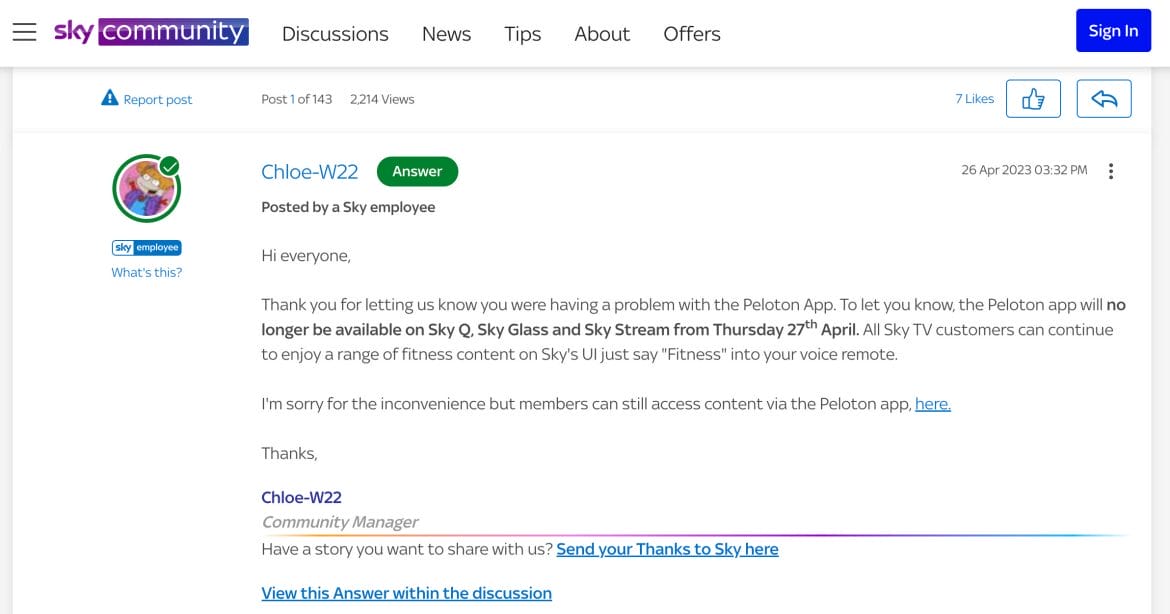 Peloton first launched on the Sky Q platform approximately two years ago. People who have the Sky Q platform are able to use apps such as Netflix, YouTube, Hulu, and more – similar to the way Roku, Android TV, and FireStick work. Moving forward, however, Sky Q users will no longer be able to access Peloton.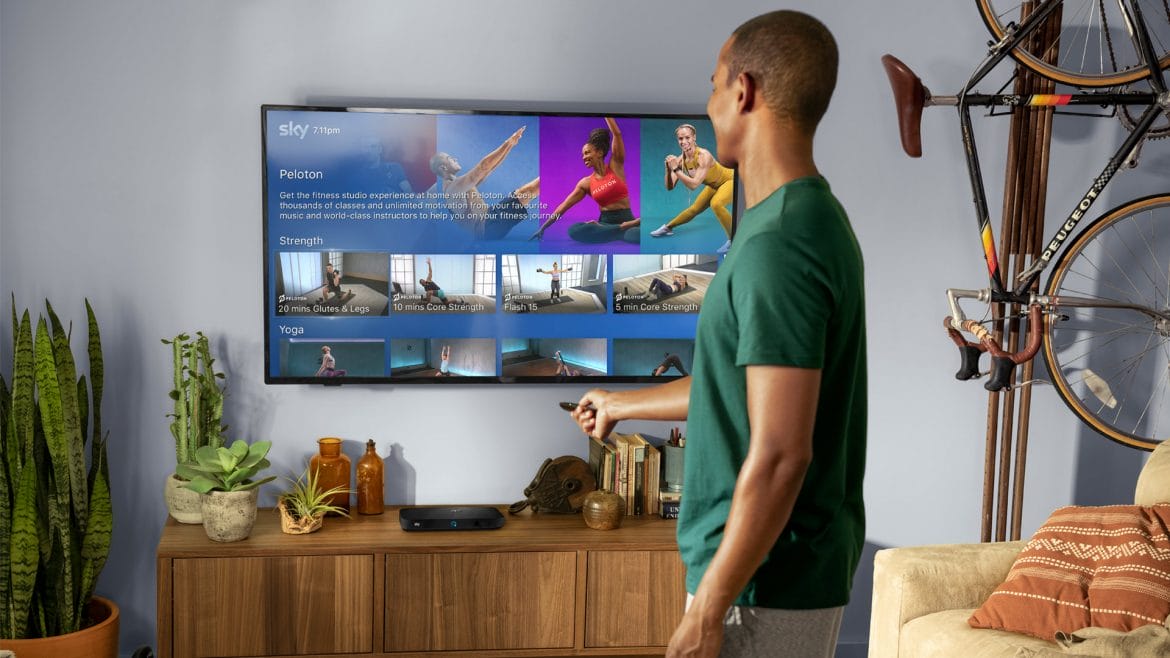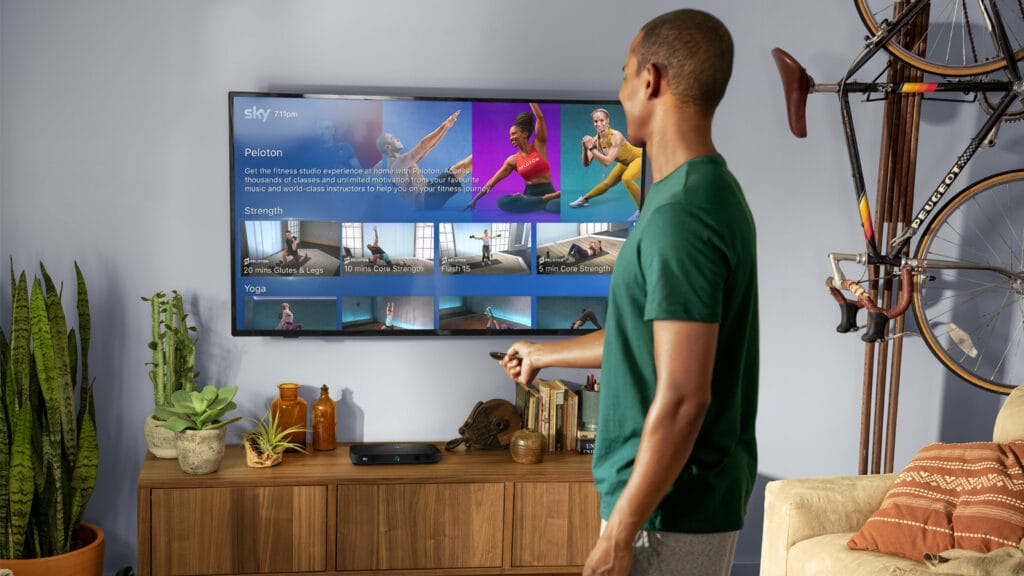 ---
Want to be sure to never miss any Peloton news? Sign up for our newsletter and get all the latest Peloton updates & Peloton rumors sent directly to your inbox.