Law and Order fans should run – not walk – to their nearest screen to view Peloton's latest advertisement. Peloton released a new commercial for the digital subscription featuring Law & Order: SVU and Law & Order: Organized Crime actor Christopher Meloni. Note that depending on where you work this might be considered NSFW.
Peloton shared the spot in via Instagram, Facebook, Twitter, and YouTube, writing:
We love all our Members…even those who observe interesting holidays #NationalNudeDay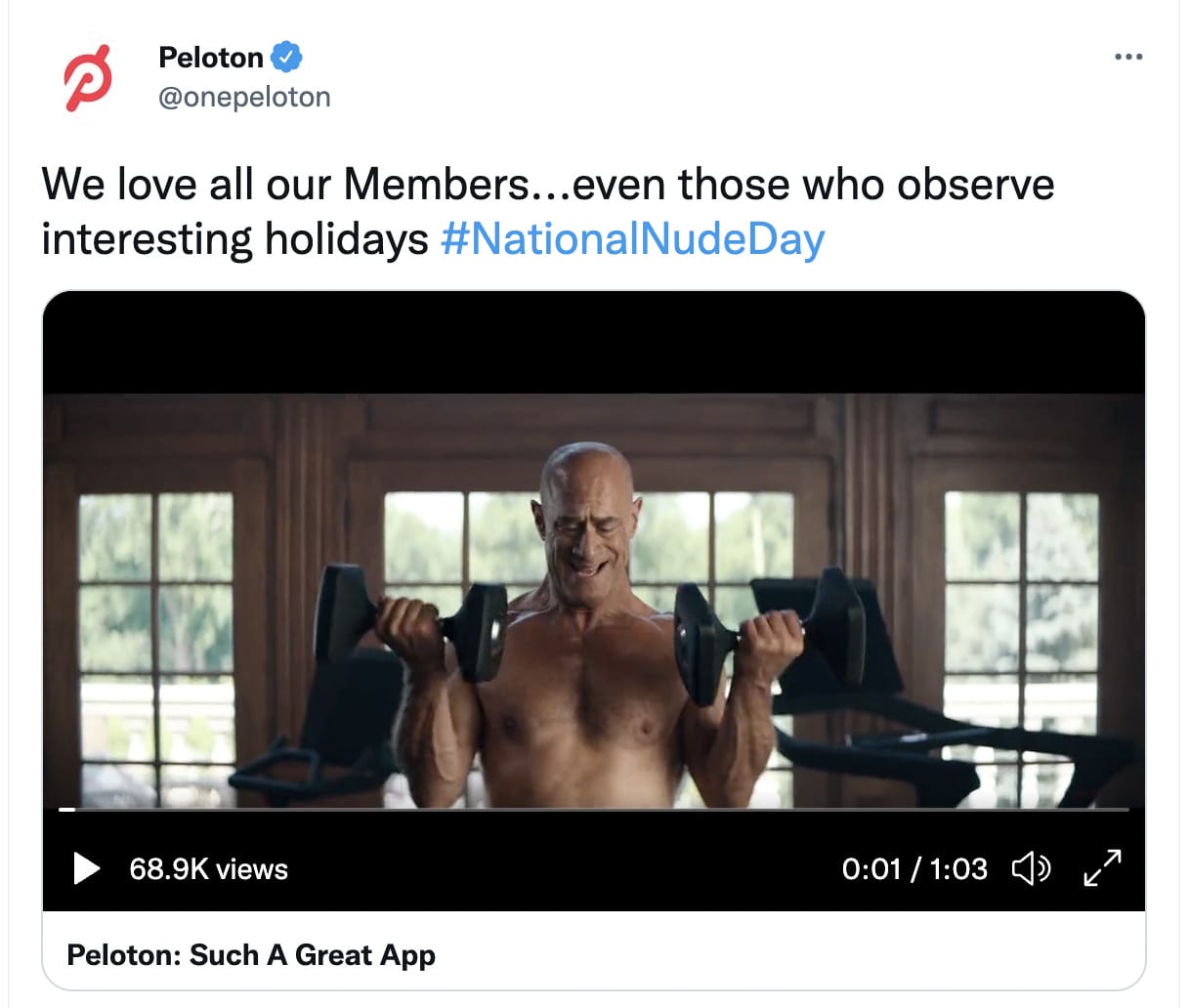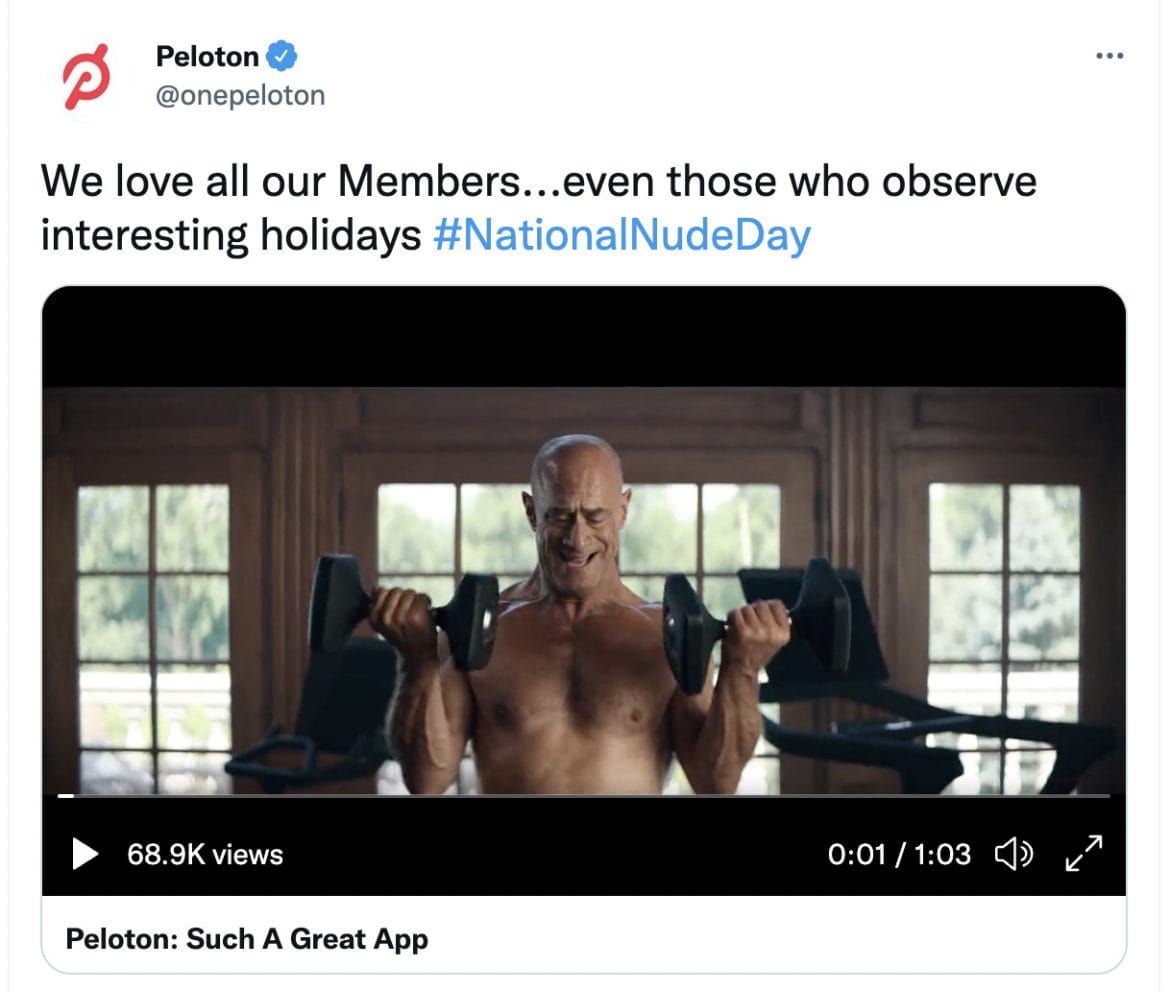 The 1 minute and 3 second spot is called "Such a Great App" and features Meloni using the Peloton App while wearing no clothing. Though the Peloton Bike and Tread are shown in the background at times, the focus of the spot is on the App. Meloni starts with strength training, and is also shown doing HIIT cardio, yoga, meditation, stretching, and outdoor running content.
The spot ends with the line: "In the Peloton community, users are represented by two separate, yet equally motivated groups: Those who wear pants…and Christopher Meloni."
This advertisement appears to have been created by Ryan Reynold's advertising company – Maximum Effort. They shared the ad on their social media channels as well. Maximum Effort is the same company who created the Peloton Sex & The City parody commercial in December.
Meloni has previously discussed in interviews that he really does like to work out naked in his own gym at home.
The closing screen contains a reminder that new users can receive a 30 day free trial of the Peloton App.
You can watch the new commercial from Peloton via YouTube.
---
Want to be sure to never miss any Peloton news? Sign up for our newsletter and get all the latest Peloton updates & Peloton rumors sent directly to your inbox.