Peloton has made a small change to the checkout process when buying one of their hardware devices (a Bike, Bike+, Tread, or Row).
Now, when you use the "This order is a Gift" checkbox when completing your purchase, you are presented with a new option that lets you also pre-purchase an All-Access Membership to go along with the gift.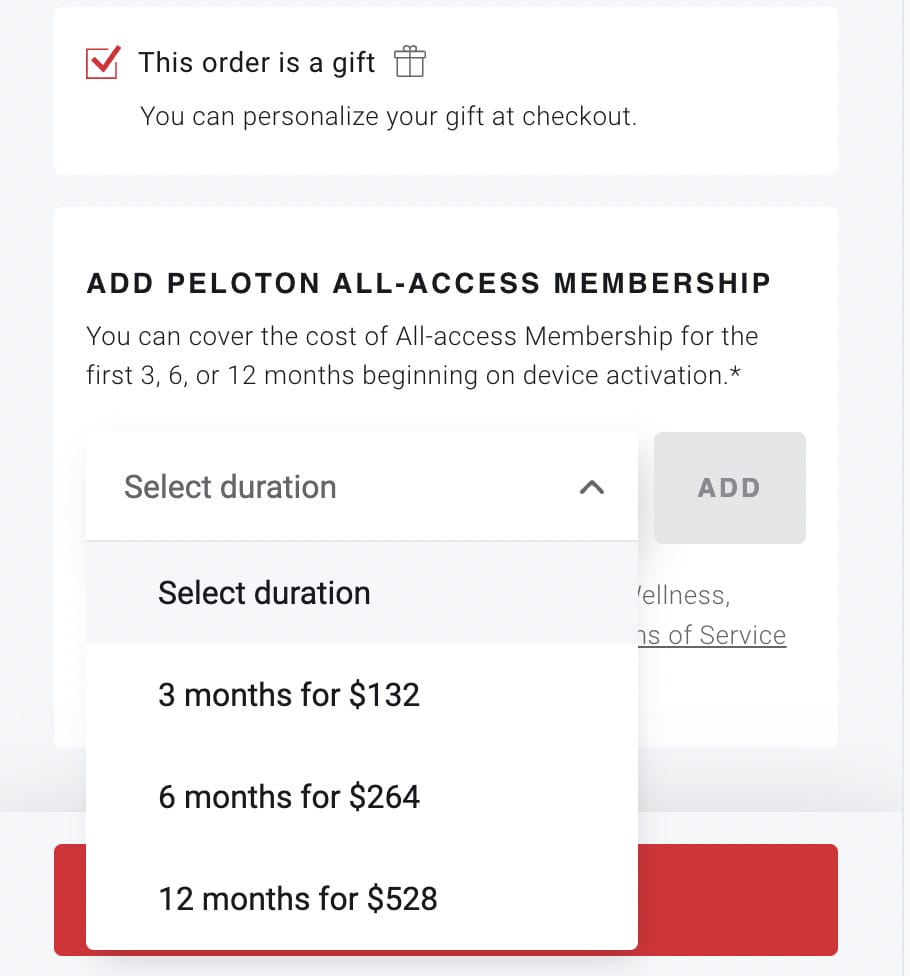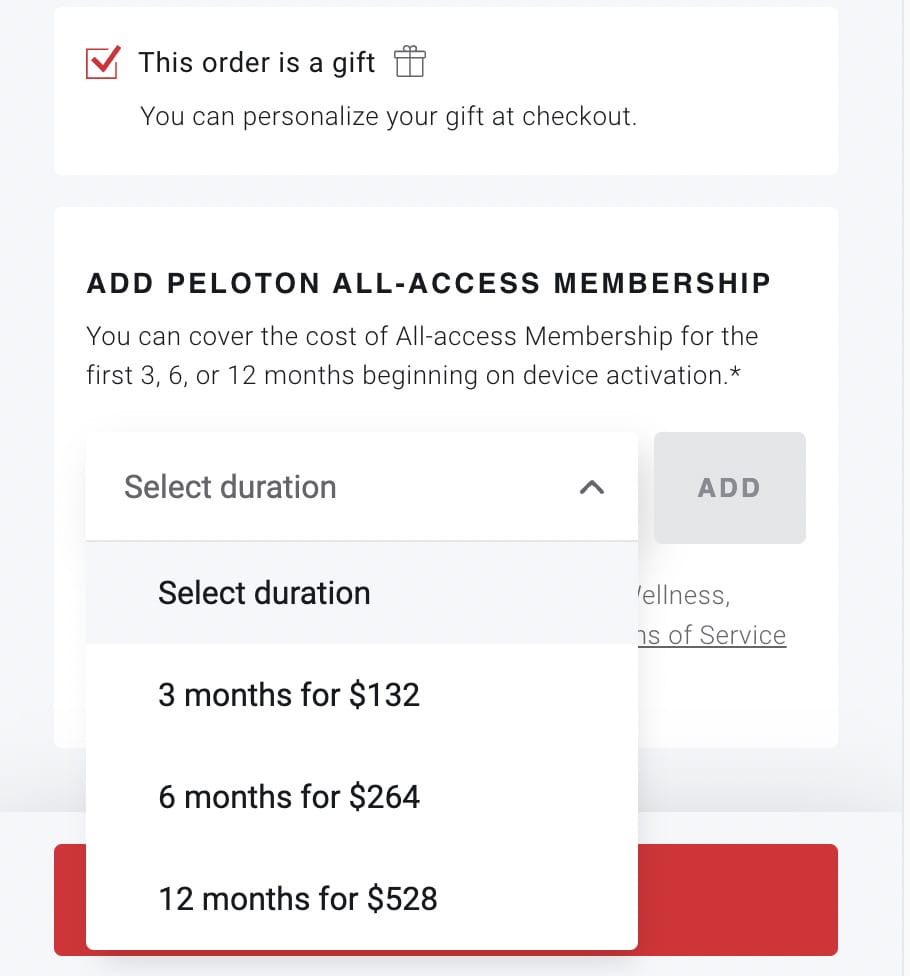 Previously, when you bought a device as a gift to give to someone, that person was responsible for signing up and immediately starting to pay for their monthly All-Access membership (which at time of publishing is $44/month in USD).
With this extra option, you can now go ahead and pre-pay the membership for your gift recipient for a few months. You have the option to purchase a 3, 6, or 12 month membership for them. There is no discount associated with pre-purchasing – it's the same exact price as it would be doing it monthly.
At this time, you are not able to buy a pre-paid membership as a separate purchase (i.e. you have a friend who loves their Peloton and you just want to gift their membership for a few months). It is only available as part of checkout when buying a new device.
You are also able to pre-purchase membership when purchasing a refurbished device.
To support this new feature, Peloton has added a new "Gift Card" section to the payment method screen, both on the website and on Peloton devices. This way, when activating your device, you can enter the gift card you were given to activate however many free month's worth of subscriptions you were gifted.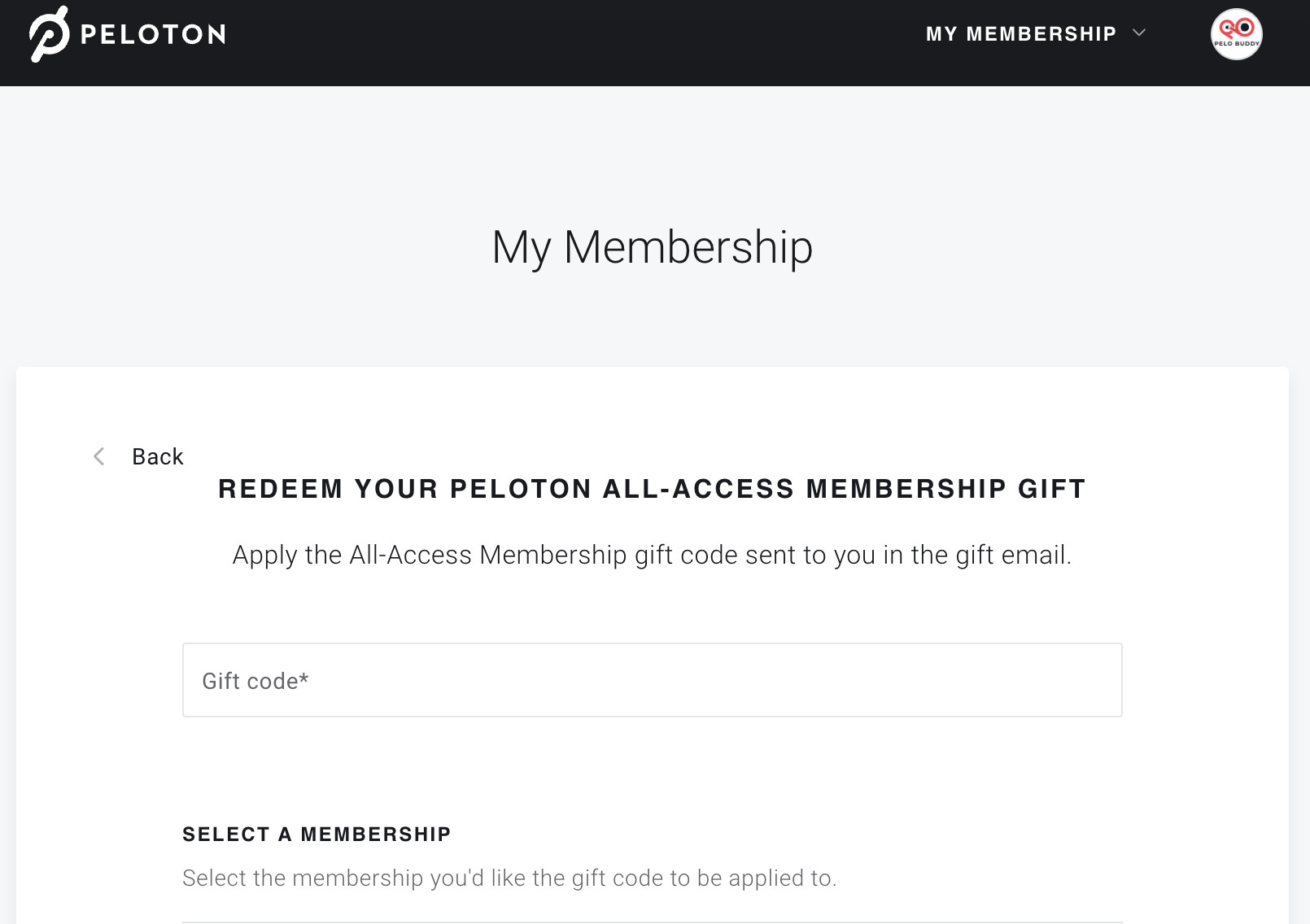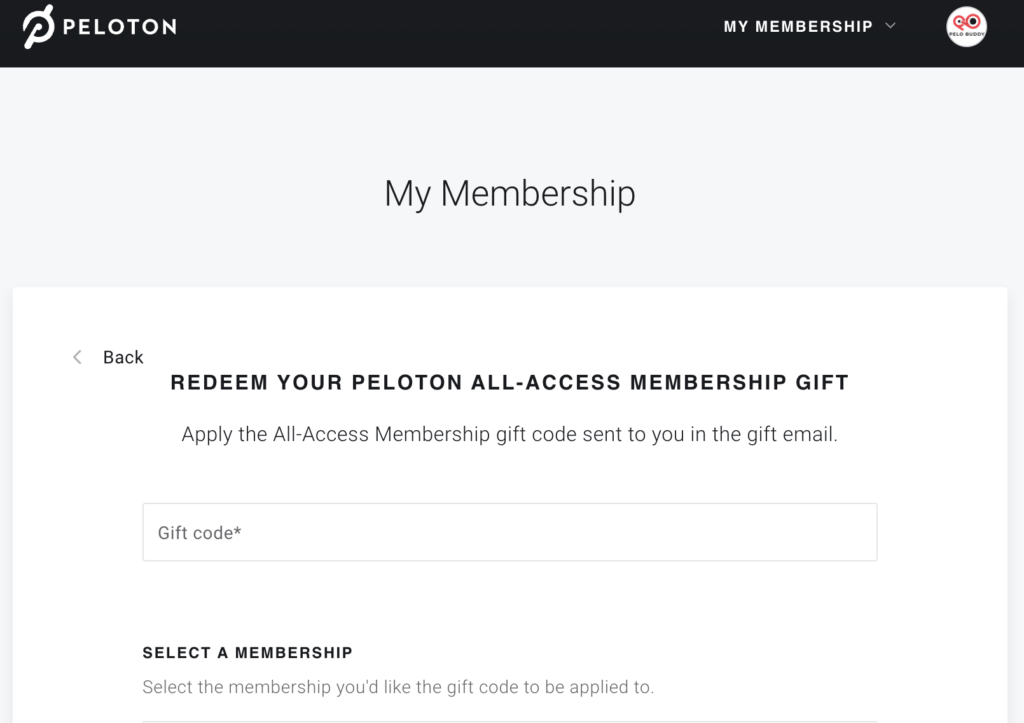 The fine print notes that the option to gift All-Access membership is "not applicable to Peloton Rental, Corporate Wellness, Commercial, Guide, or App Memberships."
Peloton has a new support page about gifting memberships.
Would you gift someone a few months of membership as well when buying someone a Peloton as a gift?
---
Want to be sure to never miss any Peloton news? Sign up for our newsletter and get all the latest Peloton updates & Peloton rumors sent directly to your inbox.