Peloton is back with another Spotify collaboration. Although not an official artist series workout, this is certainly in the same theme. Today's announcement is for two "Power Hour" workouts in collaboration with deadmau5. The workouts are schedule to take place this Sunday & Monday:
30 minute Kendall Toole Power Hour deadmau5 Ride – Sunday, 8/30/20 @ 1:00pm ET
30 minute Olivia Amato Power Hour deadmau5 Run – Monday, 8/31/20 @ 5:00pm ET
If you're a deadmau5 fan, you'll be pleased to hear that a brand new track will be debuated as well.
'It's a cool track and was a total wild card of a collaboration,' says deadmau5 about his new single, 'Pomegranate – Jay Robinson Remix.' 'I'm glad people got to enjoy it this summer and I'm looking forward to having it be a part of people's workouts. I think they are going to dig getting to experience it with Jay Robinson'sremix.'
Kendall had this to say about the ride:
First off, there's nothing better than seeing an artist that you admire put together a playlist. It's almost like getting movie commentary from a director's cut. Where you have someone who's such a pro at what they do and has such a unique perspective, and is just so committed to their craft, almost giving you a behind-the-scenes piece of what they like and what they're into and what connects to them. What he's curated for Power Hour are suggestions for what gets him moving. Then we can put fitness into it. It's cool because I feel like I get to bring my fitness expertise and marry it with his ability to create and craft incredible music.
Olivia & Kendall did a brief Q&A to promote the workouts, which is available on Spotify's press release promoting the ride.
The playlist is already available to check out on Spotify, so you can start listening here, or see the playlist embedded below.
This is not the first collaboration between Spotify & Peloton. Spotify was one of two initial partners (along with Apple Music) for Peloton's "Track Love" feature, that allows you to favorite songs on the Bike or Tread and listen to them later on a special playlist on the services. Additionally, Peloton & Spotify partnered up for some "Housewerk" classes with Jess King and Matty Maggiacomo.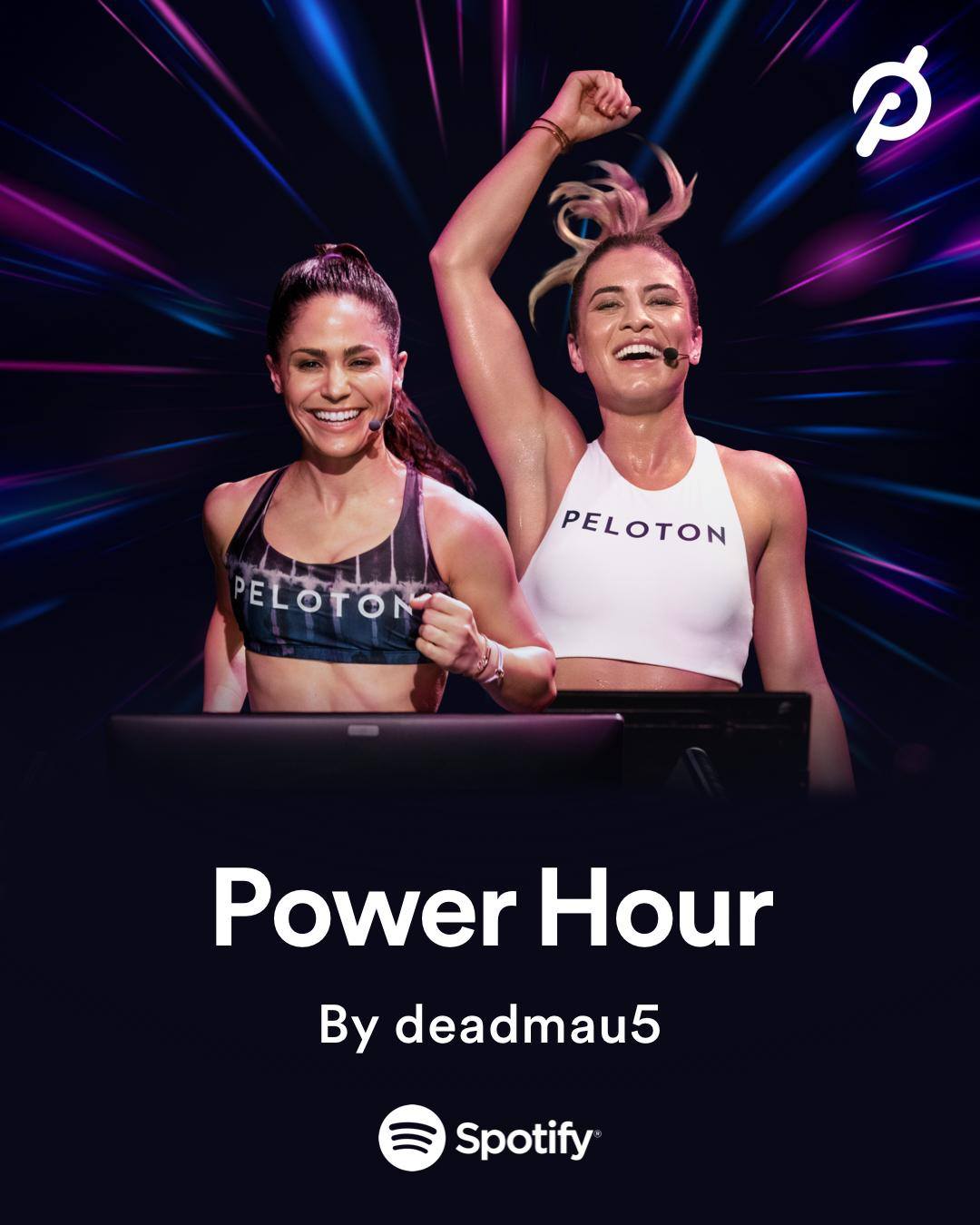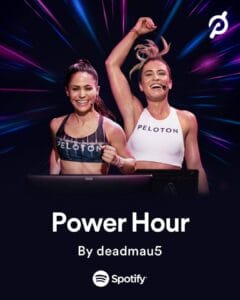 ---
Want to be sure to never miss any Peloton news? Sign up for our newsletter and get all the latest Peloton updates & Peloton rumors sent directly to your inbox.