There appears to be an issue for some members where the Peloton app is incorrectly syncing completed workouts to Strava.
This bug is currently only for those members taking workouts through the Peloton app itself (and possibly the Guide) – workouts completed on a hardware device (Bike, Tread, Row, etc) are showing up on Strava as expected.
The issue first began happening a few days ago, and has been acknowledged as an issue by both Peloton & Strava support.
A user on the r/pelotoncycle subreddit reported getting this message from Strava support about the issue:
We are investigating this issue and have also reached out to Peloton, as this issue is related to an EPOCH date/time issue on their end. The way Peloton is formatting the date/time stamps in their file is causing the date to revert to Jan 1, 1970. At the present time we don't have an estimated time of resolution
In practice, what this means is when your workout is completed, you will not see it at the top of your feed in Strava – or in your most recently completed workouts. However, if you go to your full list of Activites (which you can find here on Strava), and sort by oldest workouts first, you will see your recently completed workouts there. Note that not every user is able to find them as their oldest workouts – for some members the workouts just aren't synced to Strava at all.
Depending on your timezone settings, you will see the workouts appear as your oldest classes – with a date of either December 31, 1969 or January 1, 1970 (again, it depends on what your timezone is set to). This aligns to Strava's support message of the workout date being reverted. Unfortunately, there is no way to edit this date on Strava's side to have it show up on the proper date. Clicking into the workout will show you the same 1969/1970 date.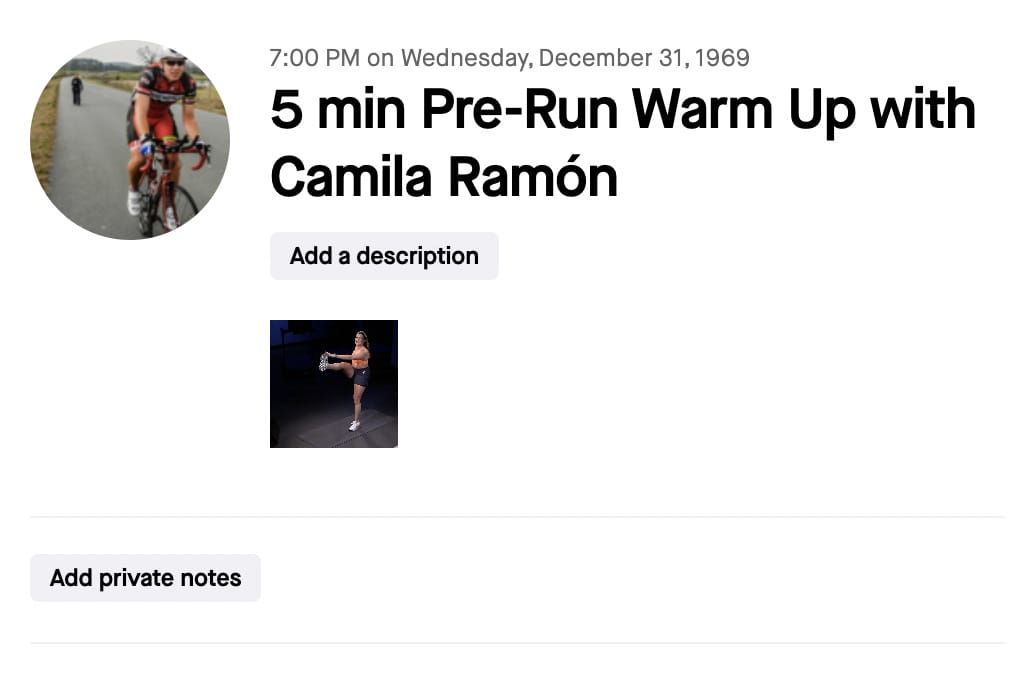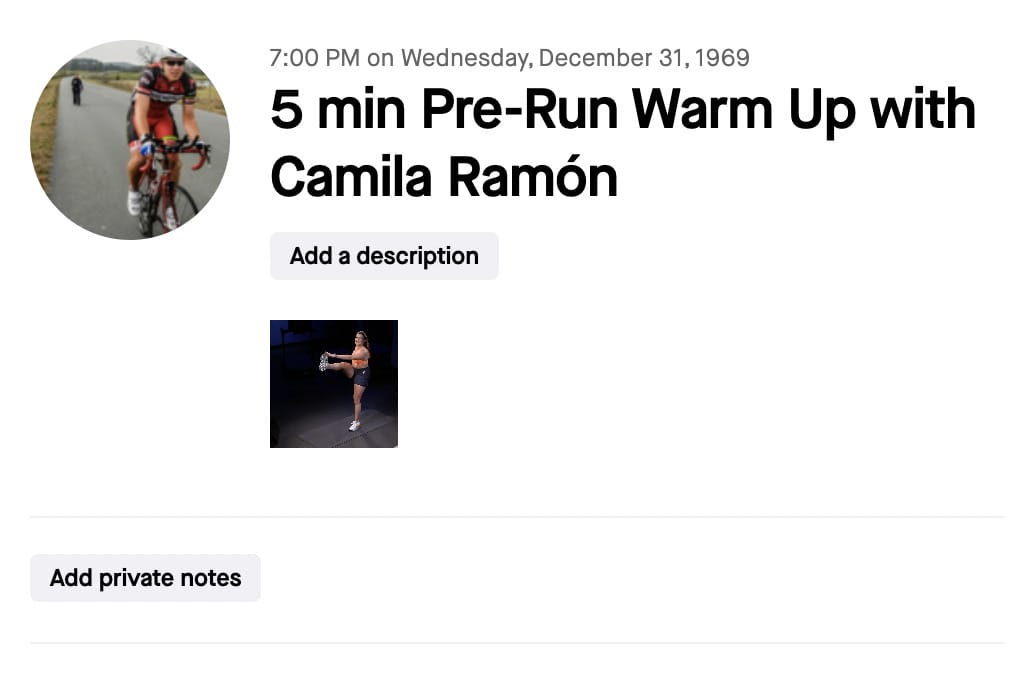 We have also received messages from members who have reached out to Peloton support's team – who have indicated that they are aware of the issue and have passed it on to the Peloton engineering team to work on a fix.
Peloton support has indicated that it might only be iOS users having the issues – while the Android app isn't impacted.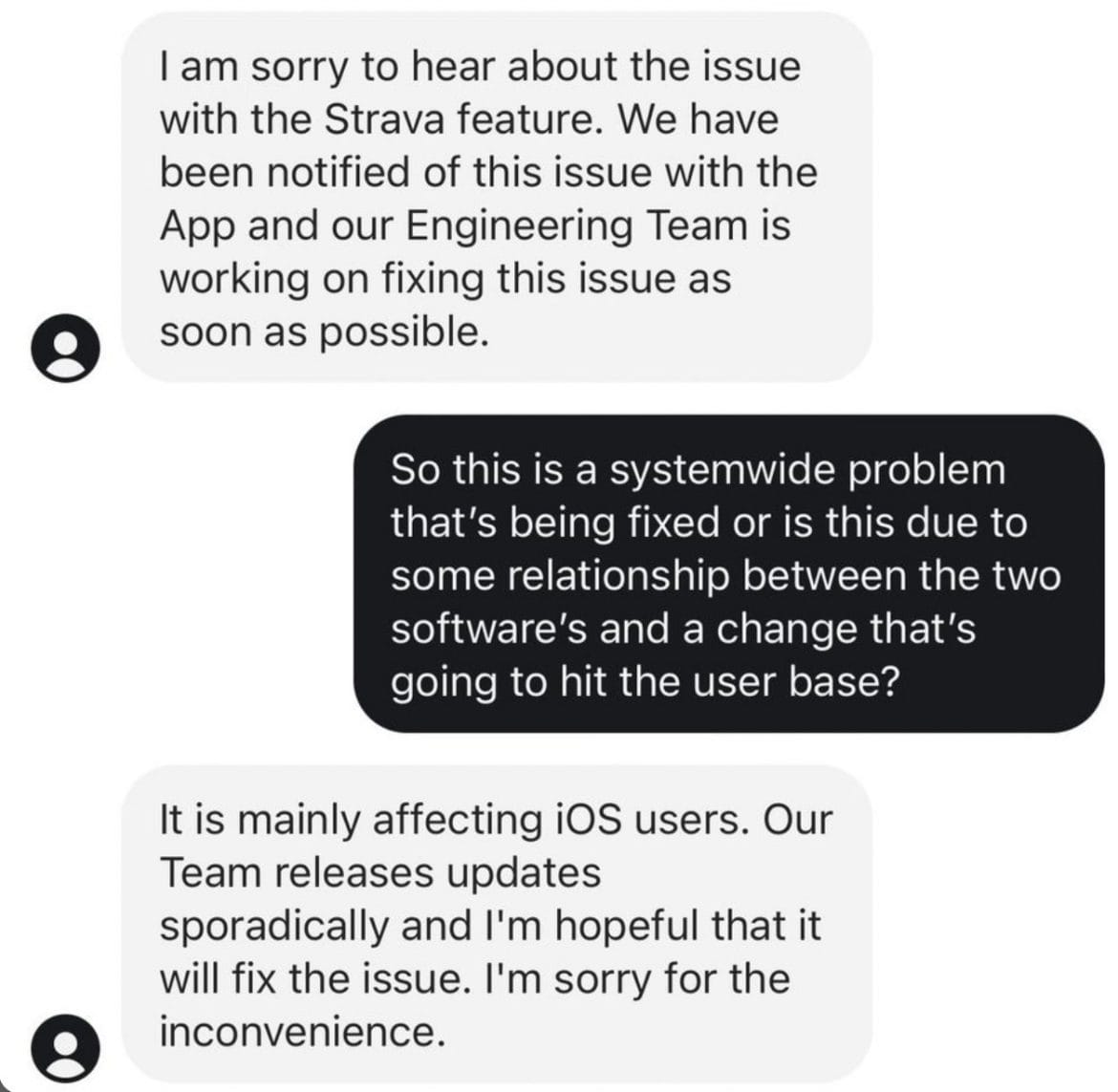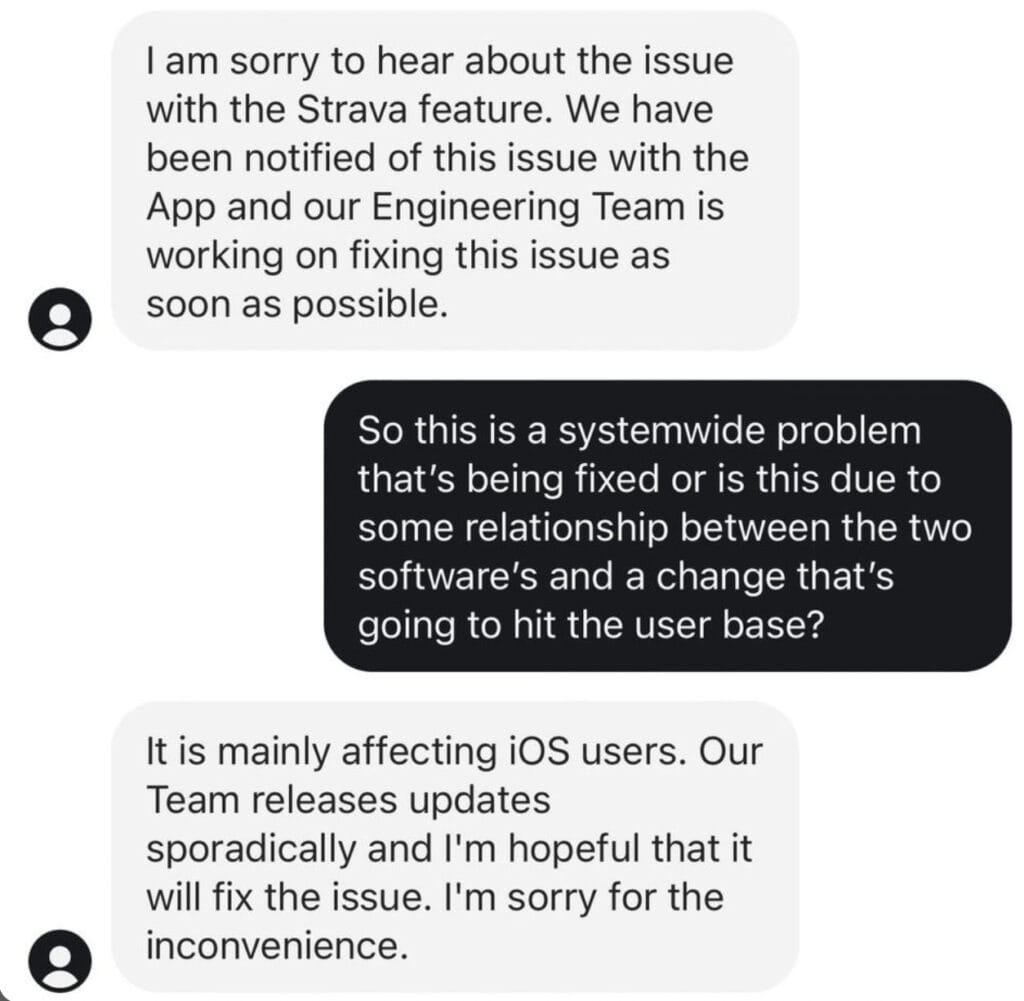 However, we have received reports this same issue is impacting Android users as well. Additionally, we are hearing that Guide workouts might having the same issue as iOS and Android for some users.
Although the support teams appear to be aware of the issue, it has not been flagged on Peloton's official status page.
Note that to set up the Strava integration with Peloton, you must own a piece of Peloton hardware, or login to a piece of Peloton hardware from a friend's house, hotel, or showroom. On the hardware device, there is a setting you can toggle to sync your workouts to Strava. Once you have toggled this setting, all workouts will be sent to Strava, whether you take them on a hardware device (like the Bike, Tread or Row), or on the app itself. This toggle remains configured even if you were temporarily logged in to a friend's device or at a hotel – providing a workaround for app users to configure the Strava integration.
We will update this post once a fix has been rolled out for the issue.
Have you experience this issue with Strava & Peloton over the last week?
Update – We received reports that Android users are experience this as well, and possibly the Guide, and have updated the article accordingly.
---
Want to be sure to never miss any Peloton news? Sign up for our newsletter and get all the latest Peloton updates & Peloton rumors sent directly to your inbox.