Peloton has recently filed an updated patent that includes the invention of utilizing energy generated by the user. Bob Treemore first shared this news in a Tweet, noting "Many have jested over the years of powering [xxx] with your PTON. Well…"
United States Patent #11,301,449 ("Systems and networks for enabling exercise equipment to communicate with a network") was updated on April 12, 2022 after first being filed on May 14, 2020. This is a patent that Peloton occasionally updates with new developments.
Essentially, this update covers the ability to use the energy generated from a workout on a Peloton device (i.e. the Bike or Tread) to power another device, from anything as small as a phone to something larger like an entire gym. The patent also proposes tracking how much energy is generated to decrease the gym membership cost.
The functionality is explained through the below image: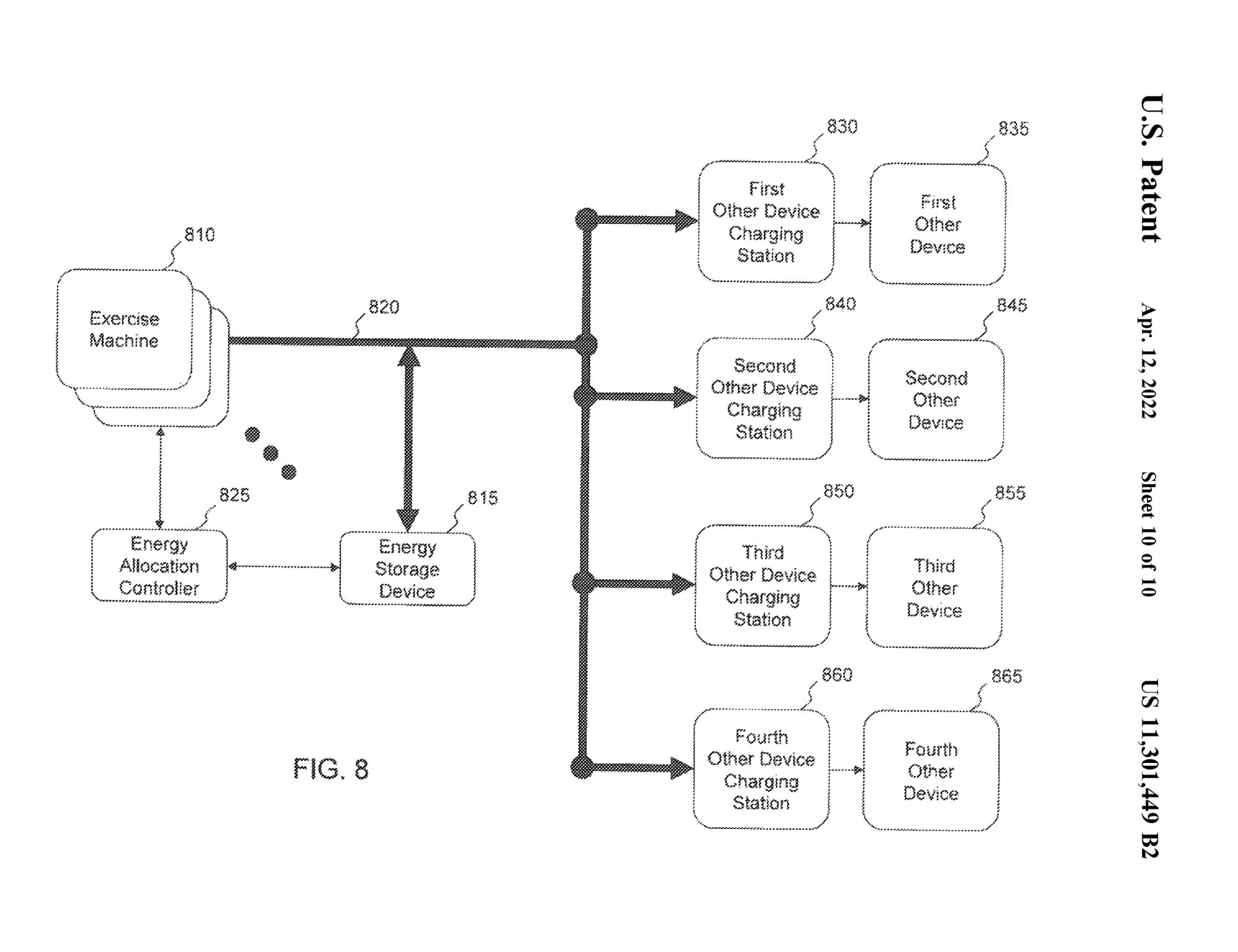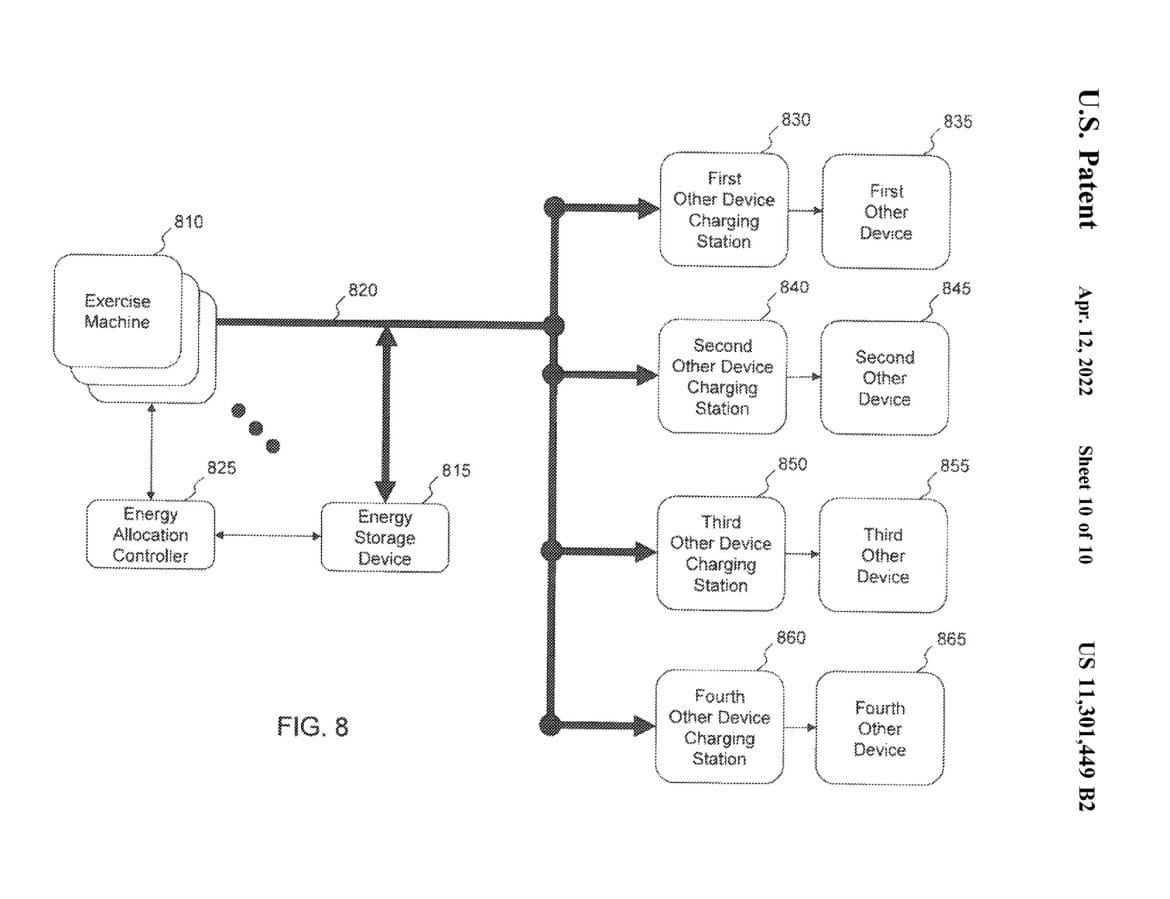 The patent contains the below important details:
Charging stations…can be equipped to charge personal devices, such as cell phones, smart phones, PDAs, pagers, tablets…such that they can draw electrical energy from users exercising on exercising machines.
The amount of electrical energy available to charge another device can depend on the amount of exercise completed by a user.
Energy allocation controller can tally the total amount of wattage generated by all exercise machines and then assign a percentage value to each user based on the amount of energy each user contributed to the total. Energy allocation controller can then direct energy storage device to distribute a percentage of its total stored energy to the other device charging station associated with the user, where the distributed percentage is based on the percentage value assigned to the user.
In other embodiments, not shown, the electrical energy can be used to power the gymnasium or other such establishment itself. The amount of energy generated by a particular user could be tracked by exercise machine and/or energy allocation controller, such as the user's membership dues are reduced proportionally or directly by the cost of energy he or she produced.
This patent ultimately may be more useful and geared towards Peloton's commercial aspects of the business, particularly after their acquisition of Precor. However, it is possible that Peloton could create the ability for members to power their smaller devices (such as a cell phone) with the energy they generate while riding, running (or rowing?).
Thanks to Bob Treemore for uncovering this development.
As Bob notes, many patents are filed, but not all end up being used.
---
Want to be sure to never miss any Peloton news? Sign up for our newsletter and get all the latest Peloton updates & Peloton rumors sent directly to your inbox.