Peloton appears to be having an outage impacting live classes, on-demand classes, and simply loading profiles on Bikes and other devices. The issue is impacting all devices – the Peloton Bike, Tread, Row, Guide. It is also impacting the Peloton App for iPhone & Android.
Update – Peloton posted the issue was fixed around 1:25pm ET – resolving an outage of around 1.5 hours
The outage began around 12:00pm ET on March 9th, 2023. Members are reporting seeing a spinning wheel when trying to load classes. When trying to view the list of on-demand classes in the library, members are seeing a message of "There was a problem loading the library". Members impacted by the issue are not able to start live classes as well.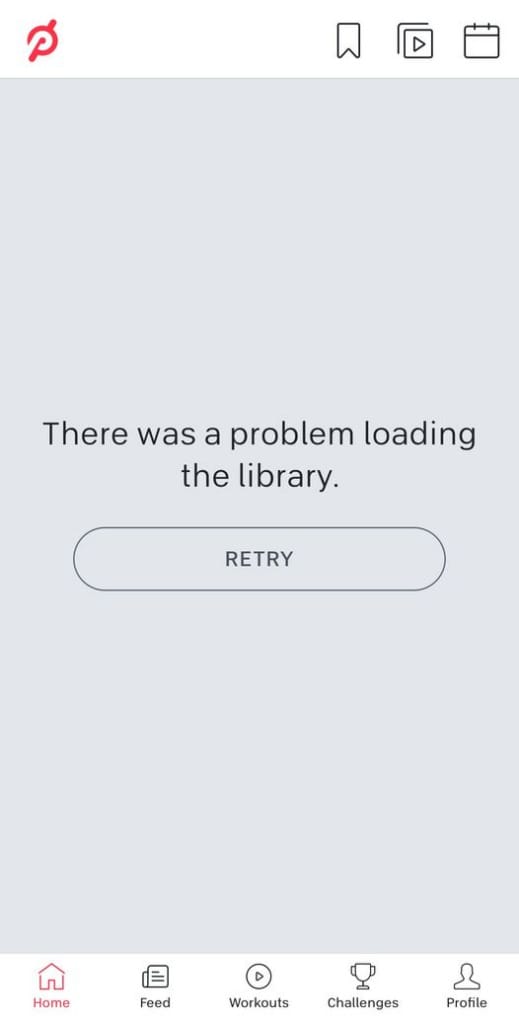 In addition, members are not able to load their profiles on their devices like the Peloton bike.
Other members are receiving a very specific error message, with their Peloton device saying "Message: No Route Matched Those Values".
This Peloton outage appears to be impacting many, but not all, Peloton members. It's not clear at this time why Peloton is down for only some members, but not all.
Around 12:15pm ET, Peloton posted an issue on their status site, saying:
We are investigating an issue with Peloton class streaming. This may impact your ability to take live classes.
Peloton posted a follow-on update around 12:20pm ET, saying they were still investigating the issue:
We are investigating an issue with Peloton's platform. This may impact your ability to log in and access Peloton classes.
Around 1:00pm ET, Peloton updated their entire support site with a new banner advising members of the outage. The banner simply repeated the same message that had been posted on the status website at 12:20pm, but is likely an attempt to let more members know about the outage who might be on the support site.


Around 1:15pm ET, members began to report they could once again access their library and browse/take classes – though Peloton has yet to officially post the issue is fixed on their status page.
At 1:24 PM ET, Peloton posted that they had implemented a fix for the issues and the issue should be resolved, saying:
A fix has been implemented to resolve the login issue. Please try logging in again to access your account. We are monitoring the status. We apologize for any interruption to your workout.
Should any other updates happen, we will post them here.
---
Want to be sure to never miss any Peloton news? Sign up for our newsletter and get all the latest Peloton updates & Peloton rumors sent directly to your inbox.