Peloton is one of three finalists this year for the 2020 AFP Pinnacle Grand Prize Winner, awarded by the Association for Financial Professionals. The Pinnacle Award was established in 1997 to recognize excellence in treasury and finance.
Finalists for this years award are Peloton, Alphabet (Google's parent company), and Drager.
Finalists were selected by a jury of treasury and finance professional peers. Decisions were based on innovative solutions that progress the efficiency and effectiveness of their organization's treasury and financial operations. Voting is currently open for the submissions.
Peloton has been nominated thanks to their efforts of building up their treasury department very quickly as the company was about to go public
Peloton, the world's largest interactive fitness platform, lacked a formalized treasury operation and needed to quickly build infrastructure to support its rapid growth, increased complexity and upcoming public offering. Dana Laidhold, Peloton's first treasurer, joined the company in 2018 and embarked on a journey to build a treasury team from the ground up and implement technology and business processes.
Dana Laidhold, Peloton's treasurer, was interviewed as part of the finalist process – a recording of the interview can be found here. She details some of the different challenges and processes she has worked on building out at the same time she was building out Peloton's entire treasury team.
When Dana came in Peloton had no treasury department at all – and at the same time the company grown very quickly, and was facing scale and complexity as main issues. She had previously been treasurer at The Carlyle Group, and had helped them through an IPO and becoming SOX Complaint (Sarbanes–Oxley Act). However, given that she was building the treasury department from scratch at Peloton, they were able to build their systems and processes with that in mind from the beginning. She looked at it as "applying a treasury in a box" solution, as every function of the treasury department had to be built out. At the time, Peloton had just launched their UK & Canada businesses, so their team had to deal with foreign currency issues. Peloton also had just raised their final round of private financing, which meant figuring out cash management of how and when to invest that capital and fuel their future growth.
Peloton's CFO recognized that treasury would be an important area, and brought in a seasoned professional (Dana), to set up the department. The team decided not to build it for what they needed that year, but for where they thought the company was headed in five years. As such, they've heavily been investing in automation and efficiencies.
Dana called it a "Treasury Operations Center", and they run it like a factory, from procurements to payments. Peloton now uses Coupa as their procurement system, utilizing that tool to interface with vendors, collect vendor profile data, collect invoices, draft purchase orders, and generate final receipts. Those final receipts are fed into Peloton's ERP (Enterprise Resource Planning) system, which holds the master vendor list as well as Peloton's Accounts Payable ledger. Their ERP system acts as the master hub for a number of other system, like Coupa. Peloton's team will run accounts payable reports weekly, or twice a week sometimes, which push to another system – Kyriba, which is a "SaaS Treasury Management Software." Kyriba interfaces directly with JP Morgan Chase, which acts as Peloton's cash management bank.
Dana shared that at this point, over 50% of Peloton's payable accounts & purchase orders are touchless. They come in from the vendor, get approved by the procuring party, move through the AP ledger, move through payment, and transfer to the bank all with no key entry, although people are still reviewing and approving transactions. One of the next projects Peloton's treasury team will be working on is digging into the remaining accounts that aren't touchless, and trying to get 80-90% of them to be touchless. Since getting 50% of the accounts to be touchless, Dana shared that their team had seen a 110% increase in efficiency in the volume of data one person on their team was able to work with.
The process of building out the foundation of treasury department had been completed by the end of 2019, so the team had a few months with the process being stabilized before they were forced to work 100% remote due to the pandemic. However, Peloton's treasury team's systems now operated paperlessly, so being remote ended up not being a problem for them. All hand-offs between teams and departments are done through the various online tools they have. Now, Peloton is looking to further improving efficiencies within those tools – and even with all the disruptions currently, they are already seeing an acceleration of their efficiencies.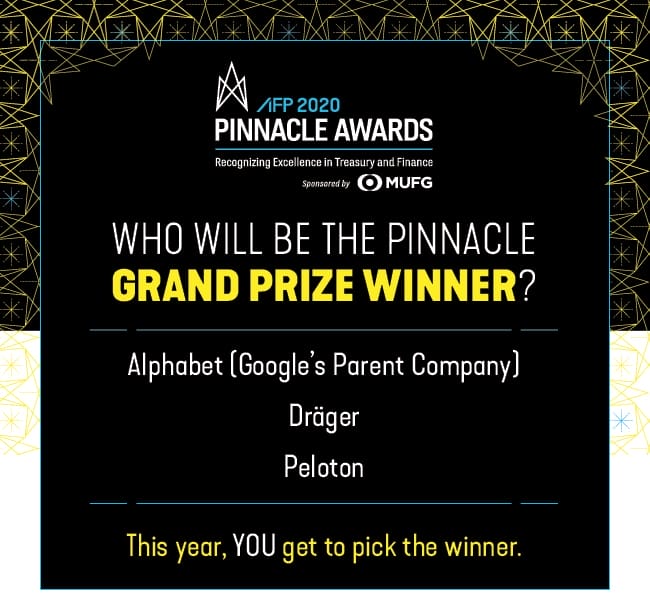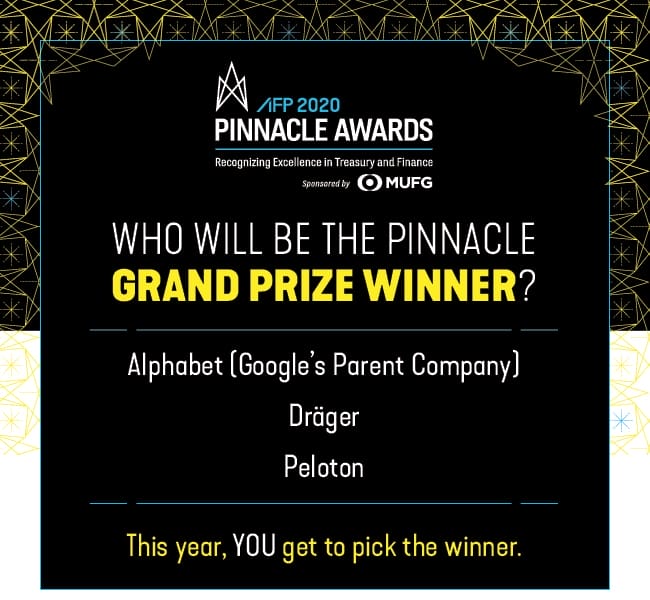 ---
Want to be sure to never miss any Peloton news? Sign up for our newsletter and get all the latest Peloton updates & Peloton rumors sent directly to your inbox.