Peloton instructor Christine D'Ercole competed in the USA Cycling National Championships over the weekend! She shared details about the event via her Instagram account, writing in part:
SHOWING UP IS GOLD.
And sometimes showing up is an unexpected National Record (or 2)! 🥇🥇
And sometimes, when you convince someone else to show up- it's a hard earned silver🥈🥈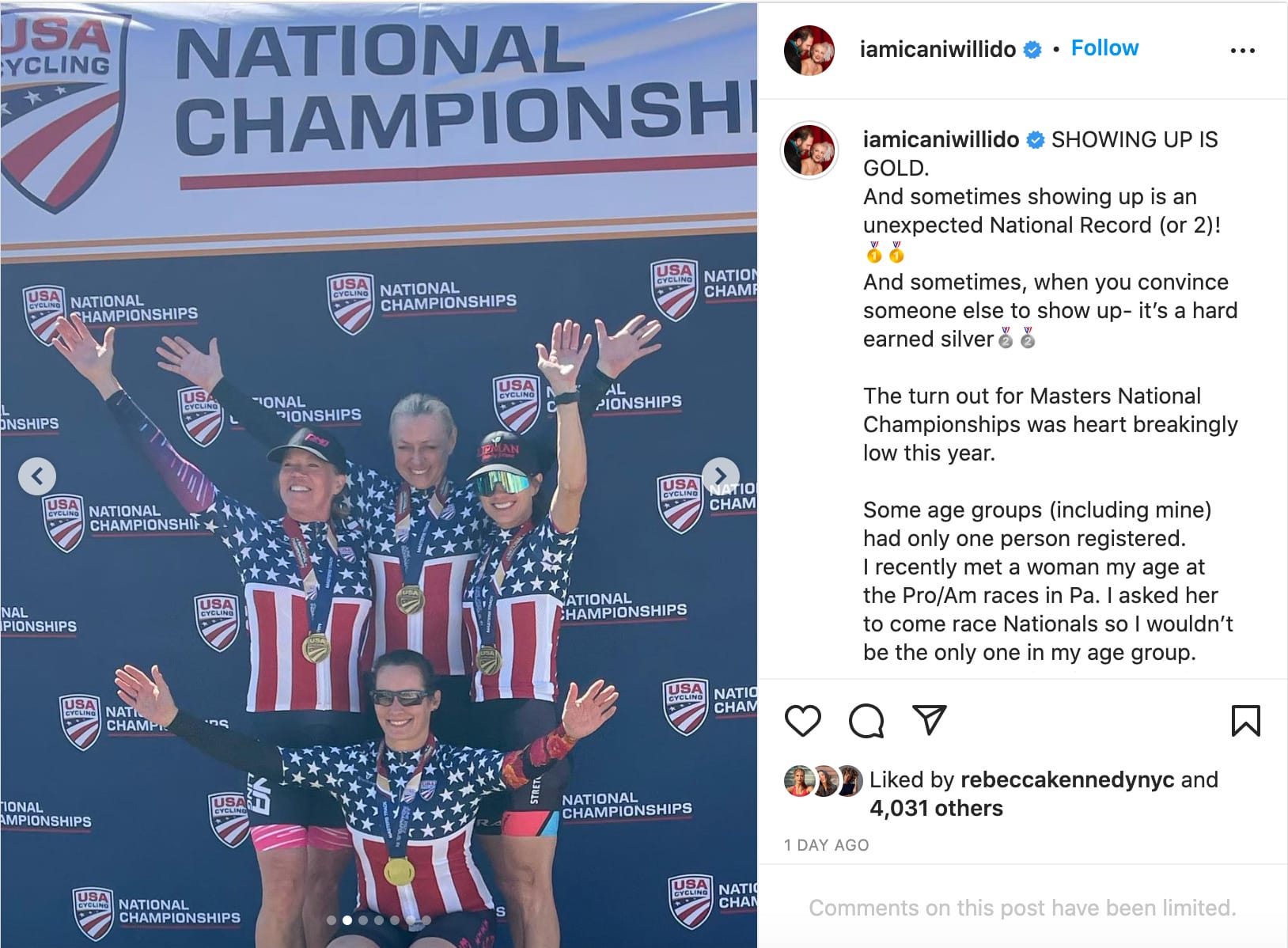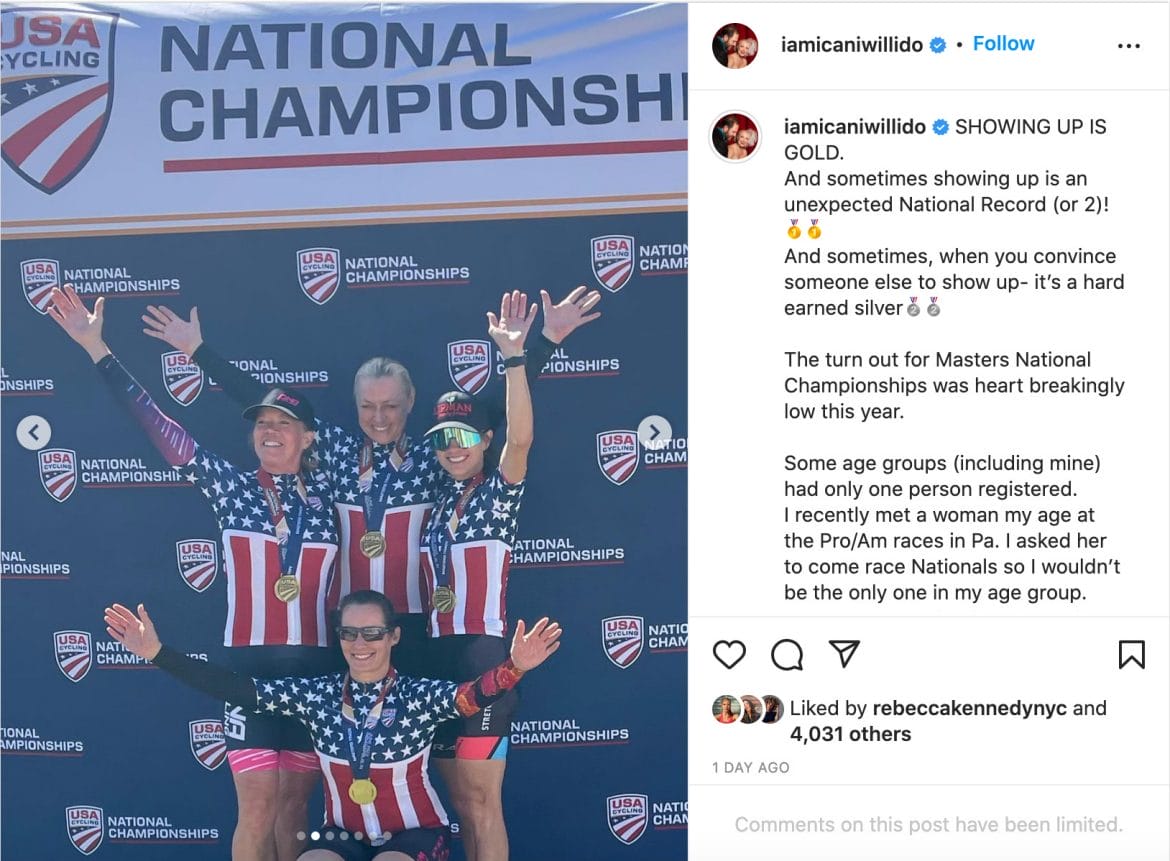 Christine shared that turnout for the event was "heartbreakingly low" this year. In fact, some age groups only had one person registered to compete. Christine shouted out a fellow cyclist she met at a race in Pennsylvania whom she convinced to compete so that she wouldn't be the only cyclist in her age category:
Some age groups (including mine) had only one person registered.
I recently met a woman my age at the Pro/Am races in Pa. I asked her to come race Nationals so I wouldn't be the only one in my age group. Thank you Debbie Milne for saying yes!
While showing up is gold, and the work I put in to get there is not minimized by being the only one, I wanted to fight for gold.
@debmil11 is crushingly strong and I fought tooth and nail to earn Silver medals in the Points and Scratch races.
I am so proud of how hard I tried and so grateful Debbie said yes.
Christine and Debbie teamed up with two other female cyclists for the Team Pursuit event and set a National Record for the 45+ age group. Christine also spotlighted her I Am, I Can, I Will, I Do and Vital Performance teammates, including some athletes who are brand new to the sport.
Christine shared a final reflection on the event and her experience:
We have no idea what we are capable of.
Doubting that is an insult to our potential.
Redefining what winning means and what's on the finish line is how we make ourselves genuinely proud….
And I believe it is what's going to save the sport.
Christine is a Masters World Champion and ten-time Masters National Champion. Last September she won five gold medals at the Masters Track National Championships.
Huge congratulations to Christine on yet another medal!
---
Want to be sure to never miss any Peloton news? Sign up for our newsletter and get all the latest Peloton updates & Peloton rumors sent directly to your inbox.