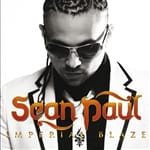 Recently Played Sean Paul songs: Gimme the Light (feat. Busta Rhymes) [Pass the Dro-Voisier Remix], Give Me the Light, Other Side Of Love, Shake Senora Remix (feat. T-Pain, Sean Paul & Ludacris), Lately, Lay You Down Easy (feat. Sean Paul), Shake Senora (feat. T-Pain & Sean Paul), I'll Take You There, What About Us (feat. Sean Paul), Body (Dannic Radio Edit),
This artist has been featured as part of the Peloton Artist Series. Click here to find out the details and date of those workouts!!
The full list of Peloton classes that include Sean Paul songs has been removed at the request of Peloton. We hope to add this feature back one day, so you can once again see which Peloton rides, Peloton Runs, or Peloton yoga classes have songs by Sean Paul. In the meantime, you can search for artists & songs on your Peloton Bike or Tread.